As summer begins heating up, so do San Luis Obispo activities! Although we are still exercising social distancing and things are not entirely back to normal, there are new and exciting ways to experience SLO, while staying safe. #SLOTogether
Join SLO locals in honoring Maxine Llyod Lewis.
If you're downtown this weekend take a moment to honor Maxine Llyod Lewis with the rest of San Luis Obispo. A group of chalk muralists and Renoda Campbell have created a 20×20 chalk mural of Maxine Lloyd Lewis. The group is putting the final touches on the drawing today through Saturday, June 27.
Lewis was best known for her work as an activist on behalf of community members in need in San Luis Obispo. In the more than two decades that she devoted to serving the community, Lewis received over 15 awards for her efforts. The former homeless shelter on Orcutt Road bore her name until 2018, when its services were merged with the new 40 Prado Homeless Services Center.
Read more about Maxine and the artists here.
Experience a drive-in concert with Garth Brooks.
While your traditional concert scene may not be part of your itinerary anytime soon you can get your music fix at the Garth Brooks Drive-in Concert Experience at the Sunset Drive-in in San Luis Obispo this Saturday, June 27. Show starts at 11:15 pm and each ticket admits one passenger car/truck with up to 6 passengers. So, grab your blankets and snacks and head to the drive-in.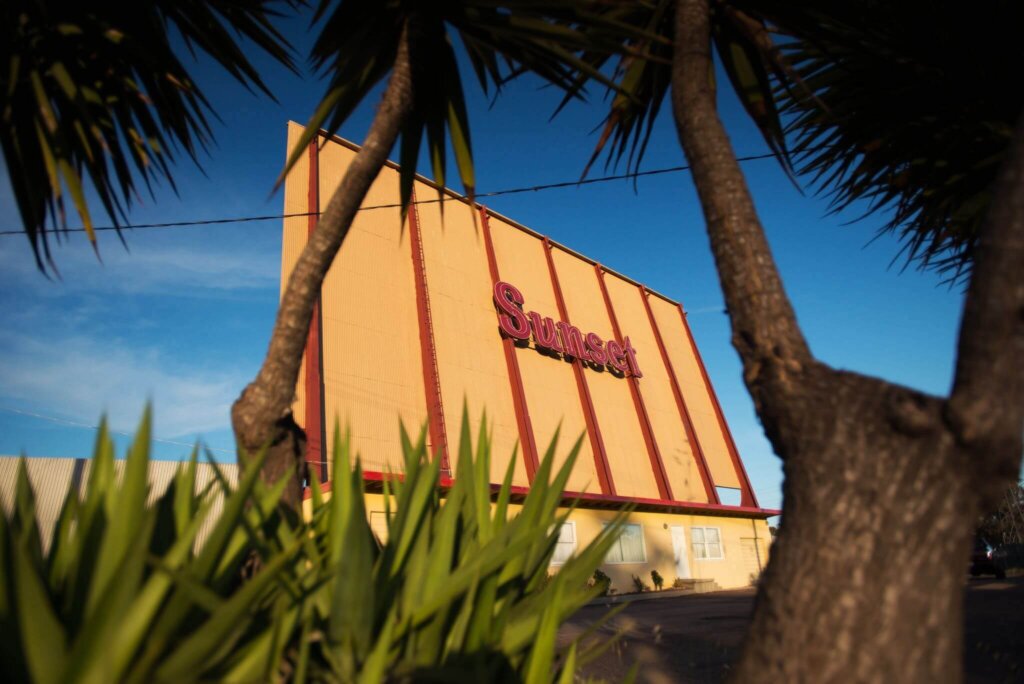 Skate your way through SLO.
Join the Coast Skate Club this Sunday, June 28 and roll through town, literally! The group will meet at the San Luis Obispo Rail Station, located at 1011 Railroad Avenue and adventure out through residential areas making their way to French Park, located at 1040 Fuller Road. The ride is approximately six miles, but if you're unsure about the trail ride, just meet the group at Fench Park for foot drills and fun. Get outside and social distance on your wheels.
Stretch it out with SLO Yoga Center on Sundays.
Enjoy Yoga in the Park with SLO Yoga Center! This is a perfect way to get back into your practice with your community. SLO Parks & Rec will mark the grass at Emerson Park (on the corner of Nipomo and Pacific Streets in downtown SLO) so we can maintain social distancing and flow together. This class is for ALL levels of yoga experience. Class is free but donations are greatly appreciated.
Get a glimpse behind the scenes of SLO Coast Wine.
SLO Coast Wine is introducing a new weekly online wine show every Wednesday evening! Beginning at 5:01 pm, two local wine personalities will be featured to share their experiences, passions, and specialties in the wine industry. Every week there will be a new host to meet and greet.
Get your behind the scenes look at what makes SLO Coast Wine so special. Find out more here – and don't forget to reserve your spot!
If you're looking to get out and experience our wineries in person, our wineries are also now open by appointment.
SLO has a unique charm and appeal unlike any other. As we continue to observe social distancing, take time to get outdoors and enjoy the beauty around every corner. And as always, don't forget to share with us by using #SLOTogether!