As we continue to social distance and shelter-in-place throughout San Luis Obispo, we are doing our part to slow the spread and flatten the curve. And, it's still critical for us to continue to do our part until local, state and national officials lift the shelter-in-place order and re-open the economy.
Despite being isolated SLO locals continue to create and share new innovative ways to connect and support one another through these uncertain times. We are #SLOTogether.
Giving back in a time of need – #HelpTheHelpers.
A San Luis Obispo favorite, Lincoln Market & Deli, is giving back to the community by "helping the helpers." They are putting smiles on the faces of SLO's frontline workers with a hug in the form of a sandwich and boosting morale all around.
"We just feel lucky to be open and operating and we wanted to give in some way without it being about making money in any way – so we thought the easiest way to do that was to just give," Lincoln Market & Deli.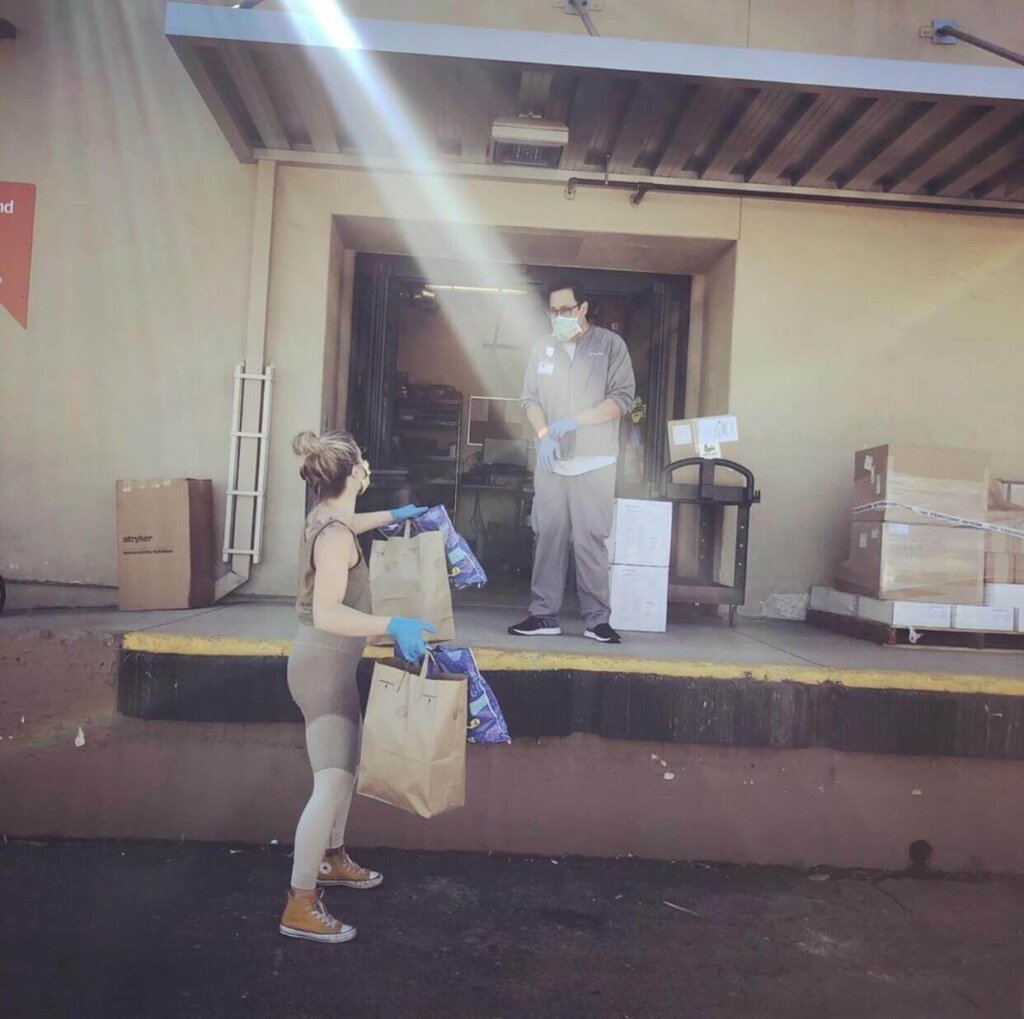 Local SLO business works to protect our frontline workers by upgrading their masks.
Poor Richard's Press and Safran Seats are working to replace defective elastic bands on face masks for a local Central Coast hospital. The masks, delivered from the Santa Barbara County Public Health Department, were found insufficient when healthcare staff found the elastic bands to be defective. After one week, repairs to 175,000 masks have been made.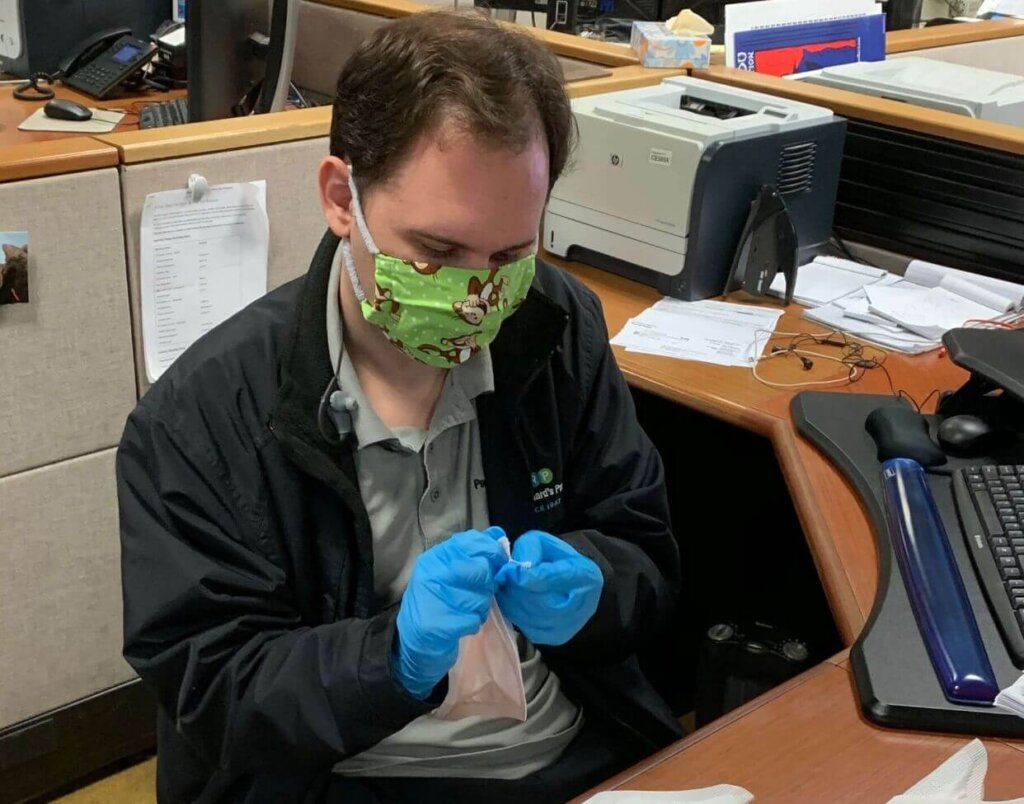 Share a unique curated date night in with your loved one.
Local date night planning service, Project XO (PXO), is strengthening relationships by offering a spin on a typical date night and is bringing the date to you virtually.
Human connection is more important than ever and PXO owner, Hannah Lique Naitove is helping to make connection fun, easy, and exciting. PXO is offering multiple date night options including private cooking lessons, dance lessons, instructional painting, and more. Grab your honey or your gal pals for a fun night in.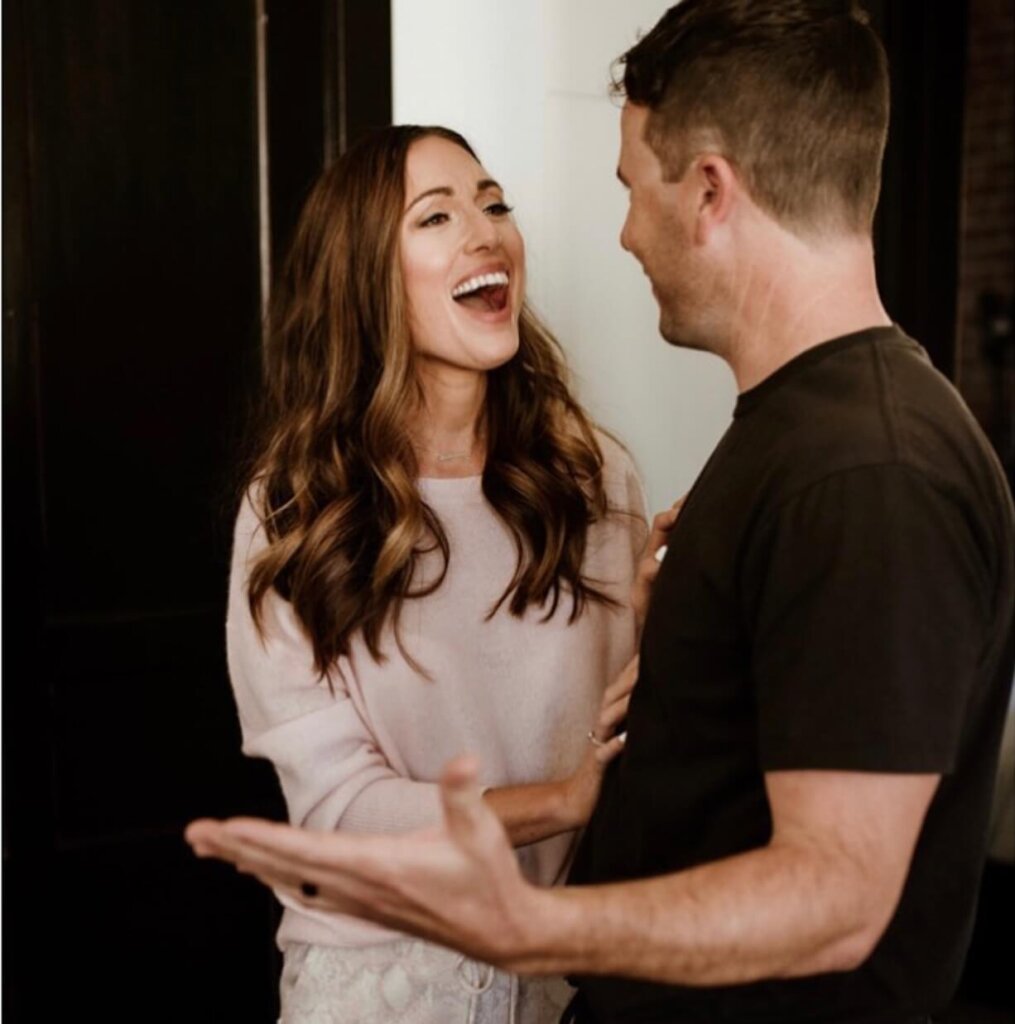 Reminding the SLO community that we are #SLOTogether.
Have you seen the big orange signs around town? The City of SLO designed signs and posters to help direct people to the City's website for COVID-19 related information and to share positive and encouraging messages that remind us that we are all in this together!
You can download the creative files directly from the City of SLO website or contact The Sign Place for professional printing. The Sign Place is offering special pricing on large prints.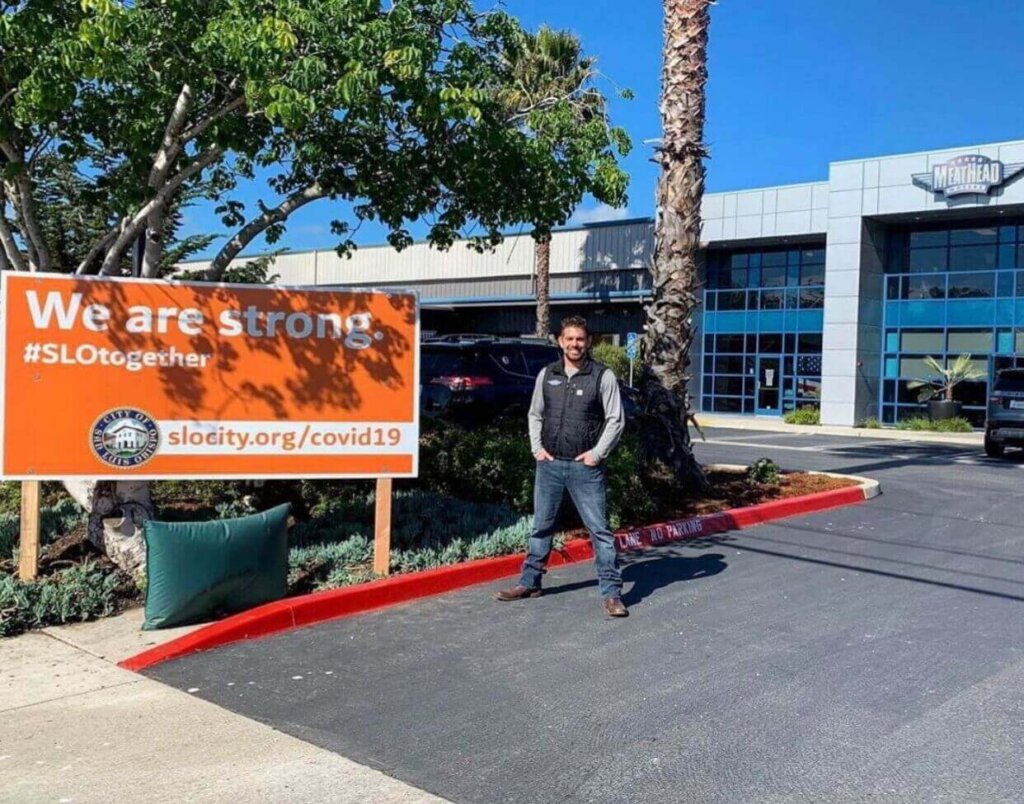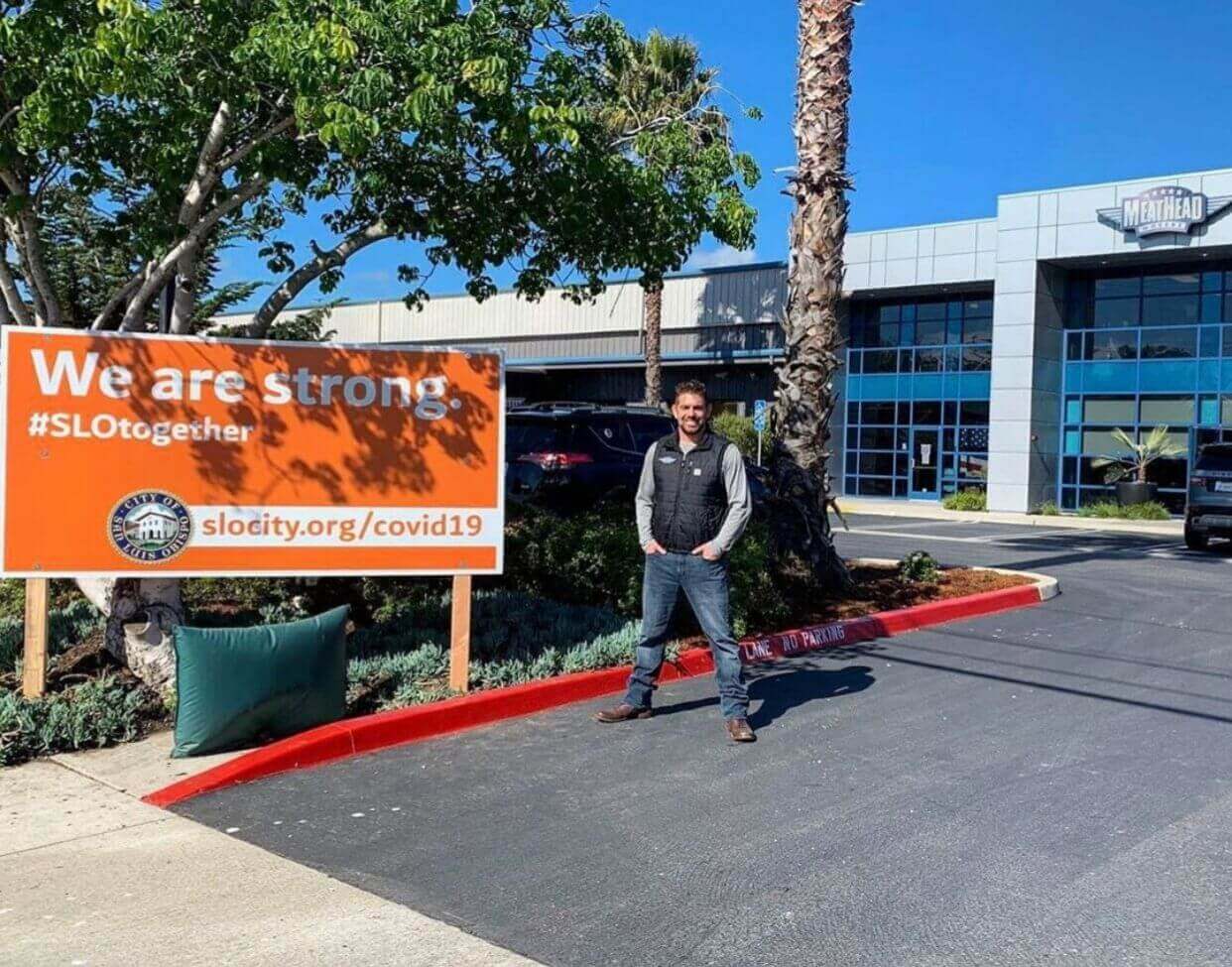 Stay Engaged with These Upcoming Virtual Events
Enjoy SLO: Online Block Party | Sunday, April 26 | 11 am – 9 am
Join the community and rally together to have some fun. There will be art, education, wellness, and a special giveaway! The event is FREE and family-friendly.
Makeshift Makers Market | Saturday + Sunday, April 25-26 | 9 am – 10 pm
Support local makers and their amazing goods. Tune in for the virtual market to shop, purchase, and support.
At-Home Tasting with Baileyana Winery | Saturday, April 25 | 1:30 pm – 2:30 pm
Follow along on Instagram Live and taste their Collector's 3 pack with winemaker Rob Takagawa. Bring the winery experience in the comfort of your own home!
Brain Stew Trivia (BST) Online | Every Wednesday| 8 pm – 10 pm
Originally a weekly event held at Bang the Drum Brewery, BST is now virtual! Gather your team, sign up online, grab a beer, and play some Zoom trivia.
Tolosa Virtual Tasting Experience | Every Tuesday | 12 pm – 1 pm
Join Tolosa Winemaker Frederic Delivert and your favorite Estate Hosts for a Virtual Tasting Experience. Taste and chat about all things wine.
Wine Down Wednesday with Edna Valley Winery | Every Wednesday | 5:30 pm – 6:30 pm
Join winemaker Kamee for Wednesday Wine Down live on Instagram for an opportunity to unwind and find out what wine Kamee is enjoying.
We will get through this together. Be sure to continue to stay engaged, support local, and take care of yourself and your health. We are stronger when we are #SLOTogether.
Stay home and stay safe!