As we all continue to self-isolate in San Luis Obispo and throughout California – one thing is certain, we are #SLOTogether.
During this incredibly uncertain time, it is so comforting to see the community come together and wrap their arms around one another. So many inspiring acts of support and compassion have filled our newsfeeds and inboxes.
We cannot wait to welcome back our SLO visitors when the time is right. And, specifically for our visitors – since you can't be here to enjoy the SLO sunshine right now, we thought you we'd bring the best of San Luis Obispo to you. Experience SLO in 360 today.
Please also enjoy some of our favorite #SLOTogether stories below. And, don't forget to share your own stories with us by using #SLOTogether.
Donate a meal to SLO's heroic frontline medical workers. 
A grassroots effort, Feeding SLO Frontliners, has been started by locals Samantha Welch and Maggie Cameron. Both Samantha and Maggie work in the service industry and have created Feeding SLO Frontliners to 1) feed medical workers and 2) support local restaurants. It's a win-win situation.
Get involved and visit the Feeding SLO Frontliners GoFundMe page to donate today.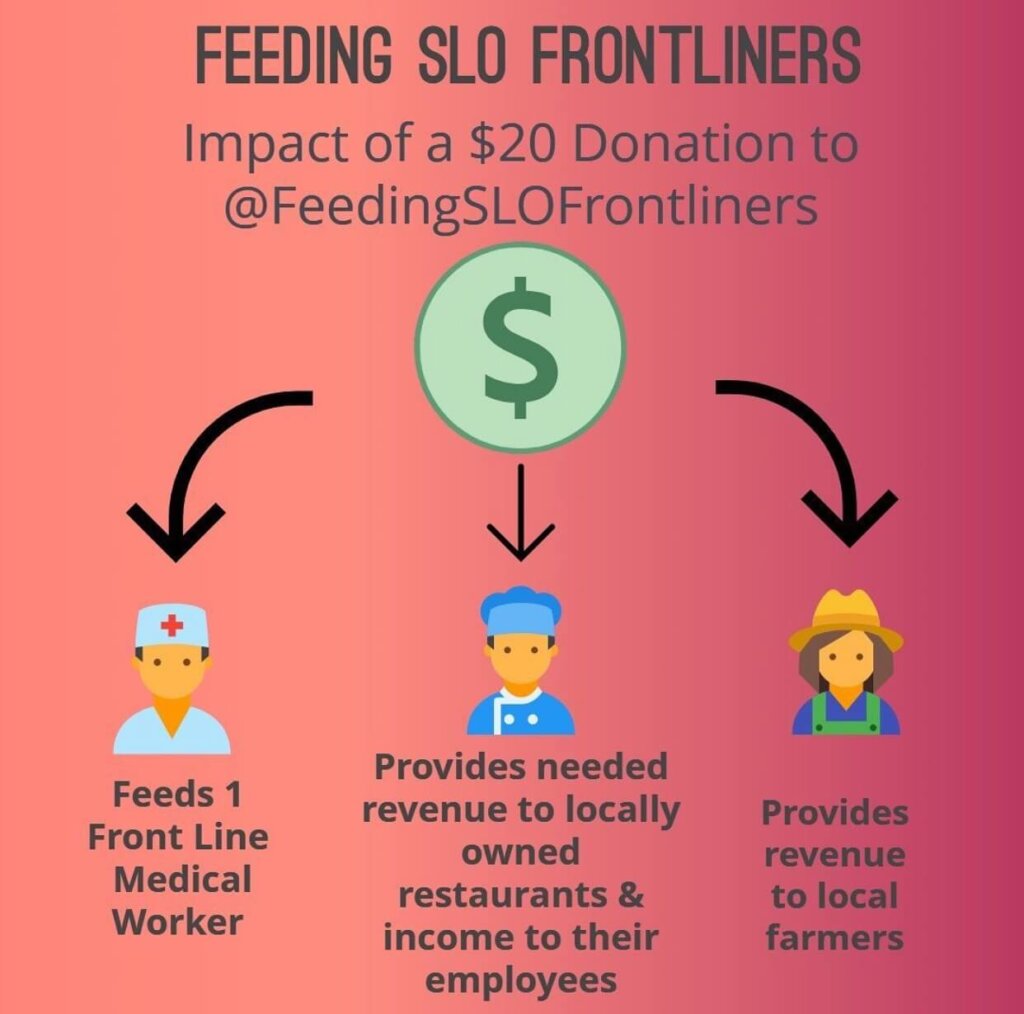 Back Porch Bakery leaves doors open to provide free bread, pastries, and baking supplies.
Co-founder, Bill Brocco, wanted to get back to Back Porch Bakery's roots and give back to the community in any way he could. While they stopped selling baked goods to local businesses, they are now exclusively opening their doors to community members and families.
If you are willing to line up before 7 a.m., you definitely want to swing by! Fresh bread, pastries, cookies, and muffins are available every morning for donation. The support has been so overwhelming, the goods are normally sold out in less than two hours.
All donations go directly towards supporting the bakery's employees and buying supplies. Set your alarm and drop by tomorrow morning at 289 Prado Road in San Luis Obispo.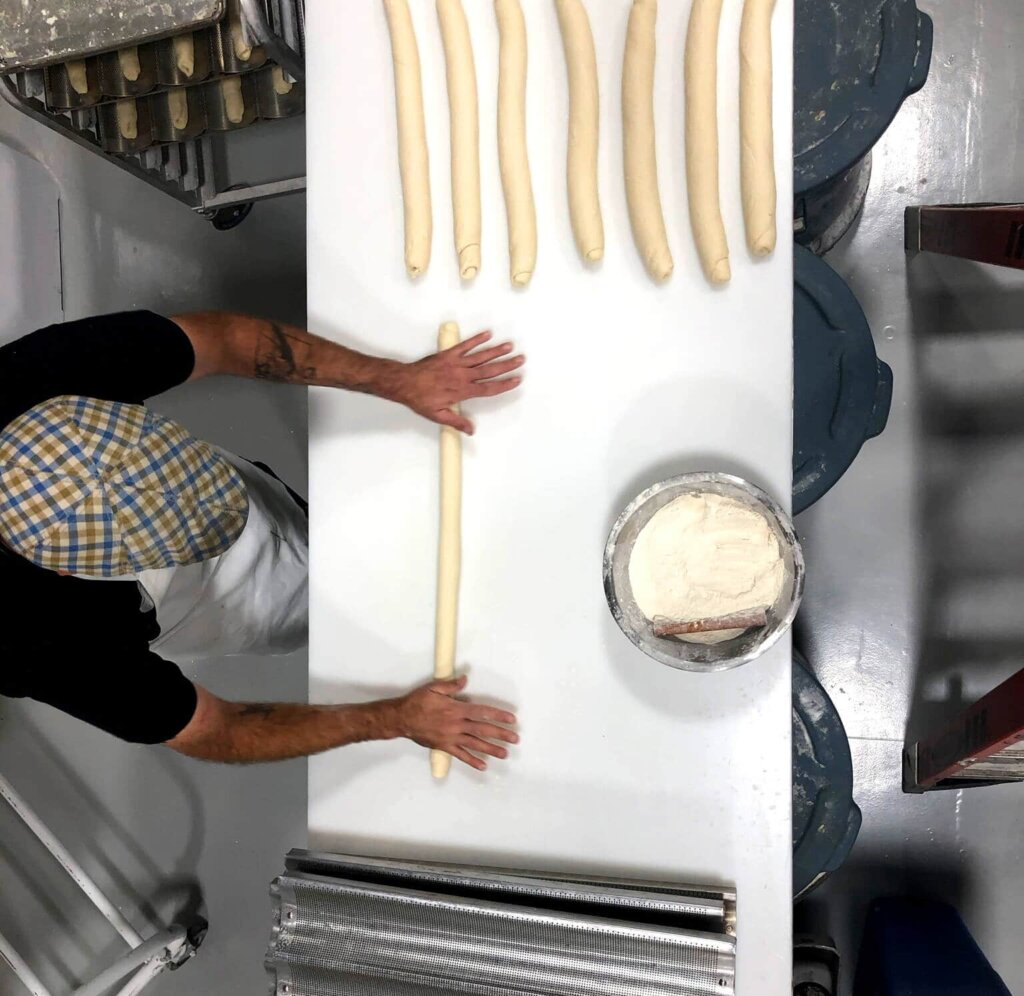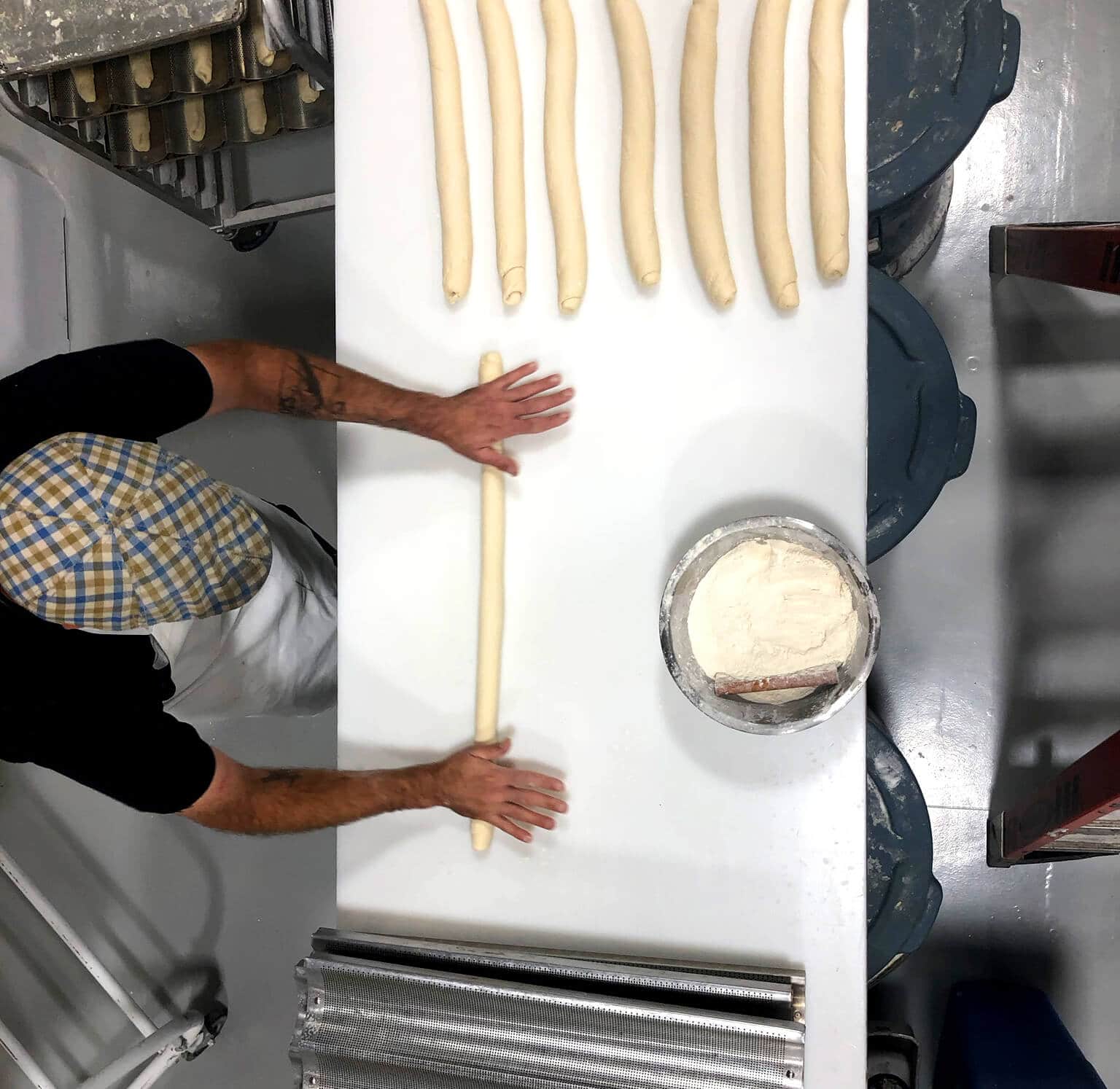 Local golf apparel company switches up business plan to make masks and gowns for SLO County hospitals.
Straight Down has been a SLO based business for the past 30 years. While many businesses have had to close down, Straight Down has altered their business strategy in order to meet the needs of the community. After connecting with French Hospital's President and CEO, Alan Iftinuik, and understanding the need for supplies Straight Down quickly found a solution.
Straight Down is aiming to have an initial run of 72,000 masks and 30,000 gowns. Thank you Straight Down!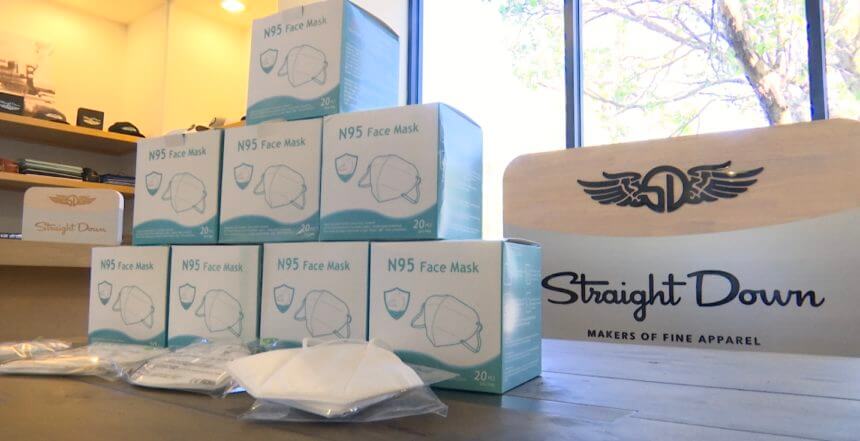 Support San Luis Obispo's service industry workers with a monetary tip to show your support.
There is no question that the service industry has been hit hard with the effects of COVID-19. Many servers, bartenders, and similar are struggling with income uncertainty.
ServiceIndustry.tips is a direct way for you to give back. Every time you have a drink or meal at home, consider tipping a local service industry worker through Venmo or Cash App. Tips are sent directly to the individual that the website randomly generates for you. While this may not solve the financial hardship many are facing, it is a nice way to show you care and boost morale.
Support San Luis Obispo's service workers today.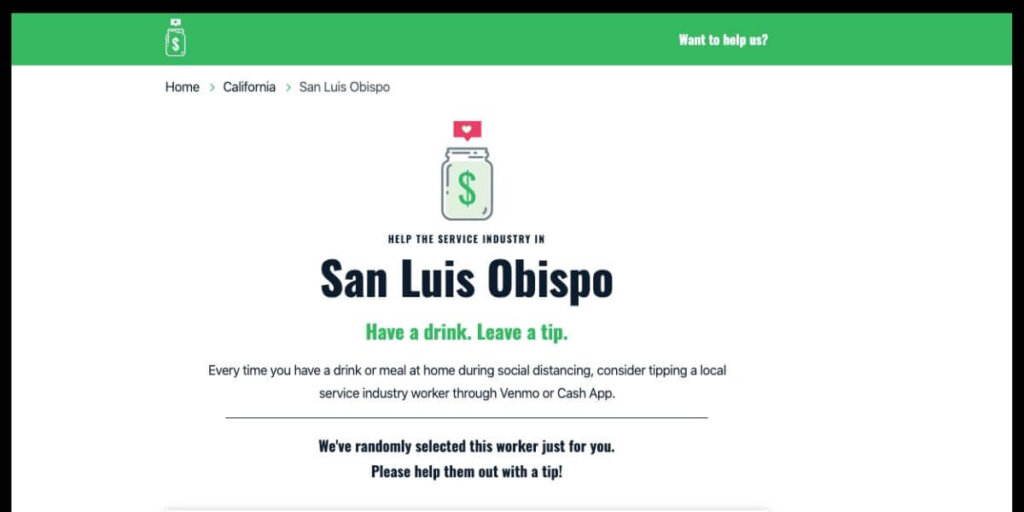 We are in this together and we will overcome this together because we are #SLOTogether.
Stay home and stay safe!