The rains have showered, and spring has sprung! Despite having beautiful weather just about year-round, the Happiest City in America was lucky enough to receive enough rain this winter to turn its rolling hills green. It's time to pack your bags and cruise the coast to take advantage of the endless activities there are to enjoy here this season!
HIT THE MARKET FOR ALL YOUR FAVORITES
A year-round event in downtown San Luis Obispo, the Thursday Night Farmers' Market is an absolute must see. The city closes the downtown section of Higuera Street from 6:00-9:00 p.m. and the streets fill with visitors, Cal Poly students, families, and locals alike, all out to enjoy this world-famous market. Sample and enjoy fresh produce, indulge in delicious cinnamon rolls, and dance to the beat of the live music. The food options are endless and there is always something that will satisfy each member of the family.
HIKE IT OUT
It's that time of the year where the surrounding scenery of the city is filled with vivacious, green hills and the weather is perfect for spending time outdoors. Hiking in SLO is fun for everyone with trails suitable for beginners and avid mountain climbers. It's time to hit the trail.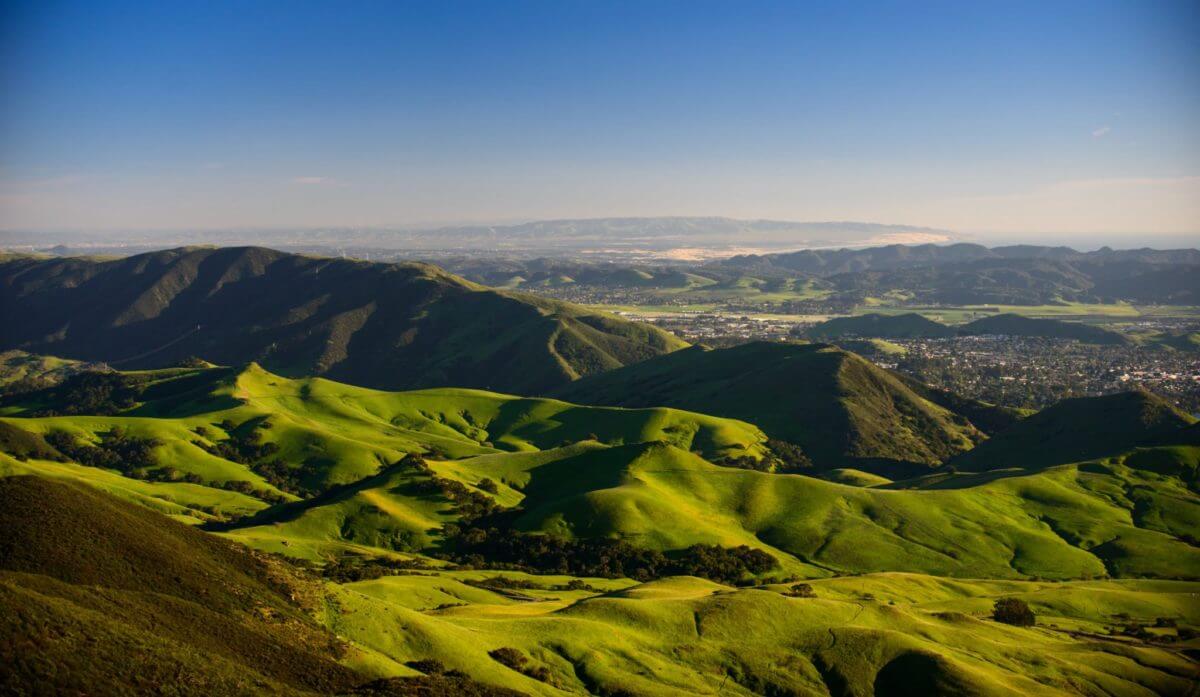 GRAB YOUR SNACKS
Headed to the beach and craving a treat? Avila Valley Barn is the perfect place for the whole family. The open-air market offers an array of fresh fruits and vegetables, delectable bakery items, as well as a gift shop filled with country chic gifts and décor. This stop is not only a shop, but also an authentic farm experience. From the farm animal petting zoo, to the u-pick field, the barn is enjoyable for all.
SIP AND RELAX
Head out to Edna Valley and sip on some of the finest wines on the Central Coast. Claiborne & Churchill has wonderful whites, Chamisal Vineyards serves some robust reds, and there are many wineries throughout SLO Wine Country that pour sparkling wines as well! Baileyana has a unique tasting room transformed from an Old Schoolhouse and offers an area for guests to play bocce ball or lounge in the sunshine.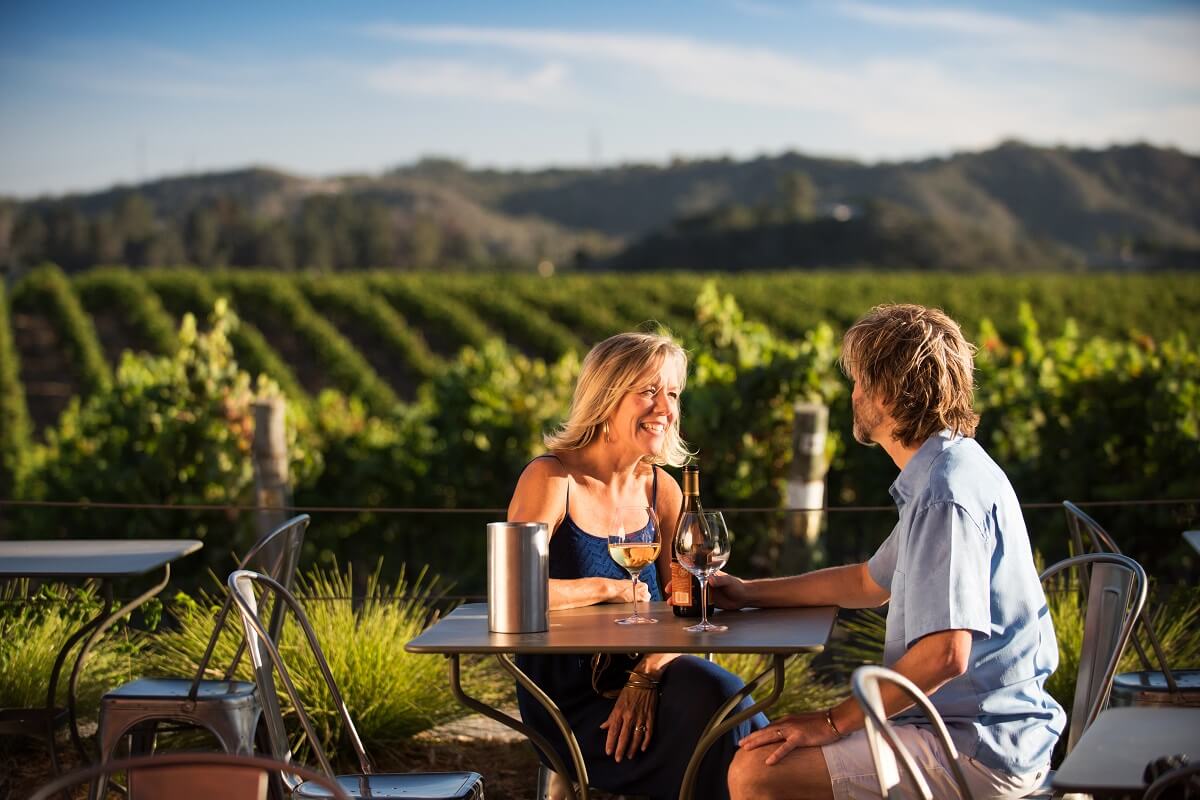 CHEERS TO TASTY BREWS
Craft beer is becoming a popular product in the beverage industry, and you can expect a world-class microbrew scene in SLO. The city has multiple breweries that offer not only tastings, but also a fun environment to sip. SLO Brew: The Rock is a full-functioning brewery, tasting room, restaurant, and event space, where you can find friends and families throwing corn hole or playing ping-pong. Located in downtown SLO, Libertine Brewing Company offers tasting rooms serving one-of-a-kind ales. At Bang the Drum, the smallest of Central Coast breweries, you can find local musicians performing and friends competing to be champion of trivia night.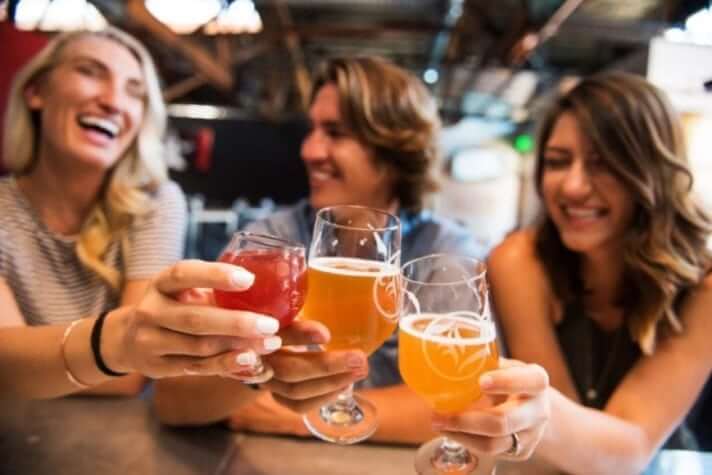 ROOT, ROOT, ROOT FOR YOUR FAVORITE TEAM
Take a seat in the stands and revel in one of America's favorite pastimes. Division 1 Cal Poly Baseball games can be enjoyed at Baggett Stadium, or you can catch a SLO Blues game at Sinsheimer Stadium. Home games at Cal Poly are always exciting with Krukow's Klubhouse filled with dedicated fans committed to rooting for the home team! Blues games are family-friendly and offer a Kid's Zone, for children to run and play.
SPRING EVENTS IN SAN LUIS OBISPO
Help your favorite four-legged friends by visiting any of the 80 participating tasting rooms during the weekend of April 7 & 8 and a portion of the proceeds will be donated to Woods Humane Society. No advance tickets needed. Participating tasting rooms include wine, beer and olive oil.
Bring out your green and gold! This annual event gives prospective students and families a sneak peek at the Mustang lifestyle. Kicking off on Thursday night with the Club Showcase at the Downtown SLO Farmers' Market, the weekend is filled with fun for everyone. Don't miss out the Poly Rodeo featuring a special concert from country music star, Aaron Watson.
Welcoming professional athletes, first time marathon runners and families alike, the SLO Marathon + Half has something for everyone with a new course and events, like the marathon and half relays. For those not running there is a lively festival to be enjoyed, complete with music, food and fun.
Drink beer and wine and feel good doing it! This event raises money for United Way of San Luis Obispo, a group that works to foster lasting change in the community by focusing on education, income, and health.
Celebrate the arrival of the Southern Pacific RR to San Luis Obispo in 1894. The celebration will be filled with presentations, food, wine tasting and the popular swap meet.
Celebrate Memorial Day in true American style with a beer in hand! Alumni and beer lovers swarm the town to mingle with the current students at Cal Poly at this annual event. Beer, games, food trucks, music, and more beer will be there to enjoy with family and friends!