Our clear skies and gentle climate make the perfect excuse to have a good old-fashioned picnic no matter what time of year it is. Regardless of your style, we have the perfect afternoon picnic for you. Now, all you have to do is enjoy!
The Wine Lover's Picnic
Wine is a staple of the San Luis Obispo lifestyle. Lucky for us, we just so happen to be located adjacent to one of the most recognizable wine countries in the state, Edna Valley. Locals and visitors alike enjoy spending an afternoon grazing on a charcuterie board and sipping on our local wine at one of our many amazing viticulture hotspots.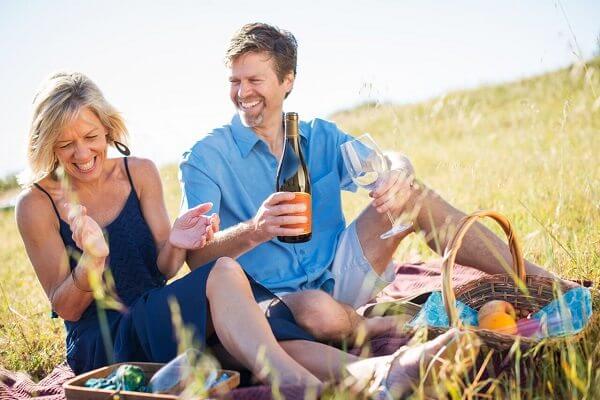 Step 1: Location
San Luis Obispo offers a wide variety of wineries and tasting rooms that allow you to bring your own provisions while exploring the region's unique varietals. Whether you're looking for a casual setting to take the kids and dog along—or a more upscale venue for a more romantic vibe—we've got you covered. Browse our extensive list of wineries in San Luis Obispo to find your preference or visit a few.
Step 2: Provisions
We all know that any day filled with wine requires some sustenance. San Luis Obispo has a wide variety of options that are perfect for a day in Edna Valley. With new options like Farmhouse Corner Market and Monterey Street Market offering a plethora of local products to take along on your journey—to some of our longer-standing local stops like SLO Provisions —there are many spots to find exactly what you're looking for.
The Adventurer's Picnic
SLO is a haven for outdoor enthusiasts who visit in hopes of spending their time doing things like trekking up mountains, rock-climbing, and off-roading. If you're on the market for some adventure, we've got the perfect picnic planned out for you.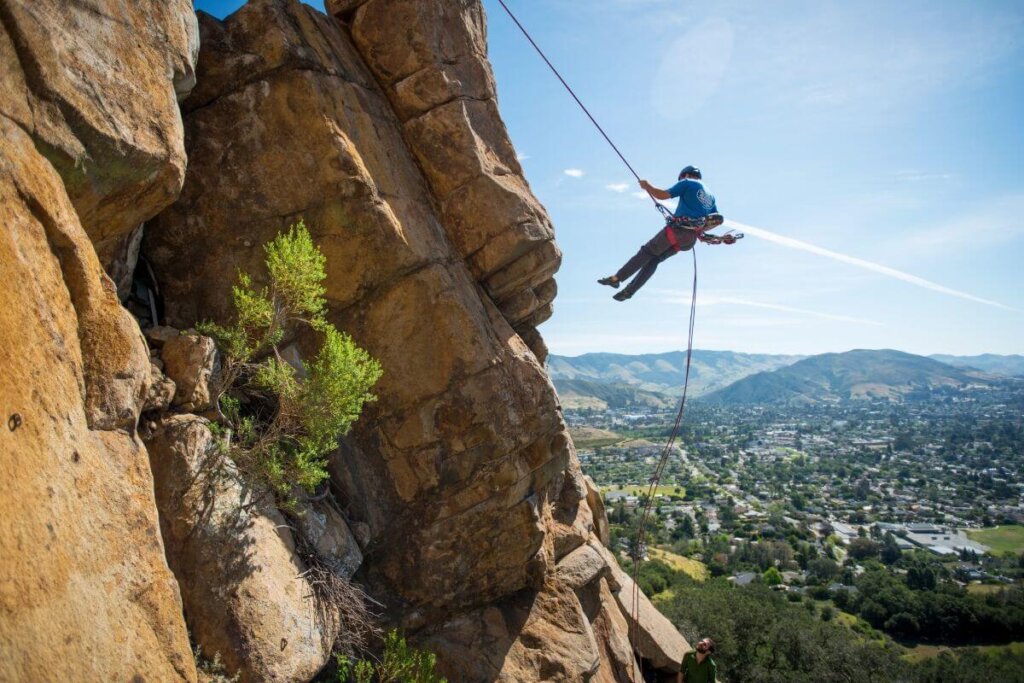 Step 1: Location
Pack a blanket and some grub from one of our local markets and head out for a hike through part of our 7,000 acres of designated open space. Enjoy your nourishment atop one of our many hiking locations, or find your own special spot.
Step 2: Provisions
All that adventure really works up an appetite—and for this itinerary, we recommend heading to one of our local sandwich shops to get the nutrition you need to enjoy your San Luis Obispo vacation. Check out one of the countless options like Lincoln Deli, High Street Deli and Kona's Deli—then get going on your SLO journey.
The Romantic's Picnic
Are you visiting the Central Coast for a romantic getaway with your significant other? San Luis Obispo is full of easy to access panoramic views along with excellent "to-go" culinary options guaranteed to make you feel some sort of way!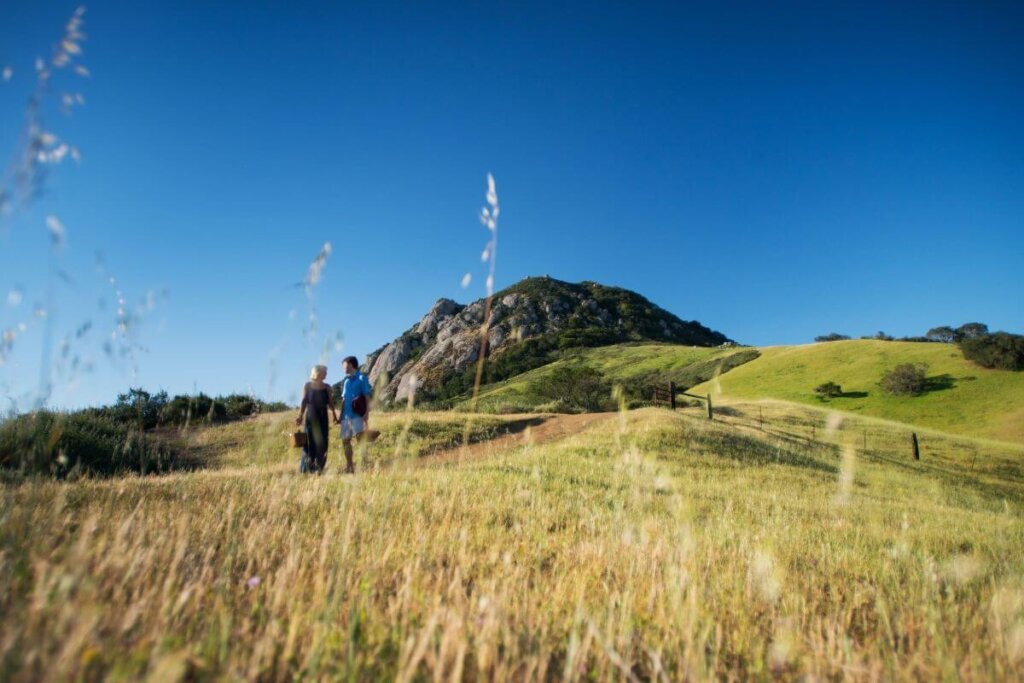 Step 1: Location
What better way to set the mood than to find a breathtaking view with your partner or significant other and let the rest do the talking? Head out to Prefumo Canyon to catch one of the most photographed views of the City, or perhaps saunter up Terrace Hill— where you can enjoy panoramic views of the city in just about a half-mile round trip.
Step 2: Provisions
For this excursion, we recommend exploring some of our local restaurants and picking up a "to-go" dish from one of the countless gastronomic options. Choose things like the authentically unique Flourhouse pizzas—to the infamous Tri-tip sandwich from Firestone Bar and Grill—or find your favorite flavor by exploring our restaurant page!
The History Buff's Picnic
Don't worry history lovers— we've got you all figured out. San Luis Obispo is home to countless historical landmarks that make the perfect backdrop for an afternoon picnic. Soak up all the stories of the past by being in the present, along with some local delicacies!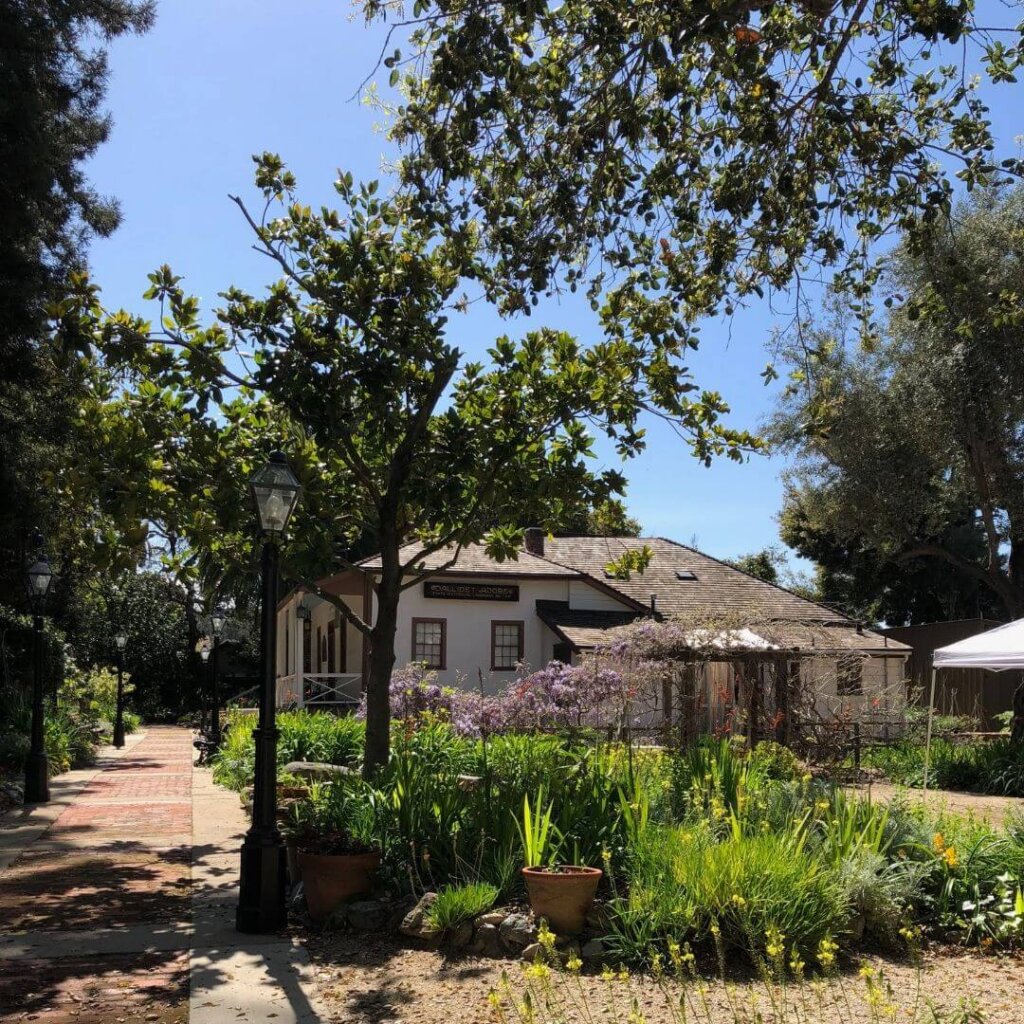 Step 1: Location
Picnic amongst the seasonally open Dallidet Adobe and Gardens, who allow visitors to come in with their own provisions and take advantage of the historic gardens currently run by the San Luis Obispo History Center. Or perhaps take advantage of the Mission Plaza, located in the heart of our historic Downtown and open year-round to the public to be the backdrop of your afternoon.
Step 2: Provisions
Take the extra step to make your afternoon all the more unforgettable by heading to a historic location to purchase your comestibles.  Check out Giuseppe's Cucina Rustica in the historic Sinsheimer Building—or grab food "to-go" from Del Monte Café or Sally Loo's, both located in SLO's Historic Railroad District.
Book your San Luis Obispo vacation and come experience one of our themed picnics, or create your own.