What does living the SLO life mean to you? For many, it's a mindset. A lifestyle to be embraced. A vibe that hits you as soon as you set foot into town. 
Some will say a relaxed feeling comes over them whenever they're here. Others might point to the myriad activities on offer in our town. Whatever your pace — chilling or discovering new adventures — there's SLO much to offer that we thought we'd serve up 10 of our favorite ways to "Say Hello to the SLO Life." 
Do What It Takes to Have the Best Day. Every Day. 
Anyone who has spent time in San Luis Obispo will tell you there is always something fun, inspiring or creative going on around here. Foodies will revel in the weekly Downtown SLO Farmers' Market, held each Thursday night across five blocks of Higuera St. Fans of live music can get their groove on with shows at the Fremont Theater, SLO Brew Rock and tons of other local venues. This town is also bursting at the seams with art. From the SLO Museum of Art to Festival Mozaic and public art everywhere you look, our Arts and Culture scene is better than ever. Visit our events page for a complete listing of what's on the horizon.  
Never Choose Just One Flavor
Look, we don't care whether you're talking craft beer, farm-fresh produce or ice cream. Fact is, life is too short to stick with one flavor. When you're in SLO, you're in the epicenter of good eats, hand-crafted cocktails and locally-produced sustainable wines. So, live a little and say hello to the tasty life. Explore our full list of places to awaken your palate on your next trip to SLO. 
Always Say "Hello"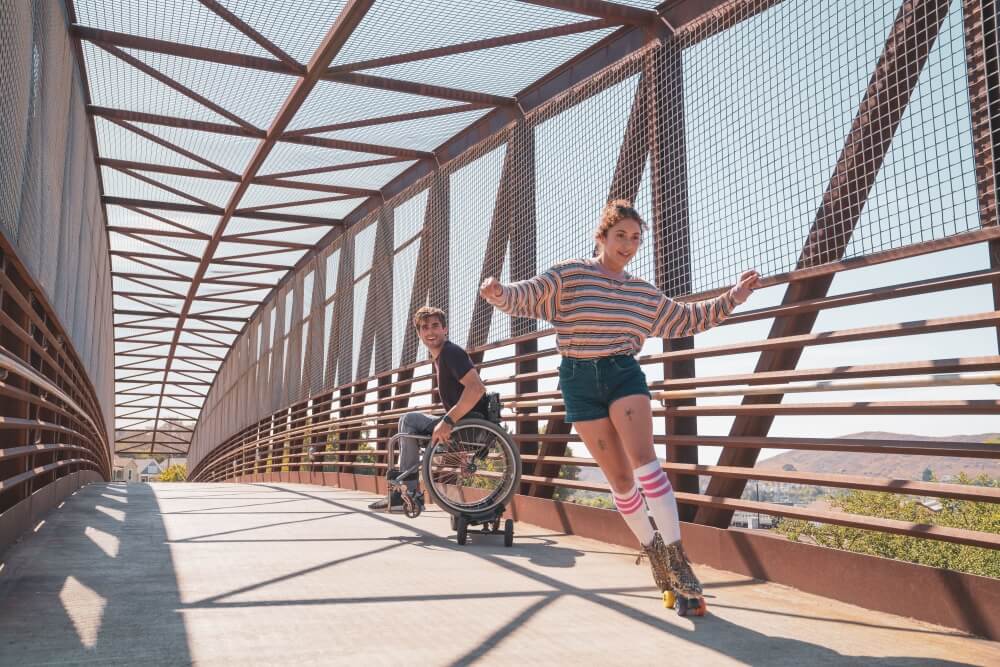 These days, genuine friendliness can be hard to come by. That's not the case in San Luis Obispo, where residents and visitors alike share waves and smiles as they walk down the street of one of the most charming places in America. Channel your inner Mister Rogers and take a stroll through downtown and you'll see exactly what we mean. It may be a "hey there," a "howdy" or maybe even a cheeky "how you livin'?" that you encounter here. Whatever it is, when we smile and say hello, we mean it!
Embrace Sticky Situations
When faced with a sticky situation, you can do one of two things: fight it or go with the flow. SLO is decidedly more of a "go with the flow" kind of place. Case in point: when people started sticking used bubblegum on an alley wall off Higuera sometime in the 1950s, the town eventually decided to embrace it as artwork rather than litter. Now, the world-famous Bubblegum Alley stands as a curious and entertaining monument to our "let's do this" attitude. 
Shift Into SLO Gear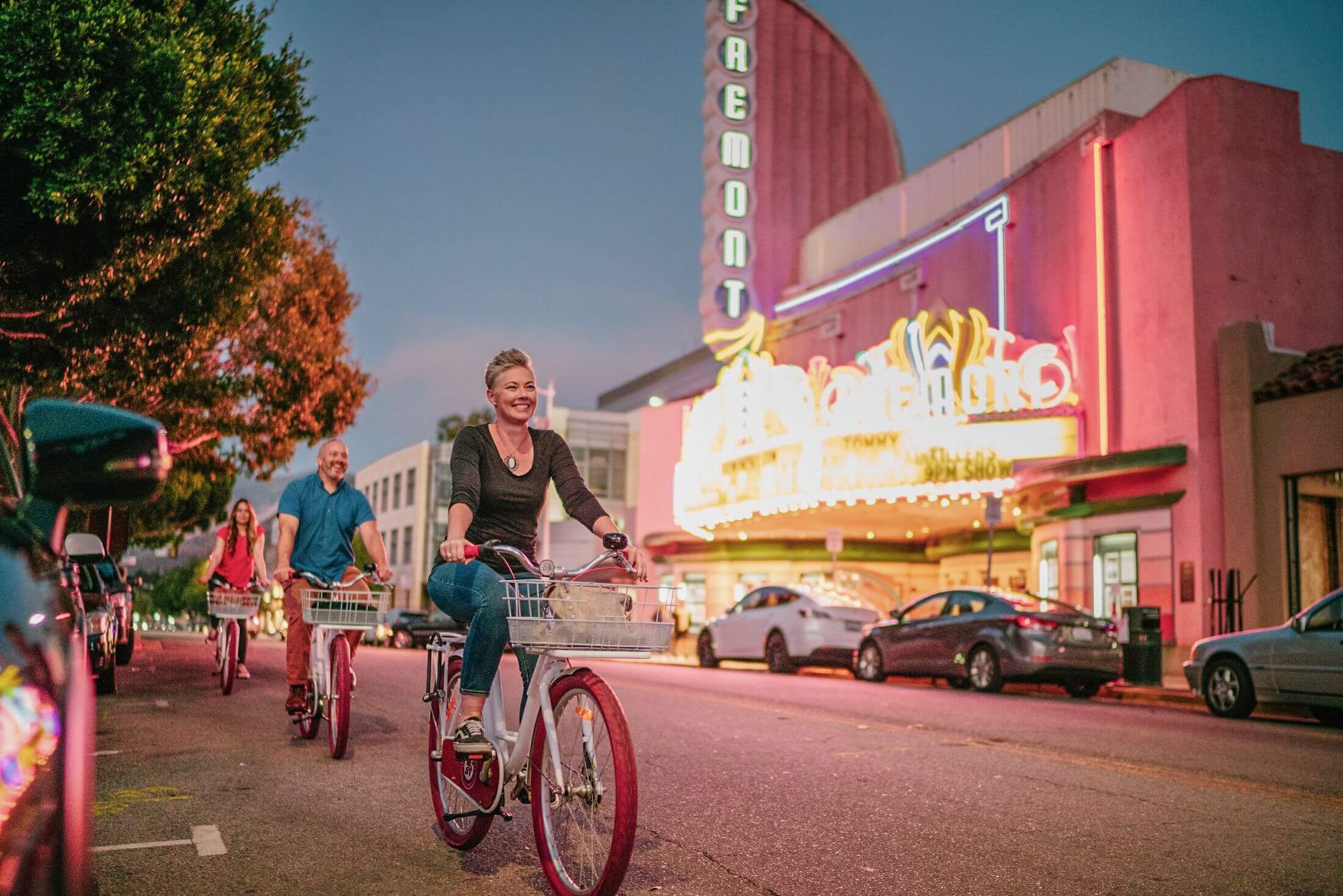 Let's be clear on one thing: SLO'ing down isn't exactly the same as slowing down. They sound alike, but when we say "SLO your roll," we just mean that it's important to live in the moment, pay attention to the scenic delights our town offers and truly experience life as it unfolds. So, you can shift into SLO gear on a leisurely bike ride through the history of San Luis Obispo or even check out the surrounding countryside on horseback. Whatever outdoor activities you do here, do it with purpose. 
Get Comfortable with Comfort 
Look at you — working hard all week, making dinner for the family, running errands, paying bills and generally hustling 24/7. It's enough to wear a person out. It's for this reason that you shouldn't sacrifice or scrimp when it comes time to unwind. Our hotels — from boutique to luxury — offer up the best ways to relax, enjoy some pampering and generally savor the moment. And let's talk about that food scene, shall we? After a day of soaking in the scenery and hitting local shops, you want to fuel up on sustainable, local eats. Burgers, ramen, tacos, coastal seafood, sushi … whatever you can think of, we do it up right in SLO. So, relax, we've got dinner covered. 
Go With the SLO
Sure, it's fine to plan out every detail of your trip, but it's equally fine to show up and see what happens. We like to call it "going with the SLO." If you're the type who likes everything mapped out, we hear you. Check out some of our more popular itineraries here. For the rest of us who like to play it by ear, there's so much you can do in SLO at the drop of a hat. If an impromptu weekend is on the books for you, you're in the right place. Thanks to our mild, coastal climate, we offer indoor and outdoor events pretty much year-round. Up for a trip to the beach? Look no further than a stone's throw down the road. 
SLO Your Stroll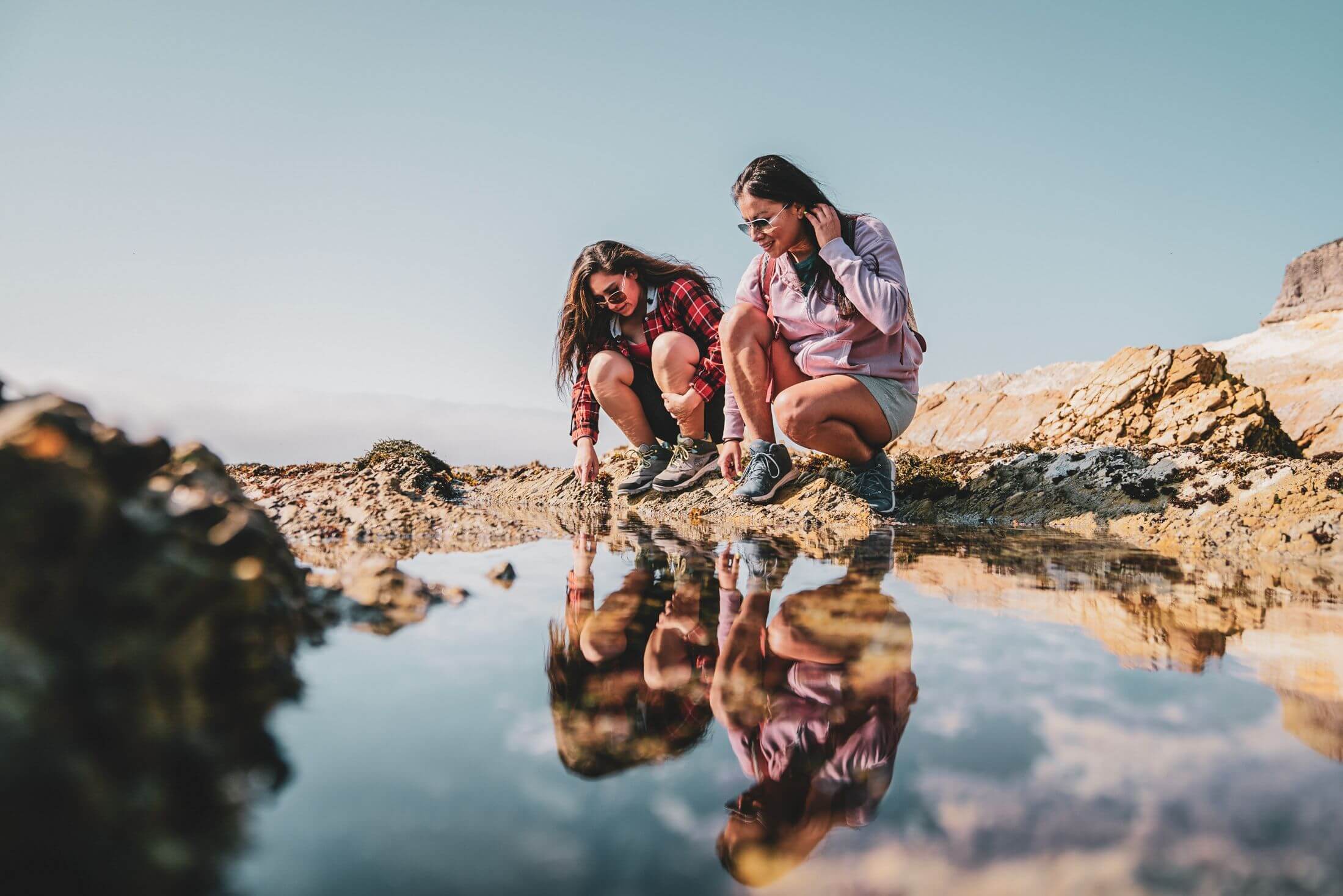 Sure, we have a pretty popular half-marathon that takes in the most breathtaking scenery around, but lots of us are happy to take a stroll through town or go for a hike up in the hills. Whichever hike you choose, you'll be rewarded with stunning views and unforgettable scenery. 
Relaxing Isn't Just For Weekends
How many ways are there to chill out and relax in SLO? Tons. From skate parks to museums to just kicking it with some charcuterie at sunset, you can experience the full-on laid-back vibe here, 365 days a year. Yes, even on a random Tuesday!

Live (and Visit) Sustainably
Anyone who has visited a favorite spot over the years knows things can change, and not always for the better. Here in SLO, we're committed to making this experience a sustainable one that can be shared for generations to come. Our commitment to becoming carbon neutral by 2035 is just one part of this effort. Take a look at how we're creating a better future for SLO's visitors and residents from planting trees to going car-free over the next decade. 
So, what are your favorite ways to Say Hello to the SLO Life? Share with #ShareSLO on social media.