If you've ever visited San Luis Obispo, you know it's hard to miss out on a certain vibe that overtakes you when you're here. It's a laid-back, warm, friendly coastal vibe that evokes a feeling of nostalgia for some of the best times of your life. We call those "vintage vibes" and they're everywhere in SLO , if you know where to look.
While we're a thoroughly modern city with a commitment to creating a sustainable future, we love to celebrate the best of the past, as well. That's why we're taking a look at all the ways to feel those warm and fuzzy emotions of days gone by. From a chance to strap on roller skates at a unique pop-up event to the best places to score vintage threads and throwback meals, this is your guide to vintage SLO.
Skate the Mission Plaza Pop-Up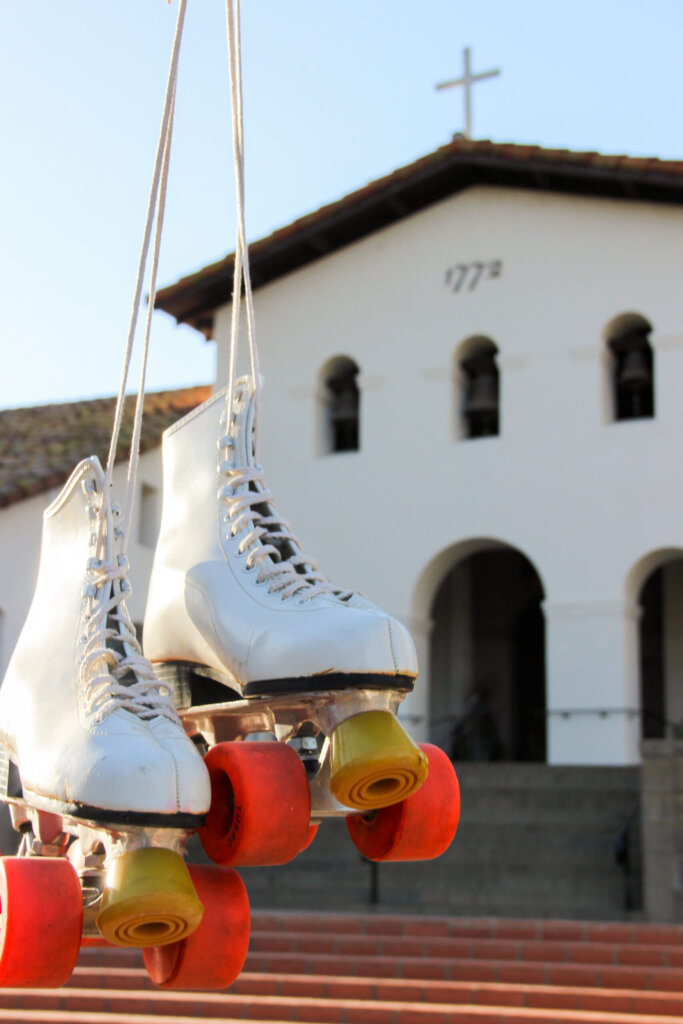 Are you ready to boogie? To get down? To get completely and utterly funky in front of your friends? Then the Skate Mission Plaza Pop-Up event in May might just be your thing. Beginning Friday, May 6, the City of San Luis Obispo and Downtown SLO are partnering up for a groovy new pop-up installation to Mission Plaza.
As part of Skate Mission Plaza, an outdoor roller rink will be installed in front of the Mission for skaters to experience all month long. Skaters will enjoy music, a disco ball and flower-power inspired decorations all in the heart of downtown San Luis Obispo. Skates will be available for rental (but guests are welcome to bring their own) and the rink will operate for seven days a week, with skate sessions beginning at the top of each hour.
Hours of operation:
Mondays, Tuesdays, Wednesdays: 3 p.m. to 7 p.m.
Thursdays, Fridays, Saturdays: 3 p.m. to 9 p.m.
Sundays: 2 p.m. to 6 p.m.
This is a ticketed event; tickets and waivers are required for entry. Tickets cost between $10 and $20 and can be purchased on EventBrite.
Vintage Shopping in SLO
If the saying, "they don't make things like they used to" resonates with you, then you shouldn't sleep on SLO's vintage clothing and shopping scene. From hippie throwback fashion to '20s flapper styles and all things in between, these shopping experiences are not to be missed on your next visit.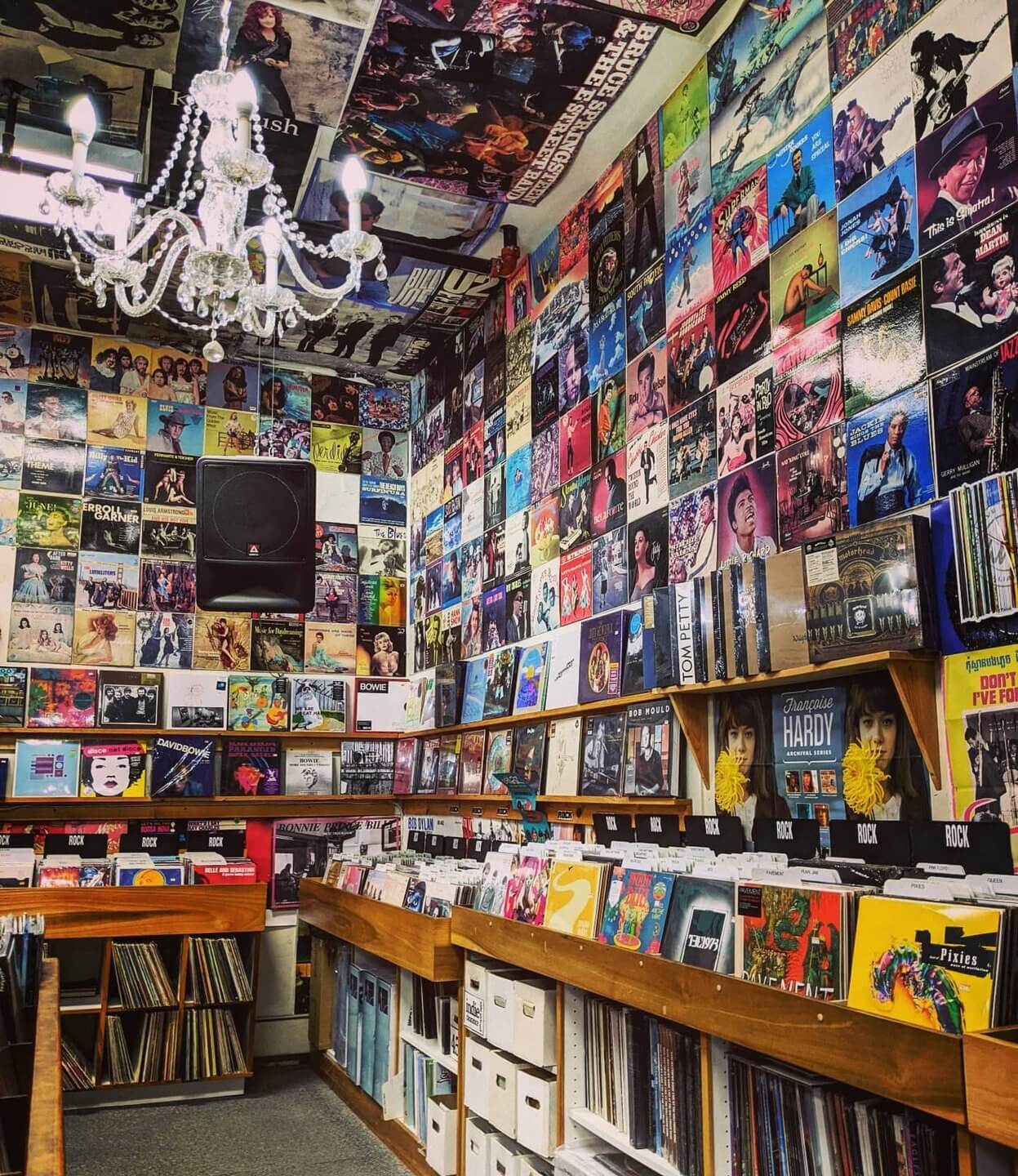 A Satellite of Love at 1335 Walker St. features a curated collection of artworks, housewares, antique clothing and more. With vintage and consignment items, Finders Keepers at 1124 Garden St. features designer fashions including handbags, custom jewelry, shoes, jeans and more in an upscale environment.
For lovers of the '50s look, Hep Kat Clothing at 785 Higuera St. offers a stunning array of options for your next costume party, wedding or just for everyday wear (hey, we don't judge!) Over at 3419 Miguelito Ct., you'll find a hidden gem in Garden Party Collection. There, everything from bracelets to brooches, watches, rings and other costume jewelry items are on offer at reasonable prices. Find more second-hand clothing racks at the ever-popular Calico Trading Company at 883 Marsh St. Suite 122, where shoes, furniture and other vintage items help you relive your own glory days. Find truly unique vintage pieces you'll want to add to your collection at Junk Girls, located at 870 Monterey St.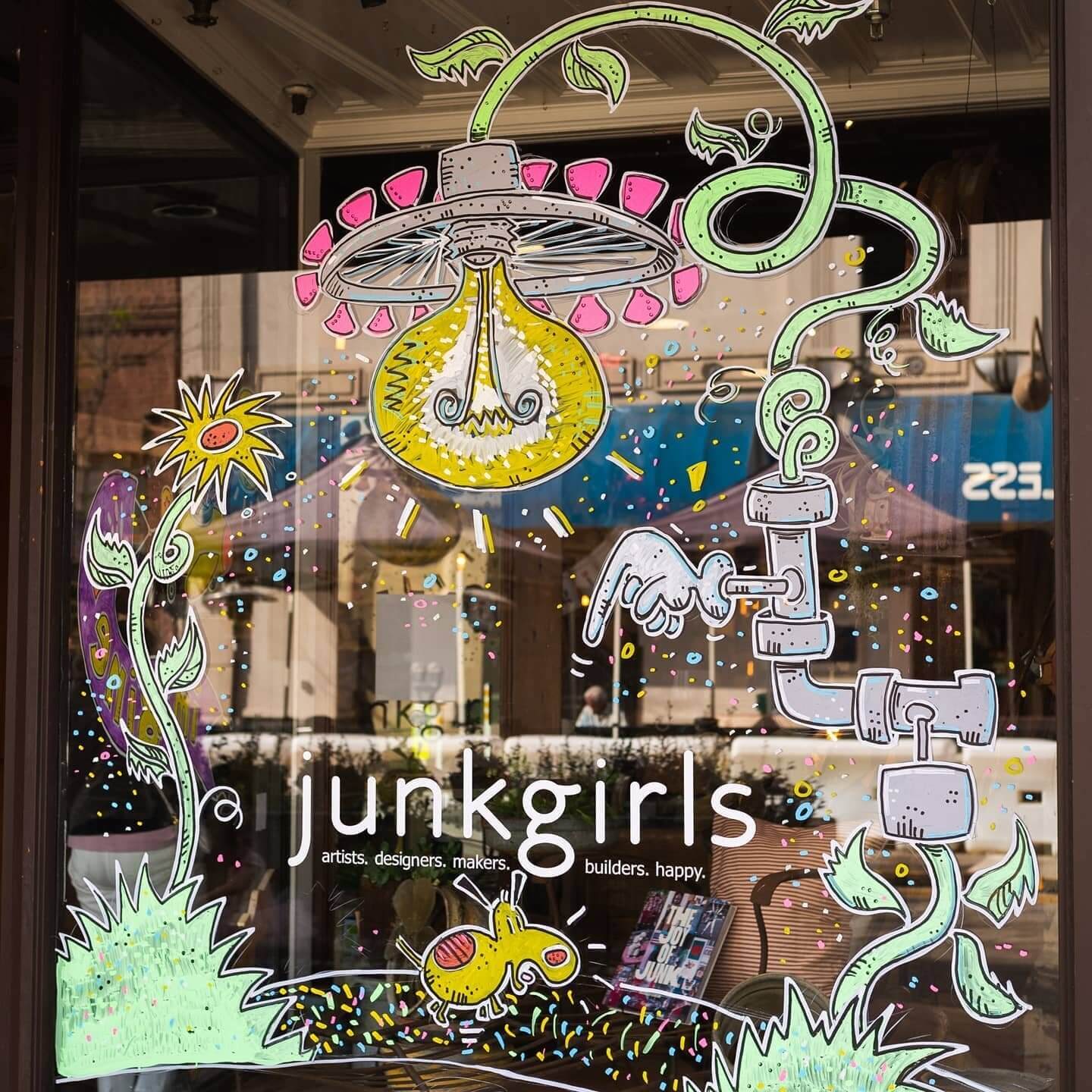 Keep it super budget-friendly and visit Mission Thrift SLO at 2958 Higuera St., where you'll find just about anything you can imagine from days past all in a large shopping space. Goodwill San Luis Obispo likewise has plenty of clothing, old records, books, housewares, furniture and more at 880 Industrial Way. Whichever you choose, your wallet will thank you.
Let's not forget our literature and music lovers, either. Comic book and vintage video game aficionados will find plenty to get nostalgic over at
Captain Nemo Games and Comics at 565 Higuera St., and at Dr. Cain's Comics & Games at 778 Marsh St. Suite 110 as well as Phoenix Books at 990 Monterey St.
Looking to spin a little classic vinyl? Then no trip to San Luis Obispo is complete without a stop at either Boo Boo Records at 978 Monterey St. or Cheap Thrills at 563 Higuera St., where 8-tracks, cassettes and LPs rule the day.
Throwback Eats and Sips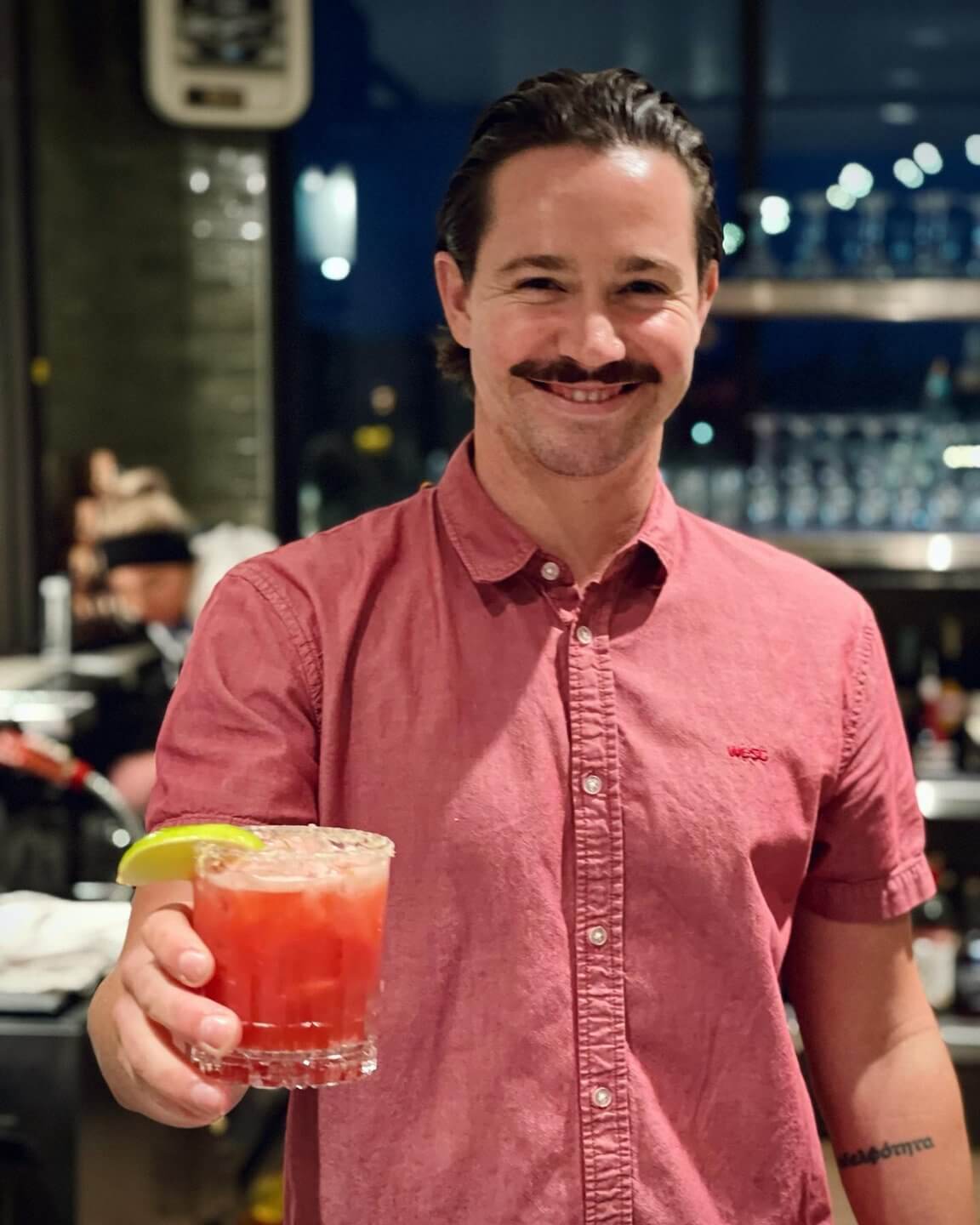 After a day of skating, shopping and generally getting your groove on in SLO, there's nothing like a classic cocktail followed by a true throwback meal and maybe even a drive-in movie as a nightcap.
For that experience, we recommend checking out Libertine Brewing Company at 1234 Broad St., where ales and cabernets coexist peacefully with vintage cocktails and spirits. Comfort food and cocktails also await at Sidecar (1040 Broad St.), where the ambiance is just as much fun as the food and drinks on the menu.
The Cool Cat Cafe serves up hot dogs and traditional American fare for when you're in a "Happy Days" kind of mood. It's a real 1950's-themed restaurant worth visiting. Find them at 3165 Broad St. Tuck into cocktails such as a punch bowl cocktail and plenty to nosh on at Highwater at 1127 Broad St. While there, check out the bar's classic rock theme and catch a live show.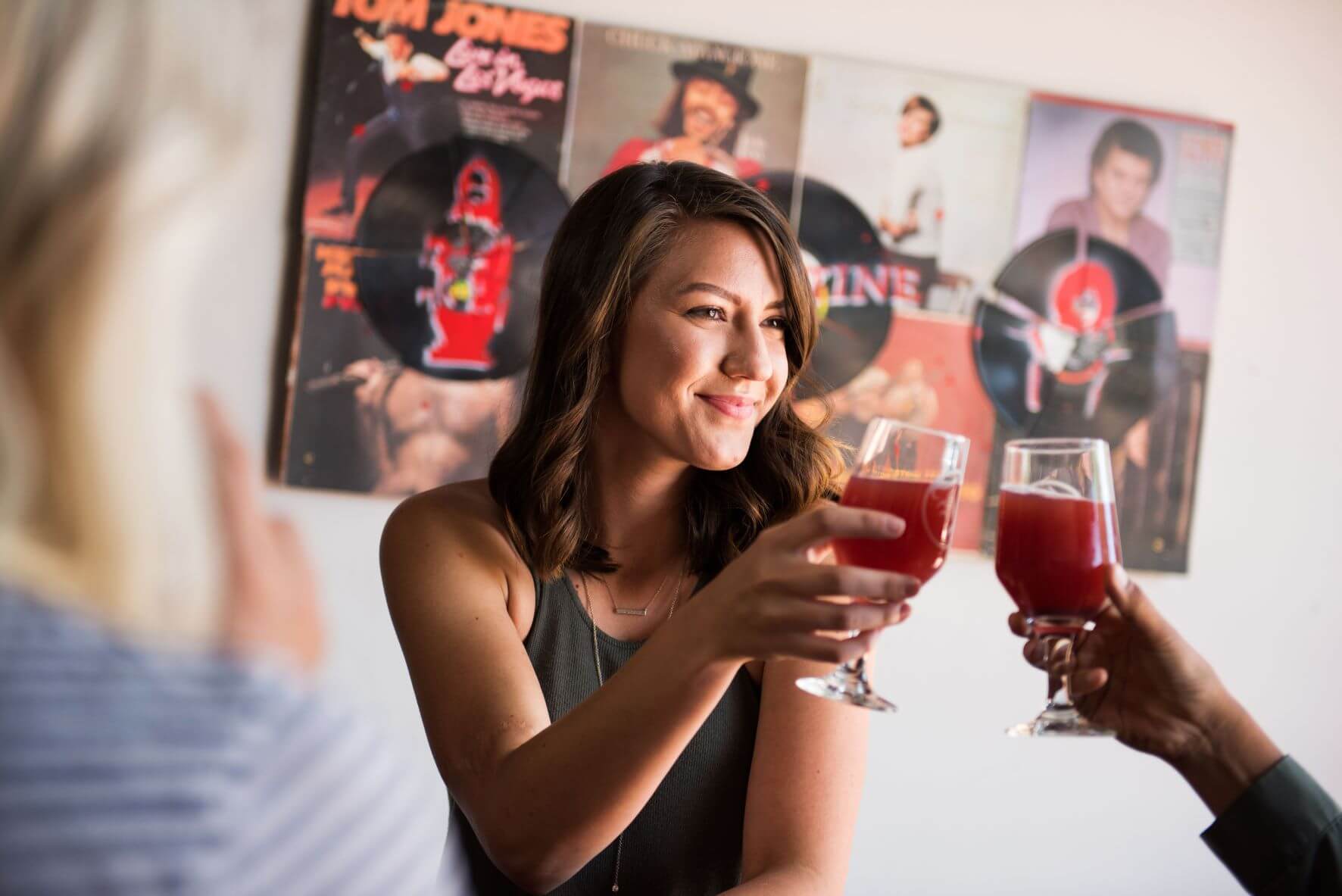 For a real throwback meal, check out Gold Rush Steak House at the Madonna Inn at 100 Madonna Road. There, you'll find classic American fare, including aged steaks, baked goods, pasta, fresh seafood and much more.
Once you've finished off your meal, head over to the Sunset Drive-In at 255 Elks Lane, where classic and contemporary films are screened nightly after dark. Relax in your car as the sun sets and experience movie-going as it was meant to be experienced: with the ones you love the most sitting by your side.
On your next trip to San Luis Obispo, don't forget to use the hashtag #ShareSLO to show us how you spent your time in our favorite city on earth!