San Luis Obispo is widely recognized for its green rolling hills and renowned wine country. Fortunately, wine season is upon us and social distancing does not have to impact your Wine Wednesday. Your favorite local wineries in San Luis Obispo are now offering curbside pick-up, and in some cases, free delivery.
Who doesn't love a good Wine Wednesday? Support your favorite local winery today.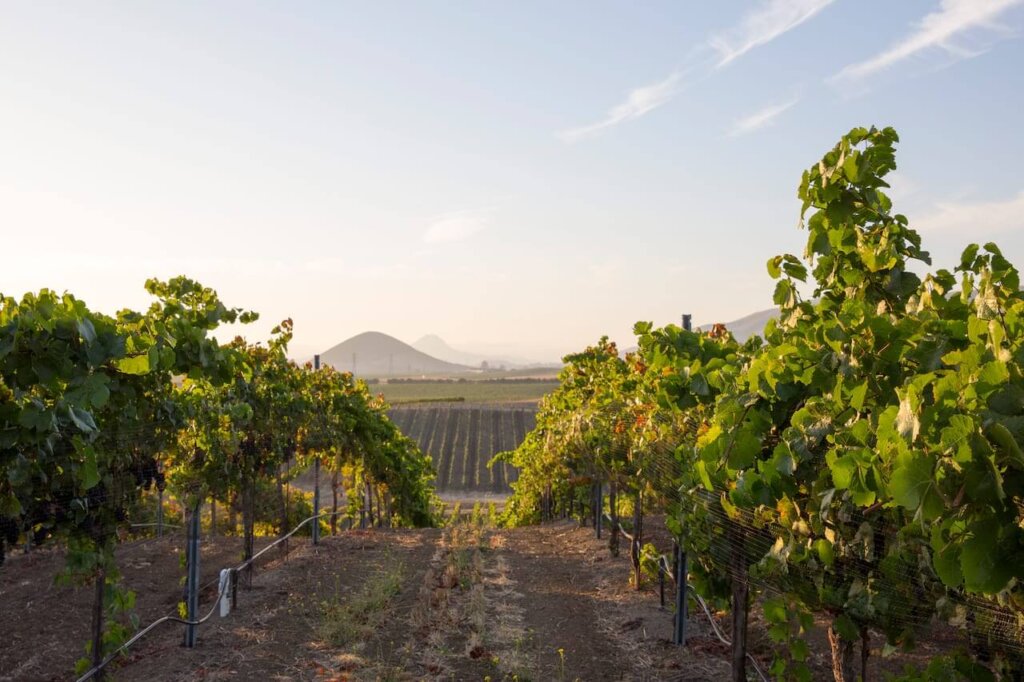 Biddle Ranch Vineyard
2050 Biddle Ranch Road, San Luis Obispo
(805) 543-2399 | biddleranch.com
Priding themselves on their small-batch wines, Biddle Ranch Vineyard is a local favorite that is now offering online ordering and curbside pick-up. And, if you're really looking to step up your next wine tasting experience, consider booking a private virtual tasting.
Croma Vera

3592 Broad Street #106, San Luis Obispo
(805) 946-1685 | cromavera.com
Croma Vera's is located on the edge of downtown, making this location an easy option to grab a few bottles of wine while out grabbing groceries. Online orders are available as well as appointment-based curbside pick-up and delivery.
Edna Valley Vineyard

2585 Biddle Ranch Road, San Luis Obispo
(805) 544-5855 | ednavalleyvineyard.com
For over 30 years, Edna Valley Vineyard has reflected the character of SLO through their wines. While they are currently offering online ordering and curbside pick-up, be sure to also tune into their weekly Wednesday Wine Down virtual event to talk all things wine.
Tolosa

4910 Edna Road, San Luis Obispo
(805) 782-0500 | tolosawinery.com
Staying engaged with the community is one of the easiest ways to make the best of social distancing and Tolosa is helping you do just that. While Tolosa is offering online ordering and "no-touch" pick up, they are also hosting WOGA Wednesdays with The Yoga Standard. In addition, they are offering other virtual experiences including Tasting Tuesdays and Technology Thursdays.
Wolff Vineyards

6238 Orcutt Road, San Luis Obispo
(805) 781-0448 | wolffvineyards.com
Celebrating their 20th anniversary, Wolff Vineyards is a hidden gem of the Edna Valley. They are offering online orders and curbside pick-up and we highly suggest you take the scenic route on the road that winds through their winery to soak up the view.
Malene

7767 Orcutt Road, San Luis Obispo
(805) 235-3338 | malenewines.com
Known for their rosé, Malene is a newer winery that has taken the industry by storm. You might recognize them for their Airstream tasting room, but their Rosé really takes the cake! Order online or pick up today.
Other SLO Coast Wine Options
Be sure to check winery website for ordering, pick-up and delivery options.
Chamisal Vineyards
7525 Orcutt Road, San Luis Obispo
(805) 541-9463 | chamisalvineyards.com
Autry Cellars
5450 Edna Road, San Luis Obispo
(805) 546-8669 | autrycellars.com
Baileyana, Tangent & True Myth
5828 Orcutt Road, San Luis Obispo
(805) 597-8200 | baileyana.com
Claiborne & Churchill Winery
2649 Carpenter Canyon Road, San Luis Obispo
(805) 544-4066 | claibornechurchill.com
El Lugar Wines
710 Fiero Lane #23, San Luis Obispo
(805) 801-0119 | ellugarwines.com
Ragtag Wine Co.
695 Clarion Court, San Luis Obispo
(805) 459-9143 | raytagwineco.com
Saucelito Canyon
3080 Biddle Ranch Road, San Luis Obispo
(805) 543-2111| saucelitocanyon.com
Stephen Ross Cellars
178 Suburban Road, San Luis Obispo
(805) 594-1318 | stephenrosswine.com
There's no need to whine! We have got your back with all your wine needs. Take quarantine one sip at a time. Be sure to check out SLO Coast Wine Collective for more