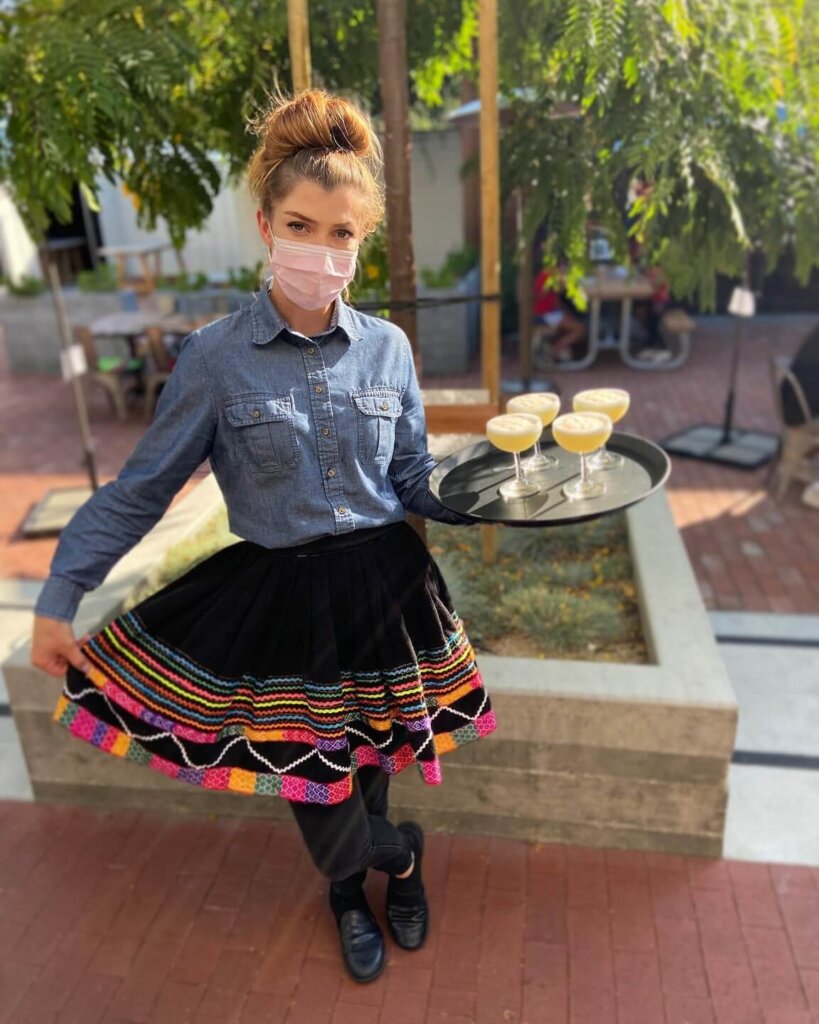 When you think of the holidays, what comes to mind first? Festive lights twinkling all around? The joy on the faces of kiddos as they unwrap presents? Or maybe it's relaxing by a fire with a hot toddy. Ah, now, that's more like it. 
As we welcome the season of joy, we're all about the cocktails and other drinks that make this time of year so special. From a special coffee concoction to start your morning to hot rum drinks, brandies and heavier beers like porters and stouts to cap off your day, we'll take you through the top holiday drinks to experience in SLO before we say goodbye to 2021. 
SLO Cocktails
Start your night off right with a hand crafted creation at Granada Hotel & Bistro, where you can sip on a Sherry Cobbler, which combines the sweetness of Pedro Ximenez sherry wine and sugar with the bracing bitterness of citrus juice. It'll remind you of times spent around the dinner table with family and friends enjoying a hearty meal and an even heartier desert. Or, opt for the Negroni, a year-round classic. Its use of equal parts Campari, gin and sweet vermouth with an orange twist is heavy enough to evoke thoughts of cooler days without filling you up.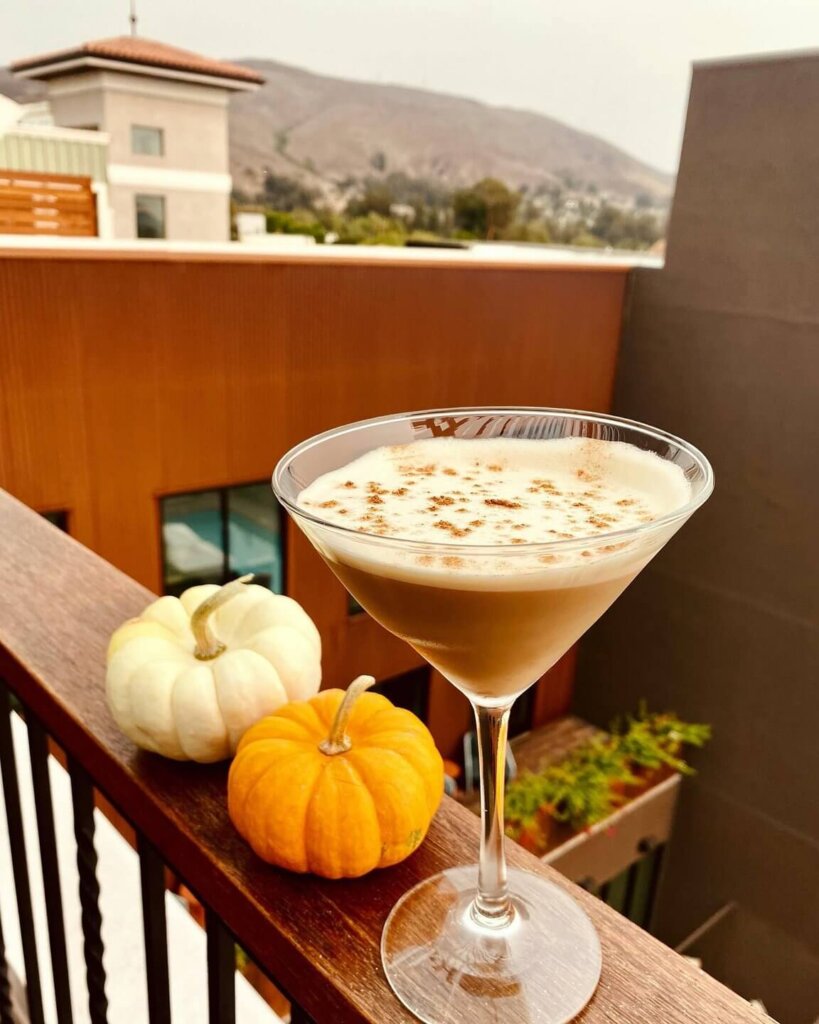 Who says pumpkin is just for Halloween? Truth is, pumpkin spice rules in fall and winter, thanks to its inclusion of cinnamon, nutmeg, allspice and cloves. The High Bar at Hotel San Luis Obispo really gets into the spirit of the season by offering up two pumpkin-based drink specials — the Pumpkin Spice Martini that finds its base in Tito's Vodka and the "I'll Take Mine Spiked!" which combines reposado tequila with pumpkin spice syrup. Both drinks add a healthy splash of Bailey's for the full seasonal effect. 
Let's not leave out bourbon, that versatile American whiskey that can transform itself from a summer sipper to wintry blast in no time flat. At Sidecar Cocktail Co., ask the barkeep for a Southpaw, which takes bourbon and vanilla and muddles it with a couple of homemade bitters and is served up in a cedar-smoked glass. If you sip this and don't recall chilly nights by the campfire, you might need to try a second one to remind you. 
SLO Beers
With so many varieties of beer to choose from, why not check out something a bit on the dark side this winter? Central Coast Brewing has some incredibly interesting brews, including the toasted coconut-based Coconut Schwarz Black Lager, the Imperial Pastry Stout, Peanut Butter Breakdown Stout and a handful of other heavier pours. 
Over at Libertine Brewing Company, sip on the double-barrel aged raisin stout known as "Heard it Through the Grapevine" or get that caffeine fix with a glass of Coffeetine, a golden ale aged over coffee beans. There's also the Autumn Harvest, a hefty oatmeal raisin stout that will fill you up and warm your belly all at once. 
SLO Brew Rock features a Rocktoberfest marzen, a blood orange michelada and the ever-popular Holidaze IPA, the latter of which clocks in at 7.0 percent ABV and packs a real wallop.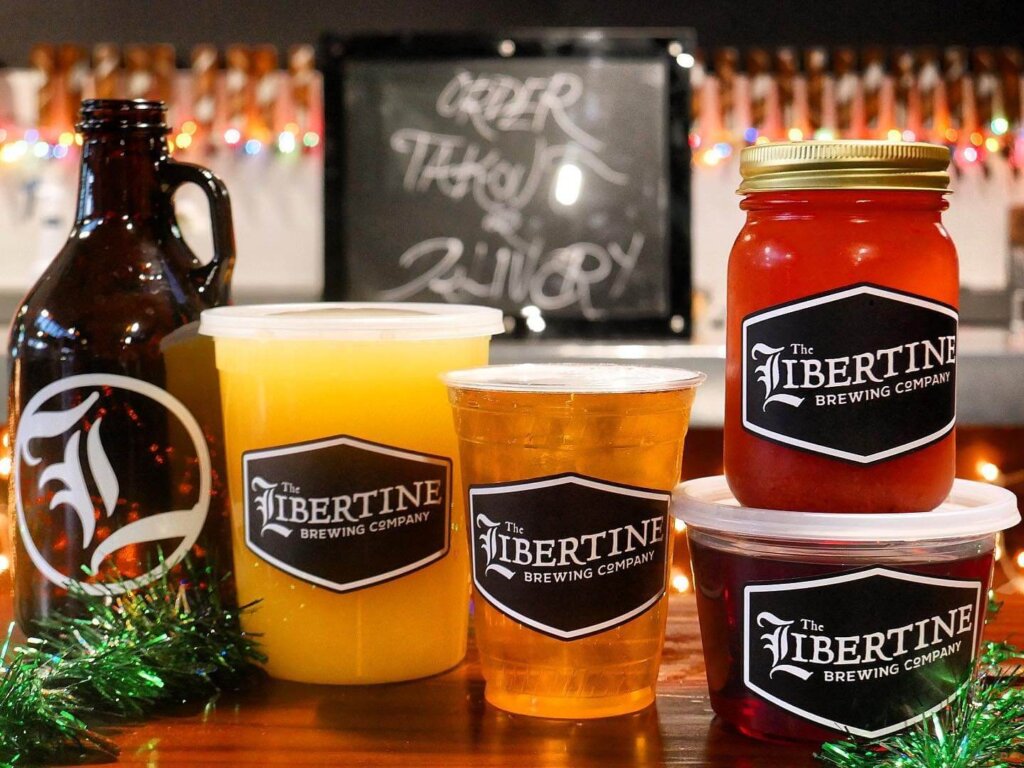 SLO Coffee Drinks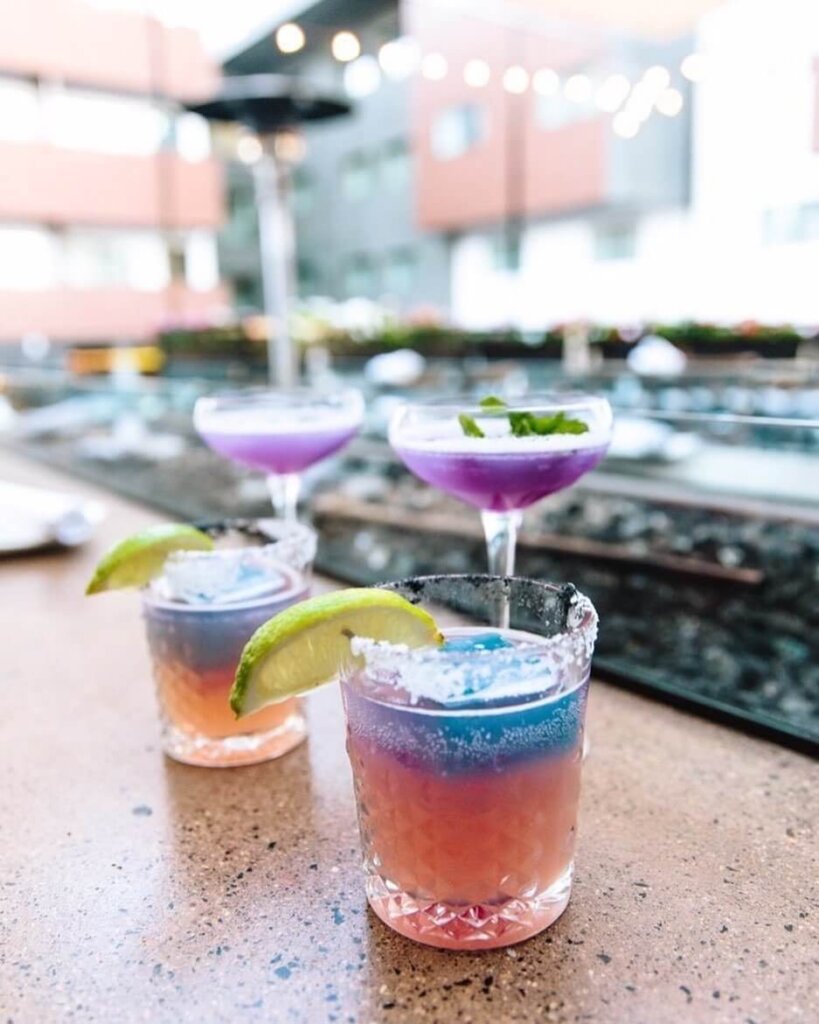 Looking to start your day off with a warm kick of caffeine, then end it with a delicious cocktail? Kreuzberg California ticks both boxes with the morning-to-night service of coffee drinks as well as cocktails. 
If you like a little splash of something something in your coffee, you may want to make a beeline to the 1865 Craft House & Kitchen, a place that knows how to craft a drink with a real kick. Exhibit A: the "Up All Night" cocktail, featuring medium roast espresso, Absolut vanilla vodka, Bailey's and Kahlua. Don't say we didn't warn you. 
You can't skip over the Flatliner cocktail at Giuseppe's Cucina Rustica. Late night crowds flock here for this espresso martini that hits all the right seasonal taste buds. 
Want more SLO drink specials? Hop over to our Happy Hour guide to show you some ideas for your next holiday bar crawl around town. As you sip safely this holiday season, don't forget to tag #ShareSLO on social media. We might feature your image in an upcoming story!