If 2020 was the holiday season where tradition took a break, 2021 is shaping up to be the one where we break our dependence on outsourced goods and turn our attention back to locally produced, sustainable items. If you're in San Luis Obispo for the holidays, you're in the right place to do just that. 
For just a moment, forget about the supply chain issues impacting the world. The fact is, it has always been important to select local goods. Why? Because the bulk of every dollar spent on locally-produced items stays right here in the community, helping support local artisans, businesses, restaurateurs and craftspeople. 
With that in mind, here's a look at some ways to support local this holiday season in SLO. 
Buy Local Bonus is Back!
Back by popular demand, shoppers who spend $100 or more at small, local businesses (dated on or after Nov. 15), are eligible to receive a $25 gift card to another local business! This partnership between the City of SLO and SLO Chamber rewards shopping local, while also putting money directly into the hands of our local business owners. Learn more about how to participate here.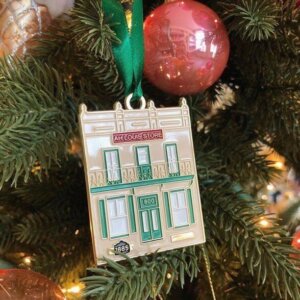 SLOcally Made
More than two dozen local makers and artists come together each year to create unique, locally-produced items for sale during the holidays. Drawing on traditional skills such as leatherworking, pottery, painting, basket weaving, letterpress and other crafts, these artists work to create handcrafter, contemporary and locally created goods. 
The SLOcally Made pop-up shop returns for its fifth year at 881 Higuera St. from 10 a.m. to 7 p.m. daily, Dec. 11-24. Check out the creations from artists such as Amandalee Design, Hide Stitch & Hook, Foxen Canyon Soap Co., Myer Mill and others on SLOcally Made's Instagram page.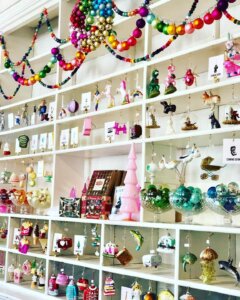 Handcrafted, Hand Selected
The folks over at Mint & Craft's Mercantile shop really know how to pick out items that reflect the culture, heritage and spirit of SLO. The shop, located at 848 Monterey St., features handcrafted and local goods from tea towels to ceramics, provisions and locally-produced sustainable wines and craft beers. Don't miss the eco-friendly gift section. Mint & Craft is open from 8:30 a.m. to 4 p.m. daily. Details here. 
But wait, SLO has not one, but two mercantile shops! The other, Cattaneo Brothers' The Mercantile, is located at 950 Chorro Street and carries locally produced clothing, jewelry, handbags, children's' items and lots more. Check them out. 
Toys, Toys, More Toys!
Founded in 1987 by long-time SLO resident Lesa Smith, Whiz Kids is not your average toy store. With a focus on creativity and learning, her store has grown to carry "out-of-this-world" products that inspire children to dig deeper into their surroundings. With decidedly analogue items such as board games and puzzles for sale, Whiz Kids is a throwback to a time when kids were allowed unstructured play time and weren't distracted by electronics. Stop by Whiz Kids at 3979 S Higuera S. near the Food 4 Less. 
Toy lovers will also find much to love at Tom's Toys, located at 682 Higuera St. Short on time? Tom's always offers free gift wrapping on purchases!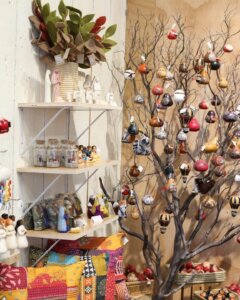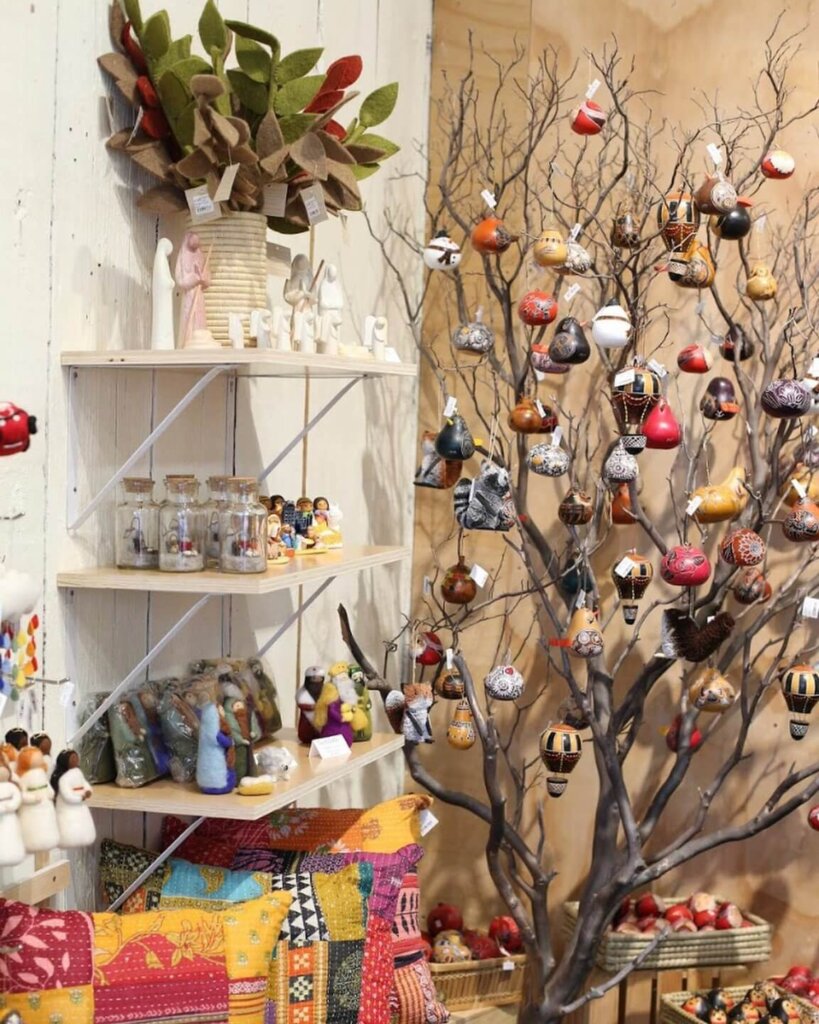 Gently Loved Items
The ultimate way to shop sustainably is to find something that has already been enjoyed (gently) by someone else. Whether it's upcycled gifts or just well-kept items that still have lots of life left in them, you can find it all in SLO. For clothing and household items, check out Change of a Dress, Finders Keepers, Fred and Betty's or Mission Thrift. The vintage music lover in your life will no doubt be stoked to receive something from Boo Boo Records, a Central Coast staple since the early 1970s. Part store, part shrine to rock 'n roll days gone by, Boo Boo's has earned mentions in Rolling Stone and Pitchfork as a top independent record shop.  
Everything Else
Stock up on more holiday essentials from these locally-owned SLO shops: 
Learn More about SLO's Sustainability Efforts
Of course, shopping locally is just one way to help make this area more sustainable for generations to come. We're also working together with groups such as ECOSlo to plant more trees around town, go car-free and generally be carbon neutral by the year 2035. Learn more about our efforts here along with details on how you can join the movement.  
For more on shopping in San Luis Obispo, check out everything we have to offer.