San Luis Obispo continues to be the happy place with plenty of wide-open spaces to roam, it has the sunshine that warms your back, the people that are eager to greet you, and the activities to keep you moving. Not only is SLO that friendly and familiar place you venture back to time and time again, it's a place that continues to evolve and provide comfort in knowing that you and your family will be safe and ready for a new adventure when the time is right. Here are a helpful tips and ways to experience SLO now.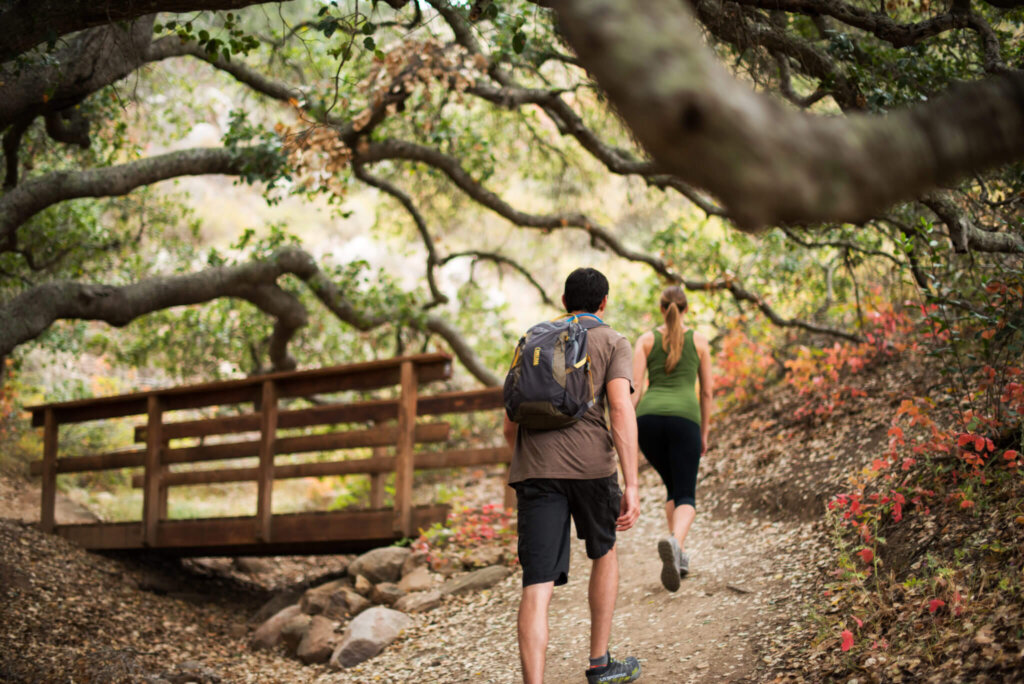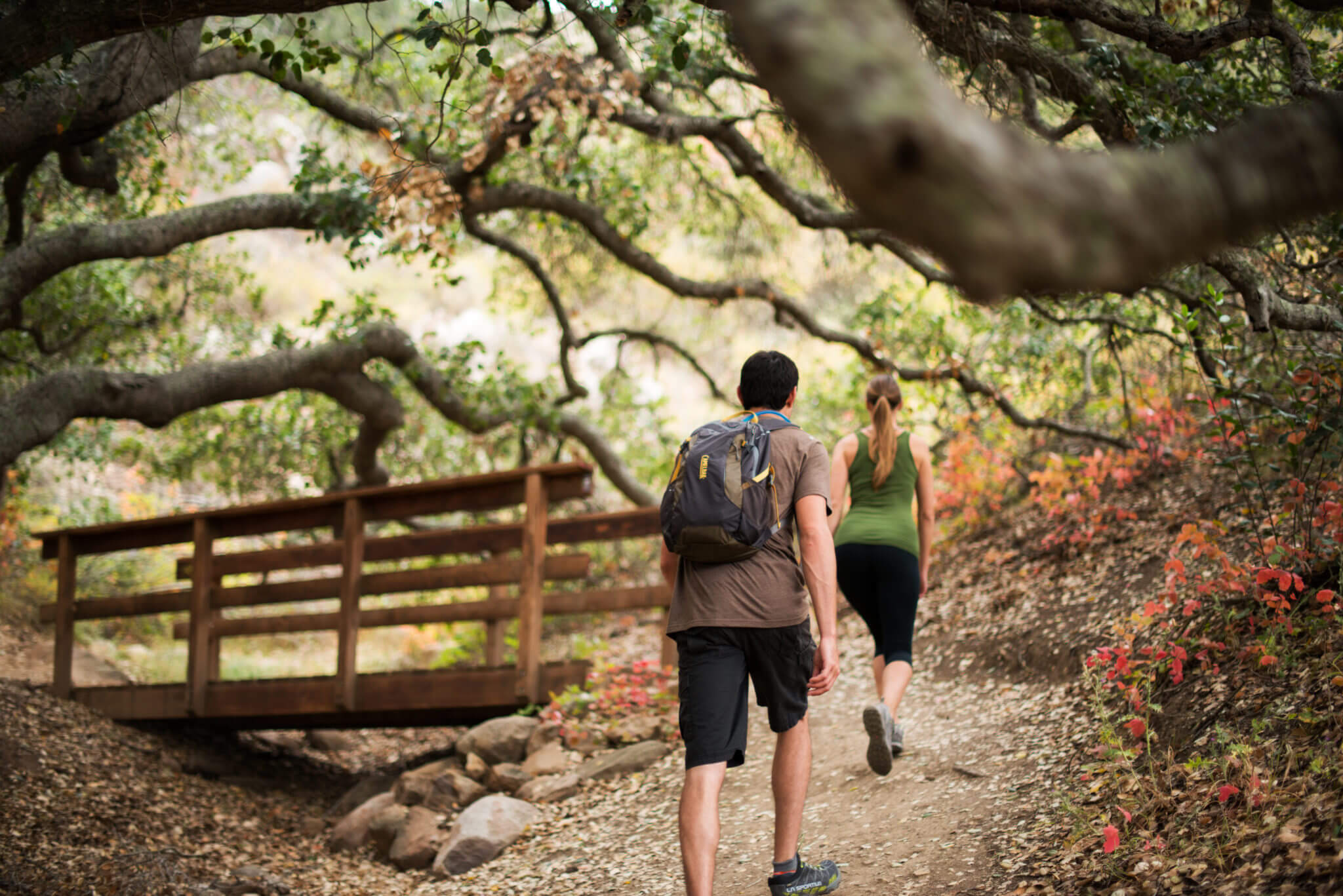 Hike it Out
San Luis Obispo holds the hidden gems of hiking and we are all feeling a huge relief that over 45+ miles of trails are open and easily accessible. The San Luis Obispo City Ranger Services have created and positioned clear signage throughout three popular trails to keep hikers moving one way and to help avoid two-way foot traffic build up. You can cruise for miles at ease, but make sure to still use hiking courtesy and step to the side leaving at least six feet of distance between you and other adventurers.
Open SLO
Dining al fresco at its finest is in the heart of San Luis Obispo. The City has been overjoyed to launch their new pilot program called Open SLO which uses the noteworthy Mission Plaza, Monterey Street and Higuera Street within the downtown to allow our community and visitors to dine, shop, stroll, and enjoy Downtown San Luis Obispo as they normally would while remaining physically distant.
The program also provides hand washing stations at several locations throughout downtown along with outdoor tables and chairs in Mission Plaza which are sanitized frequently. Most restaurants in the downtown area now have individual parklets for outdoor restaurant dining while some businesses like The Ritual have parklets to continue professional barbershop services in the breezy outdoors. This is a great opportunity to grab your favorite meal to go and enjoy the scenery or support local businesses. Check the ShareSLO Instagram page regularly for photos of the new Open SLO parklets and more!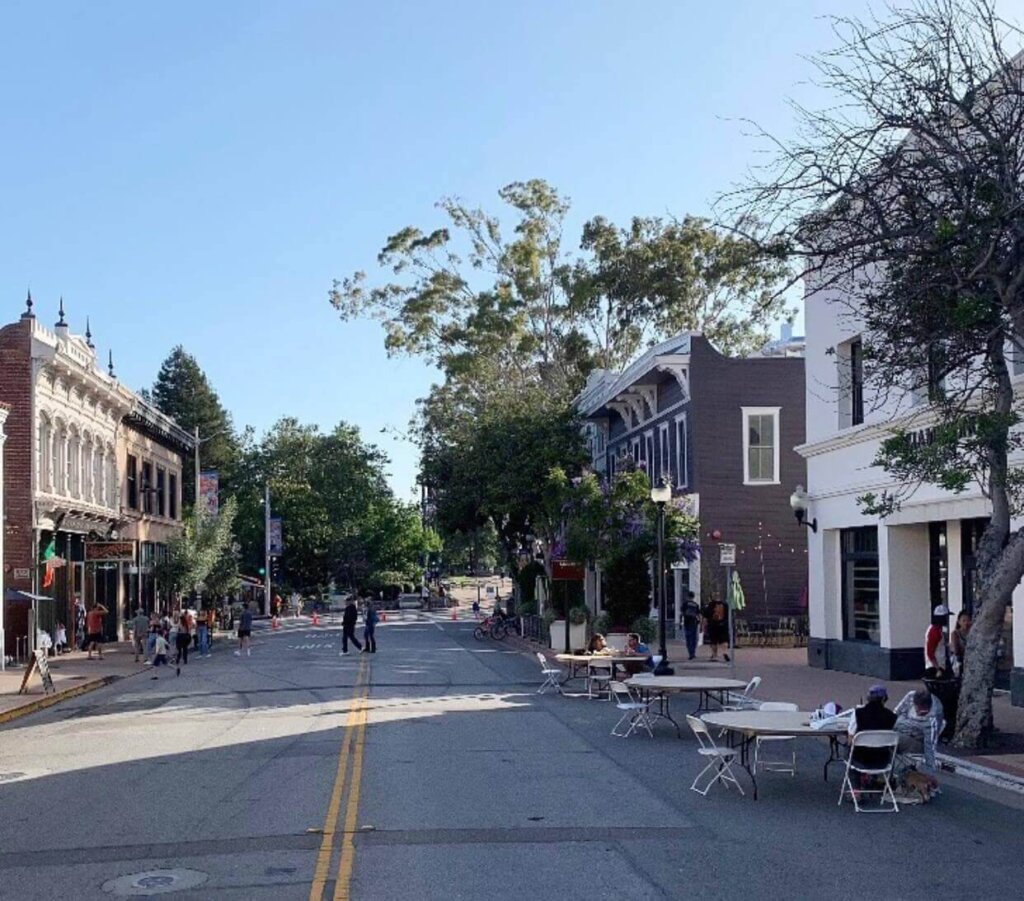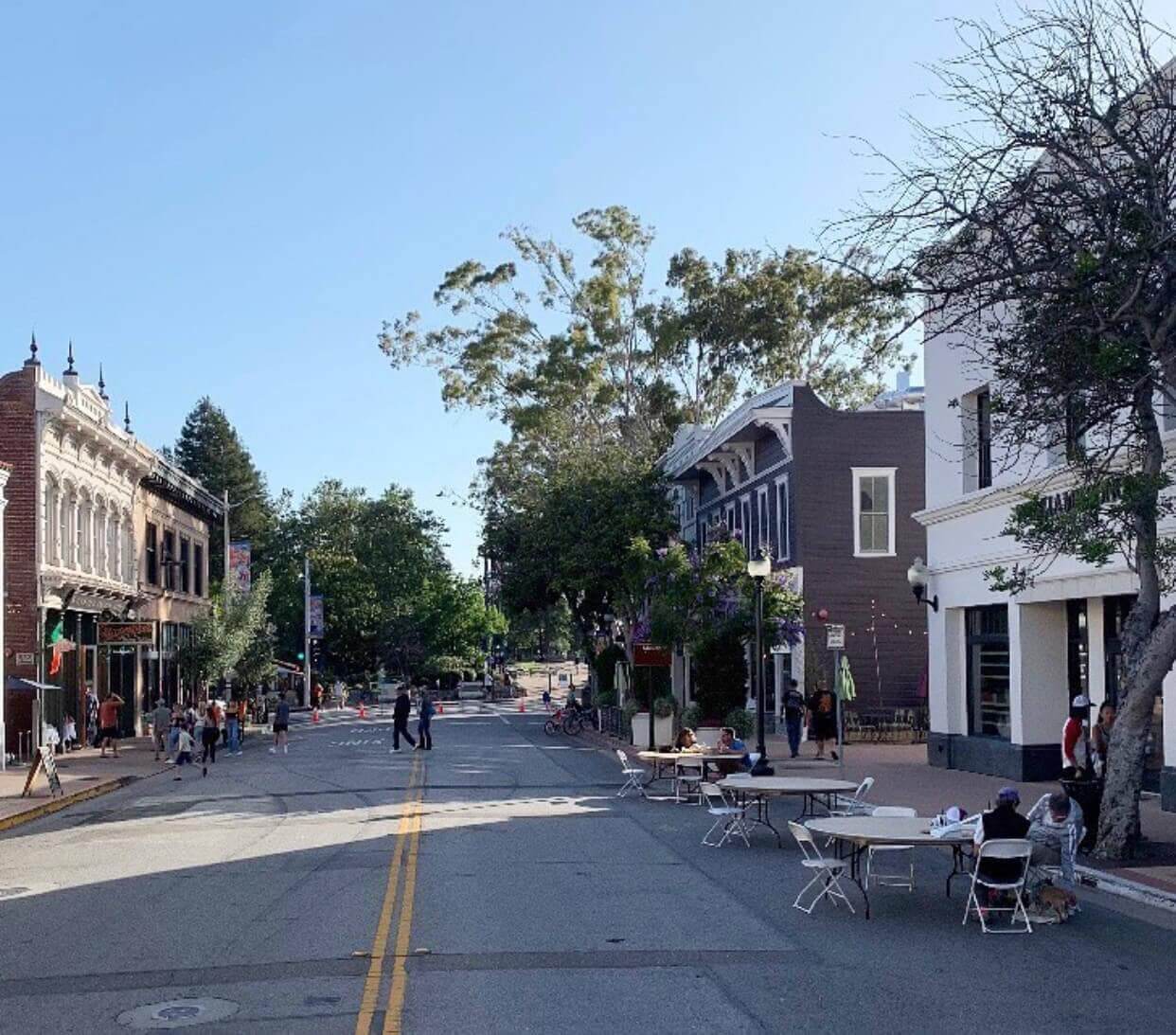 Park it Like it's Free
There has already been enough to stress about this year and parking should not be one. The City of San Luis Obispo has been offering free parking in all downtown parking garages and all 10-hour meter spaces! However, make sure to be mindful of marked time limits, 30-minute and 2-hour metered spots and any residential parking districts which will continue to be enforced. Use this parking guide for more information.
A Taste of SLO
For many, San Luis Obispo's foodie and wine tasting experiences are intricate parts of the SLO lifestyle, and they will continue to be, but there are a few adjustments you want to know. Restaurants and the SLO Coast Wine Region have been making strides to keep this style thriving while increasing cleaning and safety procedures. Most winery tasting rooms have opened and are welcoming guests back, but in smaller groups and by reservation only. It is important to check with the individual winery on their updated times and policies prior to arriving. You will also want to check with the many different eateries in SLO to get the scoop on updated times, potential curbside, or takeout only and other policies put in place to keep you happy and safe.