With perfect weather and ample opportunities to hit the trails, San Luis Obispo is a biker's haven, but don't just take it from us! The PeopleForBikes City Ratings ranked San Luis Obispo number one for biking in the U.S., demonstrating clearly that a cycle ride through SLO is as iconic as taking a photo in Italy holding up the Leaning Tower of Pisa—just way less cheesy. 
Instead of just rolling around town, however, SLO also offers some exquisite trails and escapes to convene with nature on two wheels. There's plenty of pristine outdoor terrain to explore by bike in SLO, and we've listed some of our favorites here!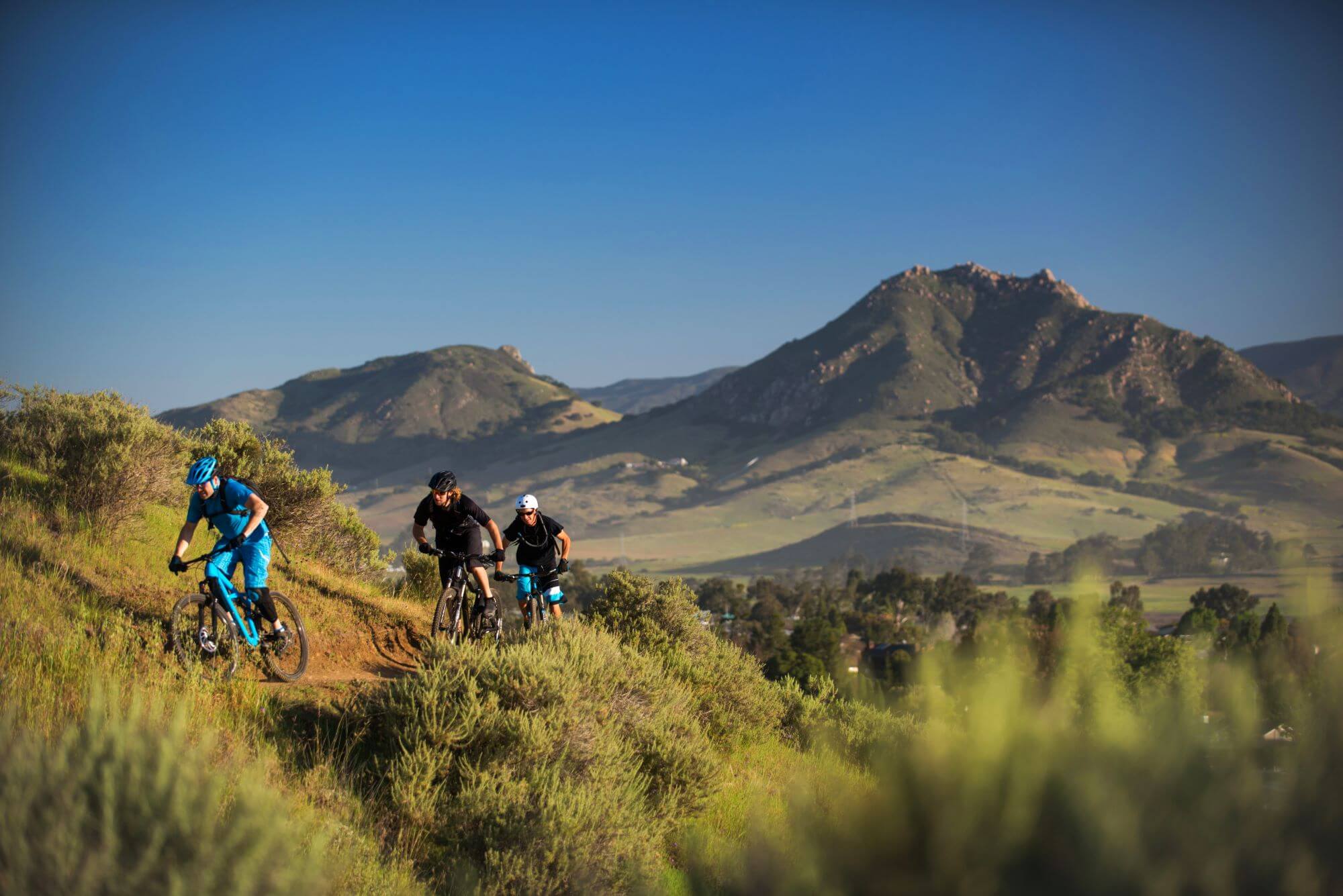 Mountain Biking in SLO for All Levels
Mountain bikers and trail enthusiasts can chase down some thrills in the hills. For something a bit secluded, the Cerro Alto trail offers a relaxing descent after a 1600-foot climb into the hills. It's all a bit offroad, and fans of dirt paths might want to look to Shooters for a fun descent from the Cuesta Pass, where you may or may not spot some lazy cattle grazing nearby! Or soak in the views of downtown SLO biking the Cerro San Luis Natural Reserve.
More leisurely jaunts through Johnson Ranch don't provide the easiest ride, but it's definitely not the hardest! A relaxing loop around the grounds provides natural escapes alongside your daily exercise, set among rolling green hills. The city purchased the ranch in 2001 as part of the Greenbelt Protection Program to preserve it, so you'll learn a bit of history on signs dotting the trails.
Nearby lakes provide flatter, easier rides for those looking to make less of a splash on the trails. Santa Margarita Lake Regional Park is a favorite for its easy — and shady — route by the lake. Lopez Lake Regional Park boasts some 15 miles of biking trails, immersing you in nature where you can spot any of the 150 species of birds flitting overhead. The trails crisscross the park, and you may find yourself taking a break to soak your feet in the pristine lake.
No matter your level, there are biking routes aplenty in SLO. For tips and equipment, check out Art's Cyclery or even Foothill Cyclery for electric bikes! No matter where you cycle, it'll be a safe, physically-distanced experience that will show you the best natural landscapes SLO has to offer.