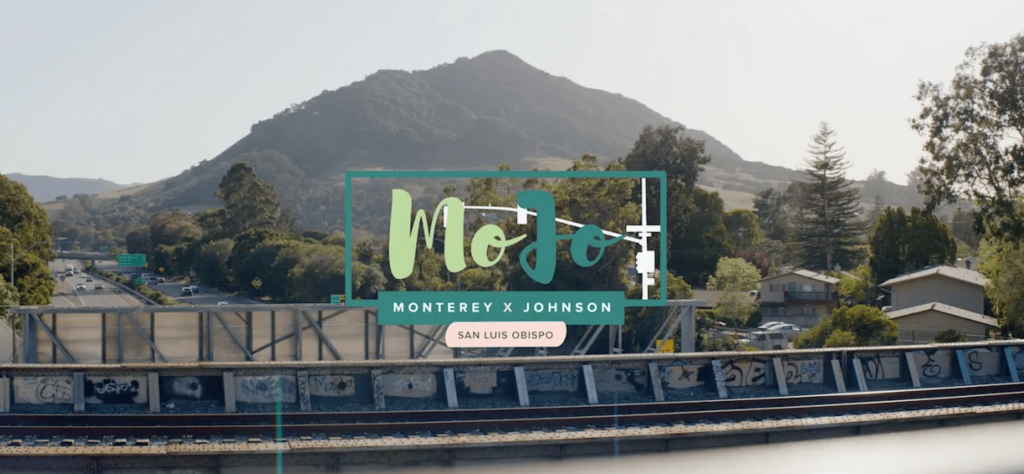 Looking to get your MoJo working? "MoJo", slang for capturing good spirits, is a perfect description for this feel-good SLO neighborhood. Lined with shady ficus trees, and unique architecture, you can spot an old-fashioned operating trolley. At the intersection of Monterey and Johnson Streets, Mojo has a view up toward the mountains and is in walking proximity to Downtown. This vibrant part of town has many food, drink, and lodging options, so we wouldn't be surprised if you already added this neighborhood to your itinerary! Throw on your walking shoes, or pack a few quarters for the Old SLO Trolley, because MoJo is worth the go. 
MoJo is Vibrant
Indulge yourself in a bit of novelty and hop aboard the Old School Trolley on Monterey Street. From art galleries to painted utility boxes to the battle tank outside of the Veteran's Museum, MoJo has something for all eyes and interests.
Fuel your creativity at Art Central, a conveniently located art supply shop and gallery that offers workshops and demonstrations by local artists. Get your hands dirty and throw some clay at Anam Cre Pottery, where they offer classes and monthly memberships.
Support local shops and markets, like the vibrant SLO Oriental Market and uncover new favorites, like soju, boba teas, and unique flavors of Lay's potato chips. Cambria Bicycle Outfitters is a locally owned bike shop a few doors down, where they carry top brands at great prices for all types of cyclists.
MoJo is Dining and Drinks
MoJo is all about the good vibes, and when we eat well, we fuel the fun. Craving top-notch Mediterranean food from Petra Mediterranean Pizza and Grill? A big bowl of flavorful ramen from Raku Ramen? Or maybe you want world-famous hot dogs from Frank's Famous Hot Dogs? If you find yourself hungry in SLO, you've got lots of fun options in MoJo.
On a sunny morning, MoJo is a welcoming part of town. Grab a custom matcha at Skipper's Brew Coffee House, where there is an abundance of seating options, plus, a one-of-a-kind menu. Sweet Heat latte, anyone? If you are looking for a variety of tasty bakery goods and sourdough bread bowls, then visit Splash Cafe.
Eat well and play games in the mini arcade at Gino's Pizza, or grab a slice of deep-dish Detroit-style pie from Benny's Pizza Palace and Social Club. For farm-fresh dine-in and takeout, SLO Provisions is known for their specialty sandwiches and commitment to local ingredients.
Cheers to great views and the SLO life! Catch a golden hour Happy Hour at 1865 Craft House and Kitchen, or a $5 sampler of five local brews at Central Coast Brewing.
Which place will boost your MoJo?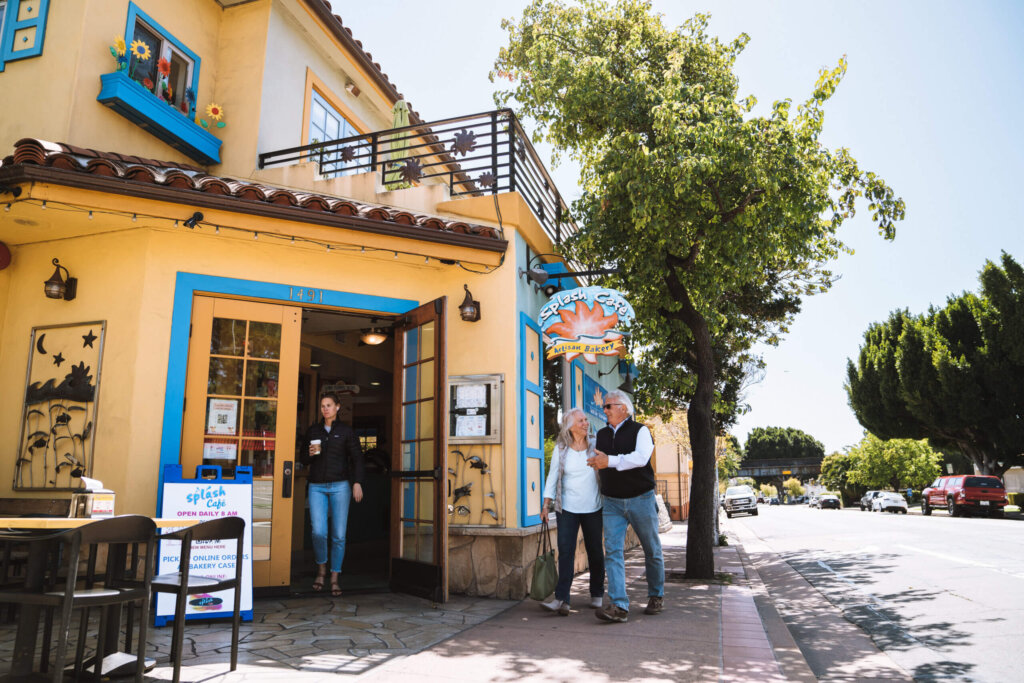 MoJo is Good TimesA San Luis Obispo Neighborhood wouldn't be complete without outdoor recreation. At the edge of MoJo, Santa Rosa Park is truly a one-for-all type of place. There is a skateboard park, barbeque grilling pits, horseshoe games, and basketball hoops.
MoJo is located at the gateway to many amazing mountains and canyons. At the edge of Cuesta Canyon Park and Reservoir Canyon, we recommend checking out local trails for a variety of hikes. For those who dare, there is a challenging hike up Highschool Hill. The views – and burn – are worth the effort.
For those seeking locally-crafted goodies from San Luis Obispo, Apple Farm Marketplace and Cellar is a large purveyor of SLOcal products, including Cal Poly-made cheeses, jams, and merchandise. Located at the north end of MoJo, Apple Farms evokes the rich agricultural vibe of the region, and as the name suggests, it's a great place to stop for a piece of apple pie.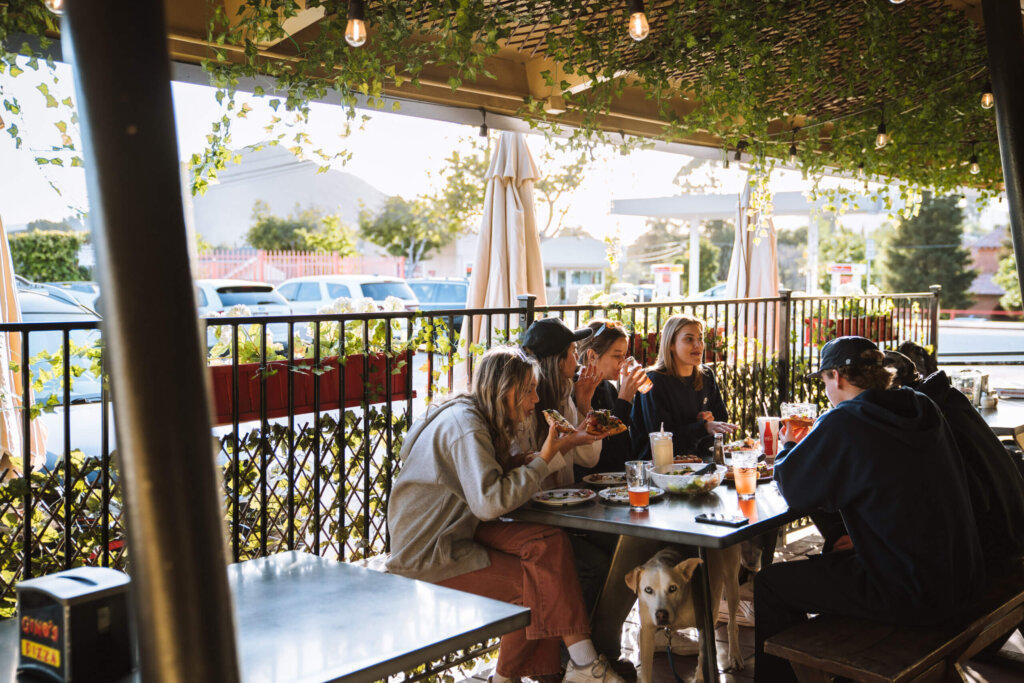 Discover MoJo
Located at Monterey Street and Johnson Avenue, boost your mojo in MoJO and explore its many unique restaurants and businesses, check them out in our MoJo Neighborhood Map.