A central location for commuters and travelers taking the Amtrak Pacific Surfliner and bike trail, the Railroad District is a historic-yet-enterprising part of town. Traveling to San Luis Obispo via railways is a cost-effective, convenient, and novel way of exploring that takes passengers along gorgeous California coastlines. Learn about the history of the area at the SLO Railroad Museum, and experience the culture, flavors and activities that make this neighborhood worth the visit.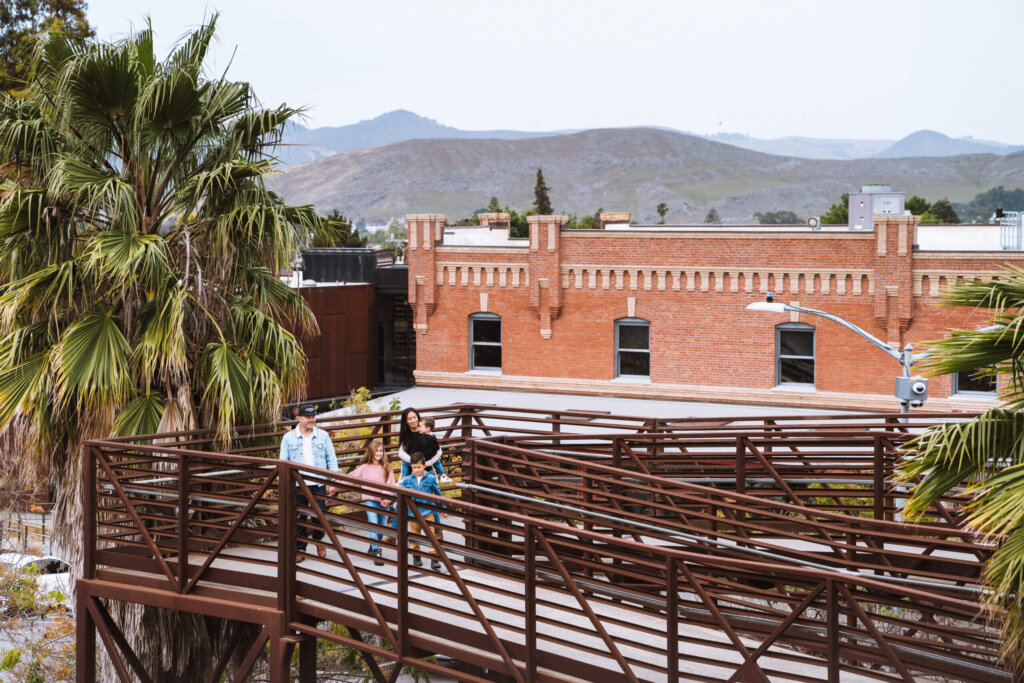 Art, Culture, and Entertainment
At the corner of Railroad Avenue and Osos Street, you can catch a glimpse of SLO history by checking out the Iron Road Pioneers sculpture. This beautiful and historic statue commemorates the work of Chinese immigrants who built the railways throughout the West. This remarkable sculpture is definitely worth a visit.
Ready to experience the novel San Luis Obispo railways once frequented by 1920s Hollywood royalty? All aboard to the Amtrak Depot! The Pacific Surfliner and the Coast Starlight offer train travel for visitors looking to take in the breathtaking views of the California coastline. If you want to stay local, take a stroll through the station to enjoy traditional Spanish Revival architecture and watch the locomotives go by.
When you're ready to learn more about the history of these railroads, the SLO Railroad Museum is just around the corner. This museum is an exciting stop for train lovers of all ages. Here, you'll have the chance to see historical artifacts and scale models up close.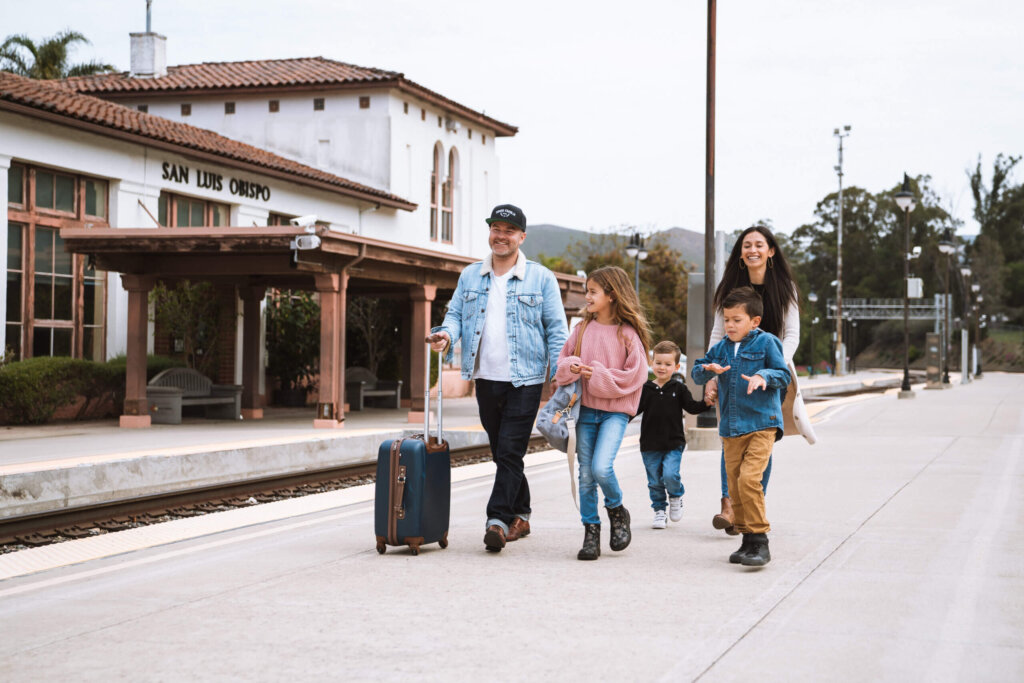 Eat Local
Walking distance from the Iron Road Pioneers sculpture, you'll find the vibrant Cafe Roma. This Italian restaurant, located in the historic Railroad Square of San Luis Obispo, has been open since 1980 and offers great food, genuine hospitality, and a cheerful setting.
Looking to experience a true San Luis Obispo tradition? Follow the tracks to Del Monte Cafe. Open since 1981, Del Monte offers fresh homestyle food for breakfast, lunch, and dinner. The menu includes a diverse selection of American comfort food cooked with locally-sourced ingredients, making it a great place to experience the true flavors of SLO.
For a casual and relaxed dining experience, check out Gus's Grocery. Known for their delicious sandwiches and breakfast burritos, this neighborhood deli has a great local vibe. The legendary subs are made to order with fresh ingredients, assembled by true sandwich lovers themselves.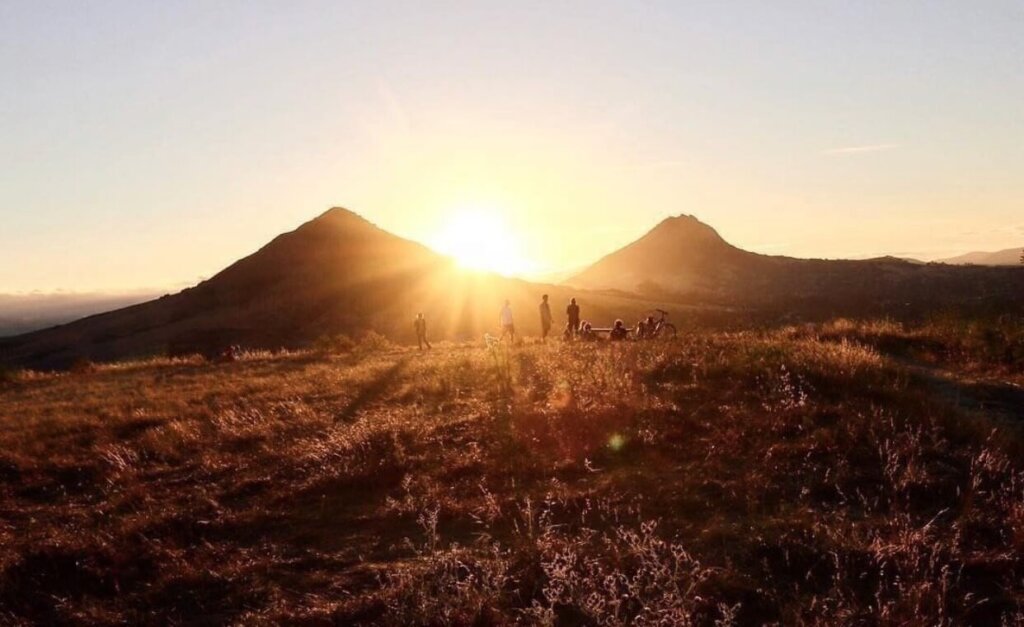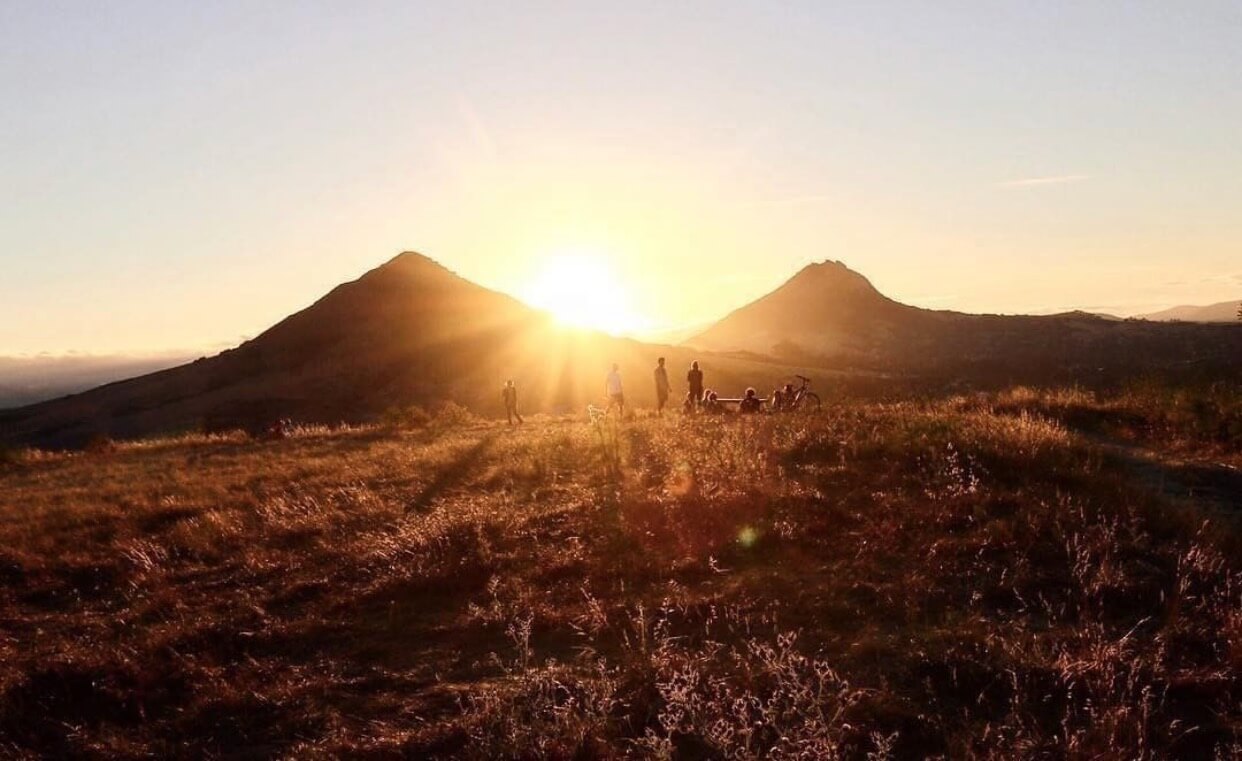 Explore The Outdoors 
Home to scenic pathways for pedestrians and bikers, the Railroad District is a centrally located gateway to a variety of local-approved outdoor adventures.
Sinsheimer Park is a vibrant recreation hub for tree-lined walking trails, sports, and more. Bring the kids to the playground or grab friends and a frisbee for a game of disc golf.
For an easy post-lunch hike and beautiful views of the city, head over to Terrace Hill Open Space. You won't be disappointed checking this short and sweet .8-mile hike off the to-do list.
Planning the perfect SLO picnic? Look no further than Mitchell Park. A short walk from the Railroad District towards Downtown, Mitchell Park has barbecues, picnic tables, and a picturesque gazebo. This grassy park is the perfect backdrop for a day in the sun with family & friends in the heart of San Luis Obispo.
Treat Yourself 
Everyone deserves a little R&R. From beauty salons to wellness centers, the Railroad District offers a selection of local businesses where you can go to indulge in a day of relaxation and self-care. Pro tip: for any brides-to-be, the Railroad District makes for a sweet stop for self-care and wedding dress shopping! Moondance Bridal Boutique has a collection of wedding gowns that have been carefully curated with the romantic, free-spirited, and effortlessly cool bride in mind. Now, on to the pampering…
Beauty Poet is a holistic spa and beauty boutique offering wellness services as well as a wide array of natural skin care, body care and makeup products. Book a massage or facial to awaken your senses and transport yourself into bliss.
Sloco Wellness is another great destination for self care and unwinding. Known for their passion for wellness and sustainability, Sloco takes you to a state of true tranquility while simultaneously working towards a healthier planet.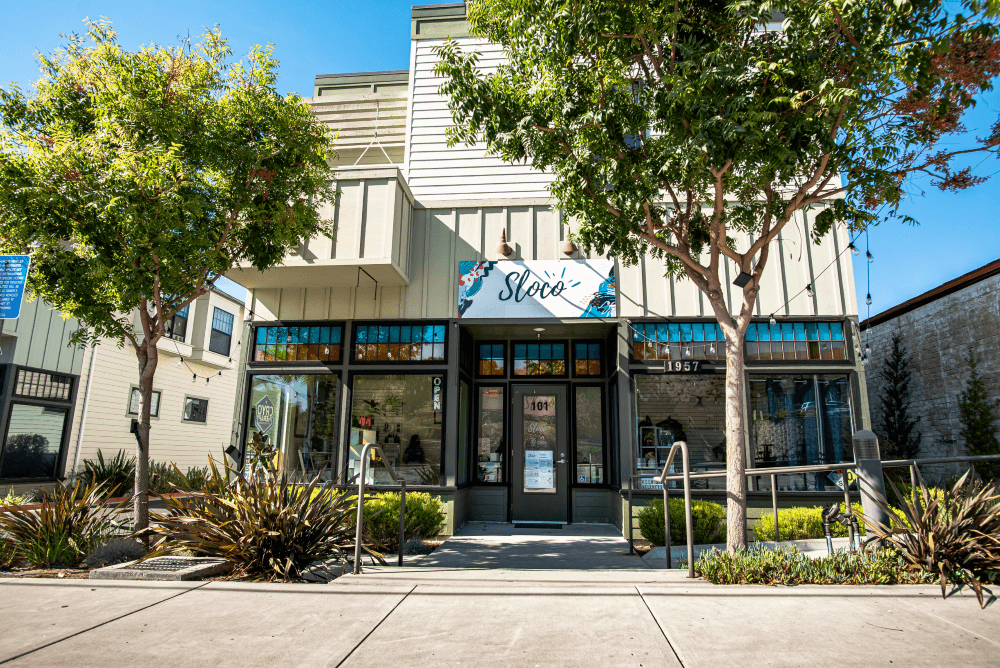 Discover The Railroad District
Located near Downtown at Osos Road and Broad Street, the Railroad District is a historical and enterprising part of town with many locally-owned businesses and restaurants. Check them out in our Railroad District Neighborhood Map.