Here in San Luis Obispo we can't help ourselves but mix a little business with pleasure—seriously! Our unique lifestyle, friendly people and desirable year-round climate that make the Central Coast a perfect destination for work and leisure. That's why it's no surprise that San Luis Obispo, or SLO, happens to be such an optimal place for a bleisure trip! Haven't heard of bleisure? It's a simple idea: Bleisure is an escape where business and leisure combine to create incredible synergies, long-lasting organizational bonds, outside-of-the-box thinking, vast productivity and most importantly—memories that will last a lifetime. So, next time you're in SLO for a work trip be sure to extend that trip so you can enjoy all of this incredible area.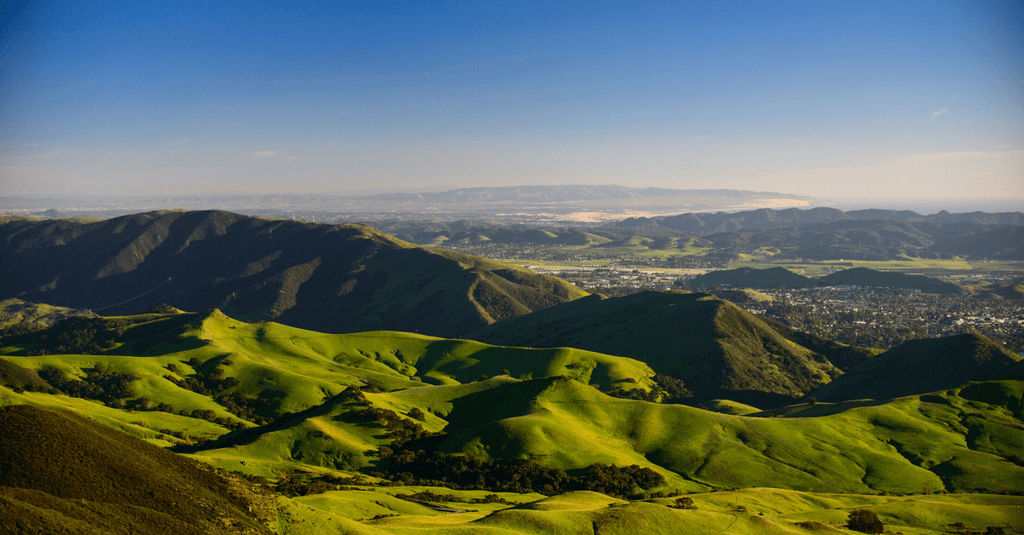 We know that SLO speaks for itself, but we thought we'd list out our top reasons why San Luis Obispo is the optimum destination to book your next business trip, corporate retreat, or just a classic home away from home bleisure trip! Although SLO says it for itself, we thought we'd list out a few of our top attributes that make San Luis Obispo the perfect spot to mix business and pleasure.
Here's why you should make your next belisure trip a #ShareSLO one:
Reason #1
San Luis Obispo boasts incredible accommodations that can comfortably and efficiently accommodate company travel, along with a vast amount of group meeting spaces and venues.  The best part? SLO has continued to grow into a tech and innovation hub in the past decade or so, bringing people from diverse, but like-minded, backgrounds together.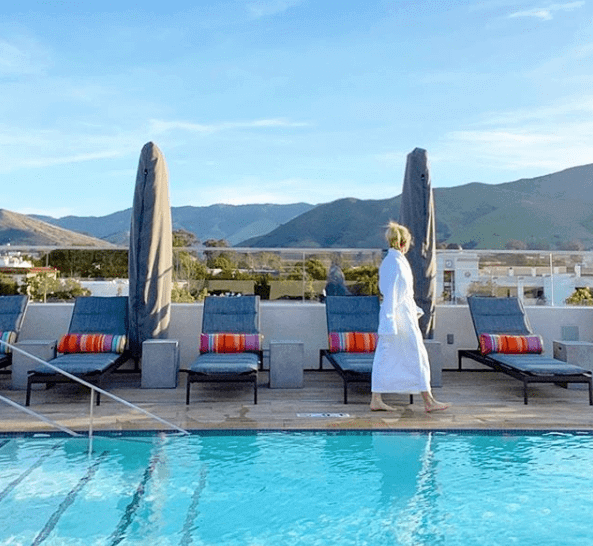 Reason #2
SLO has countless enthralling group activities and attractions guaranteed to inspire the most innovative of thinking. From our Downtown SLO Farmers' Market to our unique and expansive amount of open space, there's no wonder why we've been considered the "happiest town in America" time and time again.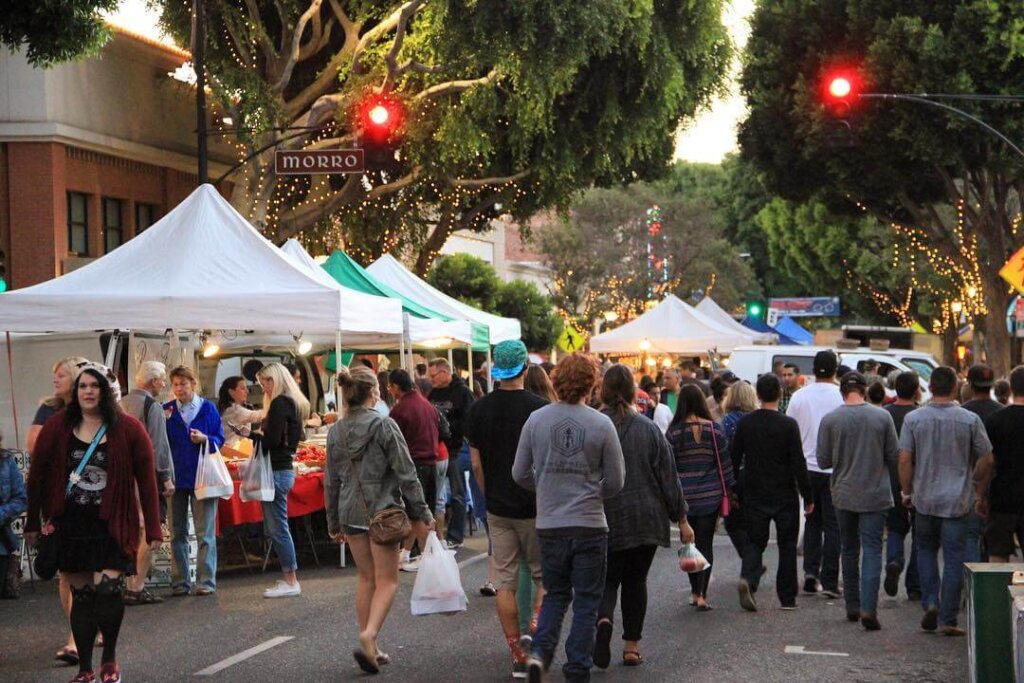 Reason #3
There is always something going on in San Luis Obispo! Between our wide array of live concerts and shows, community events, festivals and gatherings, among our countless other SLO Happenings, we've got something to quench just about every thirst, both literally and metaphorically.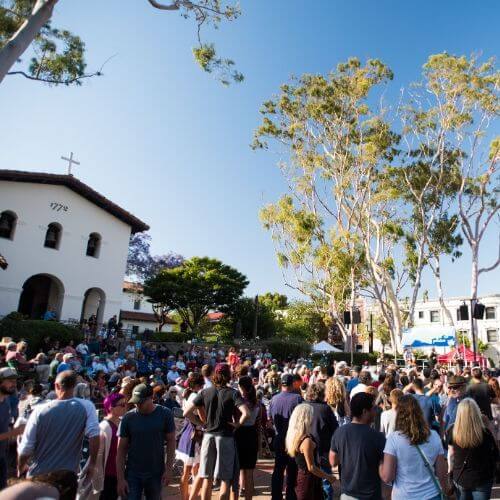 Reason #4
Restaurants, restaurants, restaurants—because everyone has to eat! San Luis Obispo has in just the past few years expanded its culinary scene in ways that were never thought to be possible before. The SLO foodie selection brings unique fusions, local classics, international favorites and other unique selections to the palates of visitors and locals alike—and we're not complaining!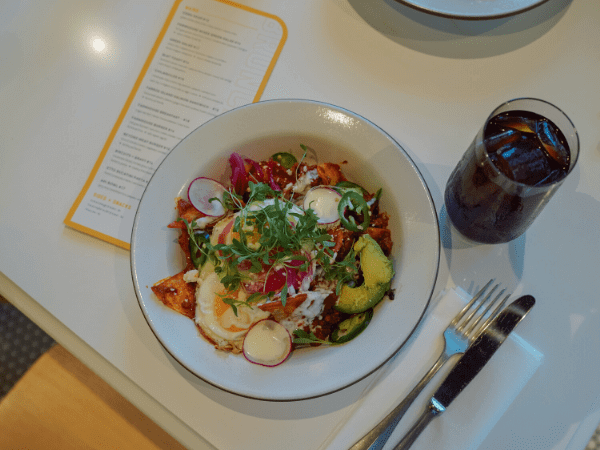 Reason #5
San Luis Obispo is also, well… absolutely and utterly charming! From our quaint Downtown district to our breathtaking wine country, our wide-open spaces, all the way to our expanding craft brewery scene—there's just not a word to describe just how this place will make you feel.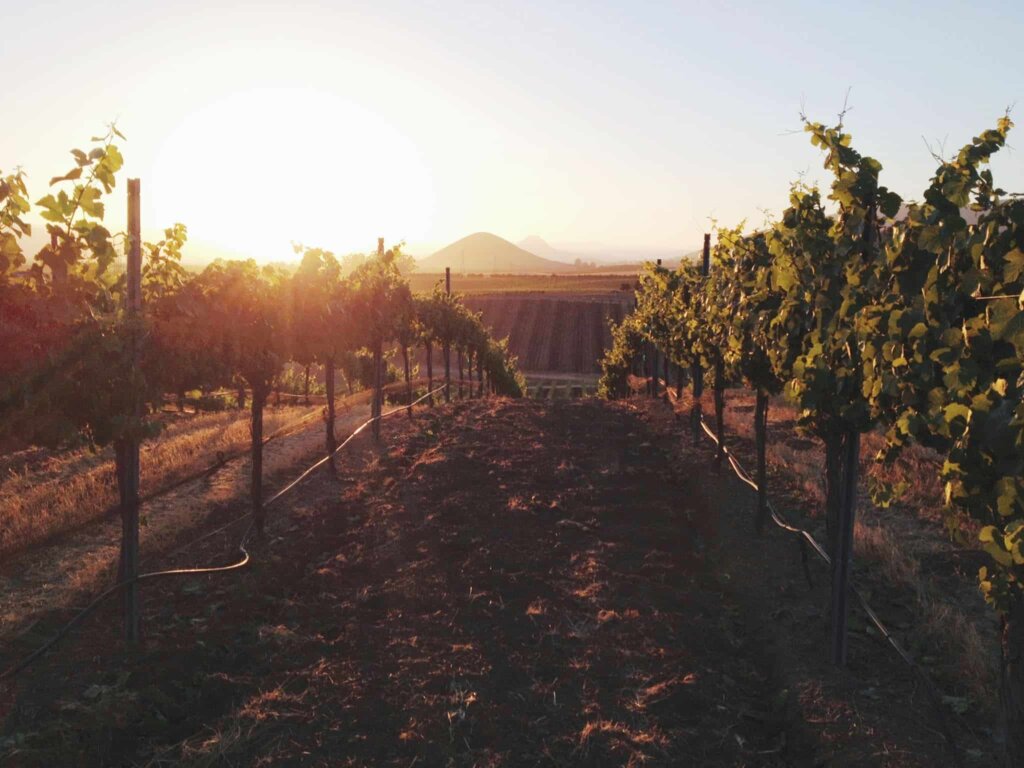 What are you waiting for? Book your stay and plan your bleisure vacation now! We hope to see you in SLO soon.