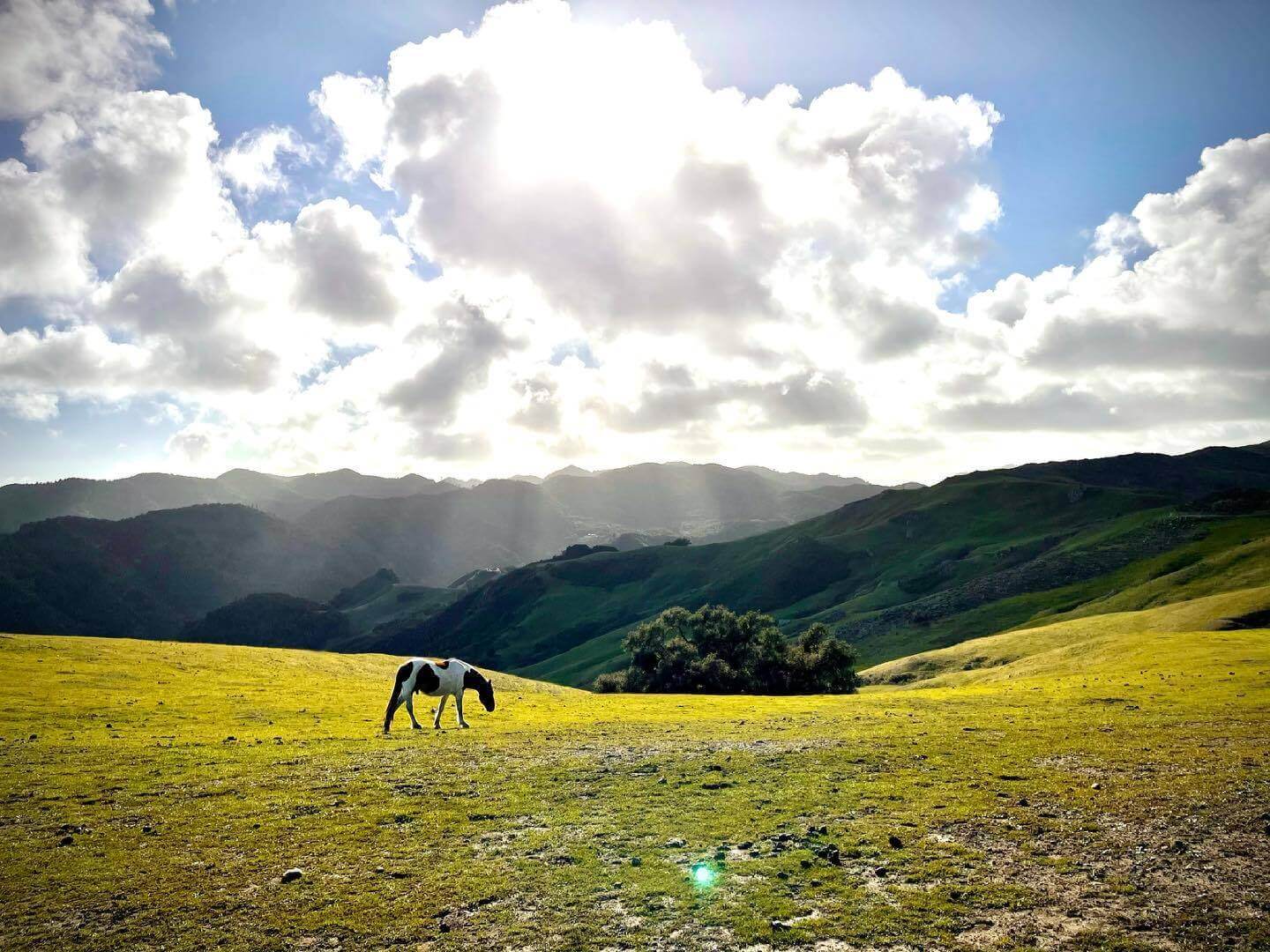 Where to Stop, Sip, and Stay on Your Highway 1 Roadtrip
Chances are you know all about California's Highway 1. The famous strip of road takes drivers up and down the Central Coast with countless landmarks to stop and see. But did you know that it cuts directly through San Luis Obispo roughly halfway between San Francisco and Los Angeles?
Nestled in the emerald green Irish Hills, we aren't kidding when we say it's the perfect spot to break up the drive! You can visit SLO for a pit stop at awesome restaurants, sip on hand crafted brews or world class wines, or stay in close proximity to must-see Highway 1 sites like Hearst Castle or the San Luis Obispo Mission de Tolosa.
Whatever your plans are on the road, you won't want to miss all the awesome things you can do when you take the time to get out of your car and explore. Check out the things to do below to get the most out of SLO while you visit!
Rest Up, Stretch Out, and Explore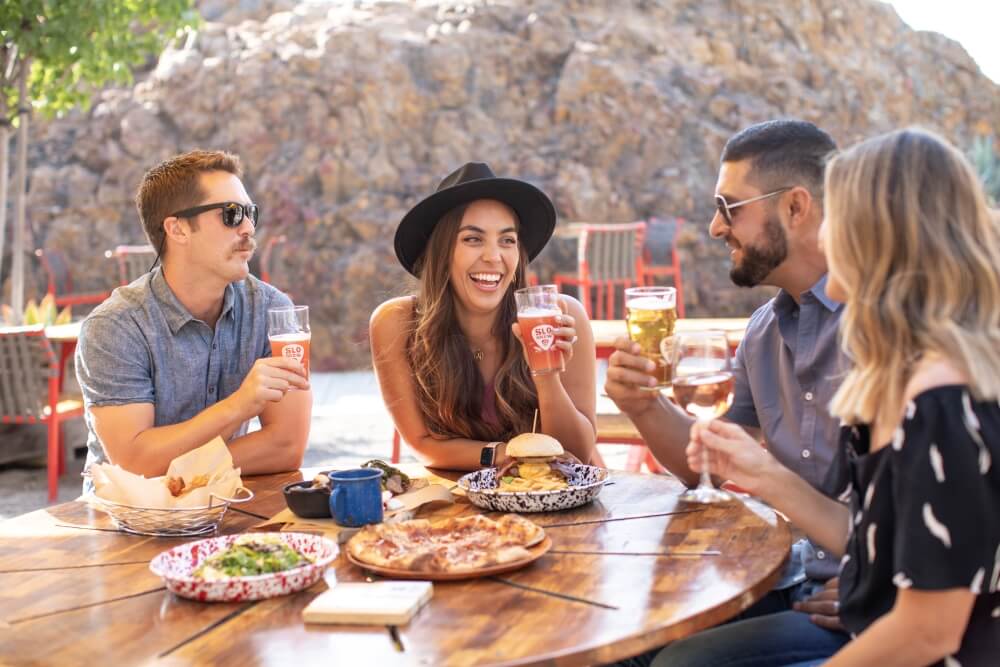 Downtown SLO is your hub to explore the city and nearby places like Paso Robles, San Simeon and Pismo Beach without being in a rush. You can also stay close by and walk to easy and local favorite hikes like Cerro San Luis Obispo Trail or Terrace Hill for majestic viewpoints of the city.
If you're only making San Luis Obispo one leg on your Highway 1 journey for the day, you can rest up and get some food at restaurants and bars like SLO Brew, Woodstock's Pizza SLO, Old SLO BBQ, or Kin Coffee Bar.
Explore All Our Open Space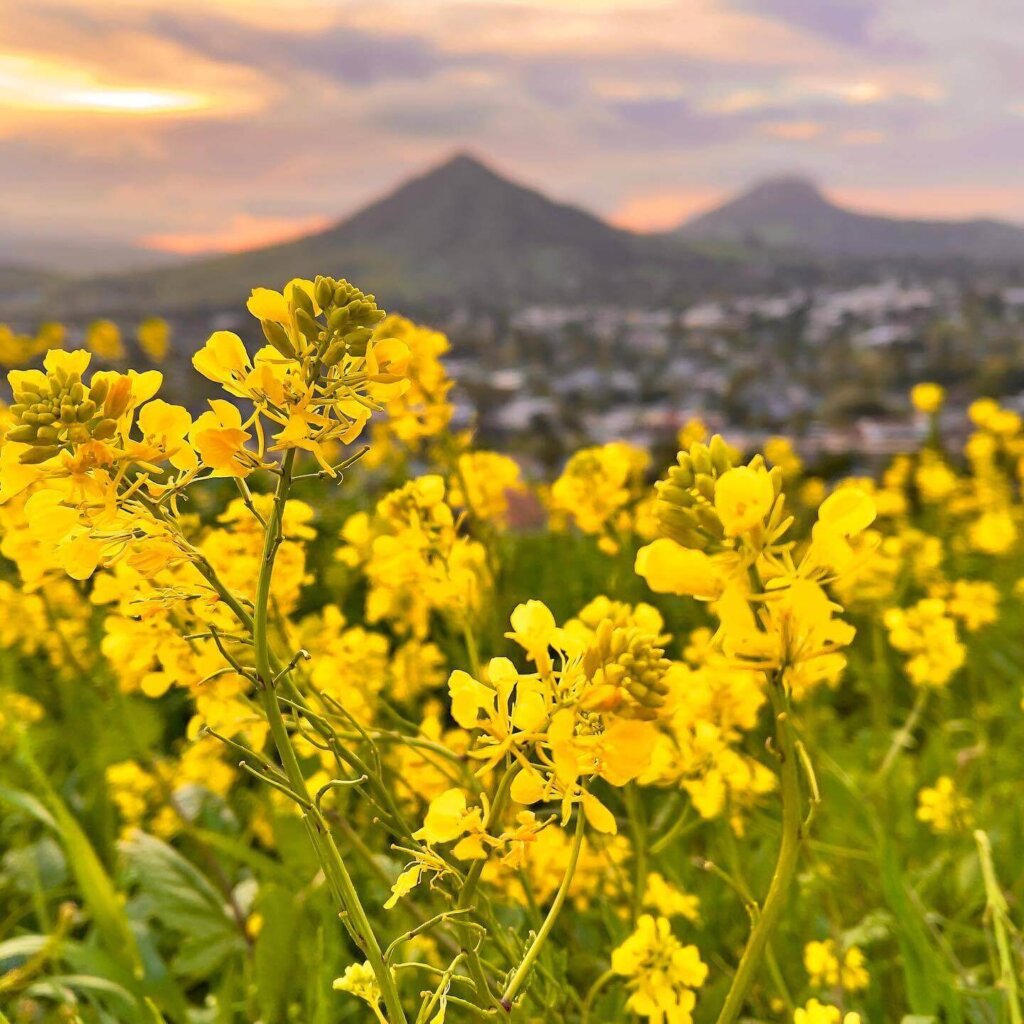 There are a number of open spaces scattered around San Luis Obispo that the city's Office of Sustainability has dedicated to conservation and recreation. Miossi Open Space is the newest and just north of downtown.
Laguna Lake Park Open Space is just off the 101 south of downtown, and also has a golf course and off-leash dog park if you've got your canine companion with you!
Johnson Ranch Open Space is even more south of the city on the way to Pismo Beach. It's known for its many grassy knolls and trailside wildflowers that bloom in the spring.
Ferrini Ranch Open Space is just off the 1 across from CalPoly. If you're coming into town from the north, it's a wonderful place to get panoramic views of the city before you pass through!
There are all sorts of other open spaces and parks, each with their own unique views of SLO you can check out in our 15 iconic views in SLO blog.
Trade Your Car for a Bike or Some Hooves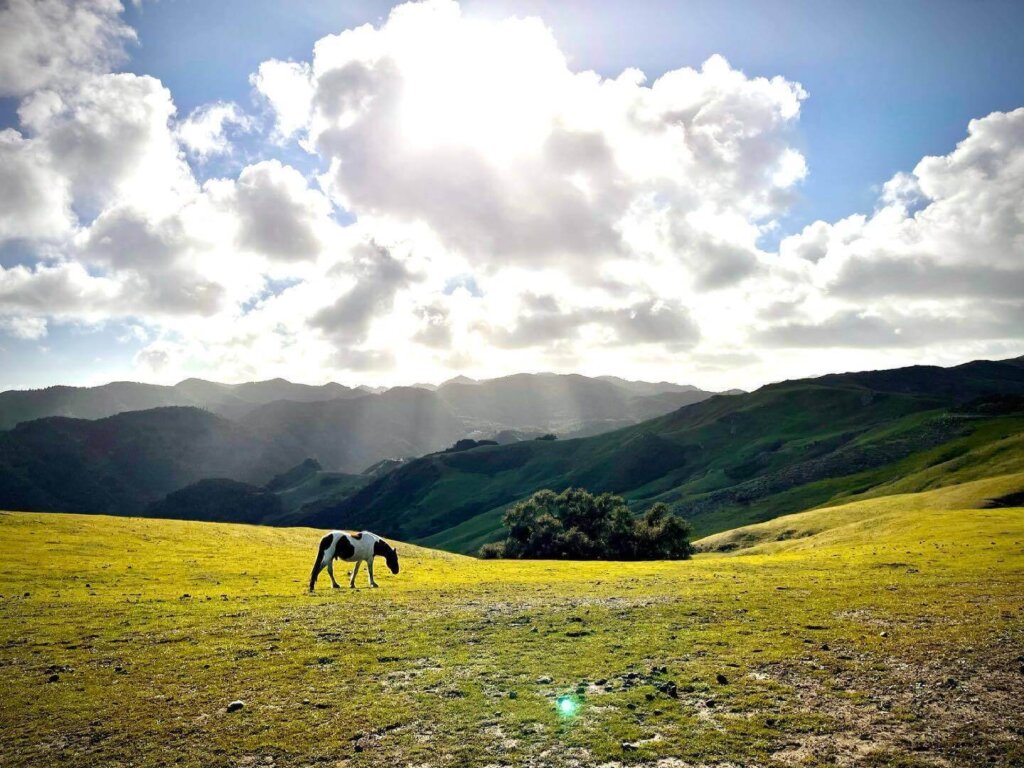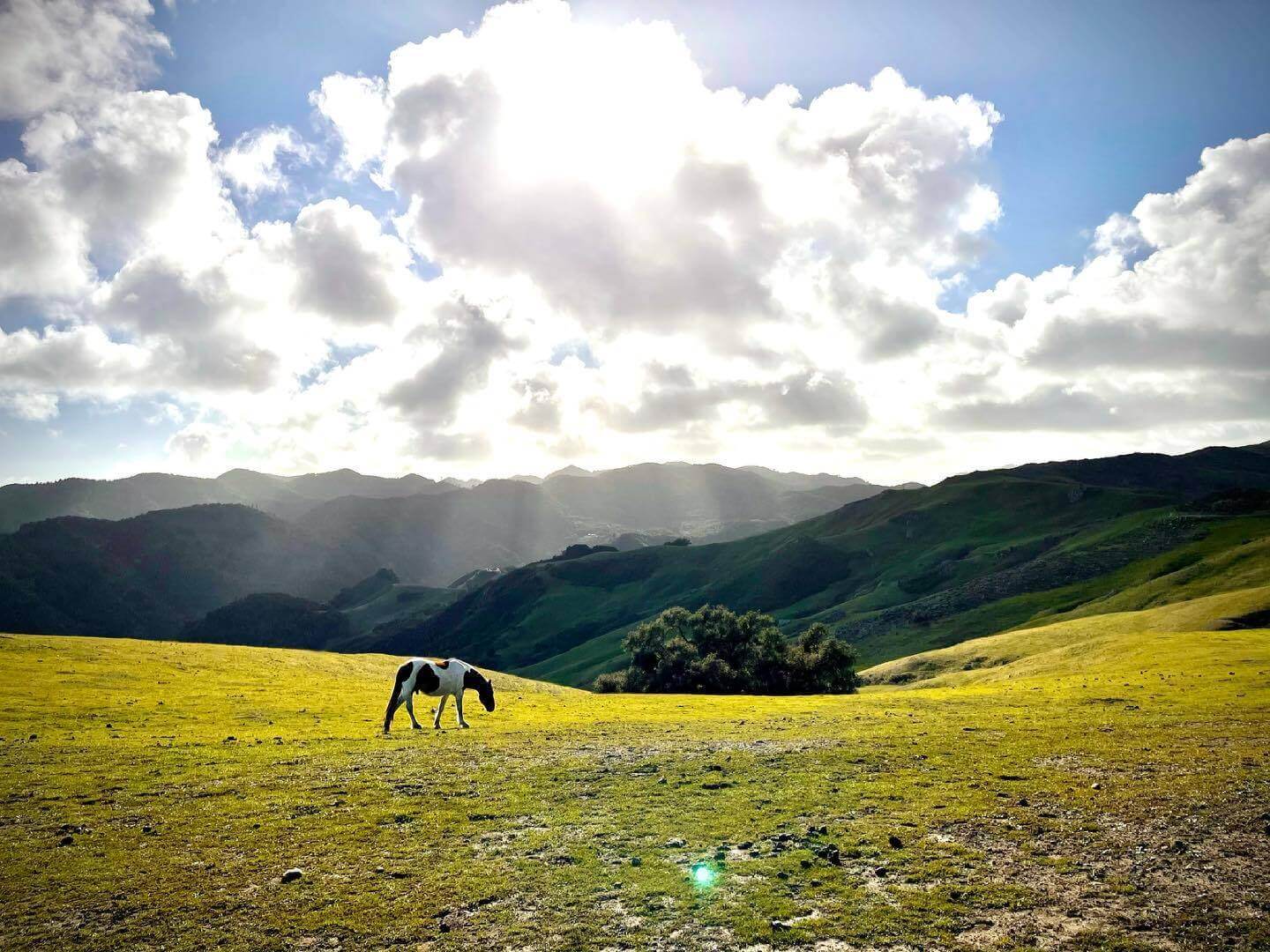 Driving doesn't have to be your only way around San Luis Obispo. You're likely to notice the amount of bikers riding through town, and you can be one of them!
Rental spots like Foothill Cyclery or Art's Cyclery can get you ready to roll in town or up in the hills. Art's is an awesome local shop that's around for nearly 40 years, but their rental service is currently paused due to COVID-19. Keep an eye on their rentals page as the city reopens!
If you're looking to explore at a slower pace and outside of the city, you can't go wrong with horseback riding at the Madonna Inn Trail Rides. You'll be taken to the city outskirts to experience SLO out in the wild for some memorable moments and unforgettable scenery.
Sit Back and Sip World-Class Wines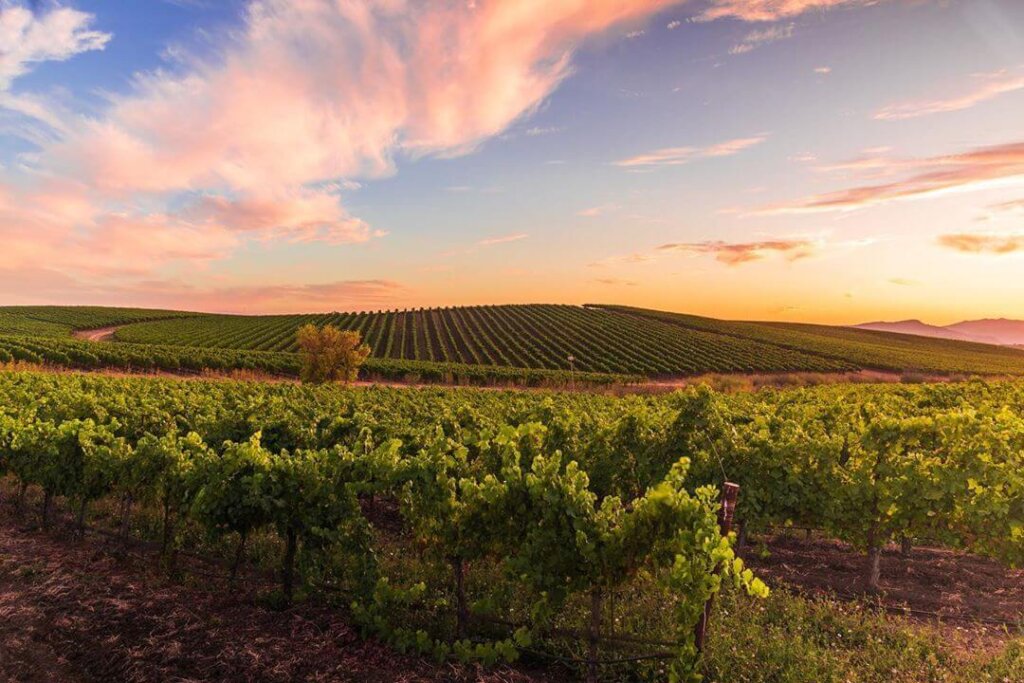 When you need a break from driving up or down the coast for a day, you can get a taste of what makes the SLO Coast Wine Region so special. Home of world-class pinot noirs and chardonnays, there are countless wineries and vineyards for you to sit back and sip the savory blends of the region.
From Chamisal Vineyards, the first vineyard to plant in Edna Valley back in 1973, Tolosa Winery that's completely operated with solar panels, or Baileyana's Zocker brand of the rare grüner veltliner, you'll find the spot for you. Many of the region's wineries are SIP Certified, so you can take yourself on a sustainable wine tour.
Need help deciding where to go? Check out our wine map for all your options!
We're #SLOready to See You on Your Road Trip
When you stop in San Luis Obispo, find a place to stay and tag #SLOready in your social posts so we can see you living it up!