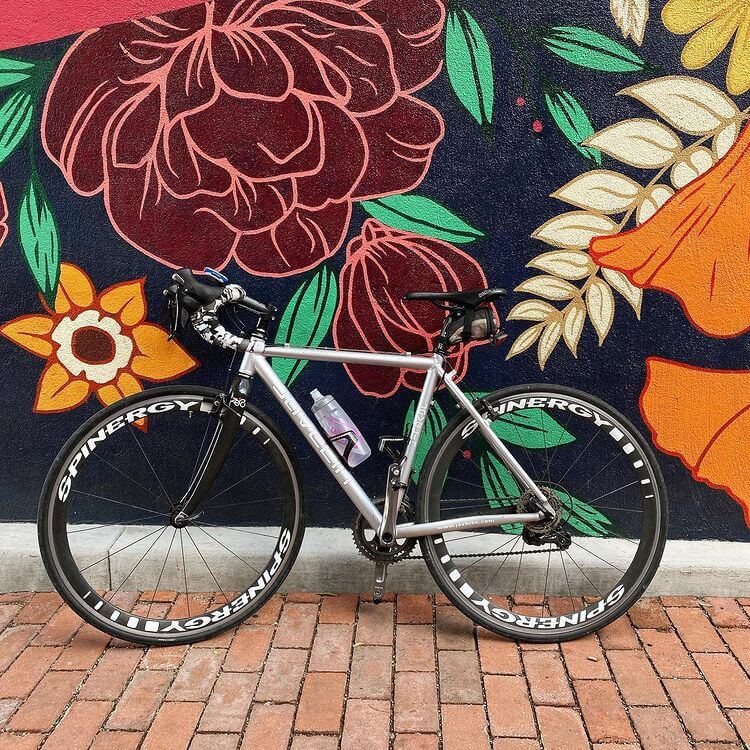 Bike Your Way Through the History of SLO 
Without a doubt, San Luis Obispo knows how to celebrate National Bike Month every May. Since 2007, the city has been designated a Bicycle Friendly Community by the League of American Bicyclists, and was even recognized at a gold level in 2015.
The city's network of over 75 miles of bike paths, bike lanes, and 100+ secured bike parking spaces contribute to being named one of the top biking cities in the country, and serve as open arms to anyone out there looking for a green and healthier alternative to get around town.
Biking has truly become a part of SLO's history as much as the countless historic landmarks that are scattered throughout downtown, the railroad district, and Edna Valley. We put together a historic bike tour so you can roll your way through the history of SLO at some of the top places to see. For even more ideas, check out BikeSLO County's historical bike map.
Downtown
The heart of the city is chock-full of places to visit and learn about San Luis Obispo's history. Spontaneously stop by Foothill Cyclery, just a mile from the heart of Downtown SLO, or schedule a bike rental in advance, and head down Chorro St. to reach downtown so you can get your tour started.
First Stop: Mission Plaza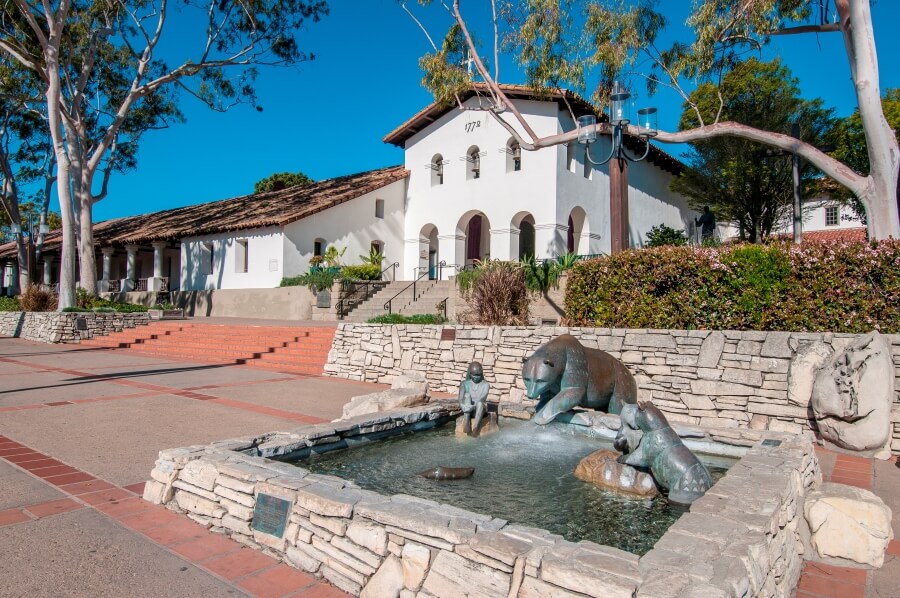 Location Address: 989 Chorro St.
Right across the street from the History Center of SLO and Carnegie Library sits the San Luis Obispo de Tolosa Mission the city was built around. The Mission was founded in 1772, built on its current foundation in 1792, and named after Saint Louis, Bishop of Toulouse, France. Mass is still held daily, and free tours of the Museum are expected to reopen soon.
Cruise Higuera Street
Higuera Street has served as the commercial hub of SLO since the 1800s, and it's not stopping anytime soon. It's still the beating heart of downtown where people come to gather, eat, drink, and explore what the city has to offer. The street's shops, restaurants, and hotels all sit in a mix of modern and historic buildings with various architectural styles reminiscent of decades past.
You can take the road about 5 miles south of downtown to reach Johnson Loop Trail to start trekking our beautiful and preserved open space trails.
Stop at the Creamery Marketplace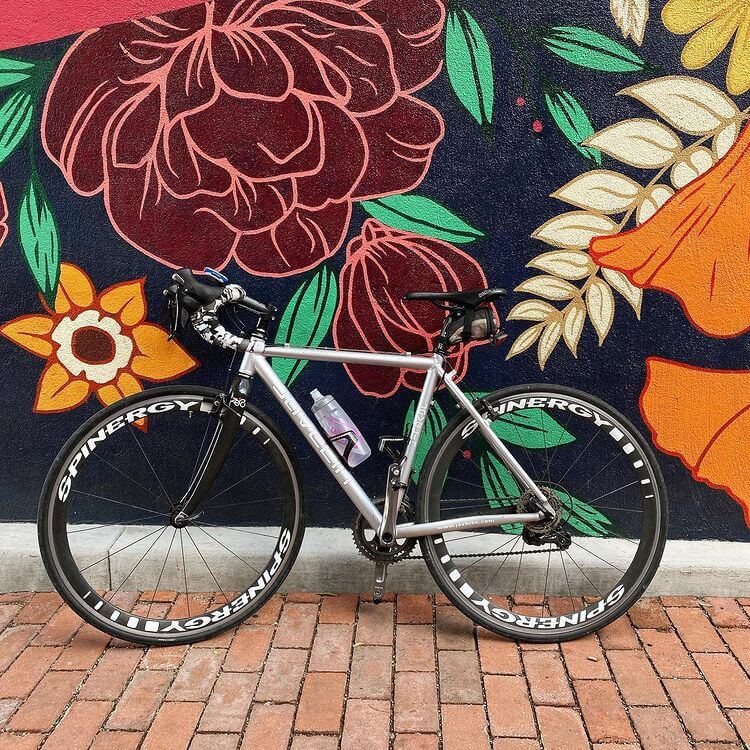 Location Address: 570 Higuera St.
Sticking to Higuera Street on the south side of downtown, you can visit The Creamery Marketplace to refuel in a historic landmark from SLO's influential dairy industry. The Golden State Company famously dominated the local dairy industry from 1910 to the 1960s from the marketplace's address.
Decades later, the space has been repurposed full of restaurants, bars, and shops in the old buildings that helped shape the city's history. When you visit, be sure to snap a photo in front of the colorful and Instagram famous "SLO Irresistible" wall mural.
Railroad District
Just southeast of downtown, the city's railroad district offers more historical sites to see that are off the beaten path.
Railroad Square
Location Address: 1880 Santa Barbara Ave.
You can discover how another influential building in SLO's early history has been repurposed for modern businesses and offices. Railroad Square, originally named the Channel Commercial Building, was a late 1800s regional distribution center. Nearby the square you can view the Chinese Railroad Worker Memorial Statue dedicated in 2003.
Railroad Museum & Safety Trail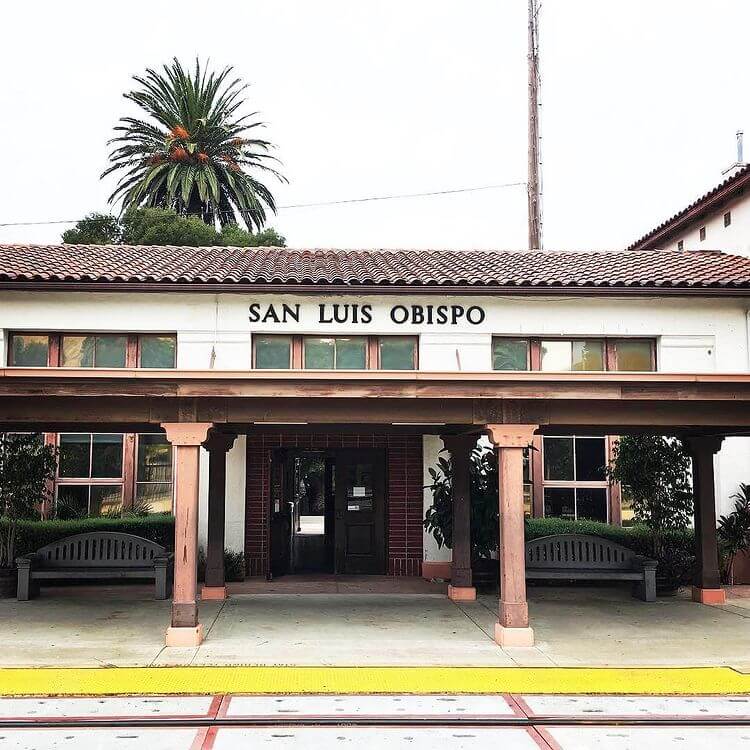 Location Address: 1940 Santa Barbara Ave
San Luis Obispo's Railroad Museum sits in the historic 1894 freight house building where visitors can learn about the Central Coast of California's railroad system. The museum is currently reopened on a limited basis, and costs a small charge to enter.
The Railroad Safety Trail is a paved biking path that starts nearby the museum and runs parallel to the railroad tracks. A new expansion will soon connect Cal Poly and downtown for easier access.
If you're going the distance on your bike tour, the path will get you closer out toward SLO Coast Wine Country.
Edna Valley
With a biking tour of its own, there are a couple must-see historical spots in Edna Valley that offer both a taste of the region and open spaces to soak them all in.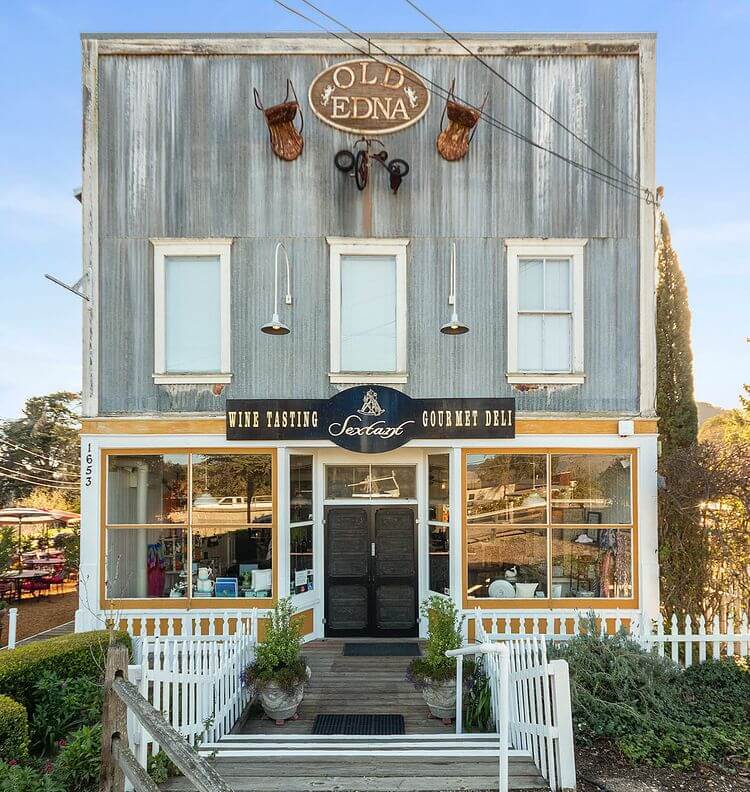 Old Edna Townsite
Location Address: 1655 Maxwellton St.
You're never too far from another winery in Edna Valley, but right at the center sits Old Edna Townsite with a history going back 150 years. Nearby MacGregor Vineyard wasn't until 1973, but it was one of the first in the valley. You can stop by Sextant Wines tasting rooms in an old blacksmith shop before leaving, as long as you bike responsibly.
Chamisal Vineyards
Location Address: 7525 Orcutt Rd
On the other side of the valley, you can visit the first vineyard planted at Chamisal Vineyards. Since 1973, their pinot noirs and chardonnays have helped shape the region's word-class acclaim.
Show Us The Sites
No matter the routes you take and sites you see. Tag #SLOready or #ShareSLO on Instagram and Facebook when you're in town!