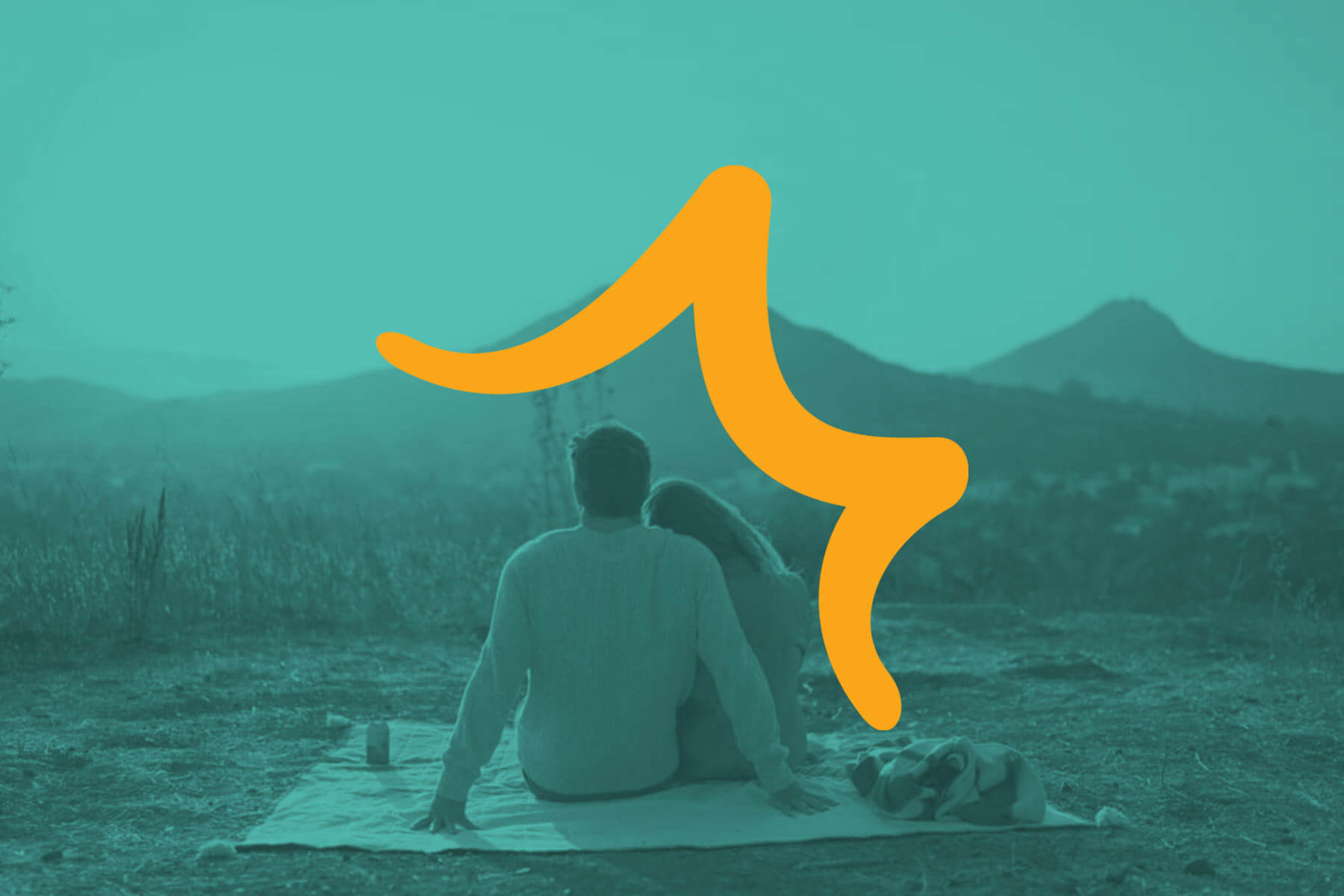 San Luis Obispo's Bike Night
It's the first Thursday of every month and there is a celebration unlike any other going on in the streets of Downtown San Luis Obispo. While SLO may be known for its weekly Farmers' Market, there is another event on Thursdays that you shouldn't miss. This affair takes place after the merchants pack up their trucks and head home.
"Bike! Bike! Biiiike Niiiiight!" – the chant erupts from the streets. Bike Night, also known as Bike Happening, is a free bicycle riding event open to anyone with a pair of wheels, old or new. Bike Night began back in 2000 when some friends got together after Farmers' Market for a fun bike ride through Downtown San Luis Obispo. After a few months, people began to notice the group's monthly ritual and asked if they could join in. Soon dozens turned into hundreds and that is how Bike Night was born!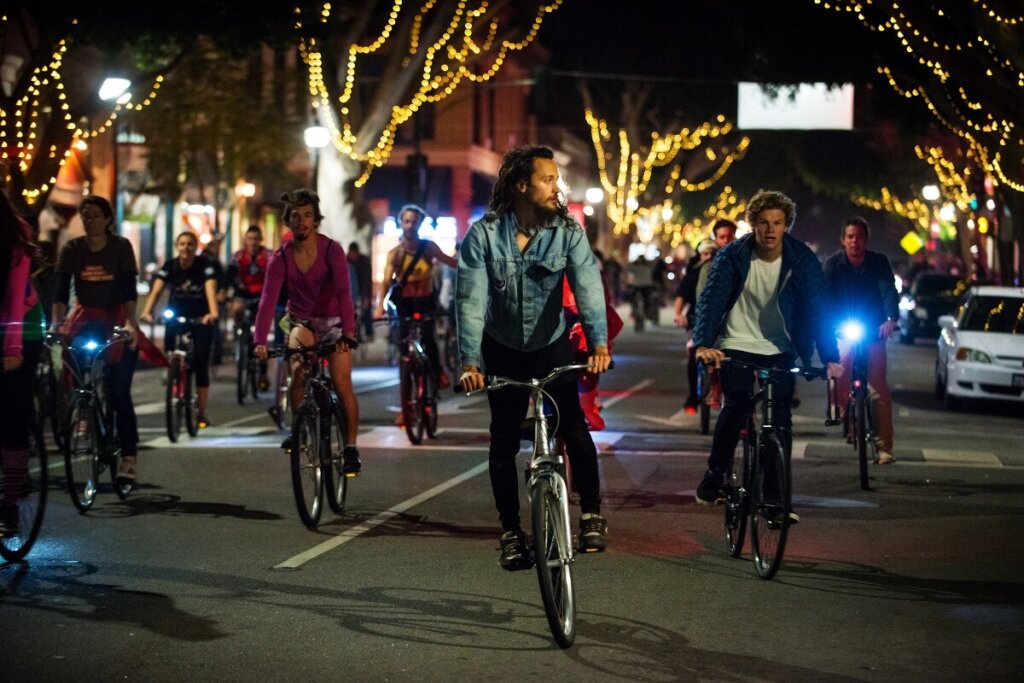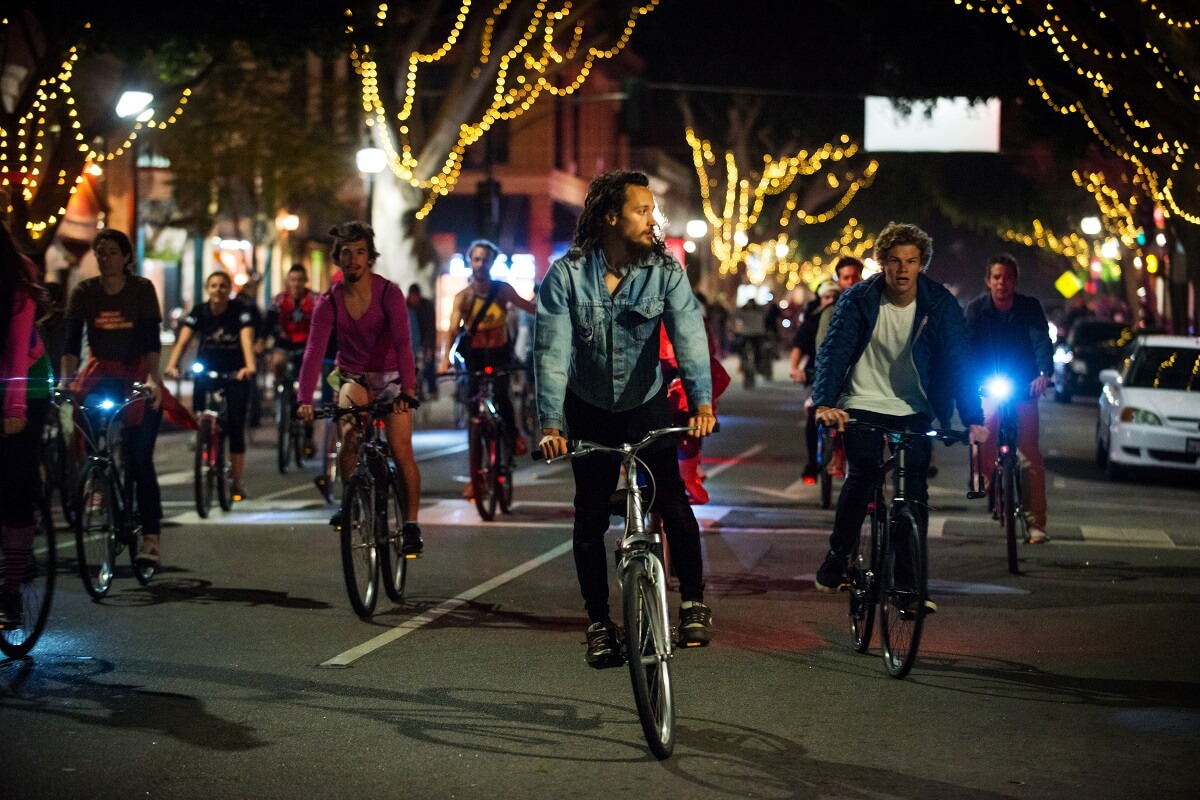 December's Bike Night Theme
Meet up in Mission Plaza tonight at 9 p.m. for December's "Knights in Shining Armor & White Satin" Bike Night! Additionally, Bike Happening will be making their 15th Annual appearance in San Luis Obispo's Holiday Parade on Friday, December 4th! Decorate your bike and bring out your best holiday costumes for "There's No Place like SLO" Bike Night.
Route for Bike Happening
Around 9:30 p.m., cyclists meet up in Mission Plaza, decked out in the month's theme. The swarm of enthusiastic bikers exit the Plaza towards Monterey and Nipomo Street. The group cruises down Nipomo, taking a left turn onto Marsh Street. Once the swarm has reached Santa Rosa Street, the riders head into the parking lot between Marsh and Higuera Street. The group congregates in the parking lot for one big celebration, chant and cheer. Once the light turns green at the corner of Higuera and Santa Rosa Street, the pack rides down Higuera together! After completing their first exhilarating lap of the night, eccentric bikers continue to circle through Downtown San Luis Obispo. Quite a site to see… but more importantly, a night to remember as a rider so be sure to mark your calendars for Bike Night!