5 SLO Restaurants to Try This Month
San Luis Obispo is a dish best served fresh and January just so happens to be the best month to enjoy something new in SLO. Why, you ask? Because it's SLO Restaurant Month.
During SLO Restaurant Month many SLO restaurants will be offering deals you won't be able to resist. With a growing foodie scene, numerous new restaurants and accommodations, absolutely incredible deals and a reputation for being the happiest place in America— believe us when we say, you want to be here. But it gets even better! Visit us between January and March 2020 and take advantage of our Money for a Rainy Day offer and receive $100 cash when you book a qualified San Luis Obispo stay.
Wondering where to eat in SLO? We've done the hard part for you. We've selected a few of our top SLO Restaurant Month picks for your culinary delight, so now all you have to do is come and enjoy San Luis Obispo. Choose a few, or hit them all. A complete SLO Restaurant Month list can be found here.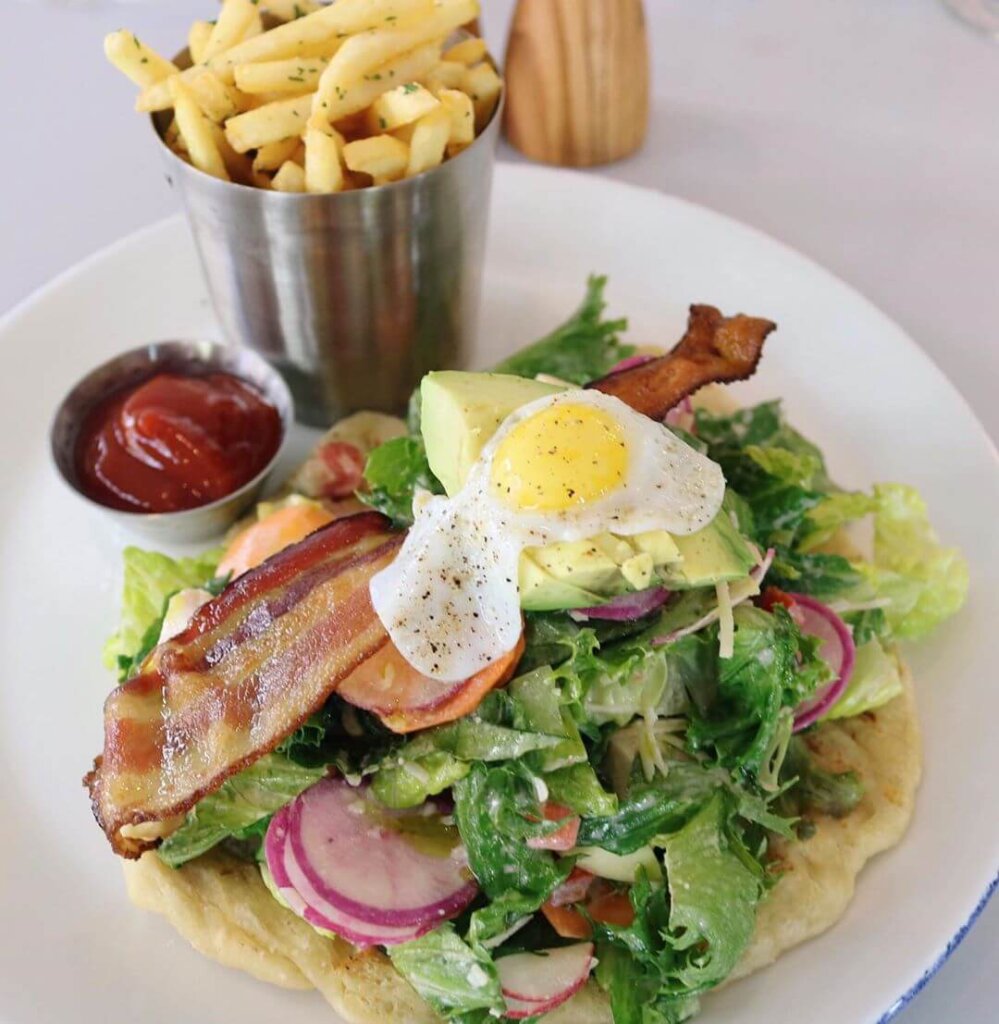 Piadina: Freshly opened in 2019, Piadina is known for its relaxed farm-fresh California cuisine with Italian influences brought to you by Chef Ryan Fancher. Come explore their extensive list of creative cocktails, local wines and craft beer. Best part? You can choose whether you'd like to dine in their dining room or 'al fresco' in the Hotel SLO Courtyard.

Photo // @1865crafthouse

1865 Crafthouse: Another recently opened restaurant prides itself on "connecting the legacy of a local favorite with modern American cuisine" with a modern, fresh take. Come and explore flavorful experience as Chef Bernard Livingston puts his spin on delicious food, craft cocktails, and an outstanding ambiance.

Photo // @ribline

Rib Line: Rib Line brings local classics with international flair to life in Chef Brian Appiano's upscale Santa Maria-style dining experience. Try a classic like the tri-tip sandwich or venture off on your own flavor journey as part of your San Luis Obispo Restaurant Month experience!

Photo // @mintandcraft

Mint + Craft: Looking for a more casual setting that doesn't sacrifice flavor? Come and enjoy fast-casual café, Mint + Craft conveniently located in Downtown San Luis Obispo. This quaint restaurant with both indoor and outdoor seating is the perfect stop for any occasion, priding themselves in handcrafting the best possible cuisine.
Come eat your way through paradise and book your SLO stay today!