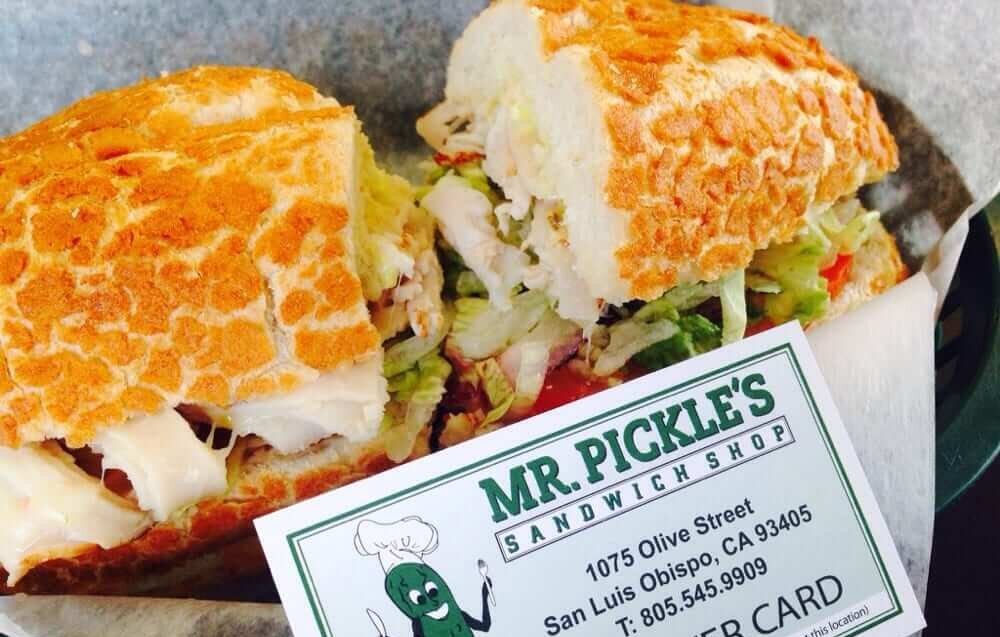 Mr. Pickle's Sandwich Shop
Details:
Mr. Pickle's Sandwich Shop sandwiches are made with high-quality meats, served on delicious San Francisco-style breads – freshly baked, we offer a choice of five different cheeses and also include "everything" (mayo, mustard, our special recipe garlic sauce, lettuce, tomato, pickles, peppers, onions).
There are a variety of delicious sandwich combinations that have become tried and true favorites, or build your own. We also offer a variety of freshly made salads. When our customers walk in and smell the fresh baked bread, have a big bite of their 'made to order' sandwich made with our addictive garlic sauce, and are handed a warm cookie to complete their meal – how can they not LOVE Mr. Pickle's.
Website