San Luis Obispo has become a melting pot of cultures and cuisines, making it a great place for classic, authentic dishes and eclectic bites alike. This diversity is nowhere more evident than in SLO's wide selection of everyone's favorite Tuesday meal: tacos! Whichever day of the week you find yourself craving tacos in SLO, there are plenty of delicious options to choose from, from the traditional to the unorthodox. Hungry yet? We've rounded up the best tacos in SLO for you to try the next time you're in town.
Taqueria Santa Cruz
1308 Monterey Street, #140, San Luis Obispo
Originally from Santa Cruz, San Luis Obispo is home to the third family-owned and operated Taqueria Santa Cruz on Monterey Street, right next to Jaffa Café. Their second SLO location is set to open in December on Foothill Boulevard. The clean, modern building's garage door-style windows open up for easy access to the patio seating, making multiple trips to their homemade salsa bar or refills of horchata a breeze.
Between the 11 taco choices on the menu, you can't go wrong Taqueria Santa Cruz's carnitas or al pastor. A $2.20 regular soft taco comes with meat, onions, cilantro, and of course, salsa. If you're "super" hungry, a Super Taco ($6.25) adds rice, beans, lettuce, tomatoes, guacamole, and sour cream to the mix. Filling and tasty, Taqueria Santa Cruz ranks within the best taco spots in SLO.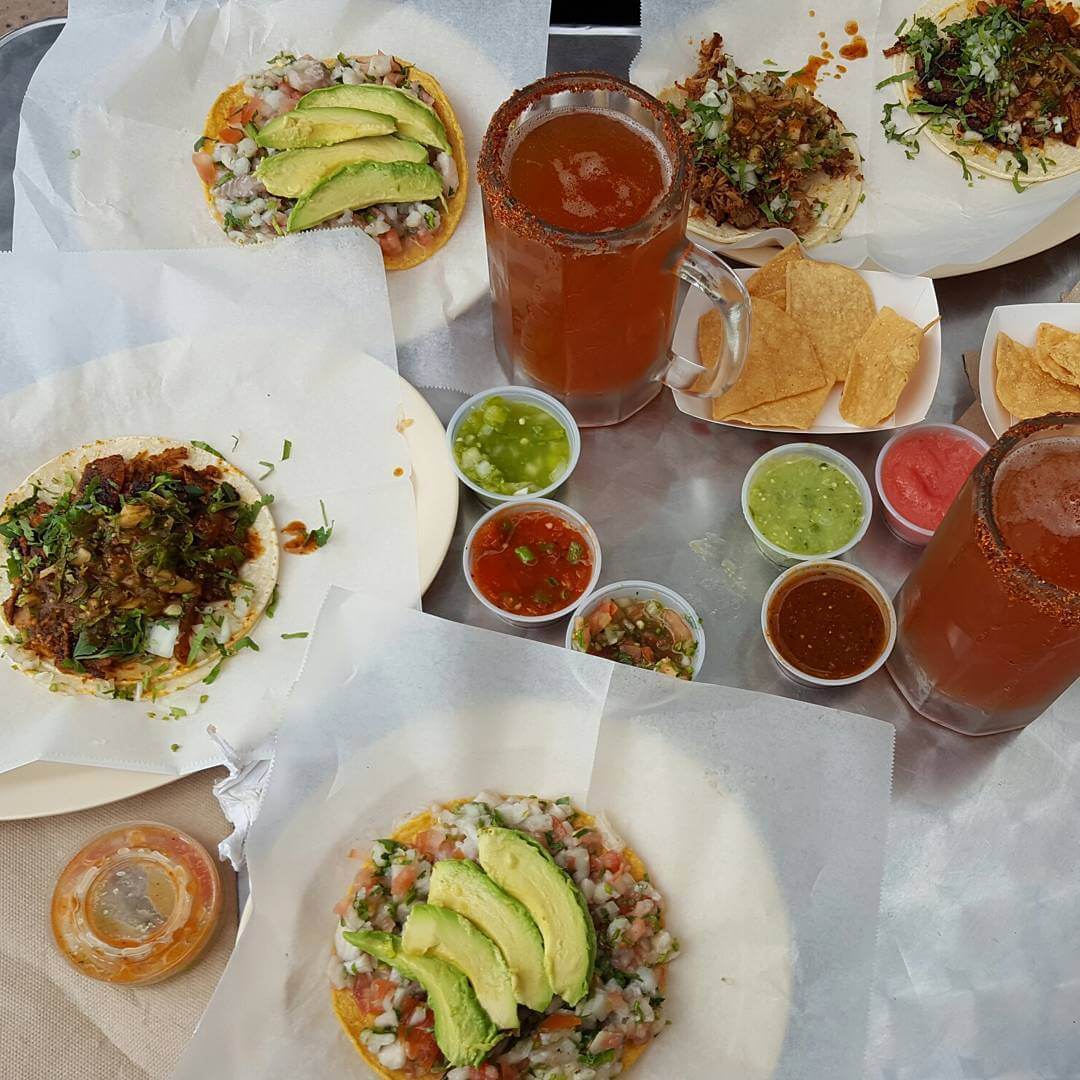 Tacos De Acapulco
596 California Boulevard, San Luis Obispo
Authentic flavors and ingredients make Tacos De Acapulco a go-to taco option in San Luis Obispo. Their Tuesday special of 4 small carne or pollo asada tacos for $6.47 is a great value, and their everyday selection of machaca (boiled, shredded beef and egg), homemade chorizo, and al pastor tacos offer flavorful varieties to mix and match. Grab a table, enjoy the Mexican music, and try any one of their menu's 19 taco varieties.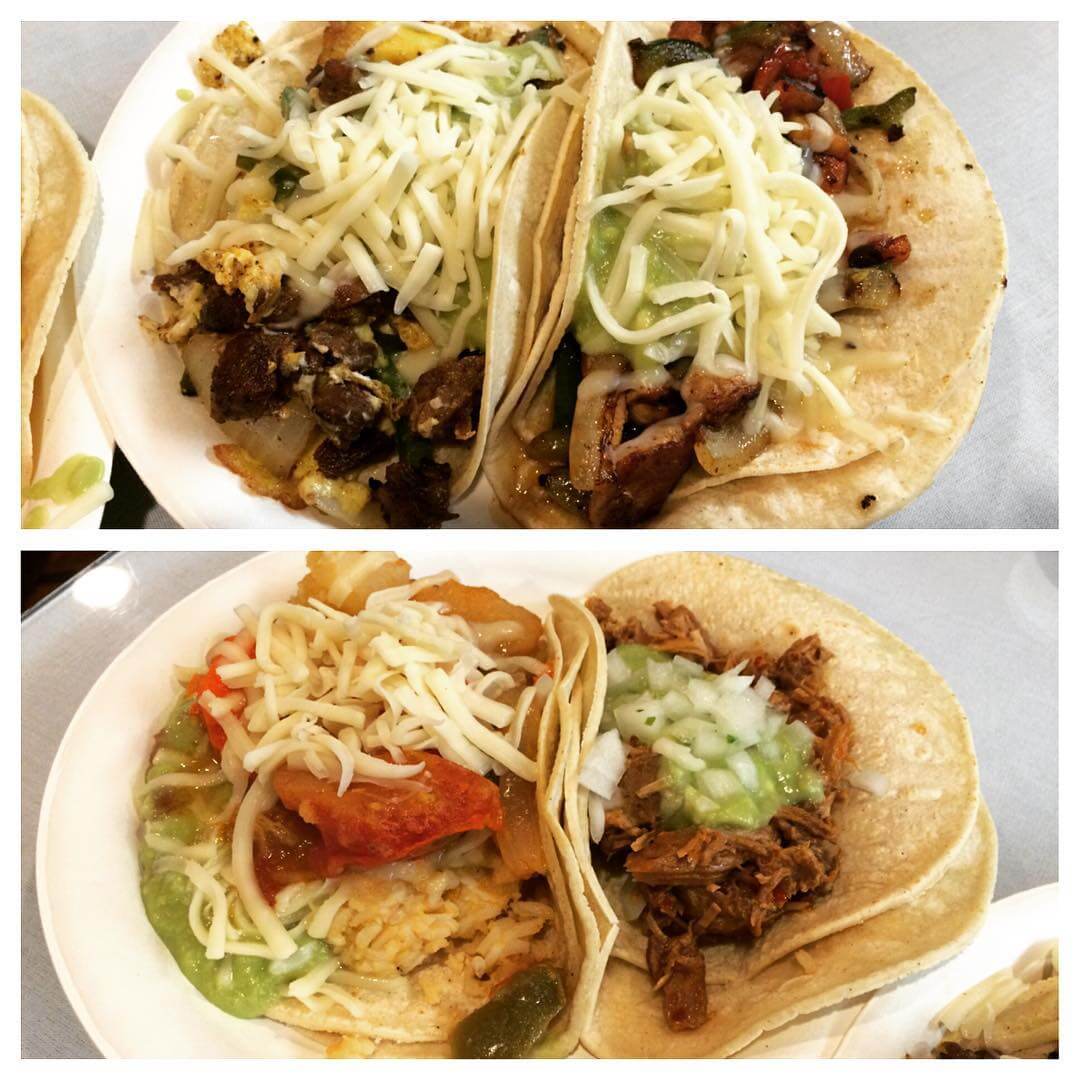 Taco King
158 Higuera Street, San Luis Obispo
Vibrant colors and striking Mexican artwork adorn the inside of the restaurant, making Taco King a wonderfully traditional taco spot in SLO. Along with the authentic presentation, their menu features unique taco plates like Alambre (steak, chorizo, bacon, pineapple, pico de gallo and cheese) and Tinga tacos (pork cubes with onion, cooked with chipotle sauce). Two tacos with rice and beans will set you back a modest $10, making Taco King a satisfying option for dining in or taking out.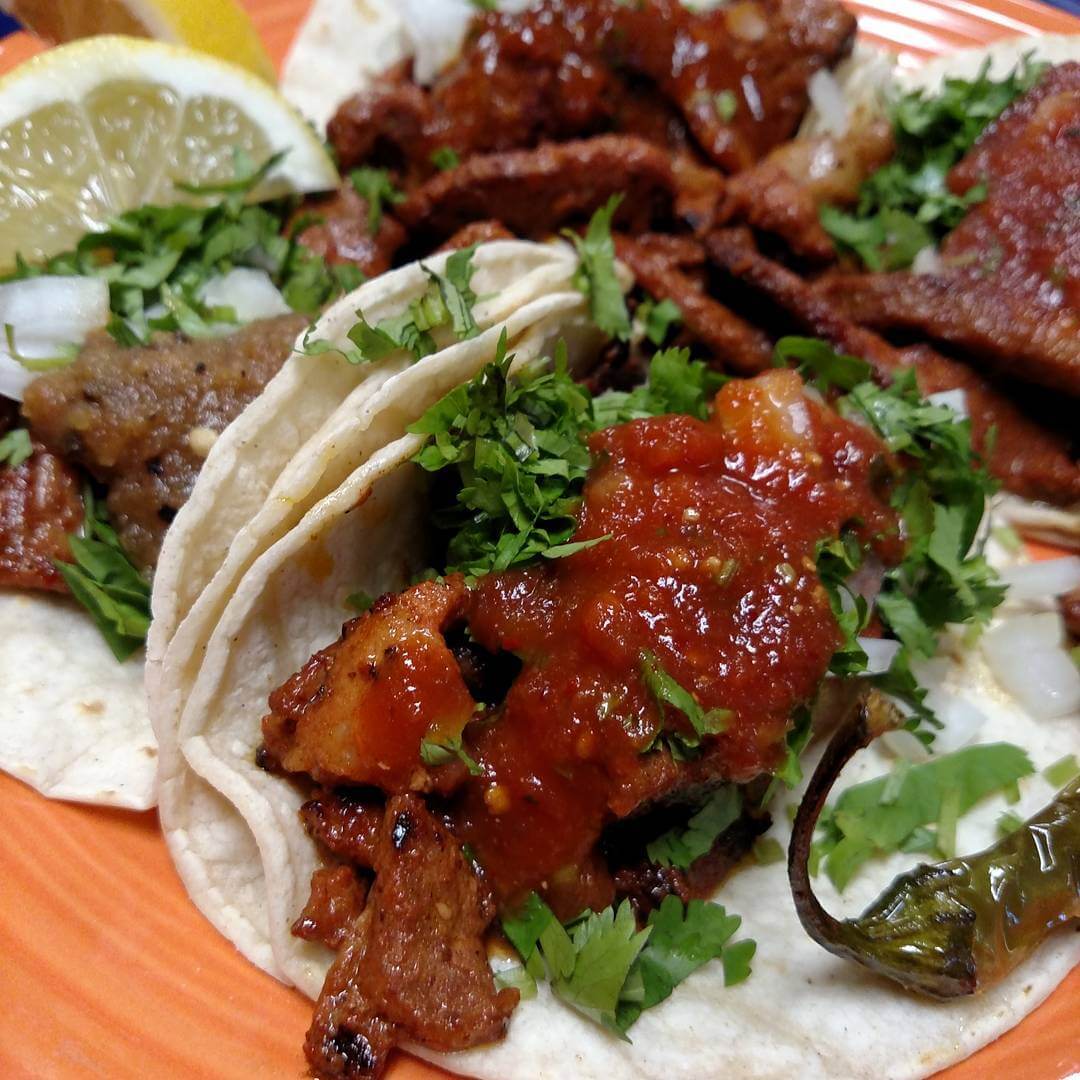 The Mark Bar & Restaurant
673 Higuera Street, San Luis Obispo
Always fun and family owned, The Mark is clearly not afraid to put a fresh spin on tradition, serving up 9 varieties of tacos, ranging from el pescado blackened fish with pineapple avocado spread and cilantro aioli, to their lemon pepper chicken with mozzarella and salsa verde. These fresh, coastal-inspired flavors are best enjoyed alongside a "Markarita" or any one of their specialty cocktails. Swing by during Tuesday's happy hour (4-7 p.m.) for 2 formidably sized tacos for just $5.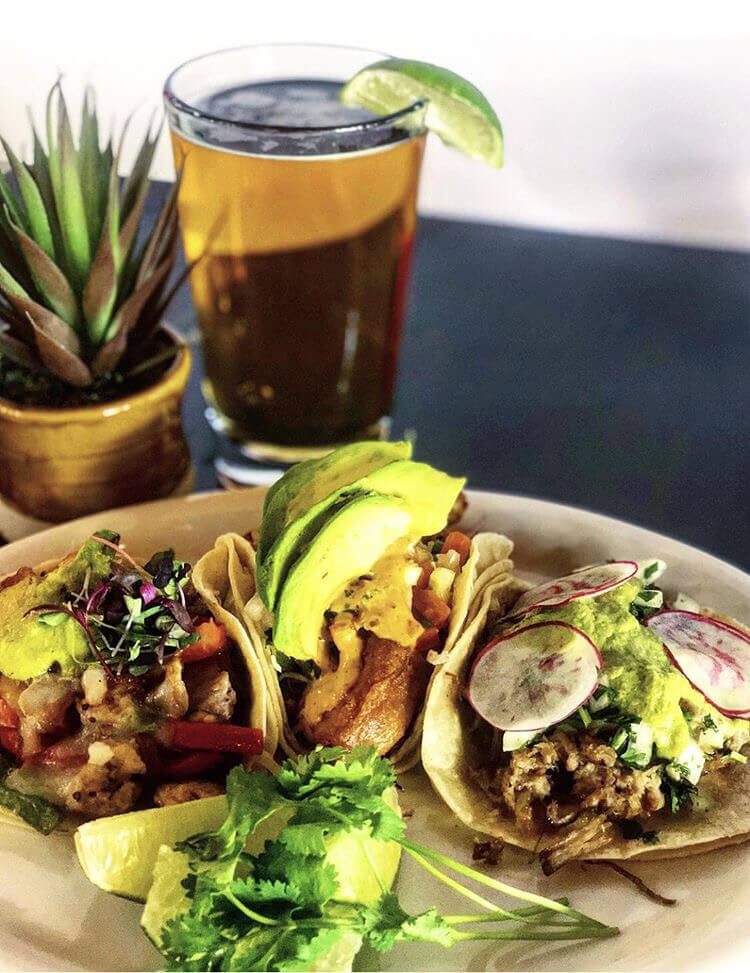 Luna Red
1023 Chorro Street, San Luis Obispo
There's something special about Luna Red's Spanish approach to tacos that is sure to catch any foodie's eye. Each of their unique varieties offer something special, like their beer battered rockfish, savory braised beef short rib, or refreshing zucchini, mushroom, tomato, and romesco vegetable tacos. Located next to the Mission in Downtown SLO, Luna Red's patio seating is an ideal setting for experiencing these San Luis Obispo specialties. Tuesday's specials include 2 for $5, 4 for $9, and 10 tacos for $20.
Oki Momo
2256 Broad Street, #120, San Luis Obispo
Oki Momo is a mixed-Asian food restaurant, dedicated to fast, healthy, and delicious dining options. Based on the name, Oki Momo probably wouldn't be the first place you'd expect to find mouth-watering tacos, but one bite will have you pleasantly surprised. This quirky lunch spot's tacos include 2 well-sized gluten-free corn tortillas with your choice of steak, chicken, or tofu, and all the goodness of a classic Vietnamese Banh Mi sandwich. With sauces and dressings like Thai Peanut and Ginger Soy Sauce, your taste buds will thank you for trying something new.