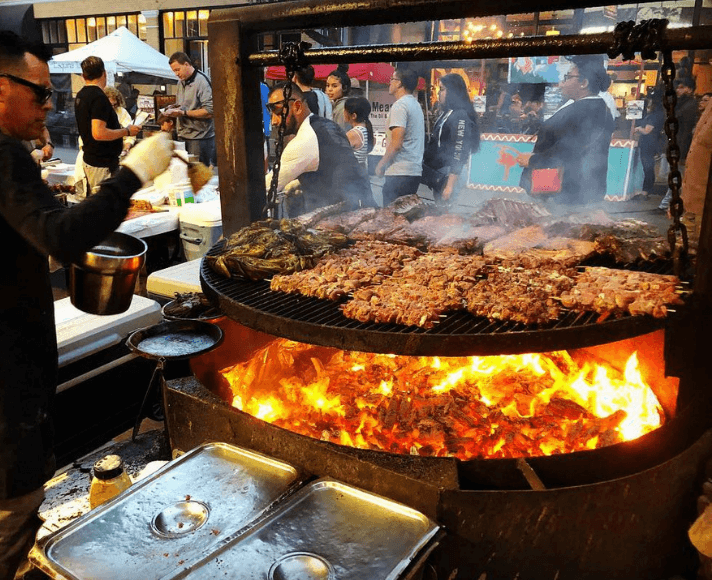 The Best BBQ Restaurants in San Luis Obispo
San Luis Obispo may be well known for world-class wine and craft beer, but what San Luis Obispo does best is BBQ. Whether you prefer Santa Maria-style barbeque, smoked or oak pit grilled, there is no shortage of tri-tip, brisket, ribs and pulled pork in SLO. Check out our roundup of some of our favorite BBQ restaurants in town.
670 Higuera Street, San Luis Obispo
Old San Luis BBQ Company is perfect for both grab and go and eat-in dining. With their walk-up window, new self-serve, pay by the ounce taproom and convenient Downtown location, Old San Luis BBQ is a no brainer. Known for their signature sandwiches including the classic Santa Maria-style tri-tip with salsa, pulled pork with garlic barbecue sauce and the Linguica with sautéed onion and peppers. It's simply delicious and the portions are generous. What more do you need in a barbeque joint?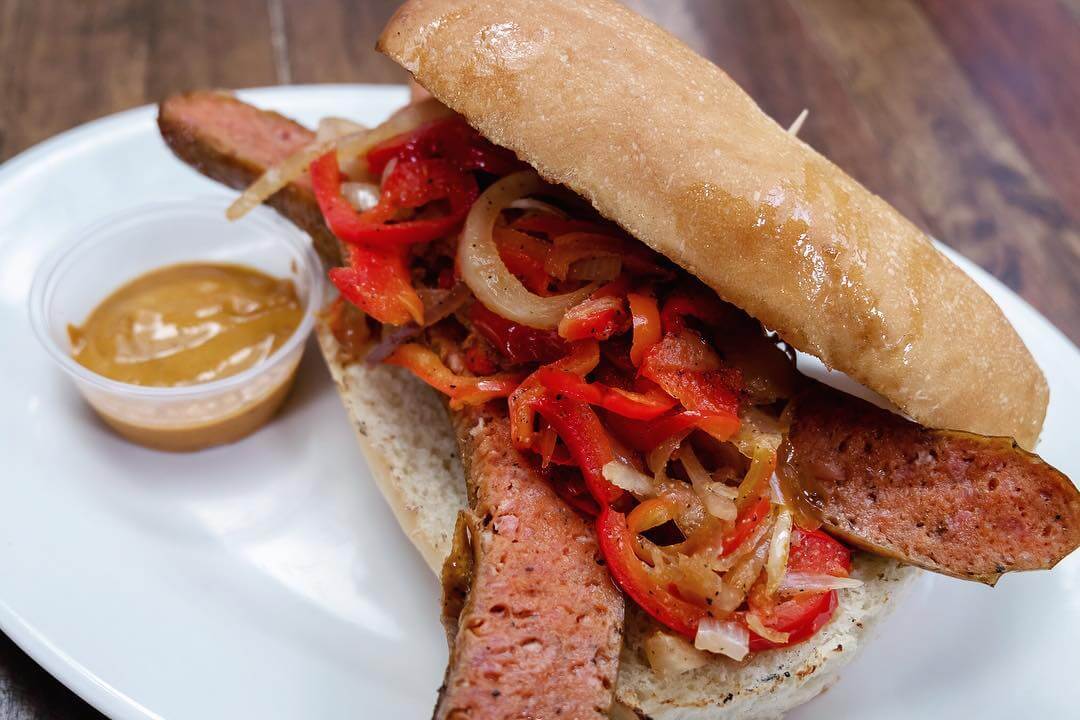 1001 Higuera Street, San Luis Obispo

Not only is Firestone Grill one of the most popular barbeque spots in San Luis Obispo, but it's also a great bang for your buck. Come for a hearty tri-tip or pulled pork sandwich or ribs, and if you're looking for something a little lighter, we highly suggest the steak cobb salad. Stay for the basket of fries (which is really more like a large bowl) and a draft beer. Maybe even cheer on your favorite team with your buddies for game day at Firestone.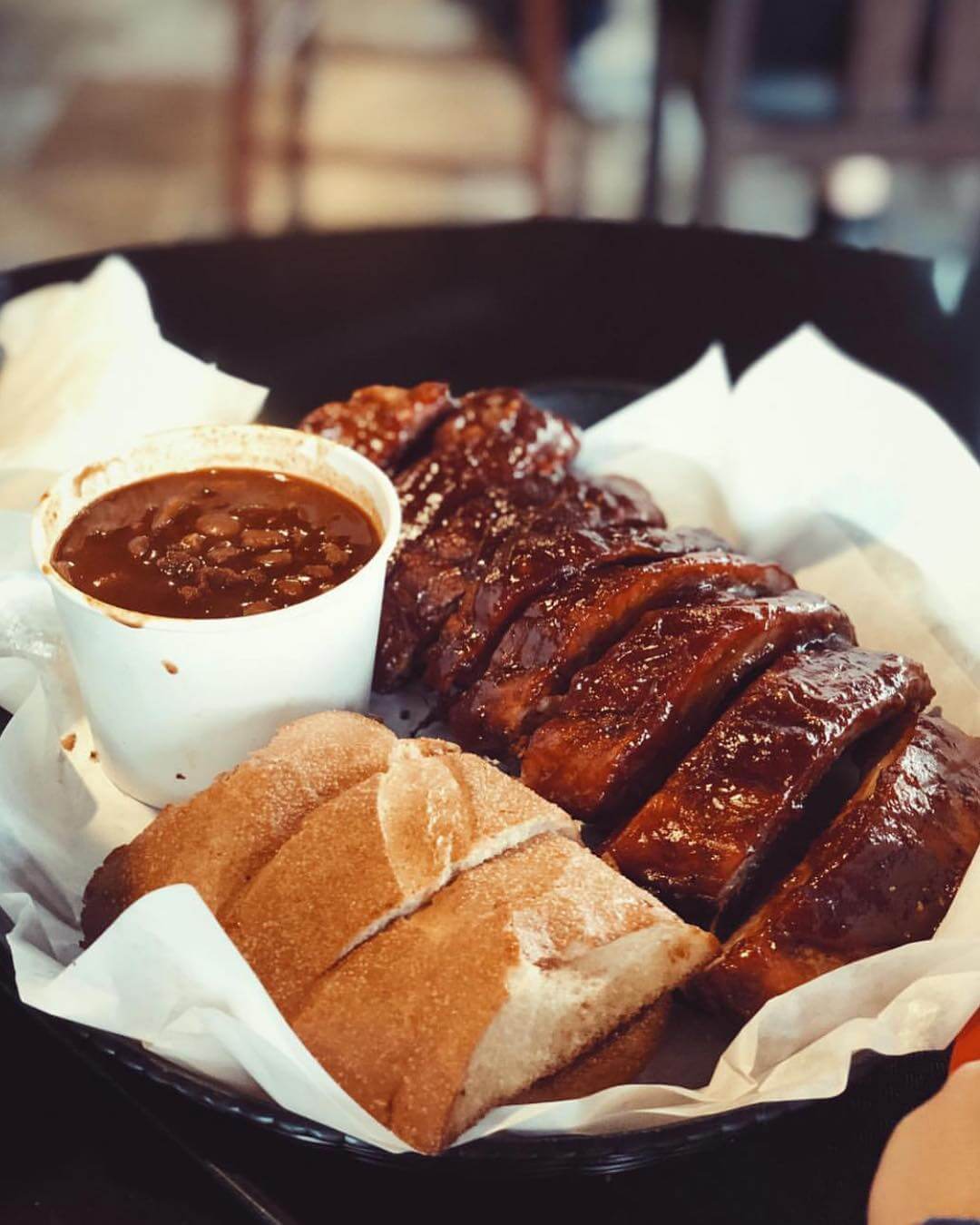 2256 Broad Street #110 and 12308 Los Osos Valley Road, San Luis Obispo
Two of Rib Line's three locations are right here in San Luis Obispo, although their barbeque has been featured elsewhere at local food competitions, on Man vs. Food Nation and in the World Food Championship in Las Vegas. Check out The Brahma Bull challenge, a 4 lb. tri-tip sandwich with a pint of BBQ sauce, if you dare.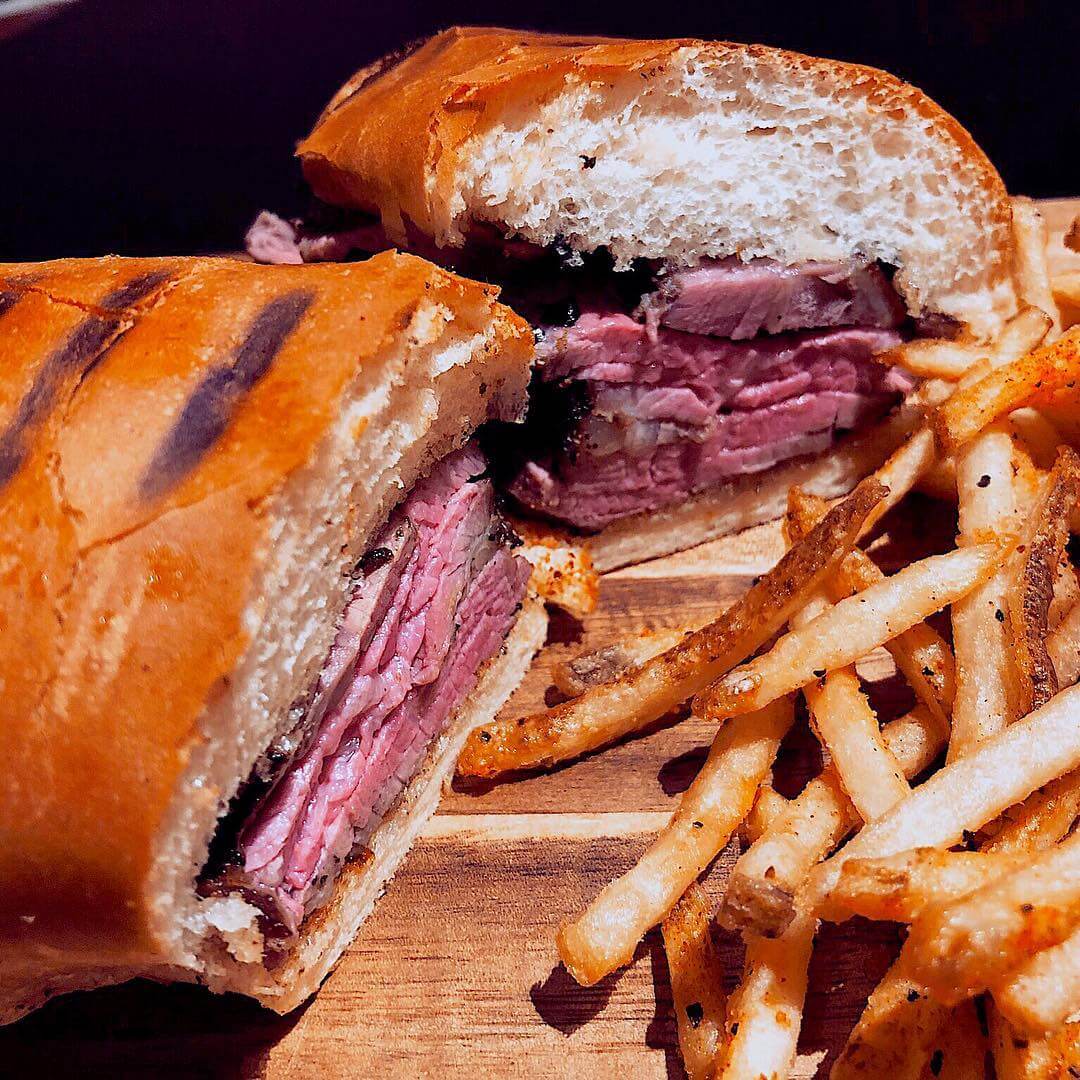 1005 Monterey Street, San Luis Obispo
Just steps away from Fremont Theatre, MO's Smokehouse BBQ is a great option for a pre-concert feast with their hickory-smoked pork ribs. Maybe you'll even get lucky and score a pre-show extended happy hour at their beer and wine bar! They may have recently renovated, but it's still the same authentic, slow-smoked barbeque they've always had.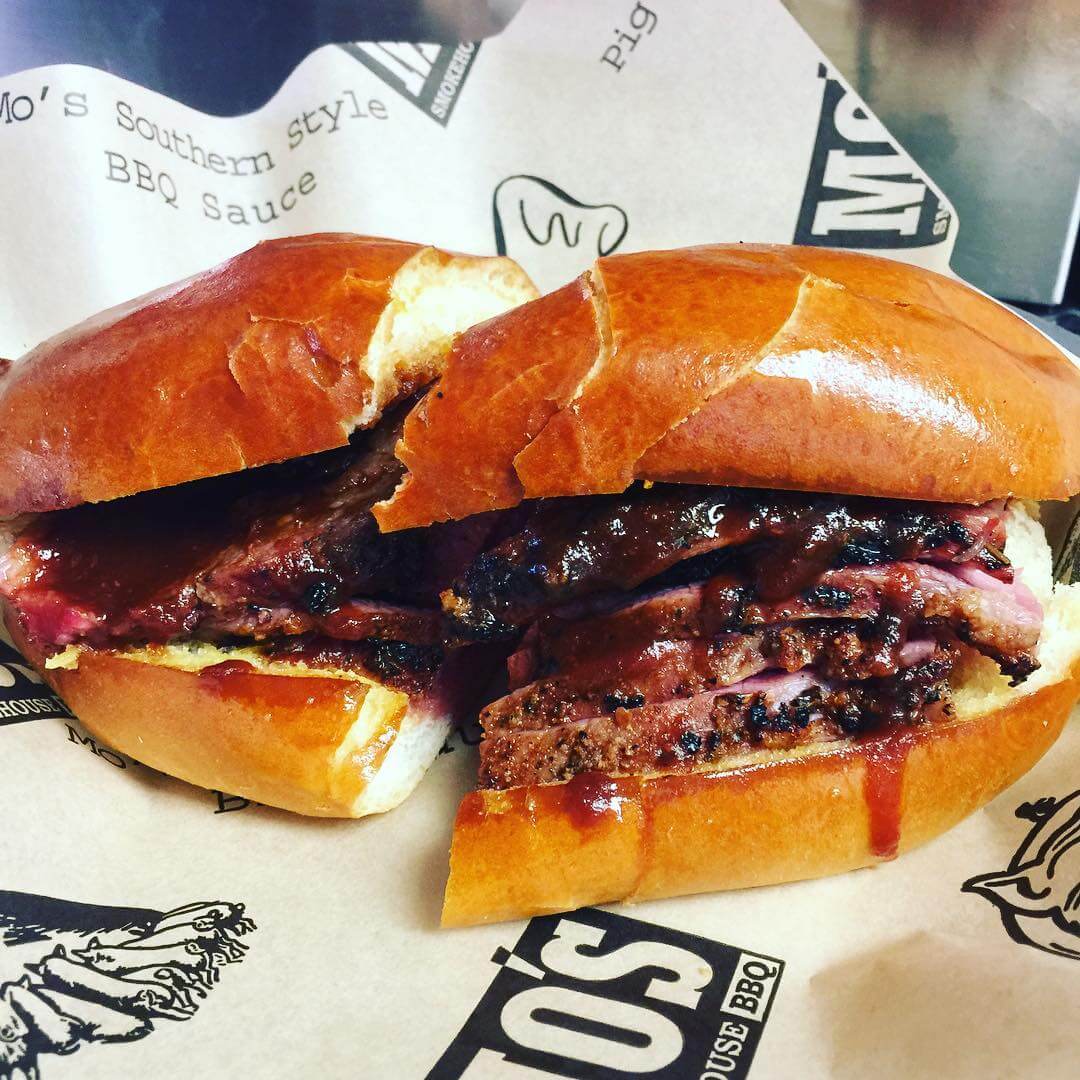 885 Foothill Boulevard, San Luis Obispo
Known for their delicious BBQ chicken and BBQ ribs, G. Brothers smokes their meat on-site in a wood-burning smoker straight from Mesquite, Texas. And if you're craving something a little sweeter, kettle corn is also their specialty. You can find it in six different flavors, including zebra, caramel, strawberry and cheddar at the Downtown SLO Thursday Night Farmers' Market.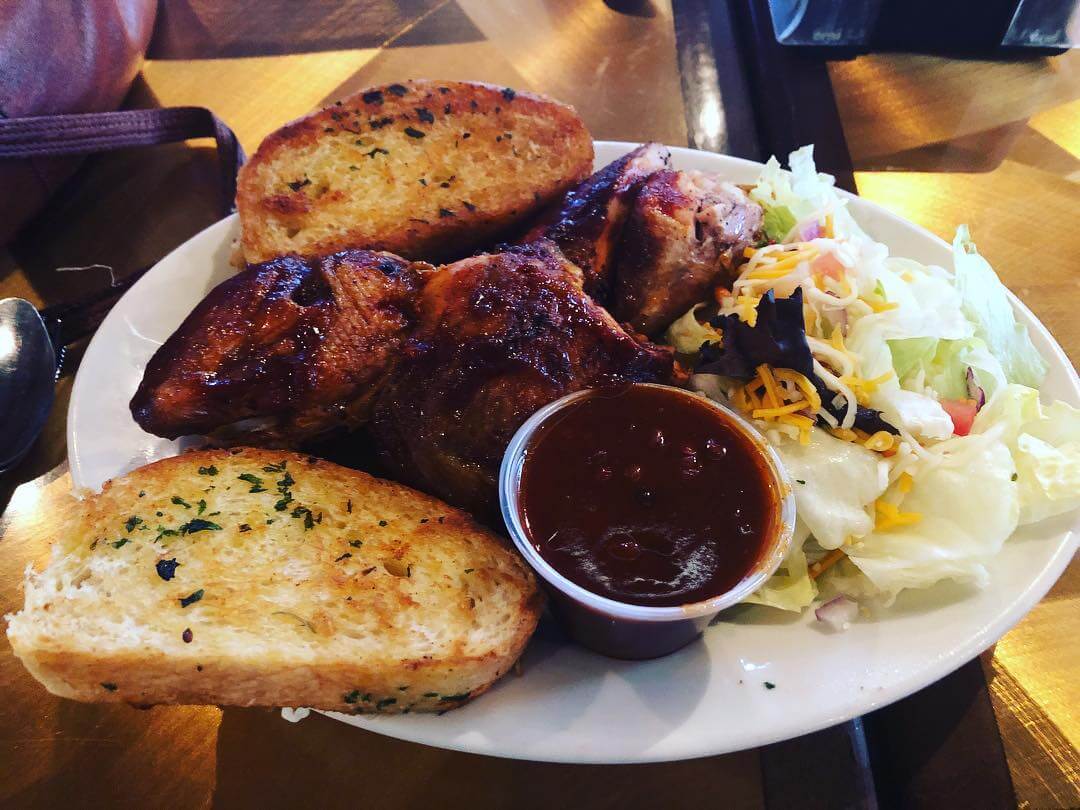 686 Higuera Street, San Luis Obispo
If you've ever been to a Thursday Night Farmers' Market in Downtown SLO, you've probably heard loud boisterous yelling from the cooks and seen a line of eager customers waiting for tri-tip sandwiches, ribs and more. F. McLintock's has made a name for themselves as being fast, tasty and entertaining, not only on Thursday nights but every day.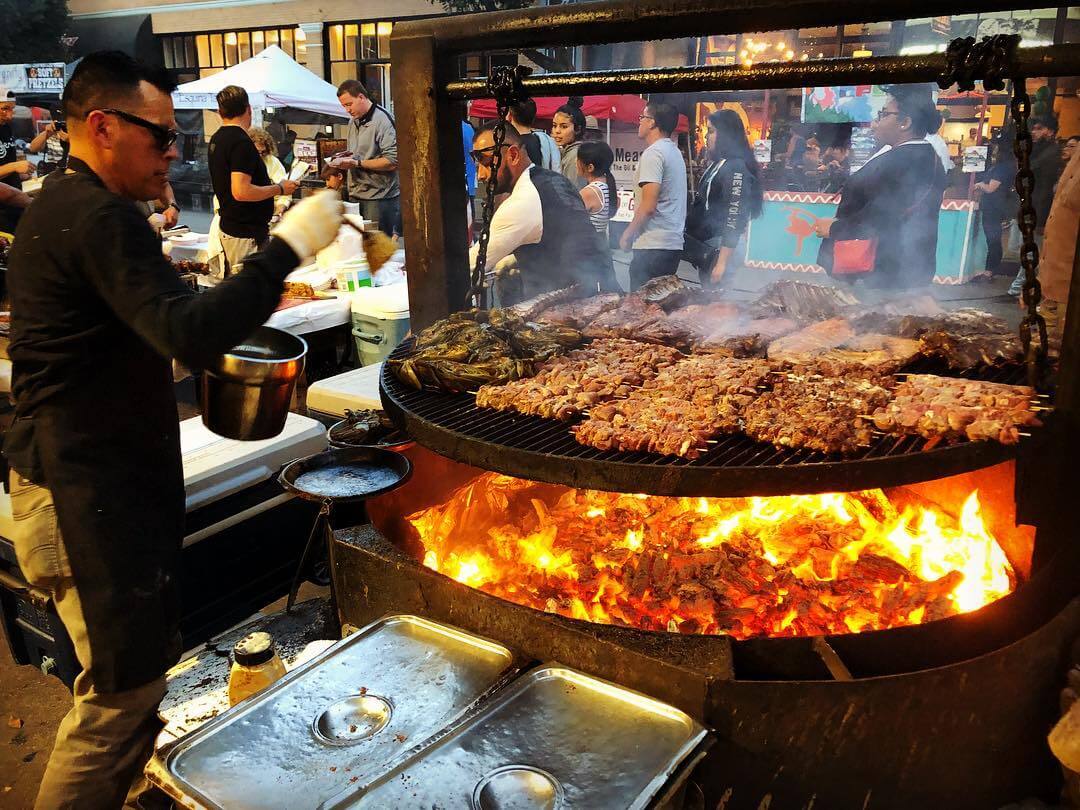 If you want to try the Central Coast's infamous Santa Maria-style tri-tip right from the source, San Luis Obispo may just be the place for you. Our barbeque restaurants have something for everyone, and we guarantee you'll be coming back for more.