Live Oak Music Festival
UPDATED ON 6/17/2019: EVENT SOLD OUT
Everything you love about Live Oak Music Festival just got better! This year, concert-goers can enjoy the 31st annual festival at its new home in San Luis Obispo. Live Oak Music Festival kicks off on Friday, June 21st, day passes and weekend passes are available for the festival.
We're welcoming you to everything SLO has to offer with this exclusive offer for concert-goers. Receive up to $10 off your festival ticket when you book your stay in a San Luis Obispo lodging property.
LIVE OAK MUSIC FESTIVAL PROMOTION
Book lodging in San Luis Obispo and receive a discounted ticket to Live Oak Music Festival!
Live Oak Music Festival has something for everyone and now there's even more to love. If a real bed is more your style, receive up to $10 off your festival tickets with this exclusive promotion.
Here's how it works:
Book your stay at a qualified San Luis Obispo lodging property Thursday, June 20 – Sunday, June 23 to receive your discounted ticket.

1 night = $5 off any Adult Day Ticket (limited to 2 tickets per order)
2 nights = $10 off Full Festival Ticket (limited to 2 tickets per order)

Forward your emailed reservation to 

[email protected]

, subject line: Live Oak Music Fest and receive a promo code to use when purchasing your festival tickets online.
For questions regarding this offer, email [email protected]. (1) Valid on new booking only (beginning February 1, 2019) for the dates June 20 – June 23, 2019.  (2) Offer cannot be combined with any other offers.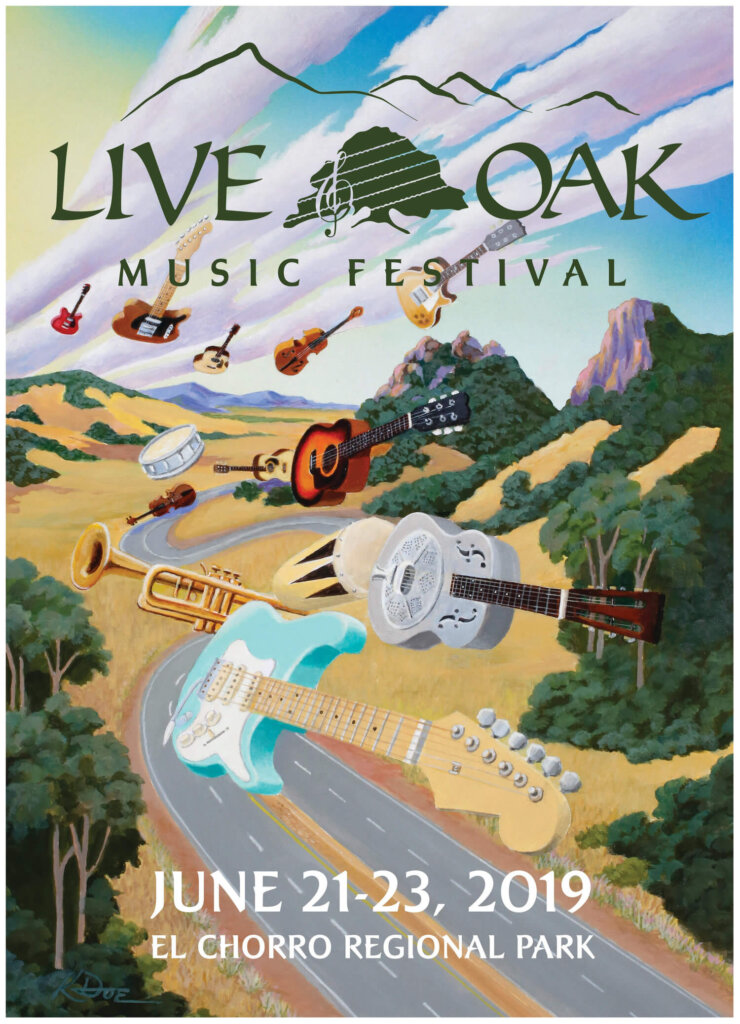 Live Oak Music Festival Headliners
Featured Performers
Bombino | North African Desert Rock
Shook Twins | Indie Folk Pop
Shinyribs | Country-Soul Swamp-Funk
T Sisters | Americana Indie-Folk
John Craigie | Americana Singer-Songwriter
Orquesta Akokan | Joyus Cuban Big Band
Sunny War
Moonshiner Collective | Indie Folk Rock'n Soul
Soul Scratch | SoCal Scratch
The Sons of the Souls Revivers | Traditional Gospel
Arthur Watership | Indie Folk
Phil Salazar and Folk | Acoustic Folk Fusion
The Ghost of Paul Revere | Foot-Stompin' Holler Folk
Midtown Social | Exclusively Inclusive Soul
Carbon City Lights | Groovy Indie Alt Rock
The Sam Chase & The Untraditional | Kick-A** Folk
Chris Beland and Harmony | Father-Daughter Singer-Songwriters
True Zion | Roots Reggae
Noach Tangeras Band | Americana Roots
Brass Mash | Powerhouse Brass Band Mash-ups
The Upside | Ska
Derek Senn | Singer-Songwriter
The Cimo Brothers | Folky Classical World Rock
SLO County Stumblers | Old Time String Band
THINGS TO DO IN SAN LUIS OBISPO
Extend your stay in San Luis Obispo with a few of our favorite things to do.