Salisbury's San Luis Obispo Homestay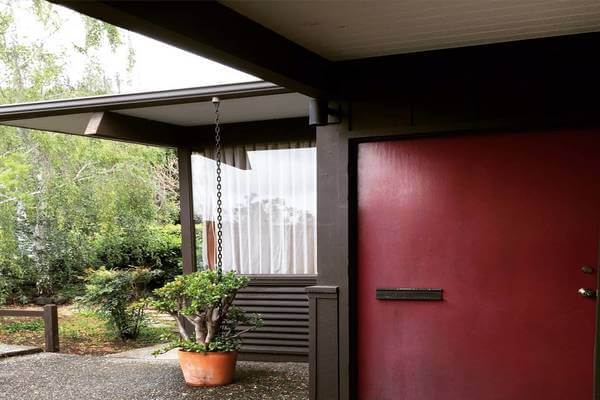 Property Features

2 bedrooms

2 beds

4 guests
Contact: airbnb.com for "MidCenturyDesign, walk to town, 3 rooms" in San Luis Obispo, CA. Please check the site for prices, requirements, availability, general location, and photos.
Home built by Mary and Robert Kennedy in 1950 and the first post beam building in San Luis Obispo. Robert Kennedy worked at Cal Poly for four decades and was President for 12. So you can say you are staying in the "President's House". Maridel, their daughter, grew up in the home and she and John are alumni and Poly boosters.
Check out more homestays.
Read More...
Salisbury's San Luis Obispo Homestay
1385 Cazadero Street
San Luis Obispo, CA
Phone: (805) 471-3111
Book Now
Good to Know
Guests will be given a key to the suite allowing them to come and go as necessary via the private entrance. Guests are invited into the living room and kitchen to visit. No pets allowed. Check-in is 2:00 p.m. and check-out is 11:00 a.m. There is a $10 cleaning fee and a weekly 10% discount.