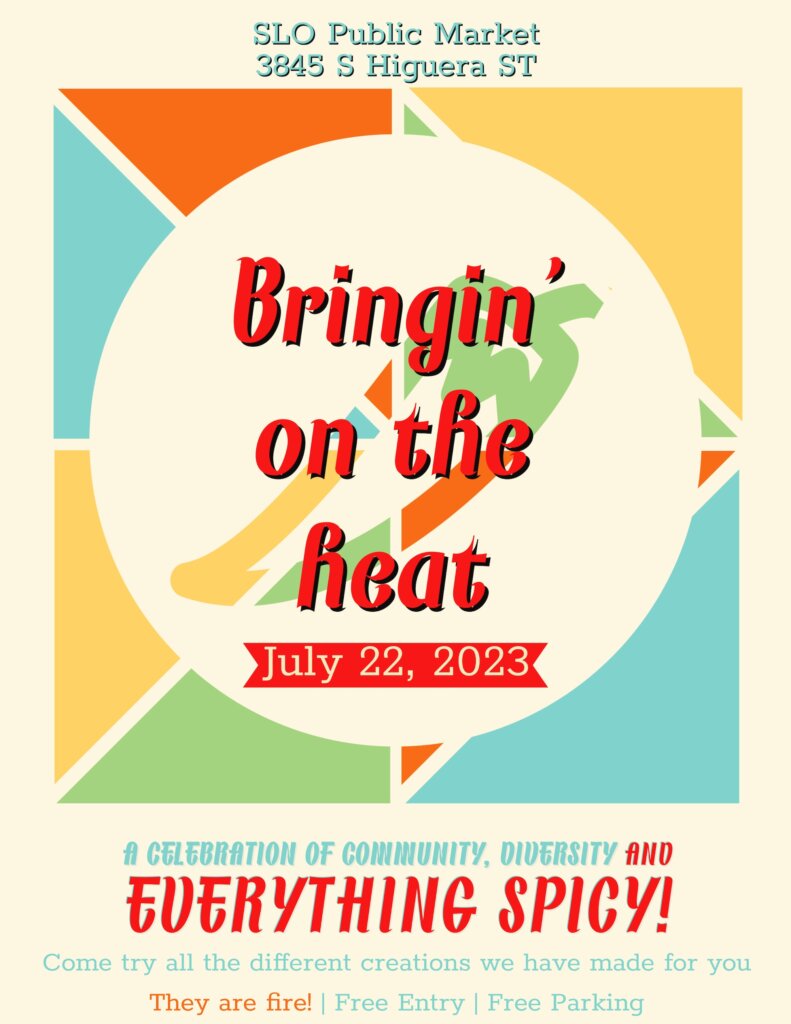 ---
Who doesn't love a little (or a lot) of spice? That addictive sensation when you bite into a chili pepper and your mouth is on fire, your eyes water, but somehow you can't help but take another bite.
---
On July 22, the SLO Public Market has planned the HOTTEST day of the year!
Start the day warming up with a good workout! Orange Theory presents to you "Burn Before the Burn", an intense workout to get your body ready for all the spice. RSVP directly with them through their IG @OrangeTheorySLO
Enjoy the SPICIEST creations your favorite vendors will have for sale at the Public Market.
Visit:
Baht
Bing's Bao Buns
Bottlecraft
Brooks Burgers
Central Coast Creamery
Humble Oven
Jay Bird's
Night Shift Cookie Co
Perfect Scoop
Plant Pub
Rambling Spirits
The Neighborhood
The Perfect Scoop
Todo Bueno
3. Enter the Raffle at SLO General Store
4. Enjoy a special Spicy Salsa (dance) Class with Nexus in the courtyard. RSVP directly with them through their IG @NexusSLO
5. Vote for your favorites at the Poll Booth inside Rambling Spirits
---
While reservations are not required, they are highly encouraged to help vendors better prepare!