It's that time of year again in San Luis Obispo! Out with the winter blues and in with the sun-soaked spring season. The hills are returning to their perfect shades of emerald green, and this year's spring wildflower bloom is fast approaching!
After a drier than normal winter, this year's spring bloom isn't expected to be as record breaking and breathtaking as 2019's Super Bloom, but California wildflowers are still expected to take over the hills and valleys that call SLO home.
From lupines, orange poppies, and baby blue eyes to purple phacelia, goldfields, and countless others, there is an abundance of wildflowers blooming this spring in SLO.
Be sure to check out these five places where you can observe the bloom in all its glory!
Carrizo Plain National Monument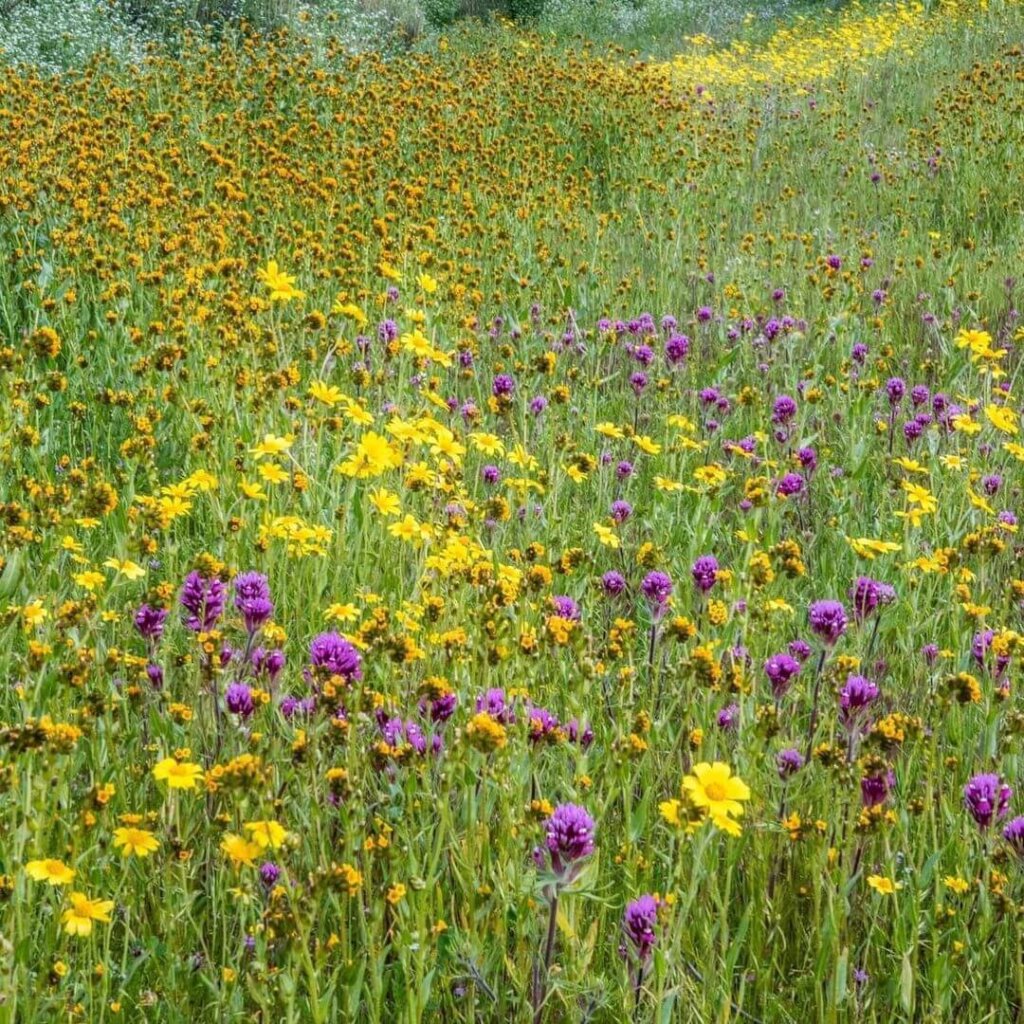 Take Highway 58 going east from San Luis Obispo to reach Carrizo Plain National Monument — a spring wildflower bloom spot like no other. At peak bloom, you can't miss the colorful fields painted with yellow goldfields, daisies, purple phacelia, and more when you arrive on Soda Lake Drive.
Local officials are skeptical of how much the monument's fields will bloom this year, but don't let that stop you from hitting the road for your chance to revel in the natural beauty!
Irish Hills Natural Reserve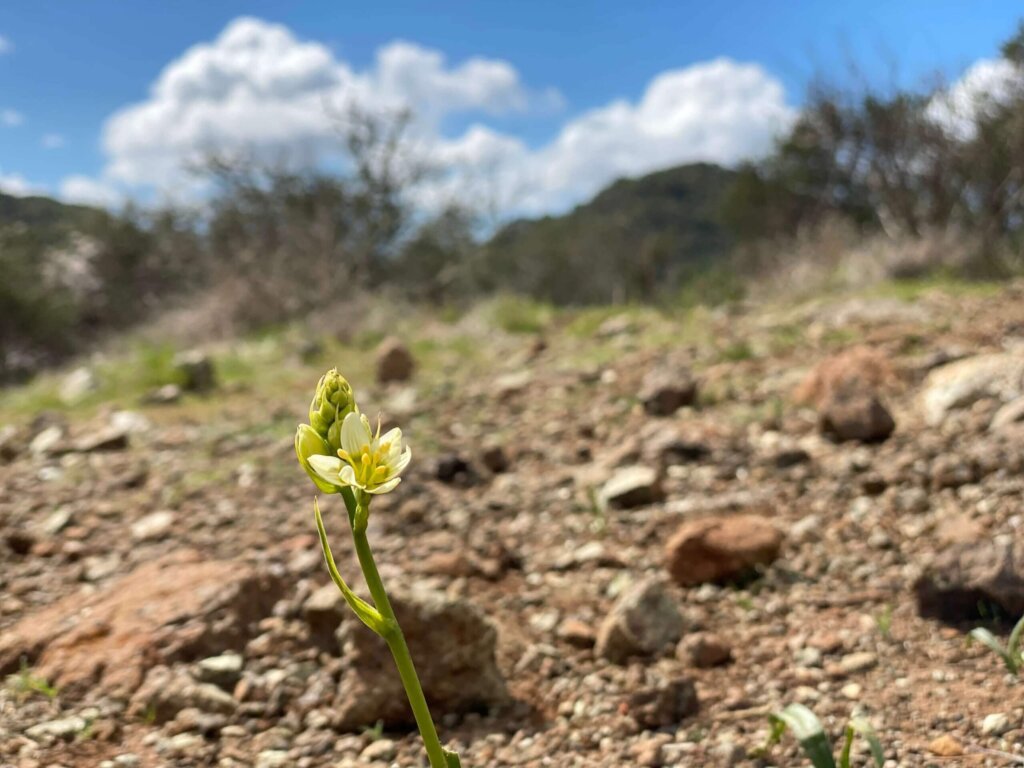 Whether you're biking or hiking any of the Irish Hill trails just west of Downtown SLO, you're likely going to run into some wildflowers! California death camas, bush poppy, and buckbrush are already getting spotted across the reserve, so keep your eyes peeled throughout the spring for more (and don't eat any death camas you find)!
Johnson Ranch Open Space
Just south of downtown SLO off the 101, Johnson Ranch Loop's 3.7 miles of grassy knolls are unmatched during the spring. The secluded hike makes for an awesome spot to bring the whole family to go wildflower hunting and catch golden poppies, lupines, and spanish-clover that bloom along the trail.
Shell Creek Road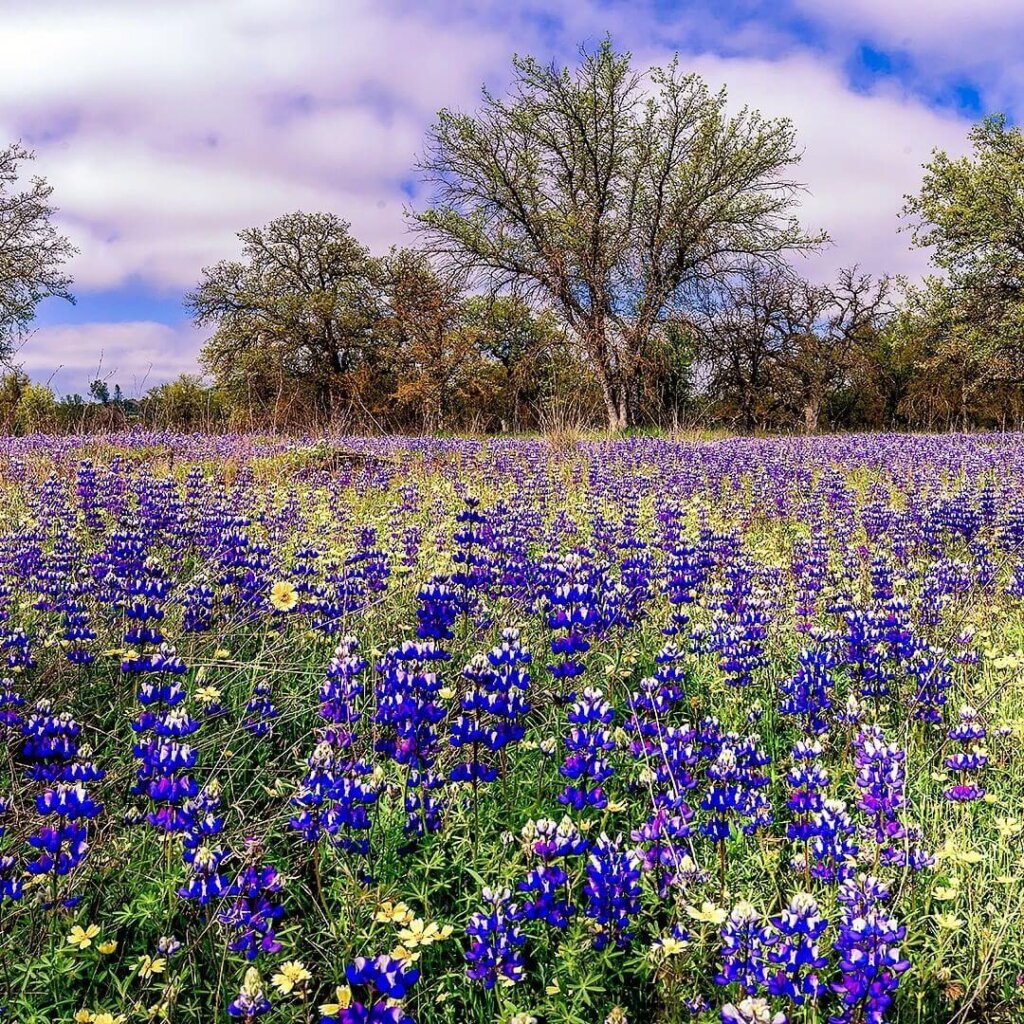 Not in the mood to hike to see some wildflowers up close? Shell Creek Road northeast of SLO off Highway 58 is a popular spot every year where wildflowers bloom on the roadside for easy viewing. You can look out for a large variety of wildflowers including white-tipped tidy tips, goldfields, baby blue eyes, coreopsis, and lupines.
Miossi Open Space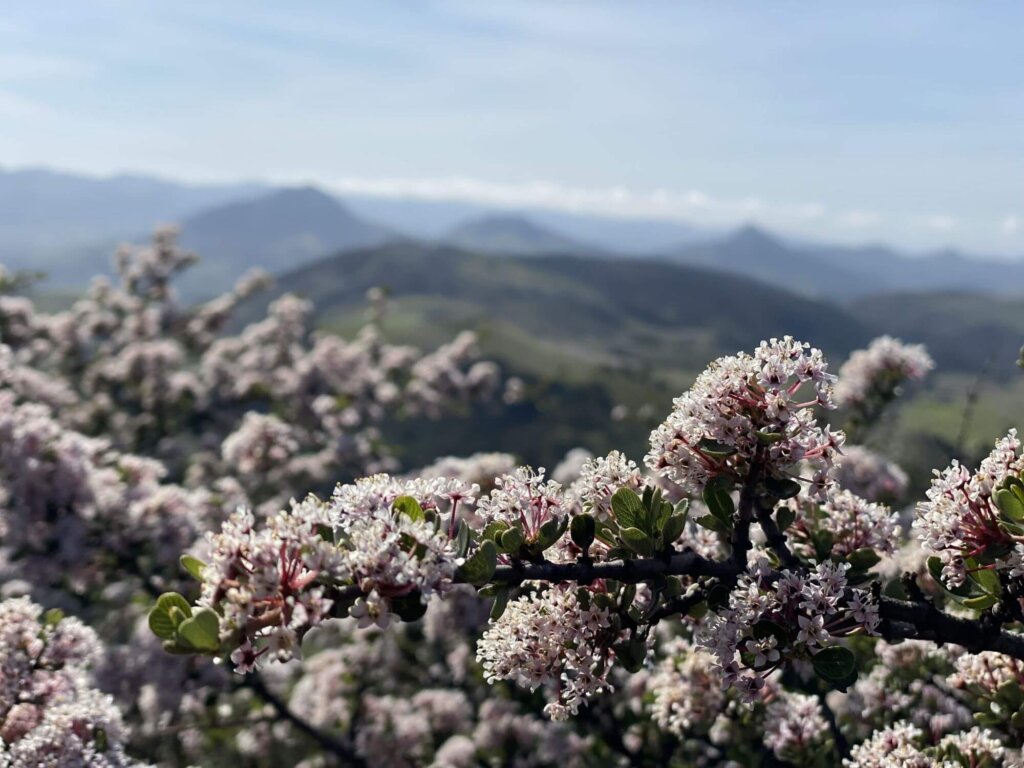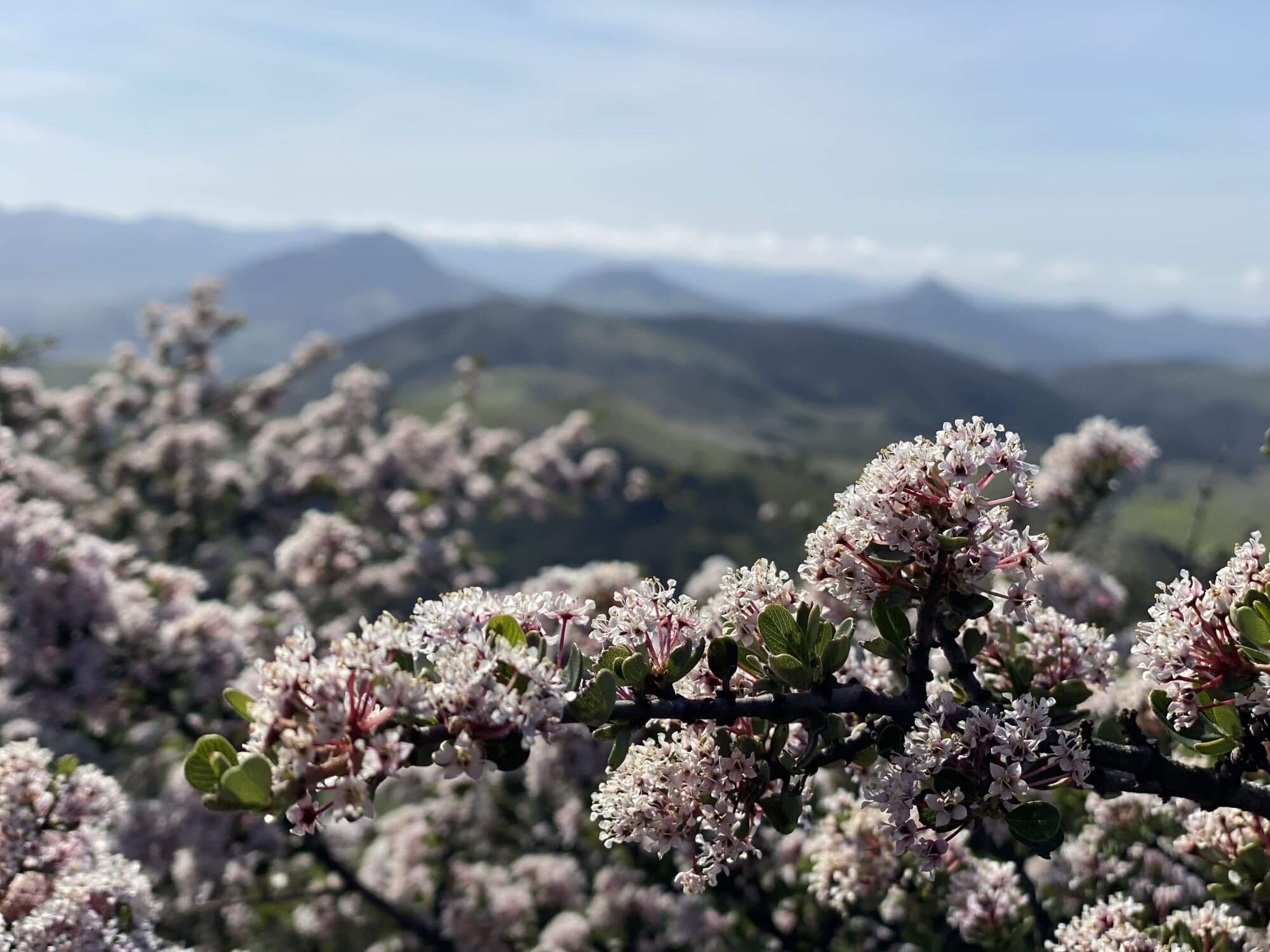 Miossi Open Space is the newest space acquired by the City of San Luis Obispo, so it's the perfect new place to explore during the wildflower bloom! Sour grass, California poppy, shooting stars, and death camas are slowly popping up ready to be observed.
Some of the space's trails have yet to open, but visitors are welcome! You can head north from SLO on the 101 and look for Old Stage Coach Road to find the start of the trailhead, and brace yourself for the panoramic views ahead!
Other Popular Spring Wildflower Bloom Spots in SLO
Make a full day of exploring San Luis Obispo when you visit any number of amazing spots to catch this spring's bloom.
Cerro San Luis Obispo
Laguna Lake Park
Ontario Ridge Trail
Prefumo Canyon Road
Reservoir Canyon Trail
South Hills Open Space
Show Off SLO's Flower Power
We want to see all the wildflowers you come across this spring! Be sure to post all your colorful finds and scenic views using #ShareSLO.