As San Luis Obispo continues to navigate through the coronavirus pandemic, it is our mission to bring some light to the situation by highlighting some of the acts of kindness. Today, we continue with our #SLOTogether series with a new round up of heartwarming stories from the local community that demonstrate love, care, and support to fellow neighbors, friends and family.
We acknowledge that people are the most valuable asset as a destination and a big part of what keeps our visitors coming back. There is no way we would be considered the "happiest place in the USA" without all the friendly smiles that you see on SLO-cals' faces day in and day out!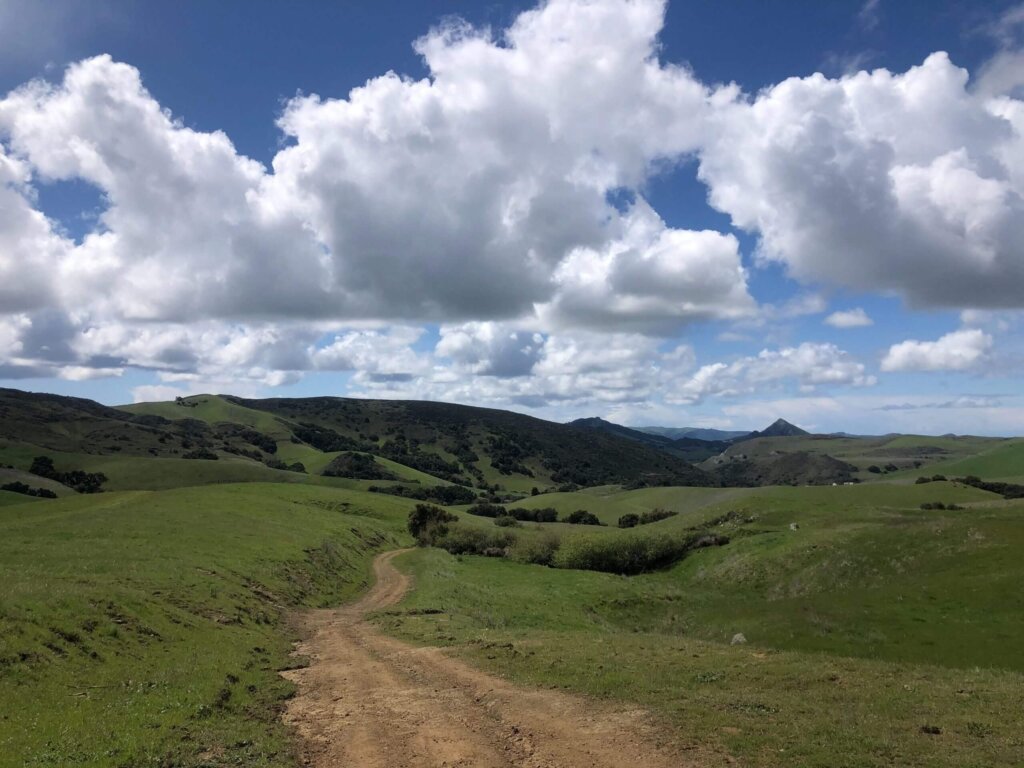 We truly believe that it is during these difficult times that we can find the most beautiful stories of SLO residents coming together as a community. We will get through this, because we are #SLOTogether.
Novo Restaurant opened up its pantry as a grocery store benefitting its affected employees
Downtown SLO's Novo Restaurant opened doors as a grocer, stocked and ready to distribute their fresh produce and products to SLO residents. The best part? It not only provides jobs to individuals in the service industry who would have otherwise gone without work during this time but it also benefits Novo employees who are unable to work their full schedule due to the service industry's state-mandated freeze. Hit Novo for some world-class groceries and for a good cause!
PS: They're even selling off their paper goods… like toilet paper!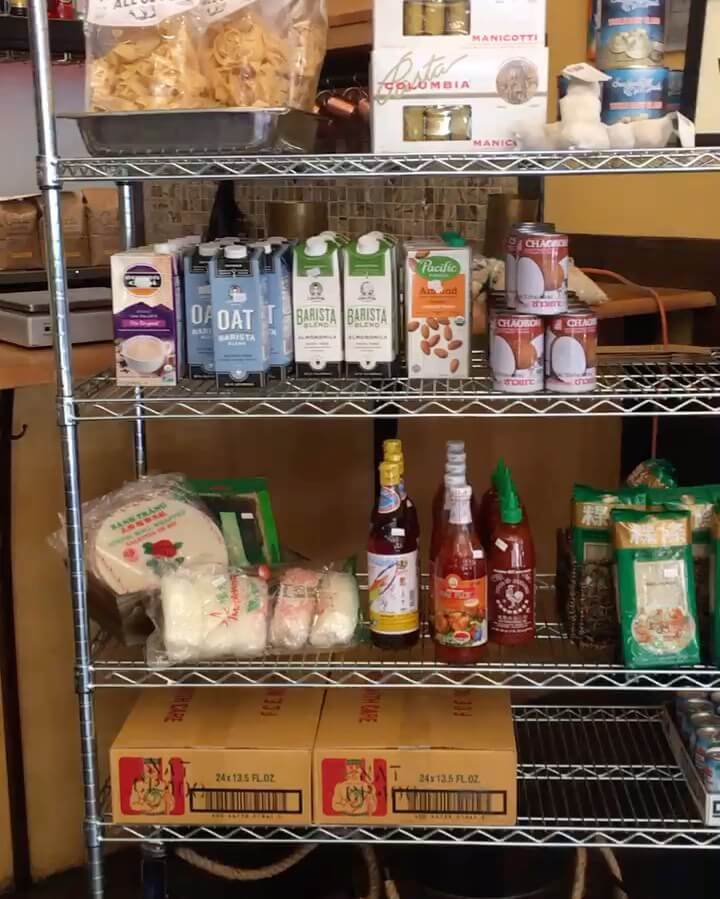 San Luis Obispo Coastal Unified School District is providing free meal service for children aged 0-18
San Luis Coastal Coastal Unified School District, or SLCUSD, is offering meal service for local children to ensure that those that could go without are supported during these times. The service includes 5 days of breakfast and lunch for students with an option to pick up on a weekly basis at one of 5 different SLCUSD schools. For more information, visit their site , Instagram, or call (805) 549-1270.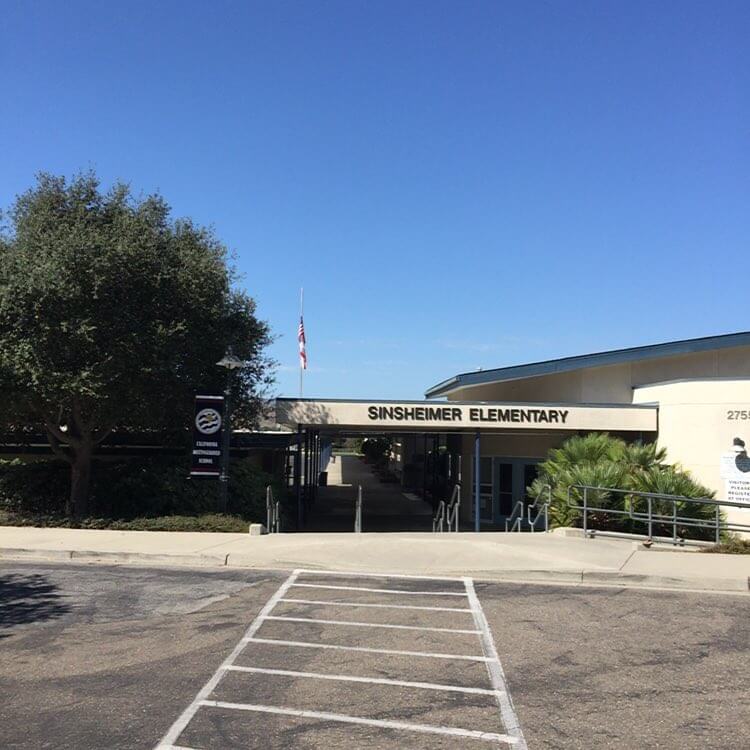 Old SLO BBQ launched a "Pay it Forward Meal" program to nominate and donate meals to those in need
Old SLO BBQ announced this week that they will be launching their "Pay It Forward Meal" program which allows its customers to add $5 on to their total order that will go towards a meal for those in need. Each "meal" purchased will be on a sticky note on the window of the location and can be redeemed by those who could use it.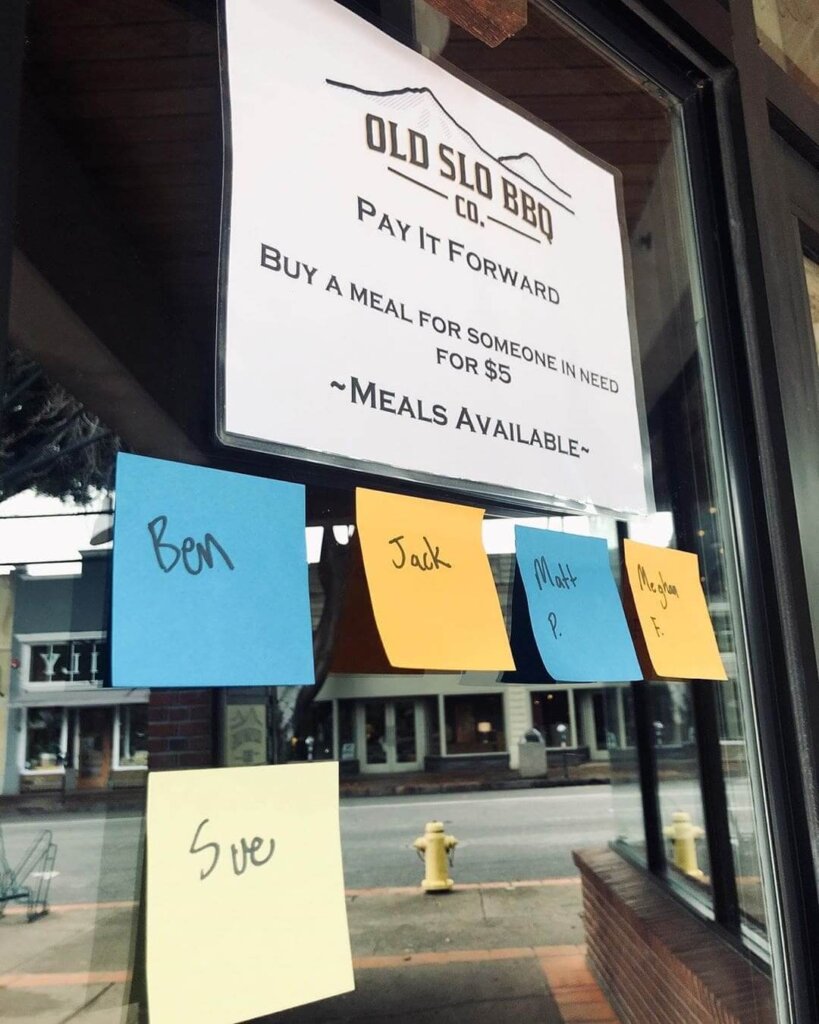 Downtown SLO Association hosted #TakeoutTuesday in support of local business
The Downtown SLO Association has been moving steadfast with its efforts to promote and support downtown businesses through the COVID-19 pandemic. Last week, they launched #WeAreDowntownSLO on social to support commerce across social platforms. They continued their efforts by hosting #TakeoutTuesday on Great American Takeout Day across social media and encouraged residents to order delivery or take out from one of our many local restaurants. Cheers to supporting local business!
Mistura is making house-made hand sanitizer to help address the demand
With cleaning supplies and sanitizing solutions are in high demand, Mistura Restaurant in SLO is helping meet the demand for hand sanitizer by selling a house-made solution. They announced over the past week that they would begin to sell them in their "Walk-In" pantry, also opened up as a grocery store. Mistura, along with sister restaurant Mama's Meatballs, even opened up a go-fund-me page in support of its employees who could use the extra financial support at this time.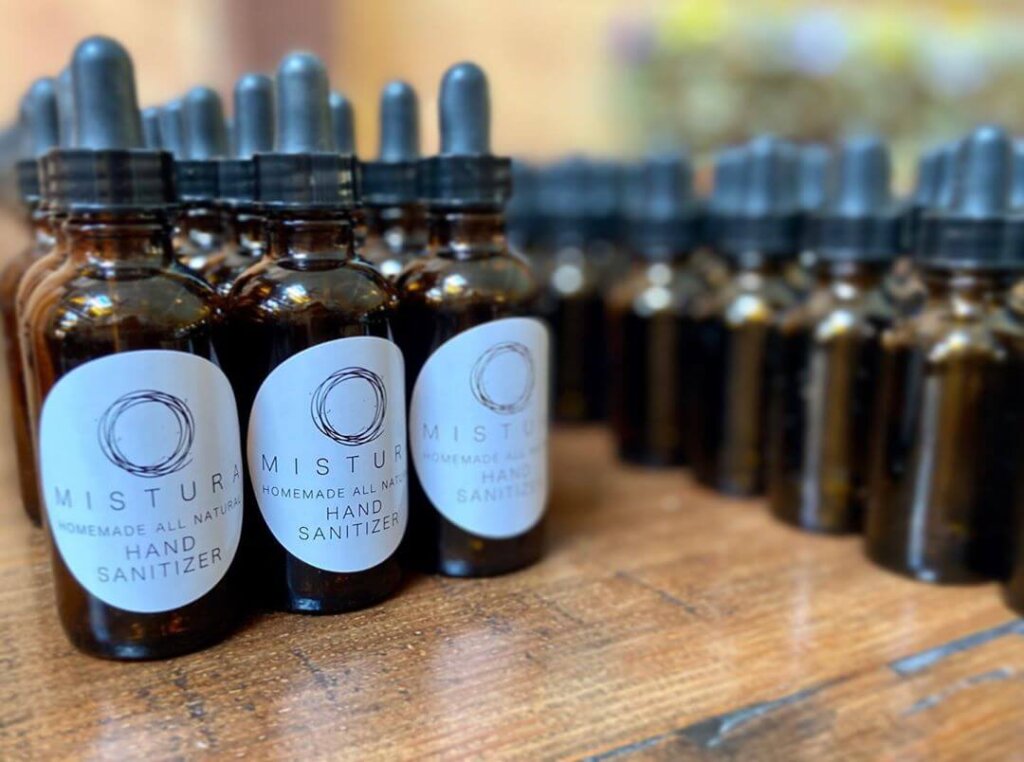 We're absolutely sure that there are many more incredibly inspiring stories out there in San Luis Obispo and its surrounding areas. We ask that in the coming weeks you continue to share your #SLOTogether stories with us on social media and continue to spread the positivity that SLO is so notoriously known for.
We know we will get through this, because we are #SLOTogether.