As we close out our second full week of abiding by the mandated shelter at home executive order issued by California Governor Gavin Newsom, San Luis Obispo locals are getting creative and finding new ways to bring the community together and most importantly keep our special community's spirit alive.
It goes without saying that the local SLO community is truly one of a kind. Week after week we come across so many unique stories that exude support, compassion, and kindness. Even at such uncertain times, so many people are finding ways to give back and share hope with one another.
This week we are featuring four local innovators in our community that are making a difference. #SLOTogether
Local therapist holds free virtual sessions offering a coping mechanism for stress and anxiety
Born and raised on the Central Coast, Monique Sigler is a local LMFT who recognizes the stress the COVID-19 pandemic is having on the community and she is doing something about it. She uses tapping, a form of psychological acupuncture, in her practice to help clients stay calm and grounded – and now you can try it too.
Monique will be holding free virtual classes over the coming weeks. Be sure to follow Monique on her Instagram channel for updates on upcoming class opportunities.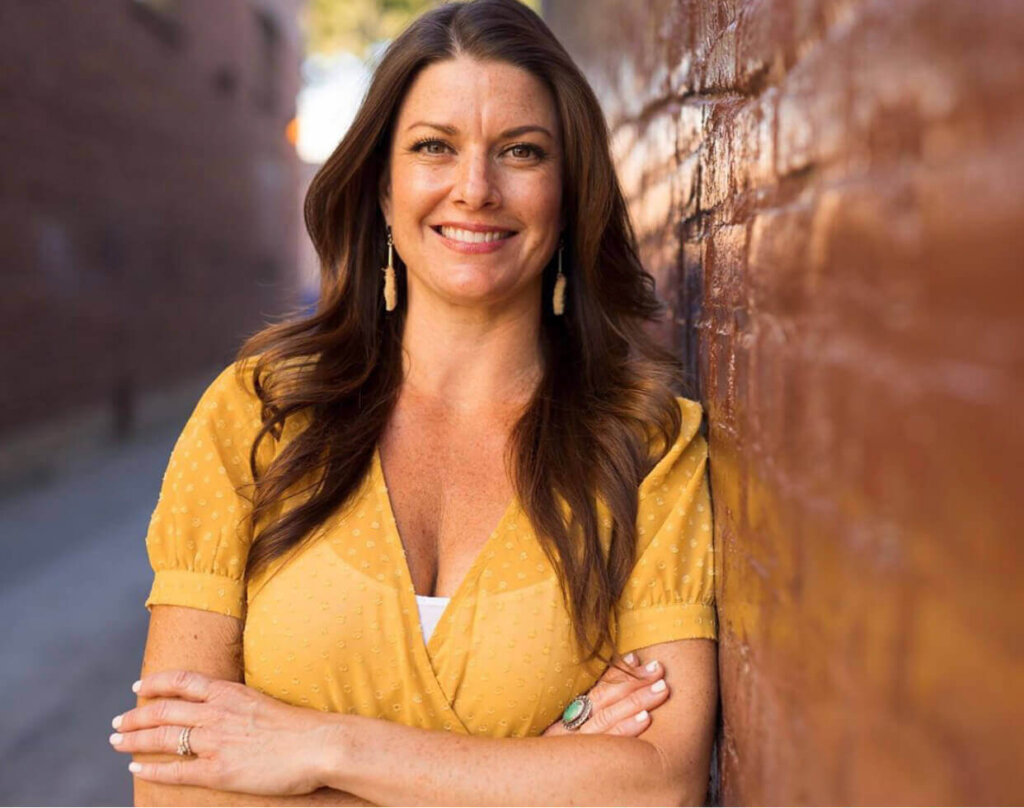 SLO MakerSpace launches Service for SLO County to help keep the community safe
The well-known group of local makers aka, SLO MakerSpace recently launched the new volunteer movement, Service for SLO County. Service for SLO County is working to keep SLO County community members safe during these difficult times by offering common sense based acts of service.
One of their most recent projects included the production of 700 face masks! Incredible, right? All of this work was completed by local volunteers. Be sure to follow Service for SLO County on Instagram for updates on their work and how to get involved.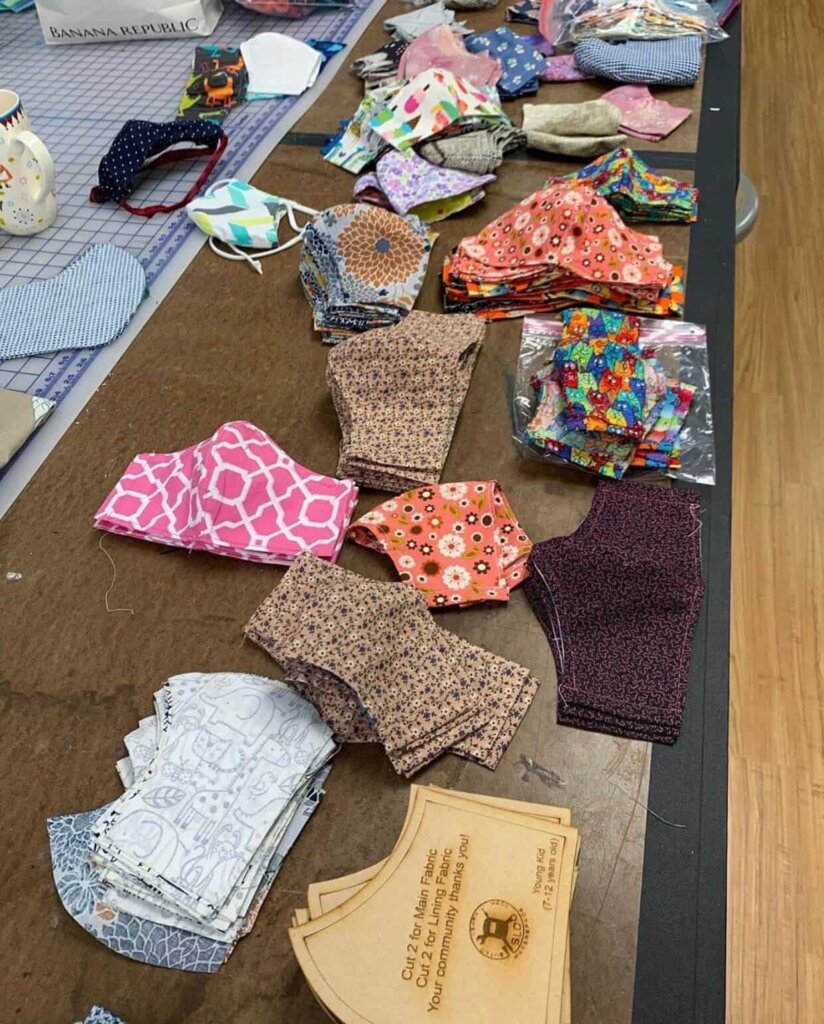 Kick-it Points creates rewards for social distancing activities to support local businesses
Local startup, Kick-it Points is rolling out a new feature to their app and you will want it! Kick-it Points has created a way for users to get deals for social distancing in response to the COVID-19 pandemic. Previously, the app allowed local businesses to create deals and geolocate them around town for users to go to, but given that people are sheltering at home and/or partaking in their own social distancing activities (like hiking, or going on walks), they wanted to give users full control over the things that they do to get rewards. Thus, the new feature now lets users select a thing to do or place to go AND the deal they'd like to get rewarded with upon completion.
Now you can get your steps in, save money, AND support local businesses. The app update rolls out on Saturday, April 4, 2020. Download the app today. Available in the App Store and Google Play.
What's Open in SLO featuring daily social distancing events held by businesses and updates community on local business hours & status
Local entrepreneur and owner of Dot & Cross Studio, Rachel Hamman, launched the "What's Open in SLO" website in response to the COVID-19 pandemic. She recognized the urgent need to support small local businesses amidst the many closures due to the outbreak.
Rachel is also working in partnership with Mark and Jacki, owners of Avila Market in Avila Beach who launched and run the supporting Instagram channel, SLO Still Open, which is updated daily with new deals and events businesses are putting on – all following social distancing guidelines of course!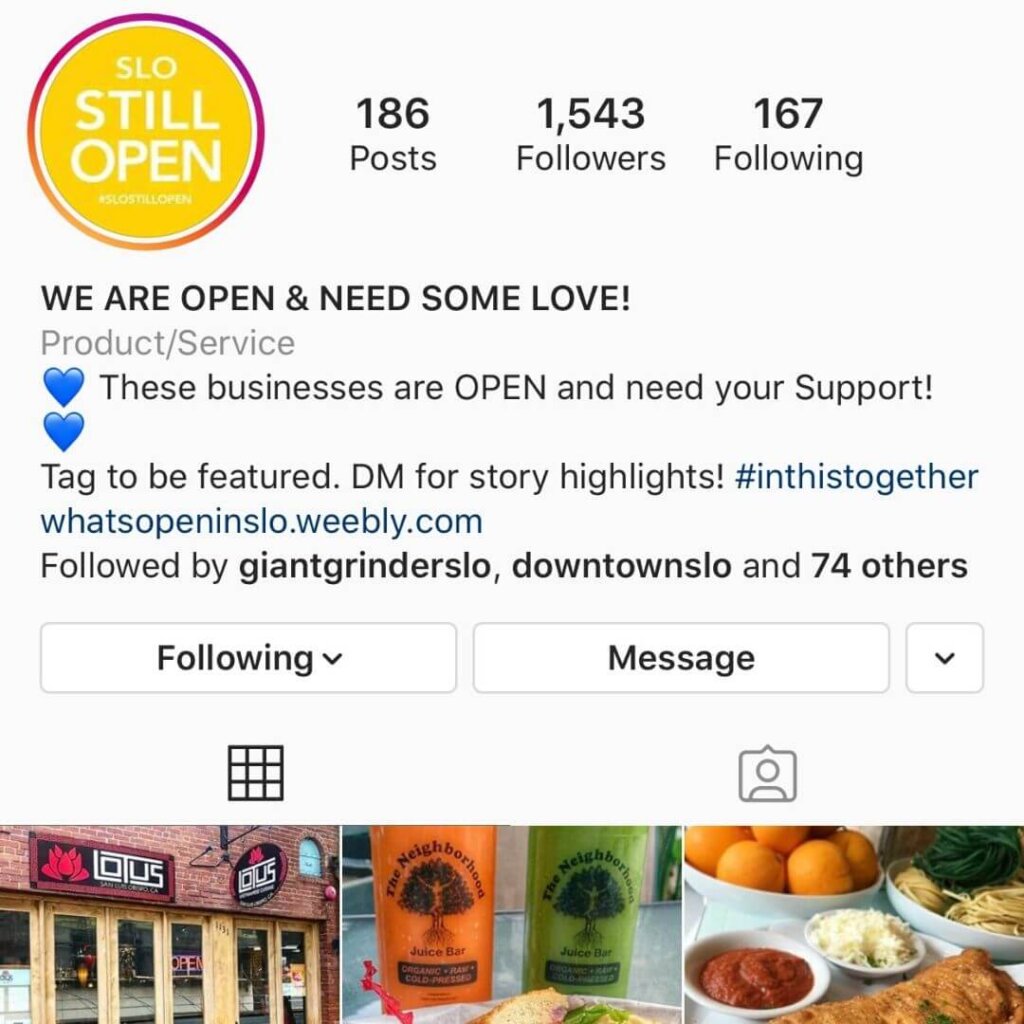 These are just four examples of ways locals are evolving to support our community. We know there are many others, spread the word and share your stories with us by tagging #SLOTogether. We were dubbed the Happiest City in America for a reason! Continue to support local and invest in our community – we need it now more than ever.