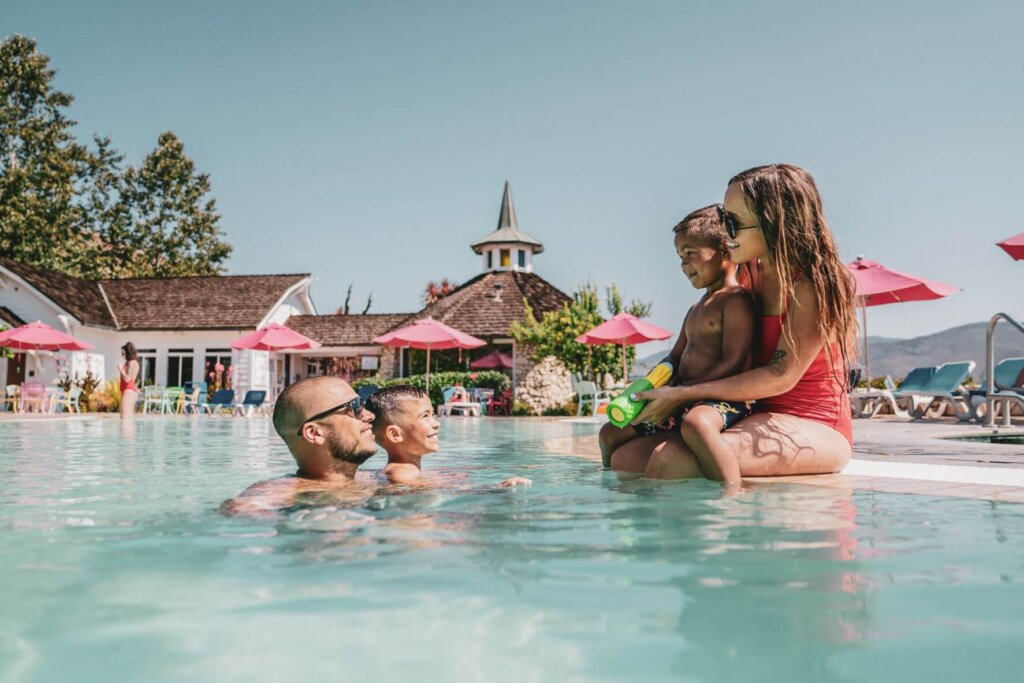 Summertime…and the livin' is SLO. We like to keep things cool around here, even when the weather isn't: concerts, festivals and a little beach tasting makes every day a chill one.
But you won't get the authentic summer SLO experience by day-tripping. If you really want to kick back, relax, and soak up that iconic California sun, give yourself a few days to live like the locals do. Because we don't like to rush things around here (unless it's to say "hi" first).
So go ahead–pack that extra pair of pajamas. Leave your laptop behind. Snooze your alarm for the next few days. Most of all, SLO down. Here's why you should spend the night in San Luis Obispo this summer.
Reason 1 — Summer Concert Nights

Kick-start your weekend with Downtown SLO's Concerts in the Plaza, a summertime exclusive. June through August, you can catch free live music every Friday night. But don't head home right after the show–the best way to experience our summer concerts is by staying in town. Enjoy the music, then keep the fun going with dinner or drinks around town. Then head back to your hotel, get some rest, and wake up ready for the next day's adventure.
Reason 2 — Beach Sunrises & Sunsets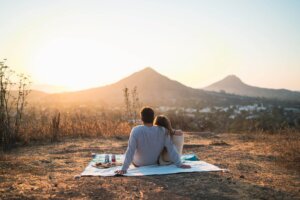 Get a front-row seat to SLO's most beautiful natural light shows. San Luis Obispo is home to endless natural vistas you can't see unless you're up early or out late. There are lots of ways to catch sunrises and sunsets on our gorgeous local beaches: wake up before dawn and ride the Bob Jones City to Sea Bike Trail into Avila Beach, explore Pismo Beach's tide pools near dusk, or wander along the embarcadero in Morro Bay and watch the wildlife when no one else is around. There's no better way to end your day–or kick off your night–and wake up excited to do it all over again.
Reason 3 — Sweet MidWeekend Kickbacks
Shhh–we'll let you in on our best-kept secret. Every day in SLO feels like the weekend, so there's never a bad time to visit (and stay overnight). That's why when you visit us
Sunday through Thursday and spend two nights in town before Aug. 31, 2022, we'll give you $100 cash to spend any way you like during your trip. That's an afternoon of wine tasting, or an evening of horseback riding, or an awesome souvenir from a local artist. It's our way of saying thanks for visiting–and your ticket to the best of MidWeekend SLO.
Reason 4 — Help Keep SLO Green
Less driving. More walking–and biking, and swimming, and horseback riding and… Well, let's just say we're big fans of sustainability around here. That's why we created Sustainable SLO and Keys for Trees: a program that uses a portion of your room charge to plant trees around town. So the longer you stay with us, the more trees we'll plant, and the more you'll help keep our home (and by extension, our corner of the planet) beautiful. Now that's a trip you can feel good about.
Reason 5 — See SLO by Night
You may be surprised to learn that SLO comes alive at night. Sure, we're a city of early risers, trail-hikers and outdoor recreation enthusiasts, but we also know how to cut loose when the sun goes down. Don't miss your chance to join us for delicious food- and drink-filled evenings at our best-loved locales: dive bars, cocktail lounges, dance clubs and much more are waiting to be discovered. And when you're partied out, do the responsible thing and stay the night in town.
Get your summertime SLO sleepover started right. Visit our hotel directory to find local stays for you and your group and check out all the SLO attractions –and be sure to tag us in your favorite moments with #ShareSLO.