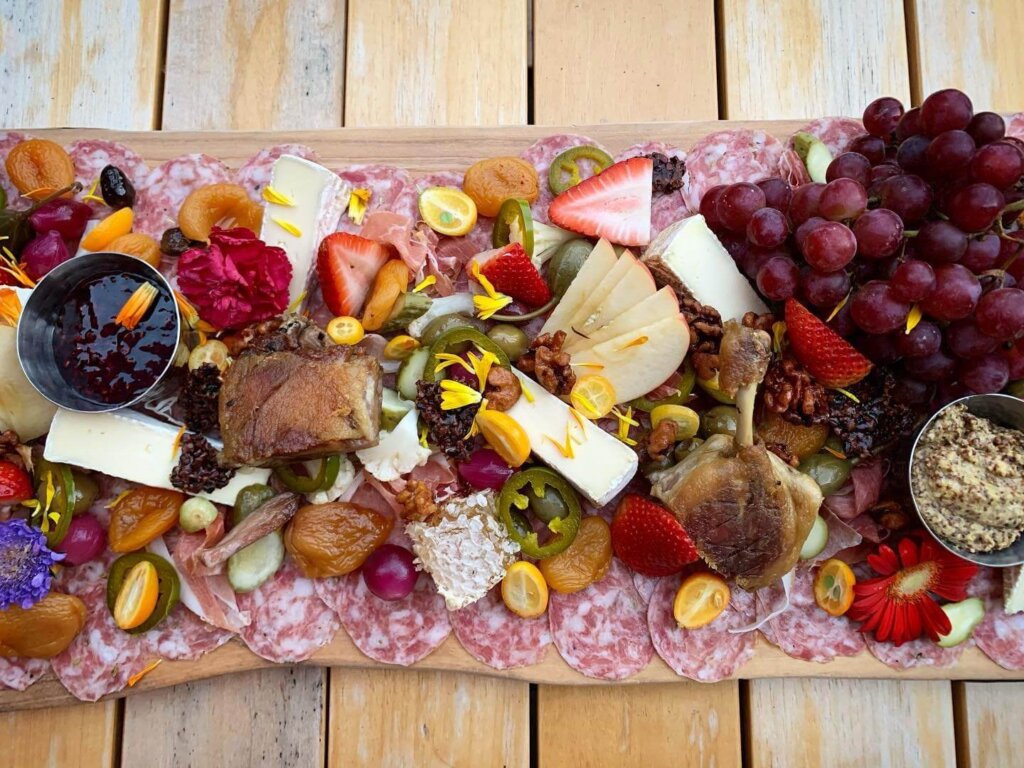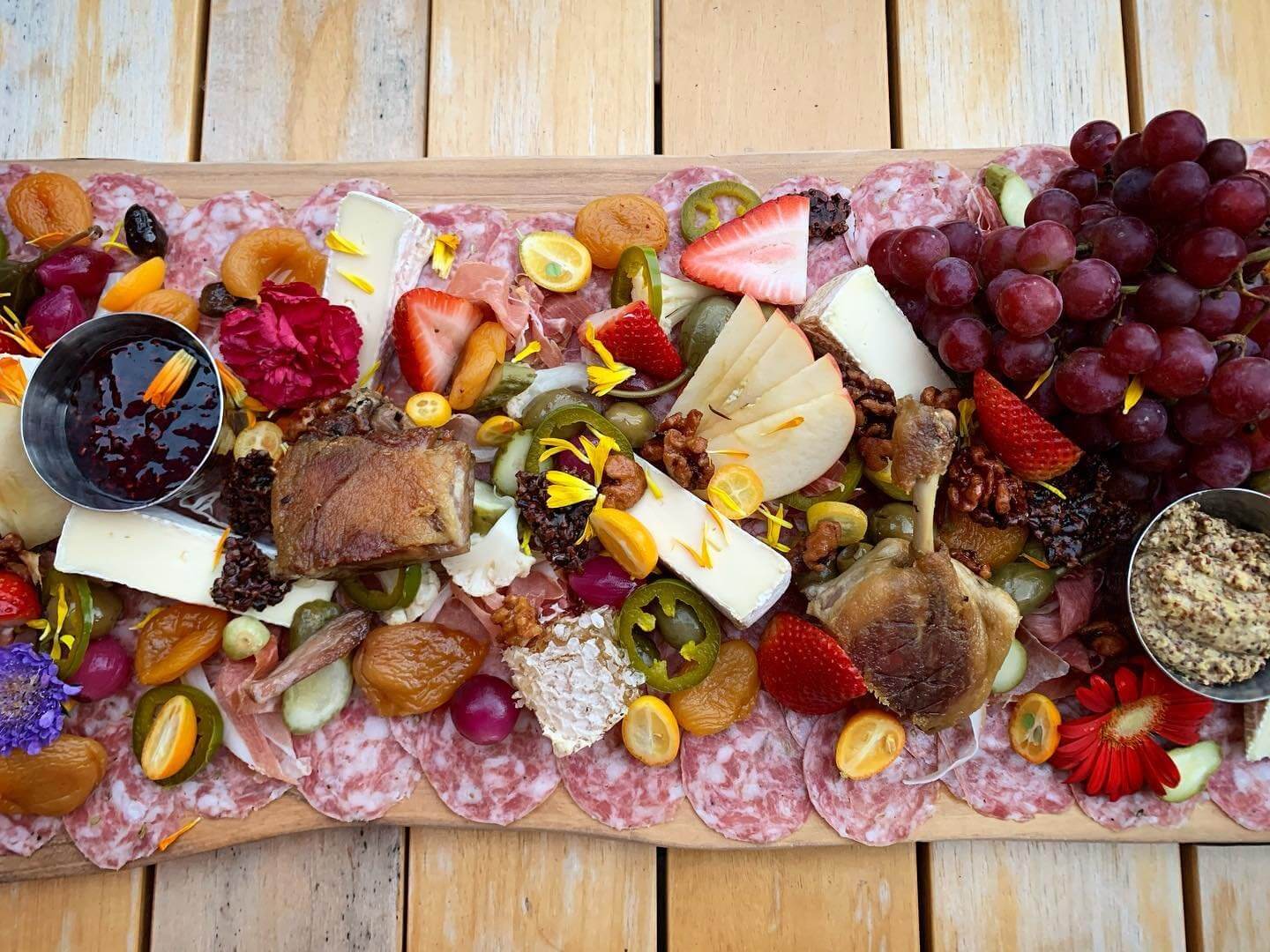 Fresh Finds in Yelp's Foodie City of the Year
With 2023 just around the corner, we can't help but feel nostalgic for all the trails we hiked, the places we explored, the concerts we attended…and of course, the food we ate.
And how could we not be? After all, there's no place quite like San Luis Obispo's dining scene, where creativity converges with the freshest possible produce. So fresh, in fact, that the fruits and veggies you see at the Downtown SLO Thursday Farmers' Market just might make a reappearance on your Sunday dinner plate.
The result: a sometimes surprising but always savor-worthy selection of restaurants for every mood and palette. Travel around the world in three courses or tuck into classic west coast cuisine with our top picks for SLO restaurants in 2022, sorted by vibe for your convenience.
Authentic & Abroad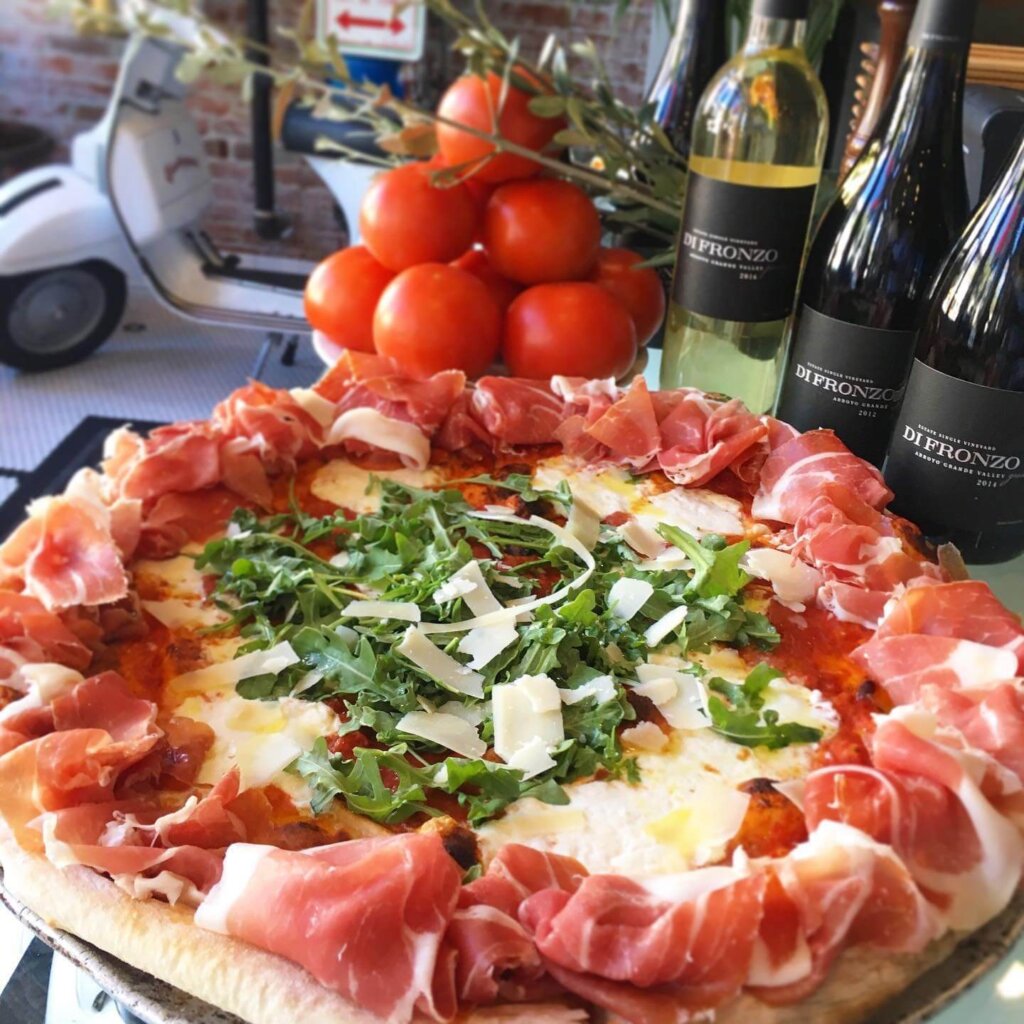 Giuseppe's Cucina Rustica
"I think this is the best Italian restaurant I've ever been to! A must-dine-in restaurant at SLO! Every item we ordered was just finger-licking good." – Abishek R., Google
Once you're in San Luis Obispo, you don't have to book another flight to enjoy an authentic Italian meal. Just pop over to Giuseppe's, where you'll find a huge menu featuring everything from familiar pizzas and pasta to traditional octopus appetizers.
Address: 849 Monterey St, San Luis Obispo, CA 93401
Website: www.giuseppesreataurant.com
Bon Temps Creole Cafe
"They have a dog-friendly patio and make a point of bringing water for your pups. Food is solid and they have a number of options for vegetarians/vegans which can be hard to find for Southern food." – Kristina D., Google
Southern food on the west coast? You may be surprised. Bon Temps is our go-to for Louisiana-style classics like po boys, fried green tomatoes, catfish and jambalaya. The lively atmosphere and friendly service will have you feeling right at home.
Address: 1819 Osos St, San Luis Obispo, CA 93401
Website: www.bontempscreolecafe.com
Petra Mediterranean Pizza and Grill
"It may have just been the hunger but the small custom pizza I got almost made me cry. Biting into the layers of sweet dough, garlicky pesto, and cheese was heavenly. The dough was sweet, soft, AND crunchy!" – E., Google
That cool breeze may be coming from the California coast, but it's easy to forget when you're at Petra. Generous portions and fresh ingredients make this Middle Eastern eatery the perfect spot for a quick lunch (or stick around–there's indoor and outdoor seating).
Address: 1210 Higuera St, San Luis Obispo, CA 93401
Website: www.eatpetra.com
Cool & Classy
Novo
"Creekside in downtown San Luis Obispo, perfect environment for a romantic gourmet dinner. Wide choice of taste tempting dishes, attentive yet unobtrusive staff, matchless place for quiet conversation, will be long remembered." – Richard L., Google
You don't need an excuse to treat yourself to a meal at Novo, but this cozy creekside restaurant is perfect for date nights and special occasions.
Address: 726 Higuera St, San Luis Obispo, CA 93401
Website: www.novorestaurant.com
Luna Red
"What a phenomenal experience. The decor, the ambiance, the staff, the drinks, and of course, the food. We ordered the mixed paella and it was simply amazing. I am a self-proclaimed food critic and I give it two thumbs up." – Jobany V., Google
Small plates and big glasses make Luna Red the perfect place to relax and catch up. You'll even get your daily dose of SLO culture: Luna Red is situated across from the beautiful San Luis Obispo Mission de Tolosa bell tower. The only way it could get any better is if you could bring your dog along. (Oh wait–you can. Doggie water bowls are provided.)
Address: 1023 Chorro St, San Luis Obispo, CA 93401
Website: www.lunaredslo.com
Alex Madonna's Gold Rush Steak House
"We had such a fantastic experience here! The decorations add an outstanding amount of character to the room, and it made me feel like I was transported to a totally different time period. I had ordered the rib eye steak, which was cooked exactly the way I like it and it tasted amazing! " – David W., Google
The Madonna Inn is famous in and outside SLO for its unique history and raucous pink-themed interior. Its steak-centric restaurant follows suit with pretty pastel furnishings that take you back in time. Come hungry–the portions are generous.
Address: 100 Madonna Rd, San Luis Obispo, CA 93405
Website: www.madonnainn.com/goldrush-steakhouse
Casual & Comforting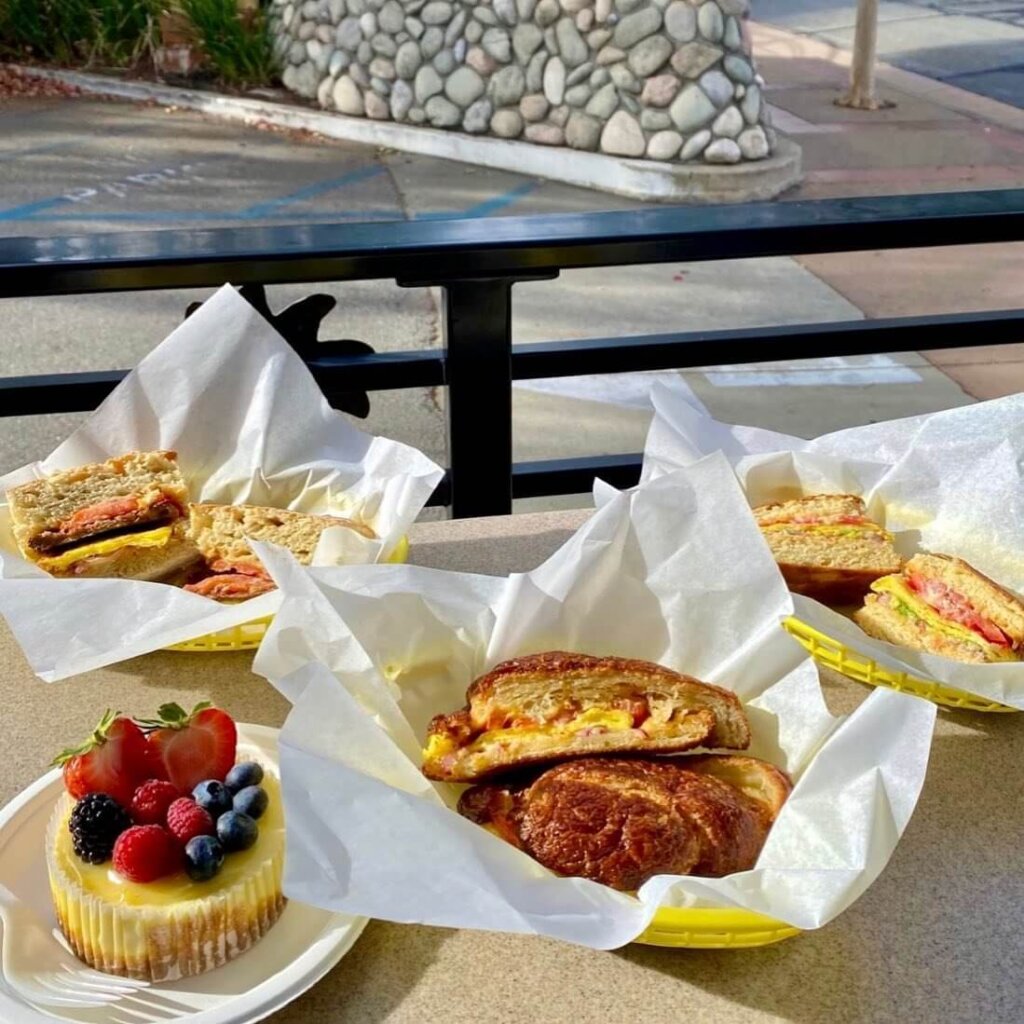 Splash Café
"Wow! Best clam chowder I've ever had. You have to get in a bread bowl! The fried shrimp, fish and chips taste so fresh. I will definitely be back! To top it off service was phenomenal." – Janie F., Google
Heading out for a beach day? Be sure to stop by this MoJo landmark first. Splash Cafe offers everything we want from a seaside eatery: comforting soup, grilled sandwiches, crispy onion rings, and their famous clam chowder. And did we mention the fresh bakery pastries?
Address: 1491 Monterey St, San Luis Obispo, CA 93401
Website: www.splashcafe.com
Louisa's Place
"Louisa's is GREAT. Breakfast there is homestyle and awesome. Be sure to have the bacon and a biscuit with your eggs – unforgettable!" – Mary C., Google
When you're in SLO, it's easy to feel at home (because when you're here, you're a local). But if homesickness strikes, find a remedy at Louisa's Place. This downtown diner serves classic (and comforting) breakfast and lunch staples.
Address: 964 Higuera St, San Luis Obispo, CA 93401
Website: www.louisasplace.com
Old Slo BBQ Co.
"Best tri-tip sandwich in town and possibly all California!! Get it on a French bread! The pulled pork is also delicious." – Catherine W., Google
Meat lovers rejoice: the perfect tri-tip sandwich has finally been found, and it's at Old Slo BBQ Co. Nestled in the heart of the city, this walk-up barbecue eatery boasts over 40 on-tap beers and regularly hosts live music. Grab your food, grab a table and get munching.
Address: 670 Higuera St, San Luis Obispo, CA 93401
Website: www.oldsanluisbbq.com
Michelin Approved
Nate's on Marsh
"We very much enjoyed the uniquely warm and sophisticated ambiance and staff as much as the restaurant's own robust selection of apps and entrees which (having tried 5 or 6 of them) were very well proportioned, well timed and plated." – Mark M., Google
Self-described as contemporary American cuisine with Italian soul, this downtown eatery recently joined the echelon of restaurants who've earned Michelin's notice. The La Scala salad and hand-cut pappardelle with Tablas Creek lamb ragu and walnut gremolata come highly recommended.
Address: 450 Marsh St, San Luis Obispo, CA 93401
Website: www.natesonmarsh.com
Ox + Anchor
"Amazing from start to finish. Entire staff was friendly and accommodating. Glasses were always full, and empty plates never lingered for more than a minute or two. Props to the chef and kitchen crew for turning out beautiful meals for my wife and I. And major kudos to our server Brian for the flawless service. Looking forward to our next visit." – Derek I., Google
Steakhouse, but make it modern. Ox + Anchor is well known for its fresh takes on classics like sirloin, filet mignon and ribeye. Along with turf, there's plenty of surf: crab cakes, duck, fresh oysters and prawns abound. Be sure to ask for a wine recommendation–their carefully curated library is full of local selections from throughout San Luis Obispo County.
Address: 877 Palm St, San Luis Obispo, CA 93401
Website: www.oxandanchor.com
Fill your plate (and your glass) at more San Luis Obispo restaurants. Just don't forget to snap a pic for the 'gram before you tuck in (and be sure to tag us with #ShareSLO).
For more foodie inspiration, check out the best places to eat in San Luis Obispo.