LoHi is nestled between Downtown, Higuera Road, and endearing neighborhoods of Victorian and Craftsman-style homes. A destination for unique shops and dining, LoHi hidden gems include world-famous sandwiches from High Street Market & Deli, recreational marijuana from women-owned Megan's Organic Market, and contemporary Italian cuisine at Nate's on Marsh.
This part of town runs parallel to the 101 Freeway and Madonna Inn Bike path. Get your sweat on at Cycle Tribe, or Headstrong Fitness, or take it to the hills and hike the Lemon Grove Loop Trail at Cerro San Luis.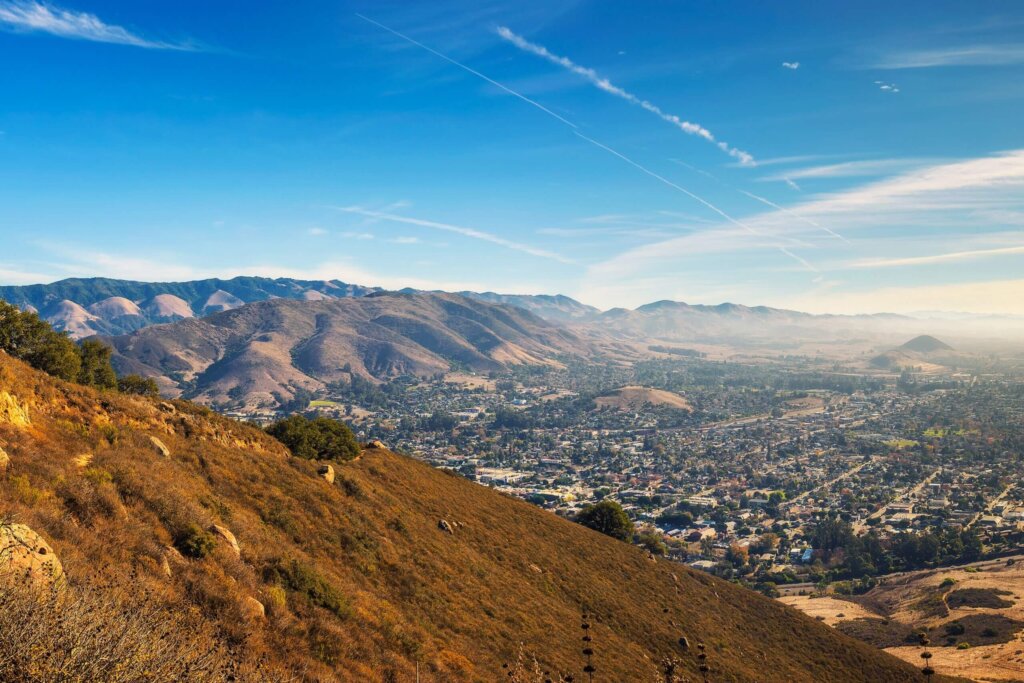 Keep it Tasty
The flourishing restaurant scene in the lush, energetic neighborhood of LoHi is not to be missed. There are a few places we recommend checking out to awaken your taste buds.
For your morning caffeine boost, head over to Nautical Bean. This full-service coffee shop has great food and a laid-back setting, making it the perfect spot to start your day.
For a hearty and nutritious bite, House of Bread offers freshly made breads and pastries. All goods are made in-house by hand, using all-natural ingredients. These pastries make the perfect treat, and you will taste the difference of the use of real butter, high-quality flours, and fresh fruit.
Delicatessens are an essential part of a LoHi's dining scene. The best ones are generally open all day and dish out comfort food in generous portions. High Street Market & Deli was once the main market for railroad workers, and is known today for savory sandos made from scratch and a fun and friendly old-school vibe. Pro-tip: High Street has a happy hour promo everyday at 4:20 p.m.
Ben Franklin's Deli is another local favorite, serving the biggest sandwiches in San Luis Obispo since 1969. We recommend Ben's ATC Sandwich. It turns out Ben had quite a knack for discovering electricity AND making a good sandwich.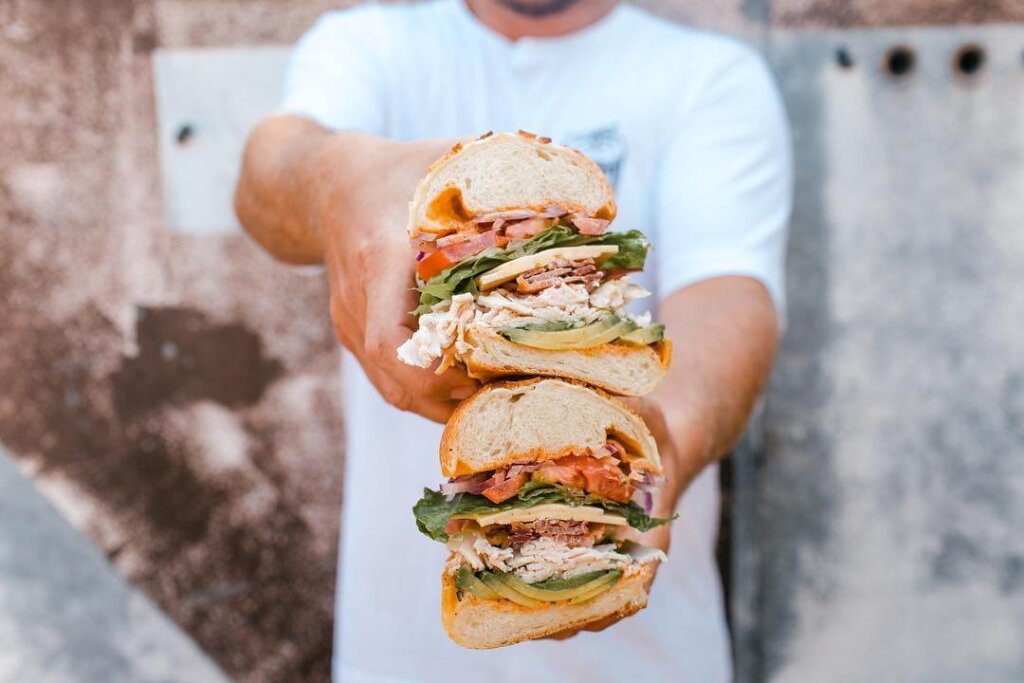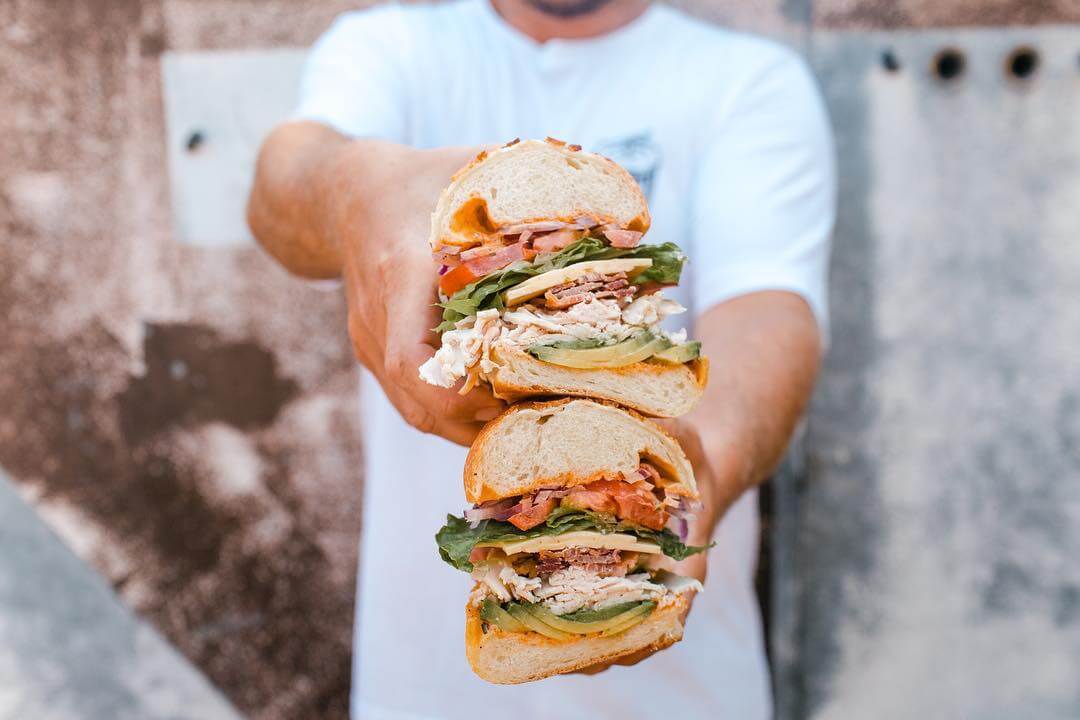 Keep it Recreational
With a vibrant and active ambiance and quick access to incredible natural beauty, LoHi is truly a must-visit. Put on your walking shoes and step out into the neighborhood to discover all it has to offer.
To find stunning views of the city and its surroundings, head over to Cerro San Luis located just west of Downtown. Cerro San Luis is a part of the Morros, a chain of volcanic peaks expanding east from Morro Bay. This mountain range looks like a postcard and is a beautiful place to hike.
For birding, hiking and running, the 2.2-mile Lemon Grove loop trail is a great place. This trail is a sanctuary for enjoying solitude during quieter times of day and was named for the citrus groves that were once located on the slopes. The best times to visit this trail are April through September. It is still accessible year-round, just make sure to have an umbrella handy.
Do you have a need for speed? This convenient Madonna Inn Bike path connects riders from the historic Madonna Inn to Laguna Lake Park. This bike trail runs parallel to Highway 101 and continues all the way to Downtown San Luis Obispo.
For a stationary bike experience, Cycle Tribe offers indoor classes to the beat of the music. Escape responsibility and join a welcoming, high-energy, playful community to sweat and connect in a cardio workout that creates positive change in body and mind. Another great place to work up a sweat in SoHi is Headstrong Fit. This one-of-a-kind, veteran-led gym offers group training, personal training, and open gym.
Keep it Local
LoHi's unique shops are a part of what makes this neighborhood special.
For cannabis connoisseurs, Megan's Organic Market (aka MOM) offers the brightest and highest quality recreational and medicinal cannabis products. This 100% women-owned company is dedicated to redefining society's relationship with cannabis through responsible stewardship. They are passionate about improving the health of others and the community through education, awareness, and access to sustainable, high-quality cannabis products.
For all your tool and hardware needs, LoHi has it all. With a plethora of auto part shops, this is the neighborhood for road-trippers and commuters alike. Harbor Freight Tools is the go-to supply store in LoHi, stocked with a wide range of tools, hardware and other products for the home, garden and car.
Discover LoHi
Located at Higuera and High Street, LoHi has many amazing restaurants and businesses. Check them out in our LoHi Neighborhood Map.