Opening on Sunday, December 17, SLOcally Made is a collective comprised of local women makers that have come together to bring innovation, identity, and purpose to the local shopping community in San Luis Obispo. These local female makers, including Mini Makers, offer handcrafted artisan gifts, created in San Luis Obispo that are perfect for this holiday season.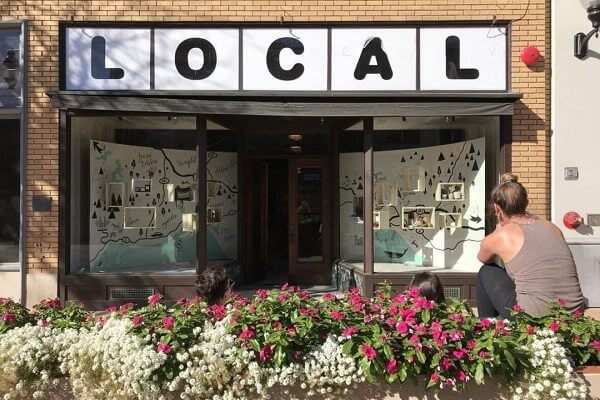 The women makers of SLOcally Made are redefining traditional trades such as leatherwork, weaving, painting, metal-smithing, screen printing and authorship, resulting in a selection of fine craftsmanship and artisan goods. The marketplace is led by myself, Sadie Rogers, a local visual artist and creative entrepreneur, specializing in hand-lettering, watercolor, graphic design, and mixed media, as well as private art classes and product line development of prints, apparel, and goods.
From Concept to Creation
Through a series of community connections, I've had the wonderful opportunity to paint a couple murals on this block of Monterey Street – One even won a Downtown Beautification award last Spring! Through these projects, I've developed a great relationship with Copeland Properties. In October, two of my maker friends reached out on the same day to throw around the concept of having people come to us in addition to heading out to all the holiday markets we usually attend. I took that as a sign from the universe to put some feelers out. Welp – I didn't have to go far as the Copeland's offered the iconic Muzio's space to create a store, which we were absolutely thrilled about.
I knew immediately that there was no way that I was going to pass this opportunity up, but I also knew immediately that I was not going to be able to do it by myself. So, I reached out to 17 of my lady maker friends and 14 replied, YES! within a day. Since that day, we haven't turned back.
Within 3 weeks, we had teams built and the window came to life. From there, we've added 7 more makers to the mix to house more than 20 artisans and 5 mini makers that are under 10 years old for our Creative Market that opens on Sunday, December 17.

The goals of the space are to tell the story of why it's important to us, our community, and our economy to shop locally – To celebrate the entrepreneurs that were in this town before us, to build a foundation and inspiration for those to come, and finally, to show how our wonderful community as come together to create this collective space.
This whole concept couldn't have happened without the talents of the incredible artisans who are participating. All of which use traditional trades to create products with a contemporary flair. The variety of items in the shop will suit all ages and genders, providing a one-stop-shop for all our customers in the heart of San Luis Obispo.
Meet the Makers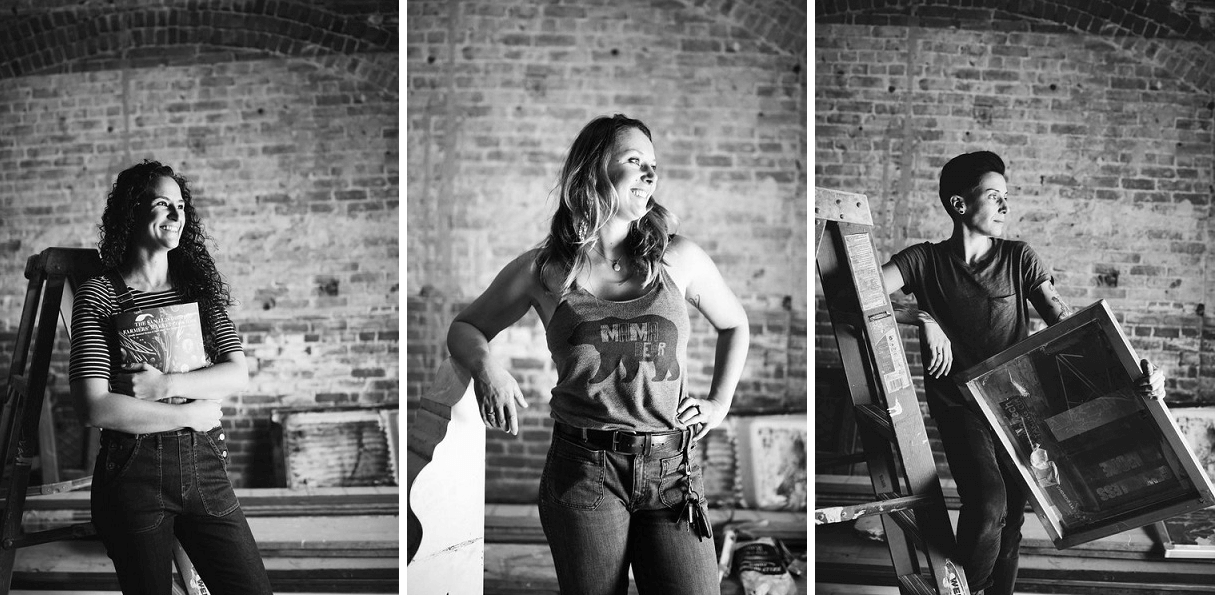 From talented artists to innovative creators, meet the makers of the SLOcally Made Showroom and Pop-up Creative Market. Each of these artist makers brings a contemporary and whimsical flair to their craft.
To celebrate and honor our female entrepreneurs' contributions to the community, SLOcally Made will also be hosting an opening event on Wednesday, December 20 at 5:00 p.m. at 870 Monterey Street. The event will include food by Mint+Craft, live music, silent movies, maker demonstrations, and an interactive art display.
SLOcally Made Details
Address
870 Monterey Street, San Luis Obispo, CA 93401
Facebook
Marketplace Hours
Sunday, December 17 | 10:00 a.m. – 7:00 p.m.
Monday, December 18 | 11:00 a.m. – 9:00 p.m.
Tuesday, December 19 | 11:00 a.m. – 9:00 p.m.
Wednesday, December 20 | 11:00 a.m. – 3:00 p.m. with Opening Party at 5:00 – 9:00 p.m.
Thursday, December 21 |11:00 a.m. – 9:00 p.m.
Friday, December 22 | 11:00 a.m. – 9:00 p.m.
Saturday, December 23 | 10:00 a.m. – 7:00 p.m.
Sunday, December 24 | 9:00 a.m. – 2:00 p.m.
SLOcally Made Vendors
Fable Soap Co.
Kayla King Design
Clover & Branch
Seabreeze Cupcakes
Sweet Bella Jewelry
Candace Rae Design
NC Designs
Kendra Aronson Creative
Blueberry Jewelry
Androgynous fox
Cassie Idler Pottery
Sadie A. Design
Leather by Sophia
Wildmoon Collection