In partnership with Brand USA's "One Big Welcome" initiative and Visit California's "All Dreams Welcome" campaign, San Luis Obispo launched its own "SLO Welcomes" decal project. The San Luis Obispo Tourism Business Improvement District has embraced these campaigns and extended the SLO Welcomes concept into its own marketing initiatives. Today, we continue the SLO Welcomes Q&A blog series featuring community members who embody the welcoming, unique, and inspiring spirit of San Luis Obispo.
Meet Shannon Len
Q. Tell us about yourself and how you landed in San Luis Obispo.
A. My mother's family (including 5 young girls) moved from Los Angeles to the Central Coast when she was a young girl, built a ranch home and never left. I was born and raised in SLO by my mother, who owns a local ceramic school called Anam Cré here in San Luis Obispo. I left for college at age 18, traveled the world and made jewelry along the way to support my gypsy ways. I came back in 2001 to reconnect with my community, where I started a monthly outdoor art event in Shell Beach in 2004, featuring over 100 artisans and coordinated it for over a decade. Alongside this event, I sold my handmade jewelry at craft shows and boutiques throughout California and Hawaii for 14 years. After having my first daughter, I decided to set my roots down even deeper and opened my first shop/studio in the Creamery in 2014. I slowly built the business and upgraded to a larger space 2 years later, where I handmade the jewelry right in the back of the shop. After outgrowing that, I finally moved my shop in 2016 to my current space, "Len Collective" on Higuera Street. I now feature over 200 makers and artisans from around the world, alongside many local goods. I am still making all of my own jewelry in-house (well, more like my kitchen table…lol), while working alongside 9 amazing women who help me run the brick & mortar and online shop.
I currently live close to downtown, where I can walk to work, with my husband Todd and our two daughters Pfeiffer (age 7) and Seycha (age 2). I count my blessings every single day that we were able to create such a fulfilling and creative life here on the Central Coast.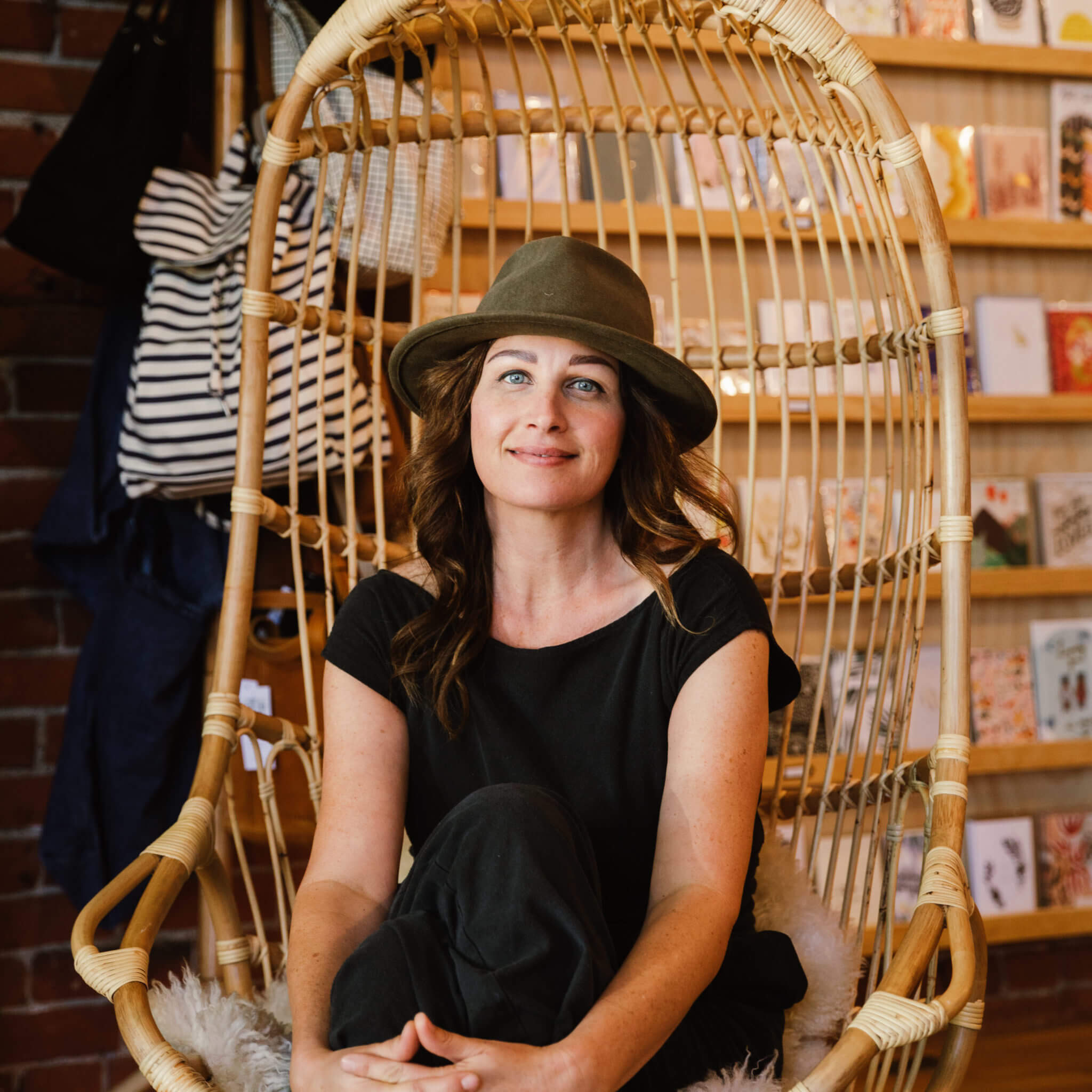 Q. What do you love about living/working in San Luis Obispo? 
A. I love the sense of community this area holds sacred, the friendliness of the people, and the support we show for one another. I have gratitude knowing that my community comes out to support the small family-owned businesses and all we stand for.  I truly believe SLO values having handmade and unique items in our town and that artisans can hold a space alongside the big businesses. I am also proud of how many women-run businesses this small town has to offer. I have worked for many inspiring women in this town, and their mentorship has helped me in developing my own all-women run business.
Q. Describe your perfect day in San Luis Obispo.
A. An early morning walk downtown for coffee on the patio of Linnea's, followed by a hike on the Johnson Trail in Avila, a beach day at Port San Luis with the family, and a late afternoon soak at Sycamore Hot Springs…and if there's any energy left, a BBQ in the backyard. This is pretty much our weekend routine during the Spring-Fall months.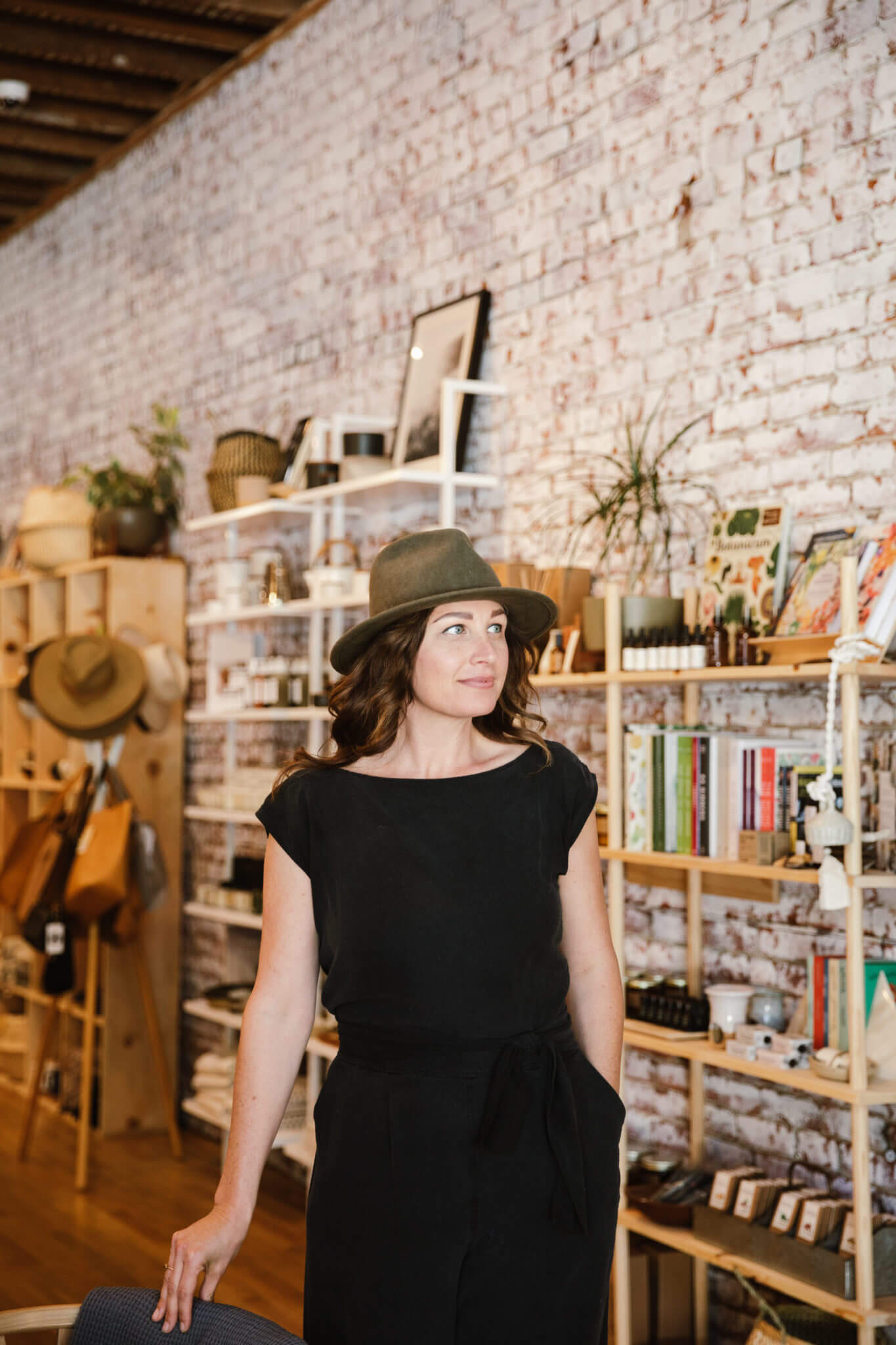 Q. Name your favorite activities in San Luis Obispo.
A. Hiking, swimming in the ocean, camping, beach walks, backyard BBQs, wine on the patio of Luna Red with girlfriends on a warm night, or cocktails at Sidecar on a cool winter night. Gosh, this list could get really long! I really never find myself bored living here.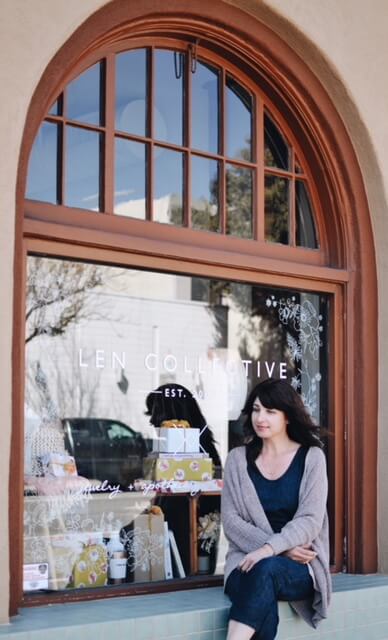 Q. Describe San Luis Obispo's community and welcoming culture. Do you have a moment or story that speaks to SLO's accepting and inclusive culture?
A. Well, in a time when our country can feel very polarizing and less inclusive on a national level, I find it very refreshing to see a movement here in SLO to counter this. One of our strongest leaders here in our community, Courtney Haile, who has spoken out to bring awareness and advocate for a more inclusive town, came to us with an inspiring idea. She and her organization, R.A.C.E Matters (Responsibility. Action. Compassion. Education.), designed a decal saying "SLO Welcomes All Sexual Orientations, Gender Identities, Countries of Origin, Races, Religions and Ethnicities". Each business vowed that by displaying this decal, it has "chosen to outwardly express its support for groups that have felt the effects of increased hateful rhetoric and behavior throughout the nation," and that "hateful and threatening speech or behavior toward anyone because of his or her sexual orientation, gender identity, race, religion, country of origin, or ethnicity will not be tolerated." We immediately felt connected to this message and believed this small gesture could have a larger impact. So, we combined efforts for a shop fundraiser to raise the funds to do a larger run of these beautiful stickers, and in turn making them available to all those who wanted them on their businesses or homes. The outpouring of support was inspiring and reminded of us of how many good people reside here in SLO who want our community to be welcoming and inclusive. It made us very proud to be a part of this movement in SLO, a town full of innovators and action takers.
Q. There are lots of other places to visit in California. What makes SLO unique?
A. We still hold that small town charm with a community that smiles and says hello to strangers on the street, or that "you go ahead" gesture at a 4-way stop. Growing up here, you can take that for granted, but after visiting other towns, I am always happy to come home to this generosity.
Q. What's your favorite "hidden gem" in SLO that people visiting should know about? 
A. My favorite "hidden gems" in SLO are:
The Sycamore Hot Springs (especially the Oasis soak tub for 6+ people)
Avila Beach walks in the early mornings before the crowds
Goshi Sushi in Downtown SLO
The Palm Theater
Any of the handcrafted cocktails at Sidecar Cocktail Co.
The Patio at Linnea's Cafe
Saturday morning Madonna Shopping Center Farmers' Markets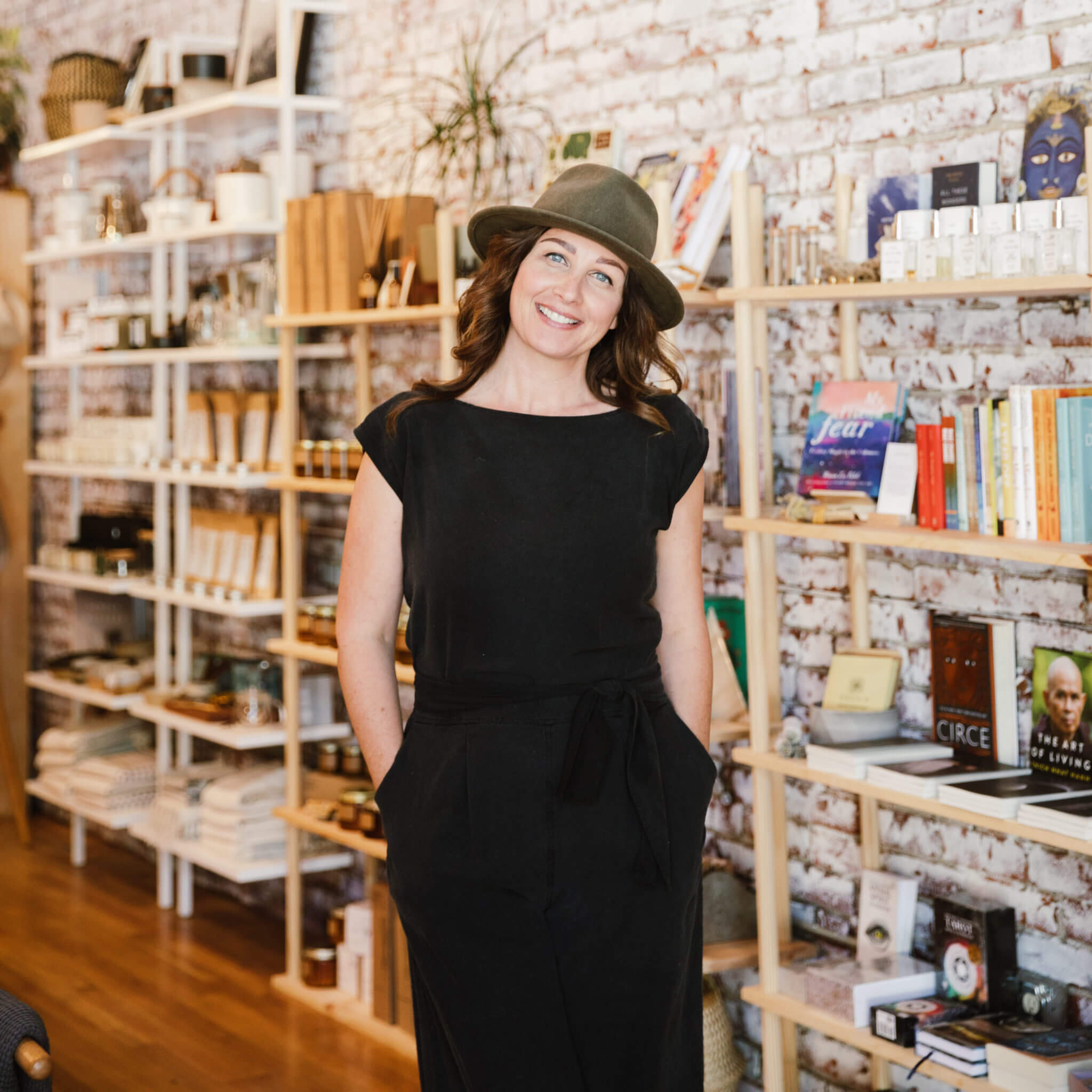 Follow Shannon and the Len Collective:
Instagram: @lencollective
Facebook: www.facebook.com/lencollective