In partnership with Brand USA's "One Big Welcome" initiative and Visit California's "All Dreams Welcome" campaign, San Luis Obispo launched its own "SLO Welcomes" decal project. The San Luis Obispo Tourism Business Improvement District has embraced these campaigns and extended the SLO Welcomes concept into its own marketing initiatives. Today, we are excited to announce our latest initiative, the SLO Welcomes Q&A blog series featuring community members who embody the welcoming, unique, and inspiring spirit of San Luis Obispo.
Meet Renee Periat
Q. Tell us about yourself and how you landed in San Luis Obispo.
A. I grew up in Pescadero, a small coastal town in California nestled between the ocean and redwoods. While Pescadero appealed to my love for the outdoors, it fell short in the social department. After graduating from Pescadero High School in 2000 (with all 13 of my fellow classmates), I immediately migrated South to San Luis Obispo. I choose SLO primarily because I just needed an upgrade in population, and it wasn't too far from home. Coming from such a small town, big cities like San Francisco or LA would have swallowed me whole. I landed in SLO because of the perfect balance between the desolate town I grew up in, and a big city. San Luis Obispo was my perfect middle ground.
Q. How long have you worked/resided in SLO? What is it about SLO that has kept you here?
A. I've stayed in SLO ever since first moving here back in 2000. I fell in love with the laid-back social vibe and the unique geographical setting. I can't imagine there are many places in the world where you could go to a morning hike along a hill ridge, to an afternoon food and wine festival downtown, and then end the day watching the sunset on a beach… At least not without fighting huge crowds the entire time.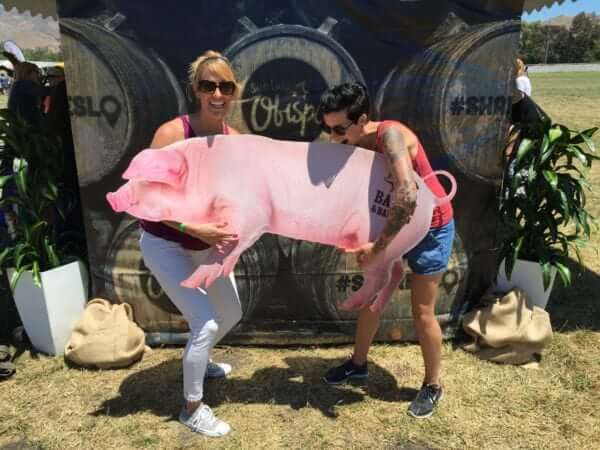 Q. What do you love about working in San Luis Obispo?
A. Because of the tight-knit community, working in San Luis Obispo has proven to have its benefits through the powerful networking capabilities. You hear the words "what a small town!" thrown around quite a bit when personal connections are made.
Q. Describe your perfect day in San Luis Obispo.
A. My idea of a perfect day in San Luis Obispo would be waking up and enjoying my coffee outside on the balcony, taking my little dog Kevin Bacon out for a hike, getting lunch with my girlfriend in Downtown SLO, heading back home to do chores around the house, and then ending the day with a family backyard BBQ. One of the biggest reasons why my idea of the perfect day is possible is because of the near-perfect weather conditions we experience practically year-round.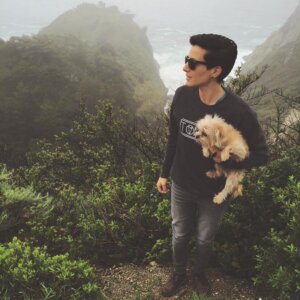 Q. Name your favorite activities in San Luis Obispo.
A. My favorite activities in SLO consist of hiking, wine tasting, weekend trips to Big Sur, going to the Sunset Drive-in, trying new restaurants or going to our usual favorites, tide-pooling at the beach, and simply spending time with friends and family.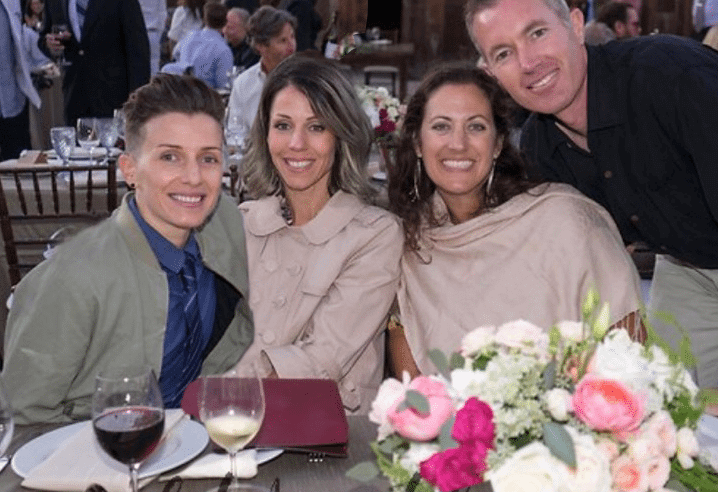 Q. Please describe San Luis Obispo's community and welcoming culture. Do you have a moment or story that speaks to SLO's accepting and inclusive culture? If so, please describe.
A. San Luis Obispo's community has been nothing but warm and welcoming to me in the time I've been here. In my younger years before I moved to SLO, I struggled internally with the fact that I was gay. When you live in a town whose population is in the hundreds, it's difficult to visualize how you can fit in when you see yourself as different from everyone else. When I finally moved to San Luis Obispo, I found a community that had other people like me and a community that showed no hesitation or rejection for the person I was. It allowed me to grow into myself and find certainty and confidence in who I was for the first time in my life. This newly discovered confidence helped to fuel my endeavor of teaching myself how to screen print and launching Androgynous Fox; a clothing line that celebrates genderless clothing options.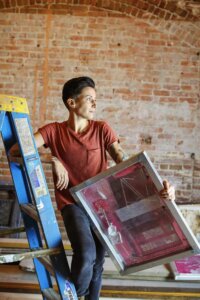 Q. There are lots of other places to visit in California. What makes SLO unique?
A. I think what makes SLO unique and sets it apart from other popular California destinations is its perfect balance. Not only is it perfectly centrally located which allows for quick access to all of California, but it has an incredible balance between its social scene and outdoor recreational options.
Q. What's your favorite "hidden gem" in SLO that people visiting should know about?
A. One of my favorite "hidden gems" in SLO County is a sunset walk along the bluffs in Shell Beach. The gorgeous beach, colors in the sky, smiles on every person you pass, and the lively impromptu musicians jamming out overlooking the ocean feels like something out of a dream. And it's free! Pro-tip: bring wine.
Follow Renee and Androgynous Fox:
Instagram:
@androgynousfox
@reneeandrofox
Facebook:
www.facebook.com/androgynousfox