In partnership with Brand USA's "One Big Welcome" initiative and Visit California's "All Dreams Welcome" campaign, San Luis Obispo launched its own "SLO Welcomes" decal project. The San Luis Obispo Tourism Business Improvement District has embraced these campaigns and extended the SLO Welcomes concept into its own marketing initiatives. Today, we continue the SLO Welcomes Q&A blog series featuring community members who embody the welcoming, unique, and inspiring spirit of San Luis Obispo.
Meet Takuto Doshiro
Q. Tell us about yourself and how you landed in San Luis Obispo.
A. I was born in a small town in Osaka, Japan and emigrated to the United States when I was about 11 months old. A lot of Japanese families used to move to the U.S. as part of a work-stay program for tech companies and eventually move back to Japan, but my parents really liked it in San Jose, so we decided to stay. The very first time I stepped foot in San Luis Obispo was in 5th grade as a part of my California mission history project. I remember coming to town, drawing sketches and walking through Mission San Luis Obispo de Tolosa. Little did I know that in 2014, almost 7 years later, I would be returning to San Luis Obispo as a freshman at Cal Poly.
I've since graduated from Cal Poly, majoring in Art & Design with a minor in Integrated Marketing Communications. I currently work on campus as a Student Manager of Facility Operations at the Cal Poly Recreation Center and I am also a Digital Designer at Matchfire, a digital advertising agency in SLO.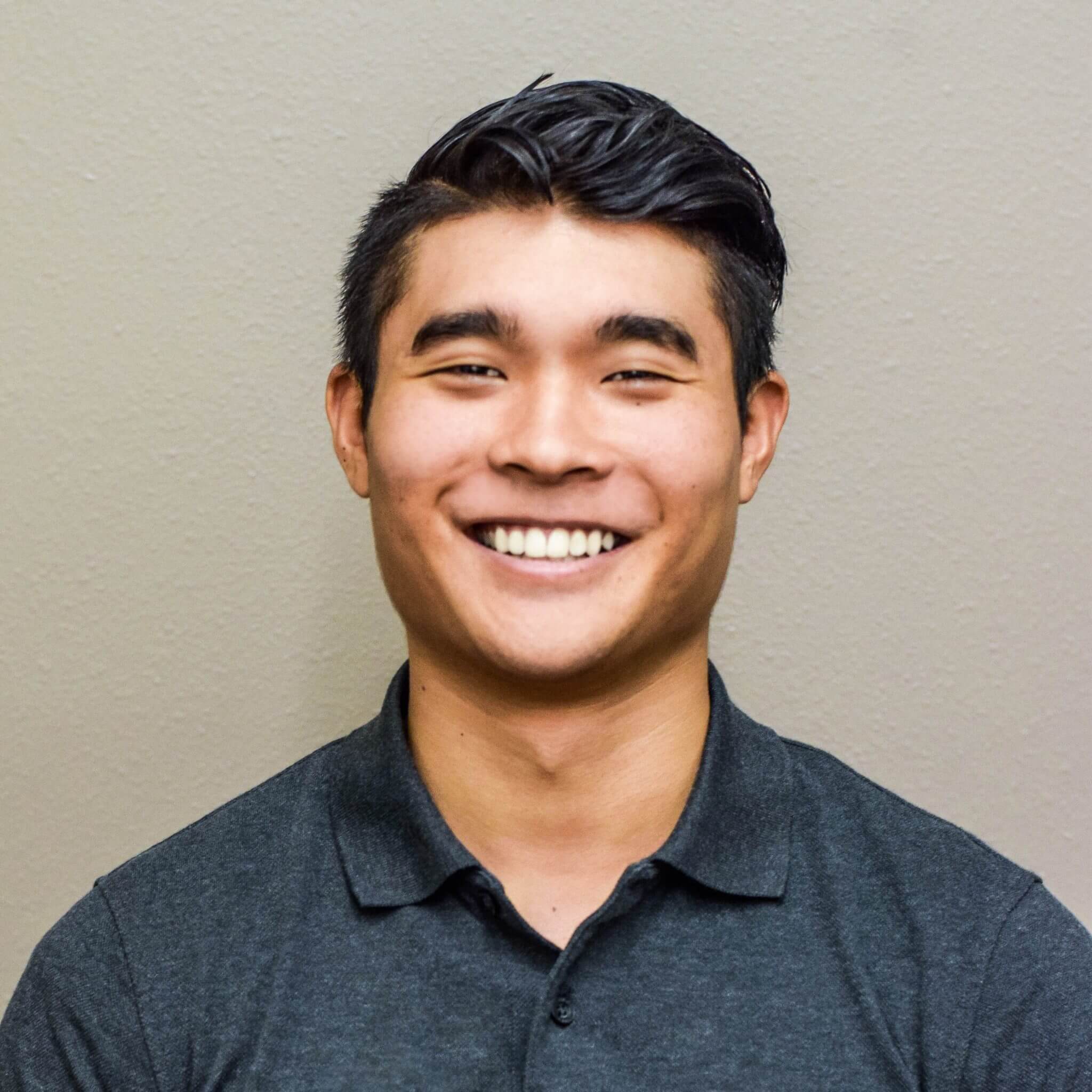 Q. How long have you worked/resided in SLO? What is it about SLO that has kept you here?
A. I have resided in San Luis Obispo for 4 years now. The primary thing that has kept me here is school, but even when school was out during summer, I ended up staying here in SLO. I don't know if it's the amazing weather, friendly and welcoming atmosphere, or the never-ending bucket list of things to do (and places to eat), but I've always found a way to have fun and enjoy my time here.
Q. What do you love about living/working/going to school in San Luis Obispo?
A. In terms of school, I think this college town has a fantastic balance of being inclusive and supportive of students while at the same time having a distinct and unique culture of its own that is not defined by Cal Poly. Cal Poly brings a lot of students from diverse backgrounds into one unique town and I've found that melting pot of people to be an amazing place to meet new people. Working in SLO has given me a new appreciation of being laid back and enjoying what the Central Coast has to offer, while at the same time meeting professionals and industry leaders who are hard-working, passionate, and driven people.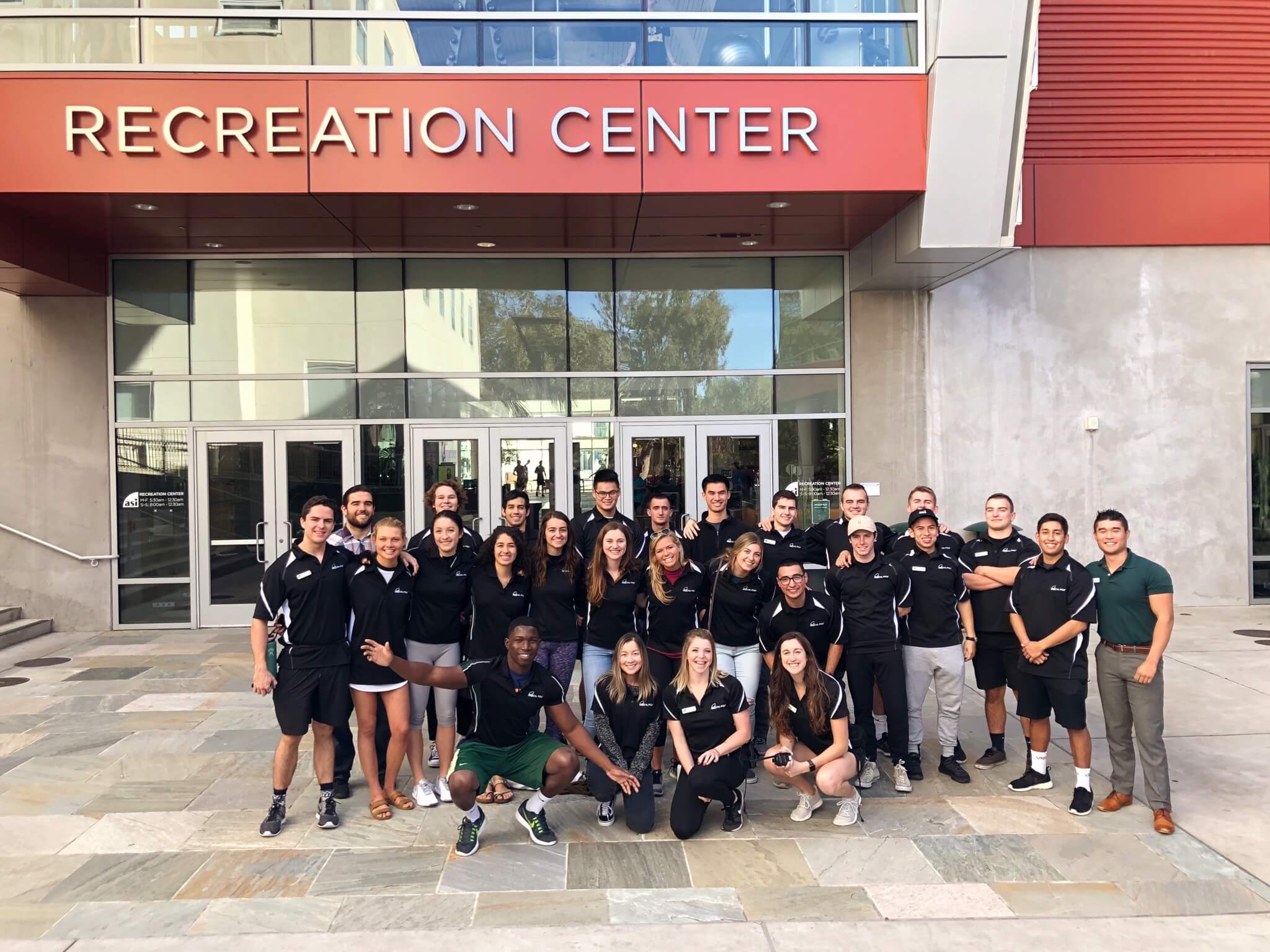 Q. Describe your perfect day in San Luis Obispo.
A. A perfect day in SLO for me is a combination of a lot of things, but I really love the small consistent details about SLO. Any day that I get to see the hustle and bustle of students walking to campus, a sunset with friends, a lively crowd at Thursday Night Farmers' Market, or listening to KJUG's Tom and Becky in the morning while driving to work is a perfect day for me.
Q. Name your favorite activities in San Luis Obispo.
A. My favorite SLO activities include driving to Cuesta Ridge, exploring new small shops, trying new food places, kayaking in Morro Bay, hanging out with my roommates at the skatepark, and going to the small events that local restaurants and shops put on.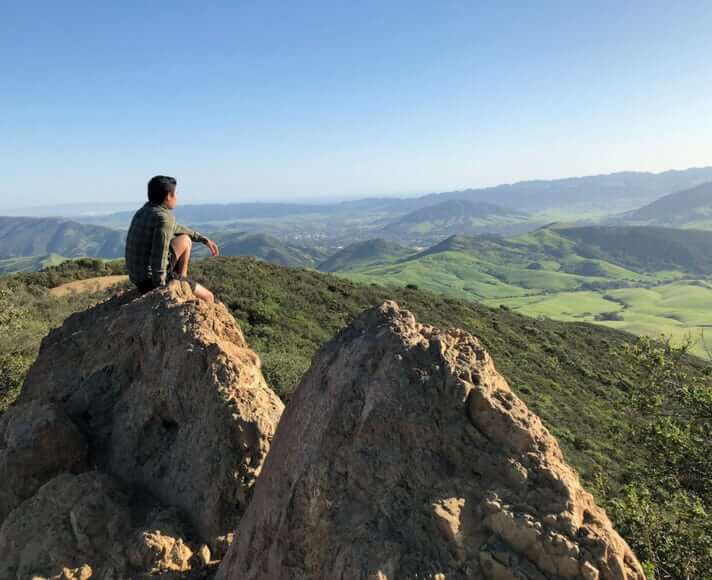 Q. Please describe San Luis Obispo's community and welcoming culture. Do you have a moment or story that speaks to SLO's accepting and inclusive culture? If so, please describe.
A. Having come to SLO from Cupertino, the lack of ethnic diversity in San Luis was quite obvious to the eye. However, I think that the town of San Luis Obispo, which is located halfway between "SoCal" and "NorCal", has always seen different types of people coming and going and that has given it a unique, welcoming culture. I think every job I've had here and every environment I've been in involves people with unique backgrounds and the common thread that brings us together is our love for this town and the Central Coast. I think that commonality is what has been most inclusive to me.
Q. There are lots of other places to visit in California. What makes SLO unique?
A. I think a combination of a lot of different traits is what makes SLO unique. If a town like SLO were a recipe, you'd need a lot of positive vibes, one of the top public universities in California, beautiful weather and sights, just the right amount of small-town vibes, a dash of driving innovation, and to sandwich it all between two of the largest metropolitan areas in California. I think you'd be hard-pressed to find a town like that anywhere else in California.
Q. What's your favorite "hidden gem" in SLO that people visiting should know about?
A. Hands down, Goshi Japanese Restaurant on Higuera Street in Downtown SLO. I suppose it's not as "hidden" as other smaller restaurants, but I was shocked to find such an authentic, friendly, and delicious sushi restaurant in San Luis Obispo.
Follow Takuto:
Instagram: @takuto_doshiro
Twitter: @takuters
Facebook: www.facebook.com/takuters
LinkedIn: Takuto Doshiro