Now that the rain is behind us and there is nothing but sunshine ahead, adventure season is officially upon us. With the Pacific Ocean just a short drive away and the trail-laden foothills surrounding us, it's nearly impossible to resist the urge to get outside. The question is, where do you start?
Sandboarding with Jack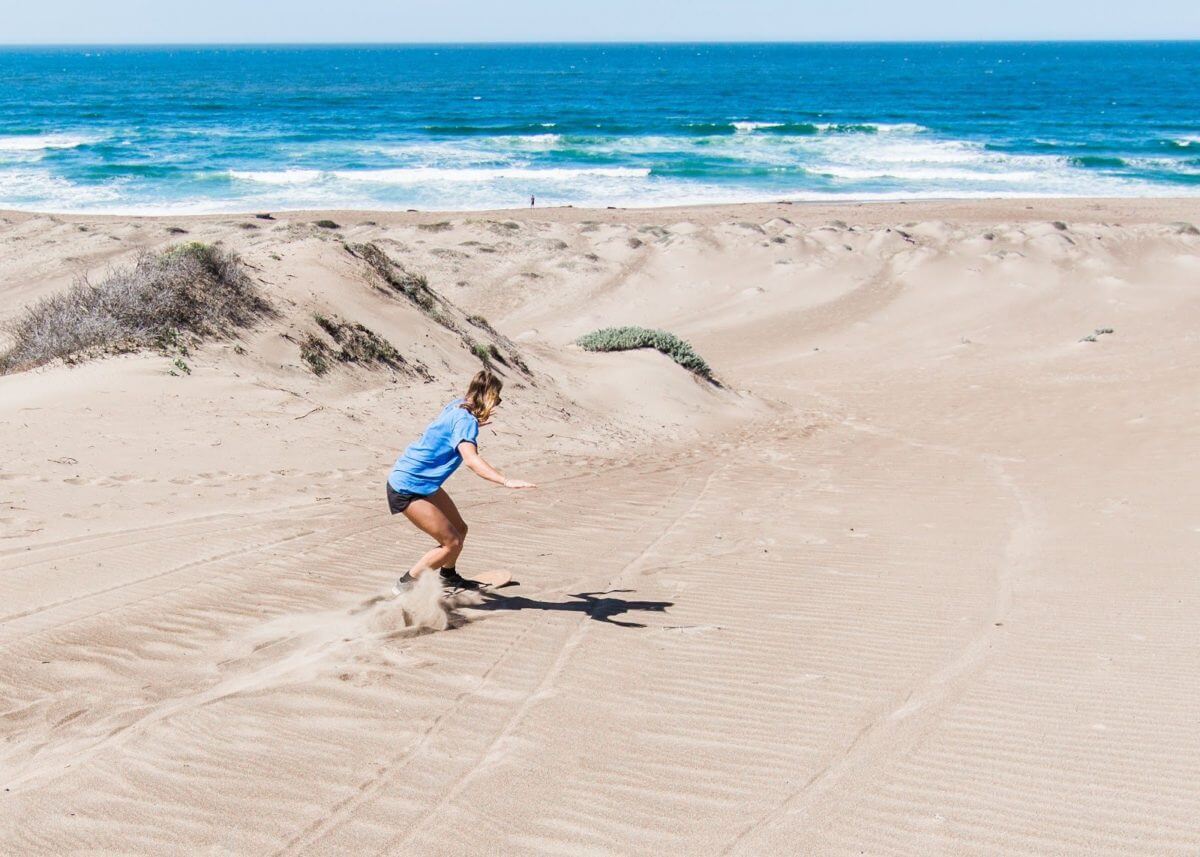 Learn the history and basics of sandboarding from local legend Jack Smith, one of the pioneers of modern sandboarding. Sandboarding is a unique sport that combines surfing, snowboarding and skateboarding without the crowds, lift lines and road rash. You'll start on the "bunny" hill at the Montaña de Oro State Park dunes where you will practice the trade basics which include waxing, stance, and body position. After you become more comfortable on the board, you'll hike up to the  "big ol' steep" dunes and tackle some of the higher speed carving runs. The best part is that the sandboards and the wax are provided for you, all you have to do is catch the waves of the dunes!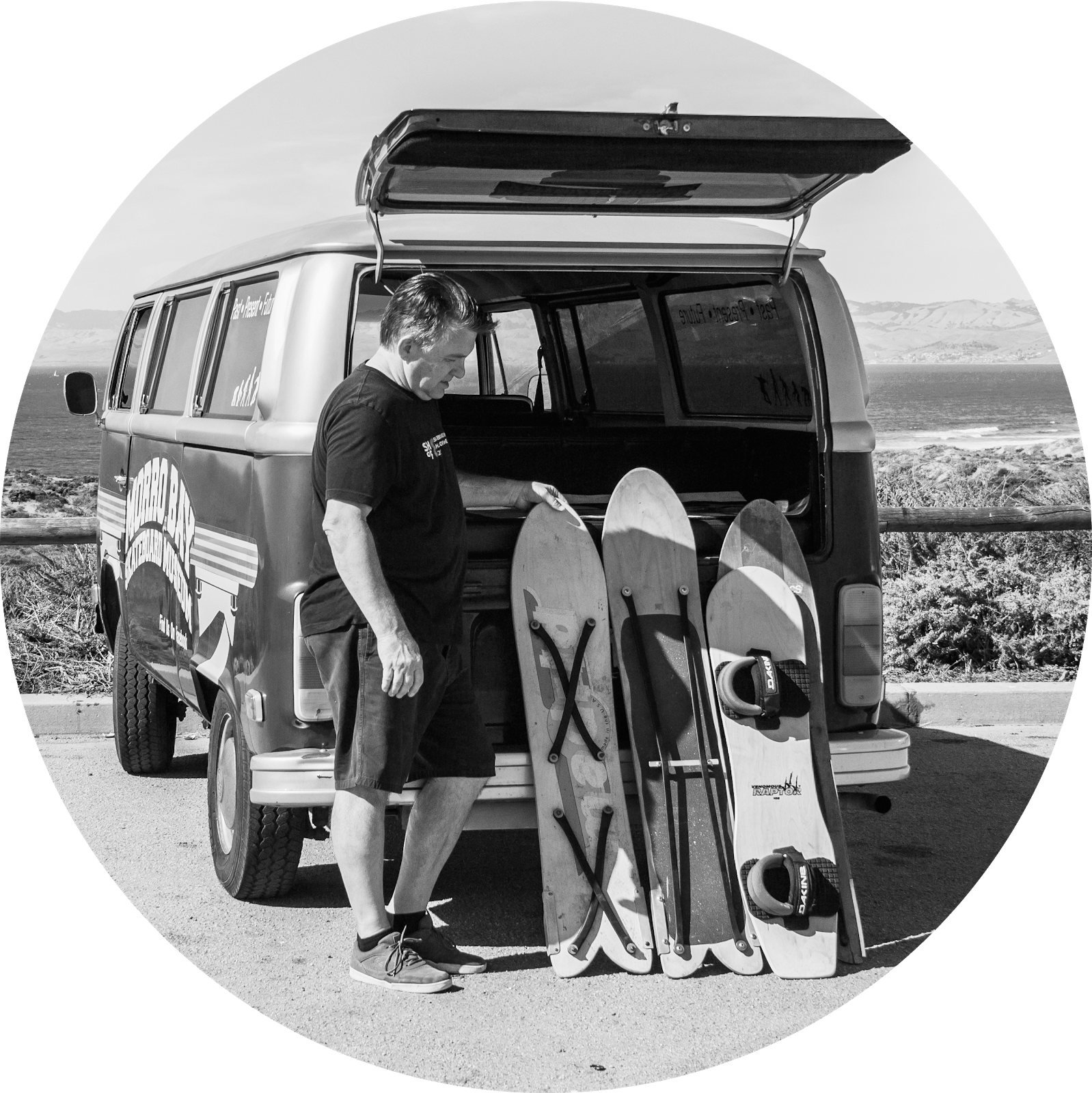 Aide: Jack Smith
Jack, a Morro Bay native, is the founder of Morro Bay Skate Museum and inventor of modern sandboarding. With over 40 years of experience in the action sports industry, Jack has continued to pursue his passions for sand and skateboarding throughout his life which includes skating across the United States, not once, but four times since 1976.
Hike + Yoga with Robyn

Start your morning with the perfect balance between exercise and relaxation, while enjoying sweeping views of SLO from the Irish Hills trail network. The first half of this adventure is spent on a moderate hike through the hills, warming up the body and enjoying the crisp morning air. The hike is then followed by a 40-minute yoga flow in Devaul Park, just adjacent to the Irish Hills trailhead.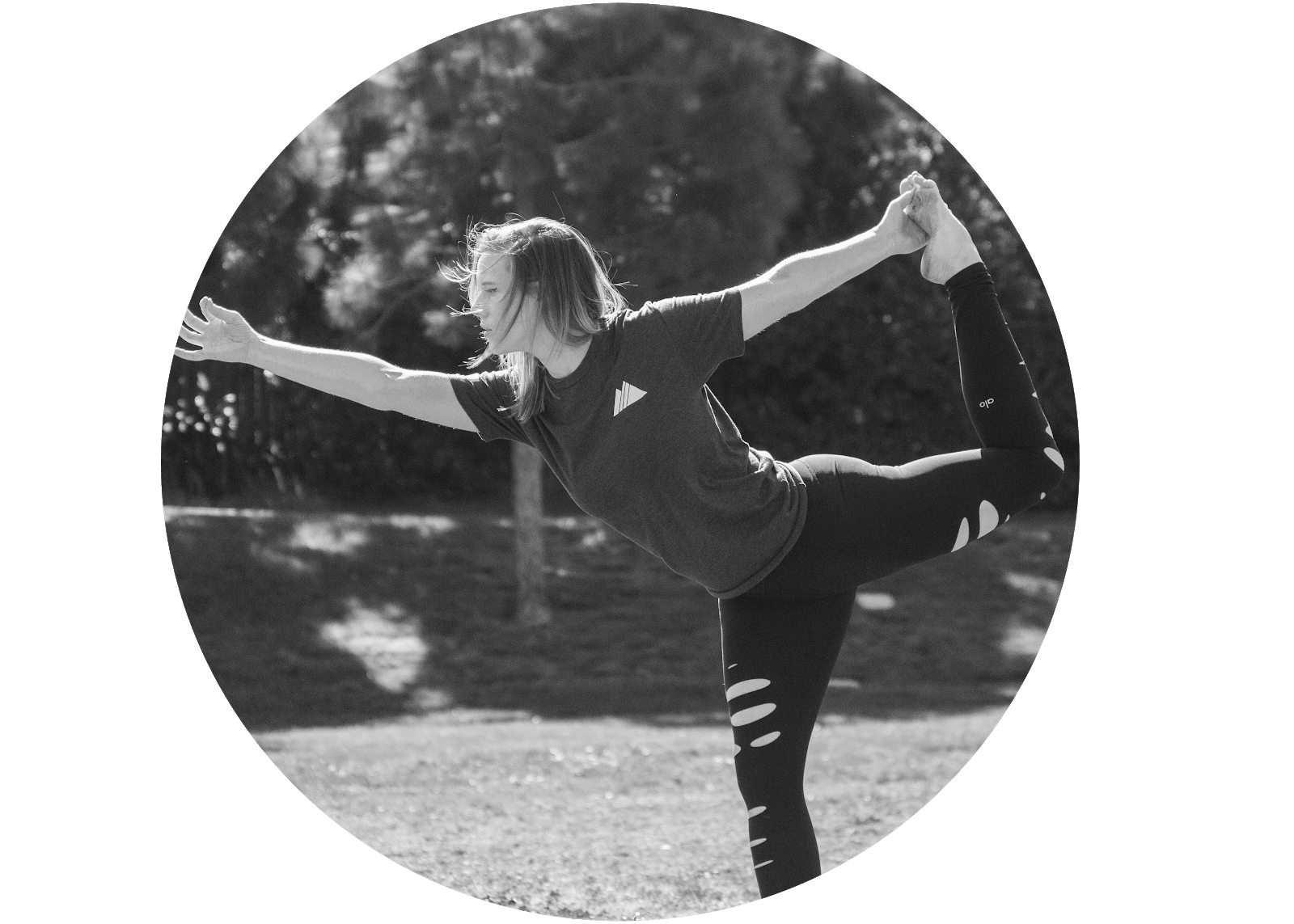 Aide: Robyn Gimler
Robyn is an East Coast native who settled in SLO three years ago and is living her dream job as a full-time yoga instructor. Yoga has been one of Robyn's biggest passions since starting her practice in college 10 years ago. In addition to being a yogi, Robyn loves spending her time outdoors hiking, at the beach and getting barefoot in nature.
Taste SLO

If you're a foodie who enjoys wine and beer, this tour is the perfect daytime adventure for you. Enjoy a two-mile walking food tour through Downtown San Luis Obispo while tasting food and drinks at five unique destinations. You'll have the chance to try Santa Maria style BBQ, freshly baked bread, Latin style food, and local SLO wine and beer. You'll be so full and happy by the end of the tour, someone might have to roll you home.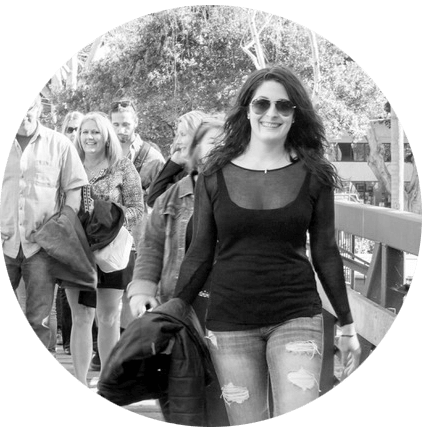 Aide: Angee Johnson
Angee is a Minnesota native who has lived on the Central Coast for several years. When Angee's life journey brought her to San Luis Obispo, her passion for food, fun, and sun made it the perfect location for her. Taste of SLO was inspired by her love for playing tour guide to her friends and family when they came to visit, as well as her desire to share her love of SLO with all.
Surf Lessons on the Central Coast with Karlie

With countless surf breaks, the Central Coast is the perfect location for any surfer, from beginner to pro. During your two hour lesson, you'll learn the fundamentals of surfing, body surfing and Central Coast sea life in a safe, fun and educational environment. Don't worry about the hassle of renting wetsuits or boards as they will be provided for you during your adventure. And best of all, you will leave your lesson feeling both happy and rewarded as 10% of proceeds from Karlie's adventure go towards school supply funding in Cape Town, South Africa.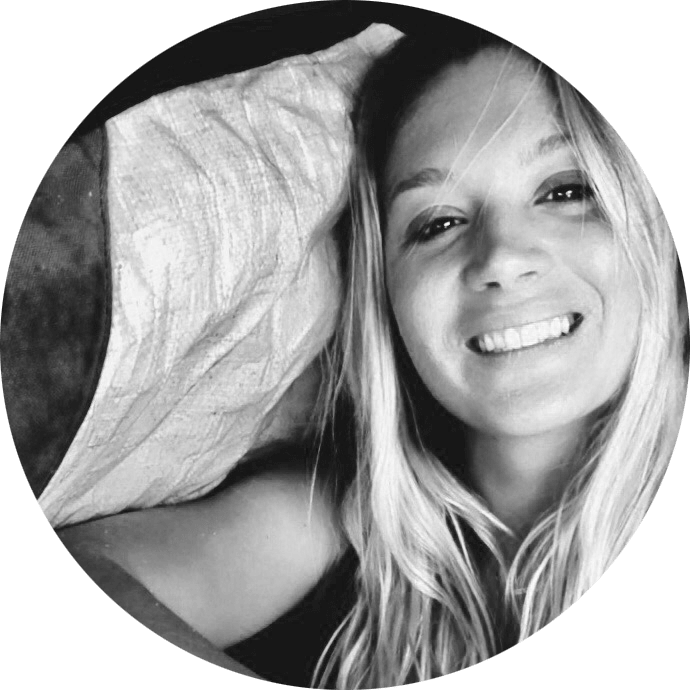 Aide: Karlie Heynneman
Karlie is originally from Chico in Northern California where her passion for the outdoors began at a young age. As an energetic child, the outdoors gave Karlie plenty of things to climb and no shortage of trails to hike. Growing up visiting southern California beaches, Karlie's love for surfing began when she was eight years old. Her inspiration for teaching surf lessons started when Jonny Ziegler gifted her a job at his company Sandbar Surf School located in Pismo Beach!
iPhone Outdoor Photography Workshop with Luke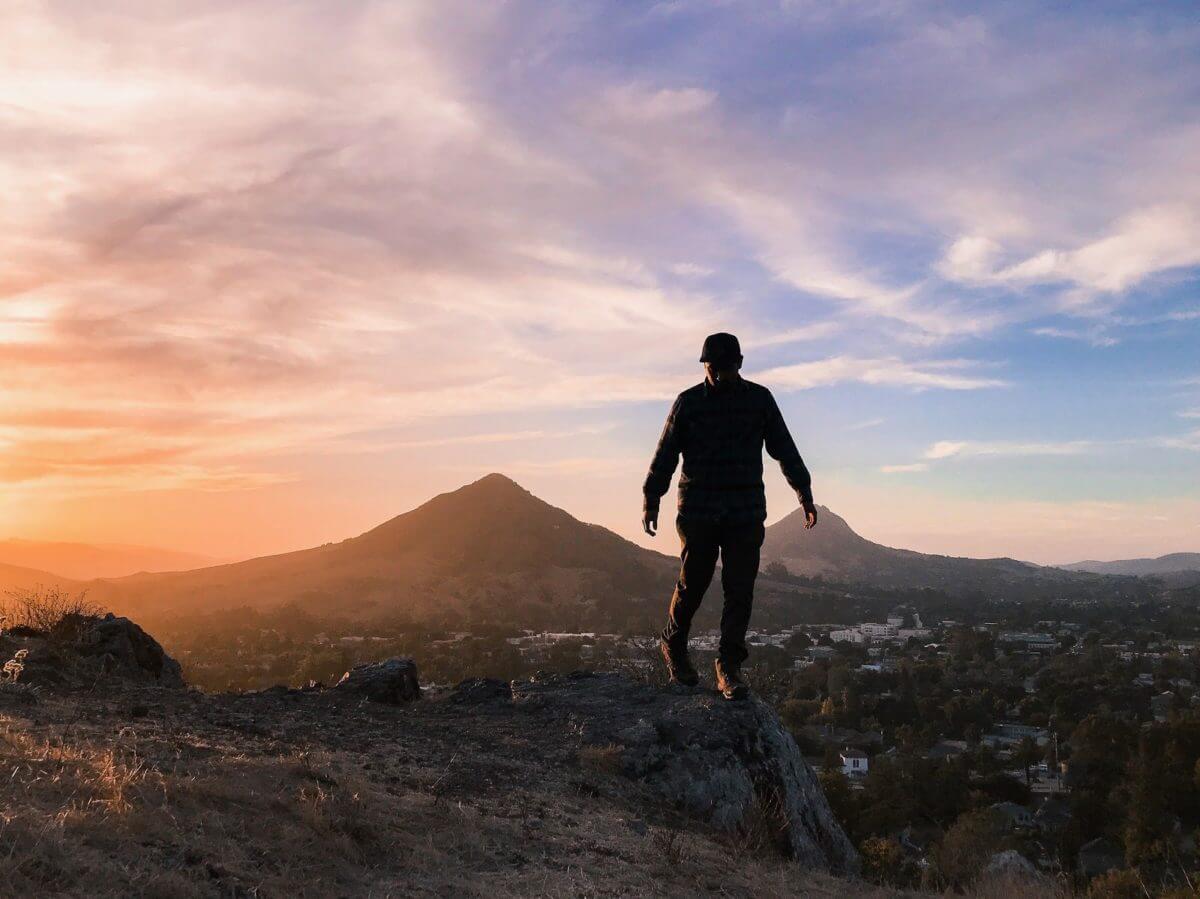 Grab your phone and hiking shoes and learn photography skills that will take your iPhone photos to the next level. During this quick hike and sunset photo shoot on Terrace Hill, you'll go over everything from composition to editing, including the must-have apps. The workshop starts off with a short walk up Terrace Hill in San Luis Obispo, where you'll begin taking photos and learning essential skills along the way. After sunset, the crew will head over to Sally Loo's to go over editing and what to do with your newly created photos. This is the perfect beginner photography workshop taught by Adventure Aide's official photographer.
Aide: Luke Bender
Luke Bender is the photographer and social media marketing manager for Adventure Aide. He never goes on an adventure without his camera. Aside from photography, Luke is an avid surfer, rock climber, and traveler. After graduating college Luke lived abroad and traveled throughout Southeast Asia for almost a year. He now calls SLO home.
Find adventures near you, connect with cool people & get outside with the Adventure Aide app, or learn more at AdventureAide.com.
About
Adventure Aide, a mobile app that connects people of all experience levels with local outdoor guides, was founded by Connor Woolpert in 2014 in San Luis Obispo, California. Adventure Aide now employs 10 people and continues to further their mission of inspiring people to get outside, discover what they love and meet cool people along the way. Currently, Adventure Aide is booking adventures on the Central Coast of California and is expanding to include Santa Barbara and Ventura counties this Spring with plans to be serving Los Angeles by Fall  2018. Learn more at AdventureAide.com.