It's September and that means one thing here in SLO — wine — amazing Chardonnay & Pinot Noirs to boast! As we enter California's Wine Month, we wanted to take a beat and celebrate some of the nation's best vintages. A jaunt through San Luis Obispo and the rest of California wine country will prove that you don't need to jet off to France or Italy to enjoy world-class wines!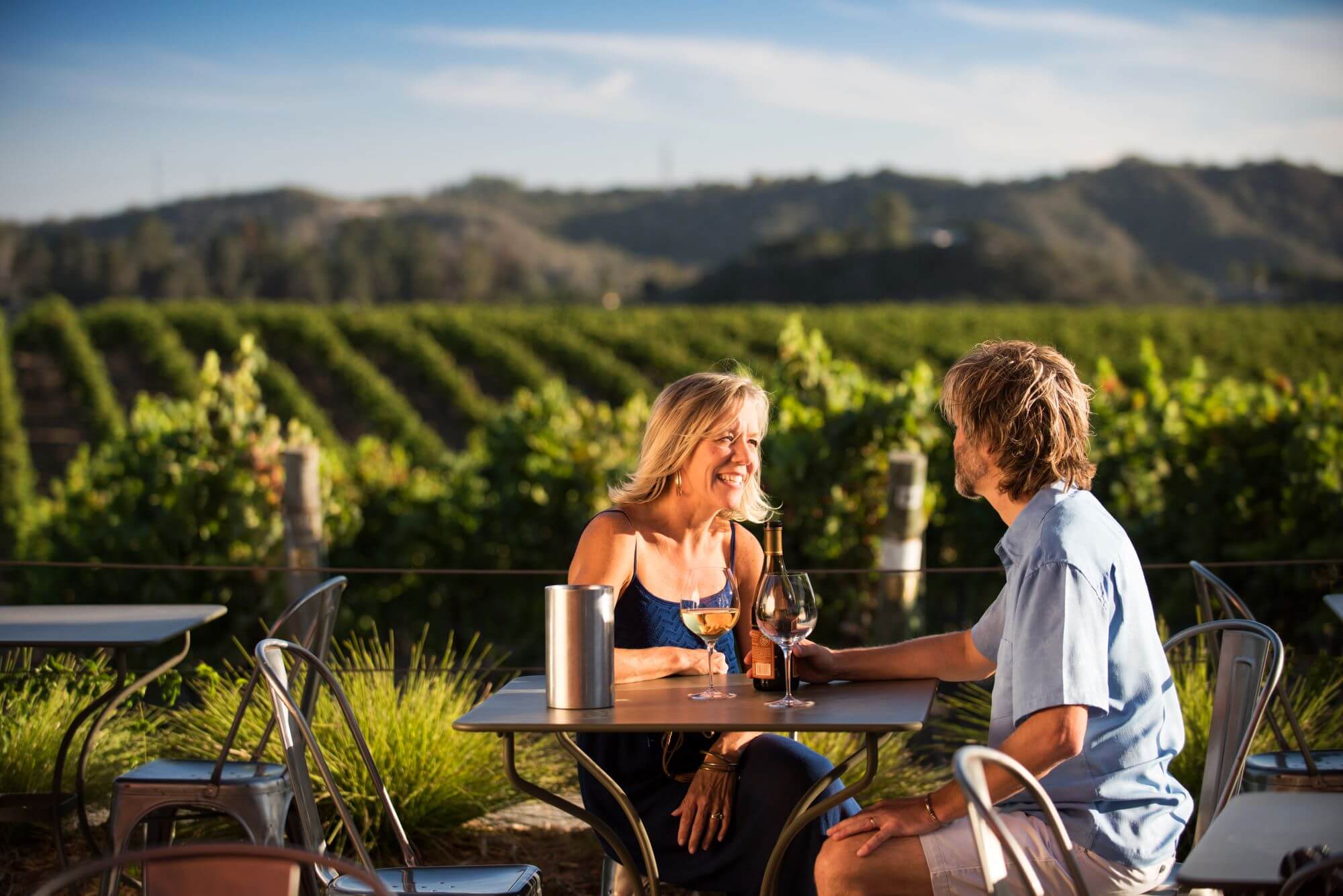 Why are we celebrating in September? It's all about the grape harvest. As vineyards start collecting their grapes this fall to create their next batch of reds and whites, it's the perfect time to raise a glass and toast all of their hard work.

Fortunately, tastings are still very much on the menu this season in San Luis Obispo's SLO Coast Wineries, where small artisan winemakers and family-run vineyards create some of the state's most exciting wines. There's just something about that ocean breeze that makes our wineries in San Luis Obispo taste that much better. 
Want to taste them for yourself? There's a few new rules to pair with your wine tasting experience. Wear a mask, keep your distance, and in most cases make a reservation — but it's just an extra step or two to get you sipping the best SLO has to offer.
The list of open establishments details what to expect. For example, join Twilight at Tolosa every Friday for a 90-minute reservation only bottle service experience. Some properties, like Filipponi Ranch, are open for outdoor tastings and pairings in small groups on a first come, first serve basis. A few like Kynsi Winery don't require reservations, but they are recommended — better to be safe than show up and be out of luck!
Locations like Talley Vineyards also remind visitors that wine is available with the purchase of food, so be prepared to pair your wine with a savory snack or sweet treat.
The good news for you is that most SLO vineyards sell bottles that can just as easily be enjoyed at home, safely away from anyone at all. If you're in town, have a glass responsibly, and then take a few bottles— or cases— home with you. It is California Wine Month after all!