Paula Dooley is the host of SLO Coast Wine's "5:01 Wednesday" podcast and co-owner of Stephen Ross Wine Cellars, a business she runs with her winemaker husband. With September being wine month, the team at Stephen Ross is busy bringing grapes in daily, shipping out bottles to members and keeping their tasting room open and safe for customers. We snuck in a few minutes to sit down with Paula to talk about her love for adventure, her favorite wine, and how to run a successful 25+ year business with your spouse.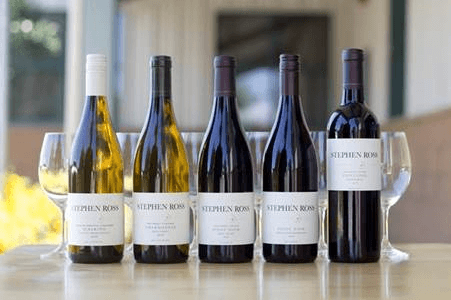 Favorite wine you've ever produced? 
Oh my, so many to choose from! Stone Corral Vineyard Pinot Noir is at the top…and the 2010, 2013 and 2017 vintages really drew me in.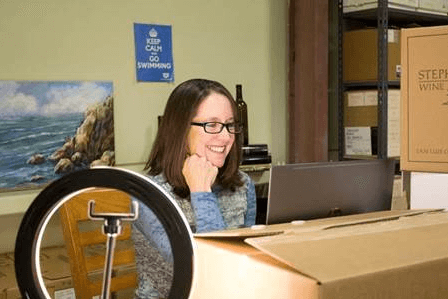 You're the host of SLO Coast Wine's "5:01 Wednesday" podcast. Tell us what that experience has been like interviewing other winemakers and owners on the Central Coast?  
Being an introvert, I never thought I would do something like this, but I love this Zoom Chat. Everyone has such unique, interesting things to say about their wineries or businesses, and now we have a new way to make them heard.  The informal chat format is key for keeping it human, which is my goal. There are no sales pitches, only conversation, which invariably is about the passion of wine. 
Your whole family seems to be outdoor adventurers. Have you been doing more of that together since COVID?  
We have always been outdoorsy, but this year Steve and I have been working a ridiculous amount trying to stay abreast of COVID modifications. Heading out to the Sierra Nevada backcountry is a great escape. While every summer we take a family backpacking trip, this year we have taken more trips of shorter duration just to get outside and have a change of scenery.  
What are your favorite ways to explore the outdoors on the Central Coast?  
We are hiking fools! Steve and I both hike a couple days a week. My favorite hikes are up from Bowden Ranch, across the top and down Sydney St., and MdO's Valencia Peak.  I'm also an avid open water swimmer and swim a couple days a week at Avila. People ask if I am afraid of sharks. Not in the least. I am afraid of the pandemic. It puts it all in perspective.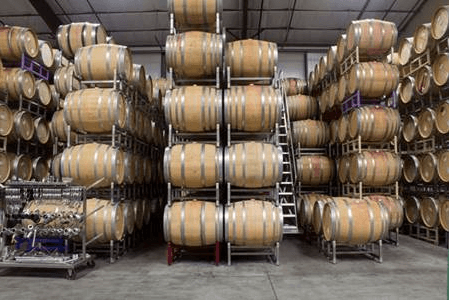 What's something you would like everyone to know about Central Coast wines?  
There are two separate and distinct wine worlds in SLO County, all about proximity to the cooling influence of the Pacific Ocean. The coastal regions, while significantly smaller in acreage, have amazing vineyards and produce world class wines. Cool evenings and sunny days make for long hang time and flavor development in the grapes. My heart lies along the coast, but folks should take time to journey through all the wine regions.  
What's it like running a successful 25 year old business (and marriage) with your spouse?
Steve and I are different types of thinkers and learners, and we bring different skills sets to the job. This is for the best, but sometimes painful to navigate. Advice? Respect the other person. Don't compete with each other. You have to be aligned. And you have to laugh a lot at yourselves.  
One last question… In your words, why should our community shop local?  
Living in SLO the last 33 years has made me realize that "shop local" makes the world go 'round.  These businesses are owned and operated by your neighbors, your kids' soccer and swim coaches, the PTA president — real people.  You reap what you sow.  If we want to live in an interesting place where families can support themselves, we must commit to supporting a vibrant local community and economy. 
Check out more wineries in San Luis Obispo.