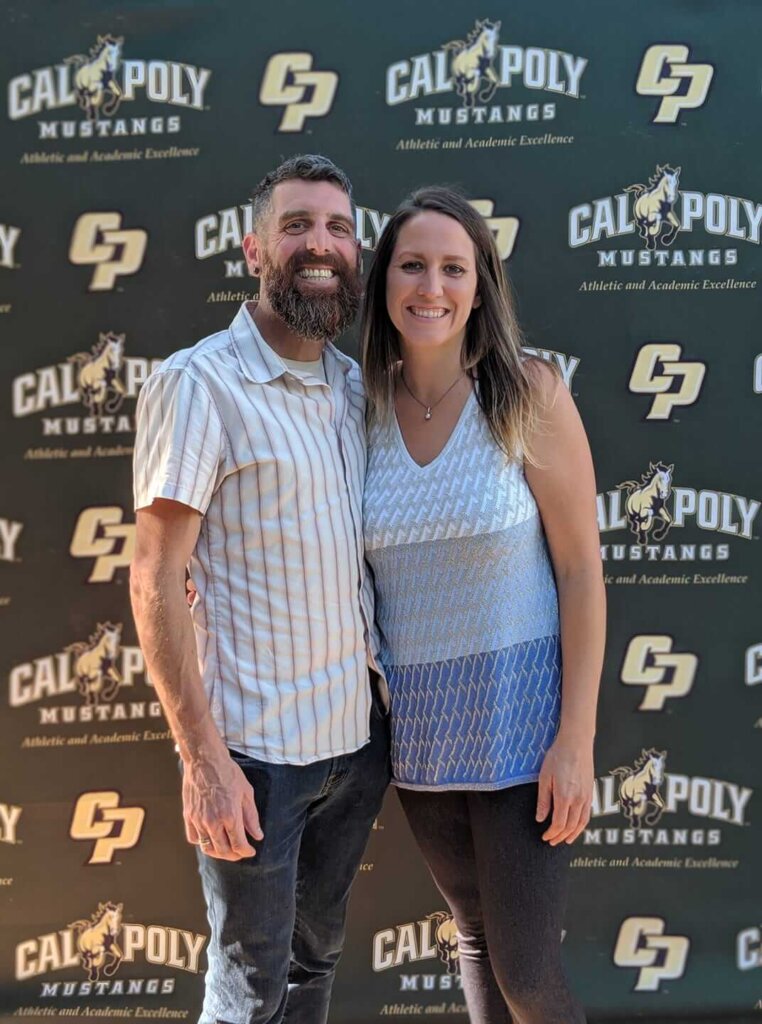 When their business had to close at the beginning of the pandemic, co-owners Natasha Prybyla and Ryan Heath spent their newfound down time rebranding Sloco Health + Wellness. They focused their energy and efforts into transforming their spa to a wellness center with an emphasis on treatments that don't require close contact, like cryotherapy and dry salt therapy. We sat down with Natasha and Ryan to get the scoop on their favorite Sloco treatment, how they practice self-care, and one wellness tip everyone should know. 
At the start of the pandemic, Sloco rebranded and changed up its services. Can you share a bit about why you made that decision?

When our community fell into this global health crisis, our priorities as a business changed. Massage will always be at the heart of what we do, but we didn't want to put that level of emotional and physical strain on our employees and guests. We offer so many services that relieve pain, reduce inflammation and boost the immune system, and we felt it was crucial that these services were available to help keep our community healthy. 
With the Governor's orders, it was clear that spas were considered non-essential, and even prevented us from operating in a modified capacity. We've never been a traditional spa, so the switch to a wellness optimization center was fluid and prescient. Our team is so knowledgeable and experienced in all things health and bodywork that we were able to lean on their diverse backgrounds and virtuosity to not just weather, but alter a potential storm. In a lot of ways, it feels like the decision made itself. We're just grateful for community and open-mindedness.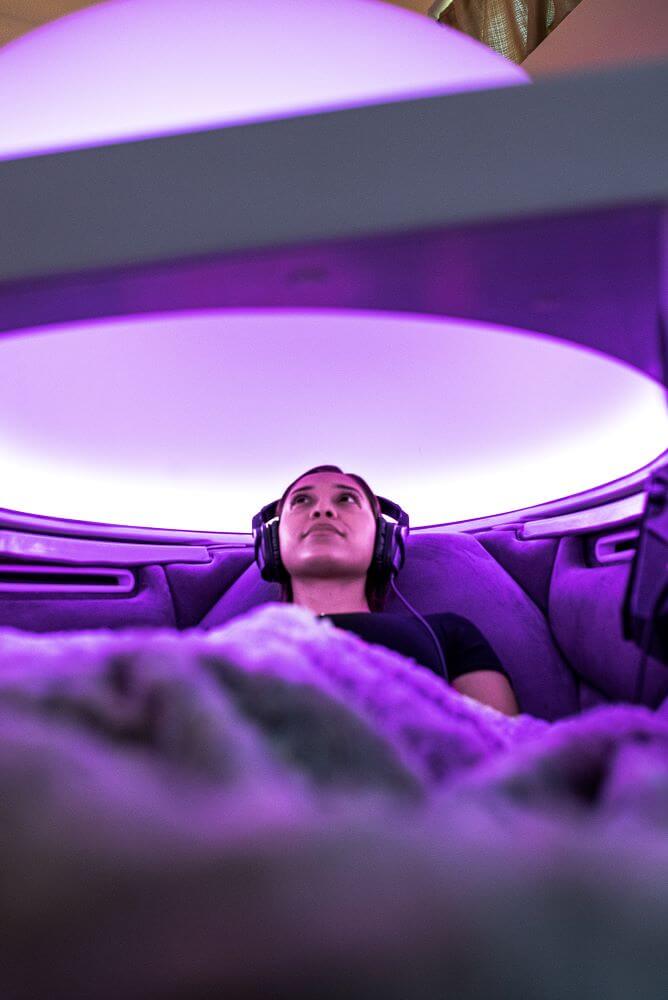 So, what do you both do for your personal self-care?
Ryan's Daily Routine: 7.5 to 8 Hours of Sleep, Somadome, Red Light, 200 oz. of water throughout the day, Zuma nutrition supplements, resistance workout, shake, foundation training, local food (Co-Op!) throughout the day, cardio workout, Cryo, Somadome (Again!), salt
Weekly: Rest Day, Infrared Sauna, AXIS Chiropractic, Whole Body Detox
Monthly: Zen Den Acupuncture, Massage (or Express Deep Tissue Treatment)

Natasha: Journal every morning (write out what I'm going to let go of, what I'm grateful for and what I'm going to focus on), meditate, all of the Sloco services on rotation, acupuncture at Zen Den, regular adjustments at Axis Chiropractic, daily walks, quiet time admiring Terrace Hill from our hammocks.
Why is it important for Sloco to be a B Corp? 
We don't believe the current state of capitalism is sustainable. Consumers are too smart to continue pumping money into people and products that don't care, or worse, actively put the weight of their influence into causes that are antithetical to the growth of humxnkind. 
B Corp provides valuable assistance in ways to improve on everything from diversity, equity and inclusion to water conservation. Moving the aircraft carrier that is global corporate economic structure will be impossible without successful triple bottom line businesses — a certification process helps entrepreneurs receive advice and recognition for community building they would likely participate in, regardless.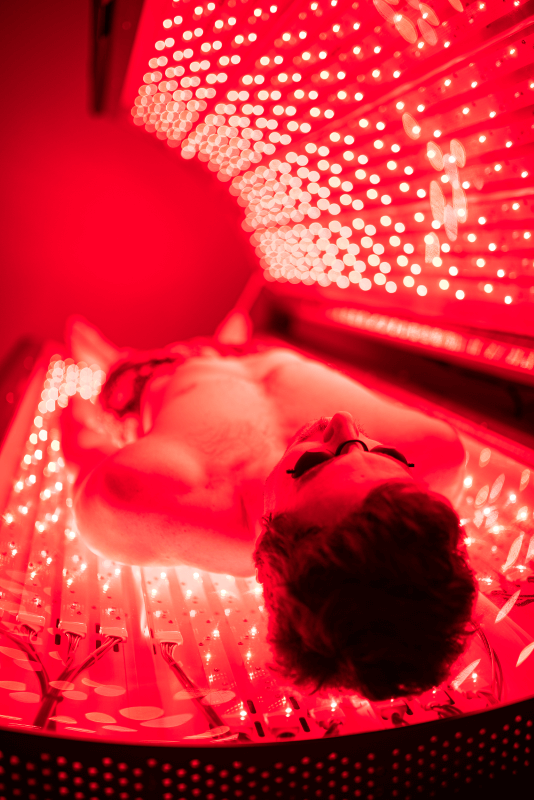 Anything you'd do differently over the past year?
If we had a working crystal ball, there would have been a lot we had done differently over the past year. If we knew then what we know now, we would've made the pivot sooner, and done more to educate and support the health of our community. 
What's your personal favorite treatment Sloco offers?
Natasha: I LOVE red light. I seriously fall asleep every time I'm in there because I get so relaxed. When the session is over, I feel recharged both physically and emotionally. Whenever I'm having a bad day, I just hop on in and it turns my day around!
Ryan: Cryo! The only thing more exhilarating than the during is the benefits of the after. 
Who is your typical client?
Most of our guests are people who haven't been able to find the answers they've been hoping for when it comes to their health through more traditional routes. We have a lot of people who struggle with everything from mood to pain and sleep. Everyone we see is just looking to improve their quality of life.
Rumor has it you live above the Sloco space. How do you separate home and business?
Short answer: We don't. When it comes to work-life balance — do as we say, not as we do. 
Long answer: We've gotten a lot better by escaping for mini-dates in beautiful downtown SLO, hiking MdO or playing with the dogs (note: If your massage is ever interrupted by the happy pitter patter of chihuahua fetch, those are different dogs… but they're probably super cute and excited). But in all seriousness, being close has been great for business as well as our personal and relationship growth. Constantly exploring new hobbies, puzzles and reading are giant home-business separation helpers, too.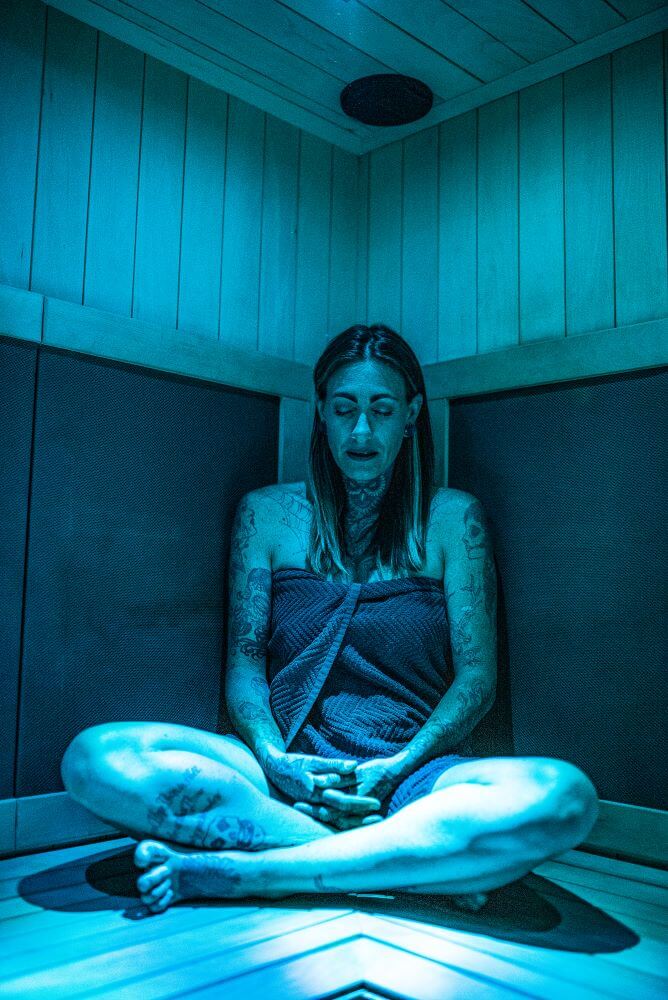 What's one wellness tip everyone should know?
Sleep! At least seven hours a night (preferably 8, no more than ten… is that available to anyone?). This is the most amount of recovery your body can do. You can do all the other good things, and if you're only getting six hours of sleep or less each night, you are doing NOTHING. All of that work is worthless without at least seven hours of sleep.

I know this is two, but I think being guilt-free about self-care is essential for wellness, and that embodies prioritizing quality sleep too! So often, we feel guilty for taking time for ourselves or investing in our health. We're too busy to meditate or cringe at spending money on organic food. Really though, you can either spend the money now and be proactive about your health, or you can pay for your decisions later both financially (in the form of medical bills) and quality of life. So, stop making excuses. Invest in yourself! You're worth it!
One last question…why should our community support local?
Does SLO know how to do anything else? Beyond the current situation, we know we rely on tourism and our student neighbors, but the bulk of thrivival comes with stoking out Slocals.