To celebrate Asian Heritage month, we wanted to hear from one of SLO's newest Asian restaurants, Baht Thai. Baht opened last year in the Market Hall building at the new SLO Public Market, along with a handful of other restaurants also offering unique dishes not served anywhere else in town. We sat down with chef and owner Charles Pokpoonpipat to learn more about his heritage, what made him move across the country to open Baht, and his tips for finding the best food in Thailand.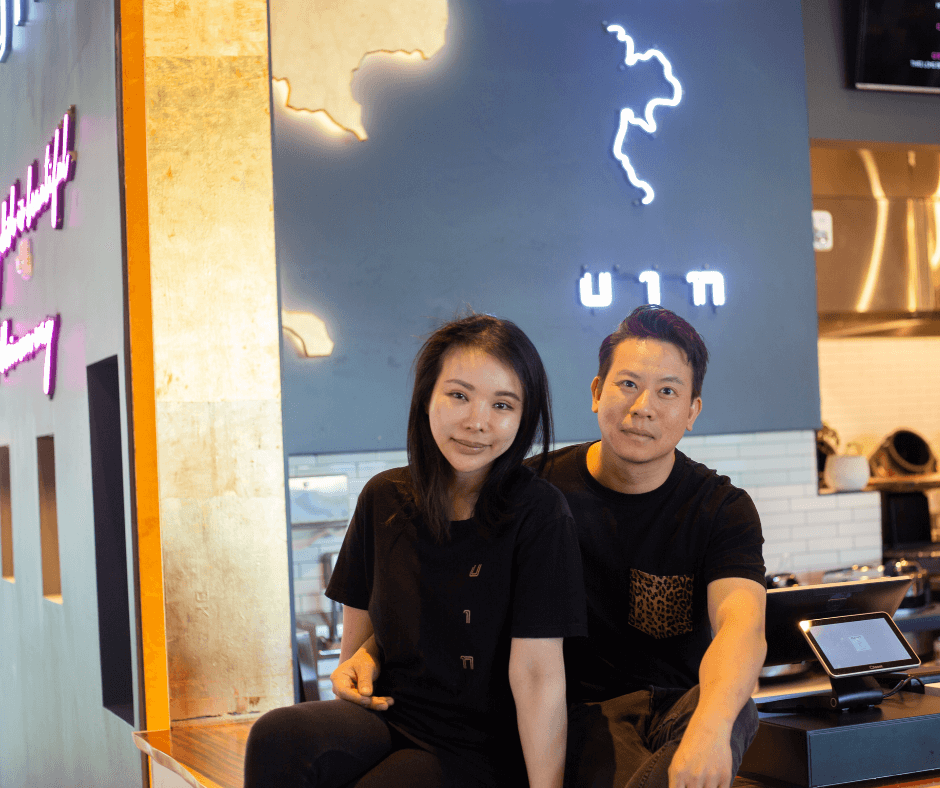 So, what made you decide to move from New York to SLO?
My wife and I were looking for a change of pace from NYC, and we were captivated by the natural beauty of the California Central Coast.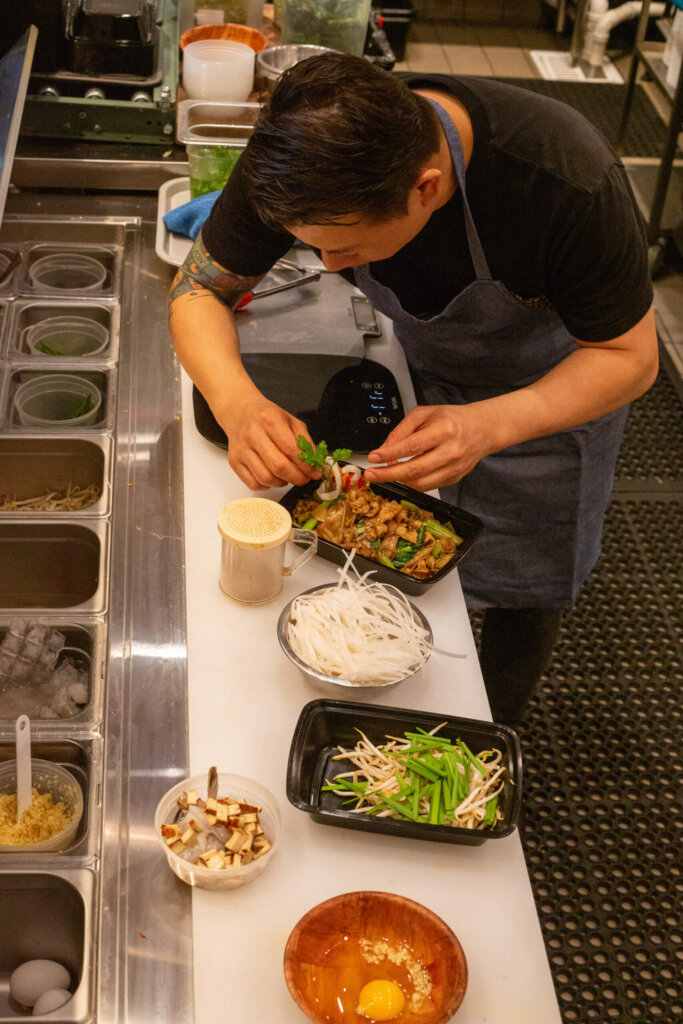 How did you learn to cook?
I first learned to cook from my mother, who developed her recipes in the early 70's in Bangkok.
Has your heritage shaped who you are?
Definitely. I was born in Queens, New York, but my parents sent me to Thailand to be raised by my grandmother. I basically grew up flying between Bangkok and New York for most of my youth and was educated in an International school in Thailand. Many of my best friends still live in Bangkok.
What is the best street food you can find in Bangkok?
The Yaowarat District, Bangkok's Chinatown, probably has the best street food in Bangkok. There's just so much variety and many of the vendors have been there for decades.
Why did you decide to open in the Public Market specifically?
I was a little tired of doing the fine dining experience at Jaiya in NYC. I wanted to do something fast, casual, fun and hip and I thought the Public Market was a suitable place for us to open up. In the next year or two, we are hoping to find another larger space where we can share even more of our beautiful culture with all of SLO.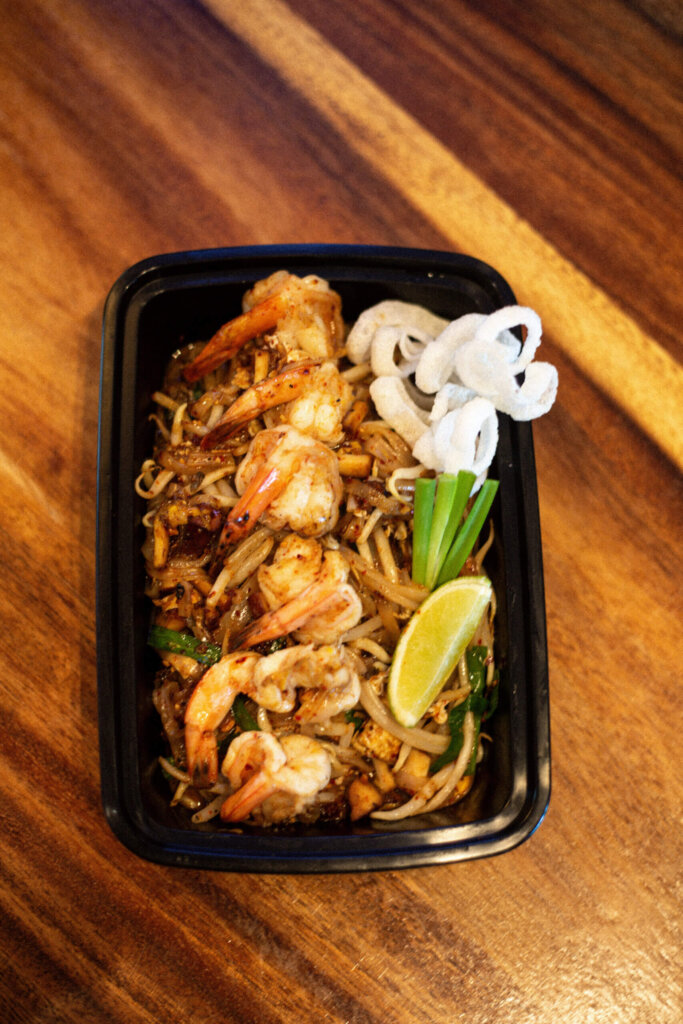 Favorite thing on the menu right now?
I love everything on the menu, but if I really had to choose it would be the Shrimp Pad Thai. The Pad Zee Ew Pork Belly would be a really close second.
Is Baht doing anything to celebrate Asian Heritage month in May?
We are going to do Boat Noodles Soup, KWAY TEOW RUAA, as a limited time special for Asian Heritage Month. Come in and try it in May!
What is one thing you would like everyone to know about your culture?
Of course I love sharing the food of my culture, that's why I am in the restaurant business. What I'd also like to bring attention to is how friendly and nice Thai people are.
What's another favorite restaurant you dine at in the city of SLO?
I absolutely love the octopus dish at Nate's on Marsh.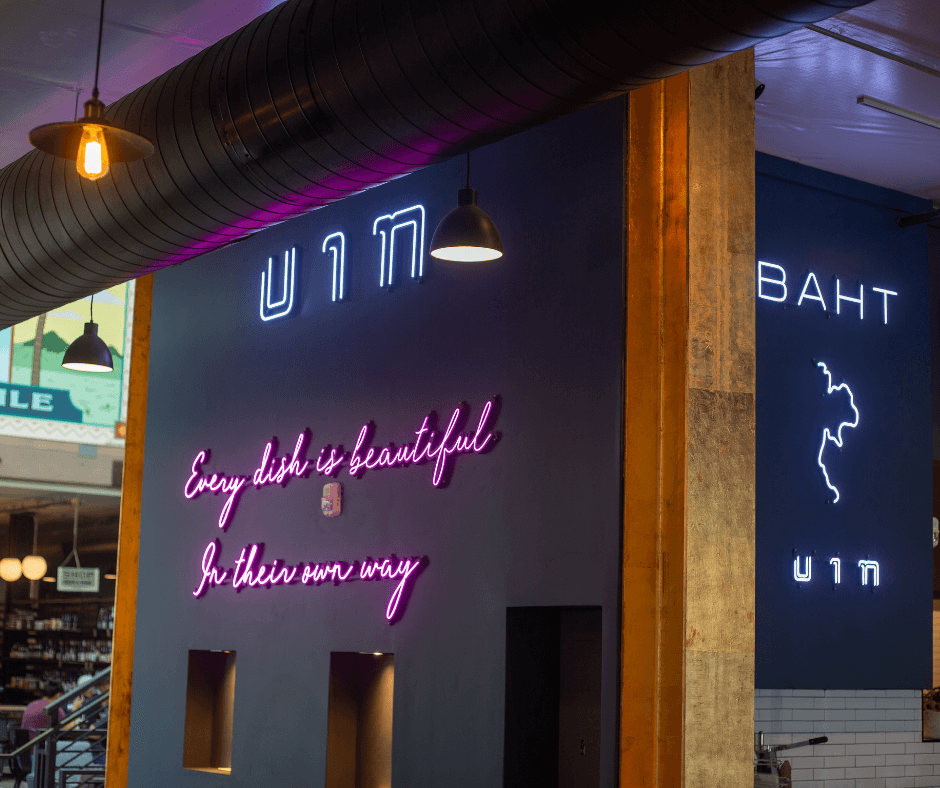 One last question… why should our community support local?
Local businesses have been hurt so much by the pandemic, and a lot of places have had to close all over the world. Our communities are shaped by the people that live in them — not large corporations, so it's vital to support local businesses.