Milk Room is more than just a retail store, they are a community of creatives. Started during the pandemic as a way to inspire their friends and give them a place to sell their creations, their main goal has always been to support independent designers and artists. Milk Room's location on Monterey St. opened in early December, so we wanted to catch up with co-founder Greg Monterrosa to learn more about the shop, get a peek into their vintage and streetwear collections, and find out how they're liking SLO.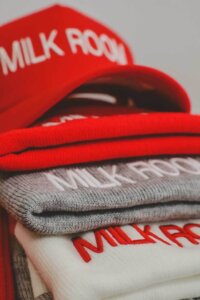 So, how did Milk Room get its start? 
Milk Room was launched in the middle of a pandemic as a way to not only inspire our friends but also give them a place to sell their creations. We now have three locations — Ventura, Woodland Hills and now SLO!
What about the name? 
Milk is good for you. The milk carton in our logo is a throwback to the milk we would get in school. 
Why did you decide to open a store in SLO?
Why wouldn't someone grow their business in SLO? There is a beautiful vibrant downtown, the people are amazing, and the community is supportive. We're so happy to be here, and are looking forward to continuing to celebrate each day like it's our first. 
What's been the best part so far?
There are so many different businesses to support and the restaurants here are amazing. We are next door to Boo Boos Records and they have the coolest stuff. 
Who should shop at Milk Room?
People that are looking for cool vintage tees, garments by independent designers and streetwear brands like Bape, Supreme, and VLONE.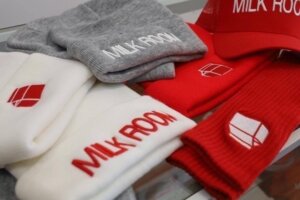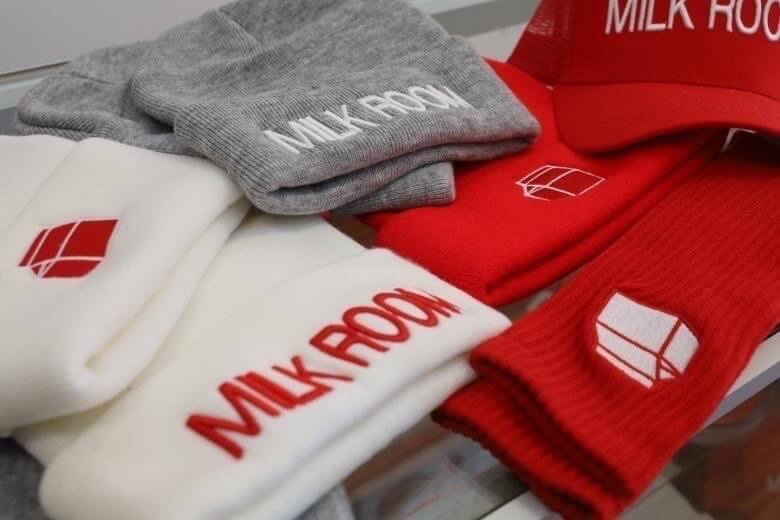 Do you have a favorite thing in stock right now?
Our Milk Room beanies have been a hit this season. One of my favorite pieces is a Vintage Jeff Hamilton NASCAR jacket we just received. 
We see you like to showcase new designers, are you partnering with anyone in SLO?
We source from everywhere and also buy in-store. Currently, we're actively looking for designers in our community. Please reach out to us on Instagram if you're interested in collaborating. We also have pop-up events where we feature up and coming designers — we love helping people on their way up!
One last question…why should our community shop local? 
Shopping locally not only stimulates our local economy, but it also brings hope to our neighbors.