Grand Central Music has been around for decades bringing professional and amateur musicians together to play, teach and learn from each other. Dan Ernst has been part of Grand Central Music for nearly twenty-five years, going from an employee to owner with his wife, Kathy. We sat down with Dan and Kathy to talk about how they met, the importance of supporting musicians, and what they hope is next for this hard-hit industry.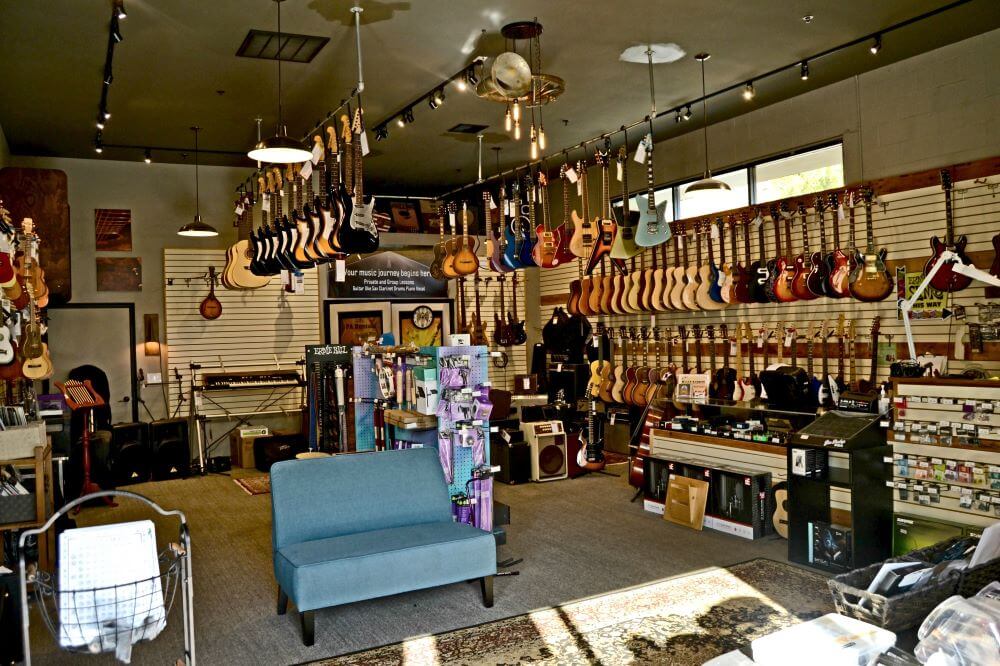 Tell us, how did Grand Central Music get its start?
In 1996 Dan was working at the Performing Arts Center at Cal Poly and managing Grand Performance Music. After working at Grand Performance for almost 10 years, Dan made his lifelong dream come true and purchased the company in 2005, renaming it Grand Central Music.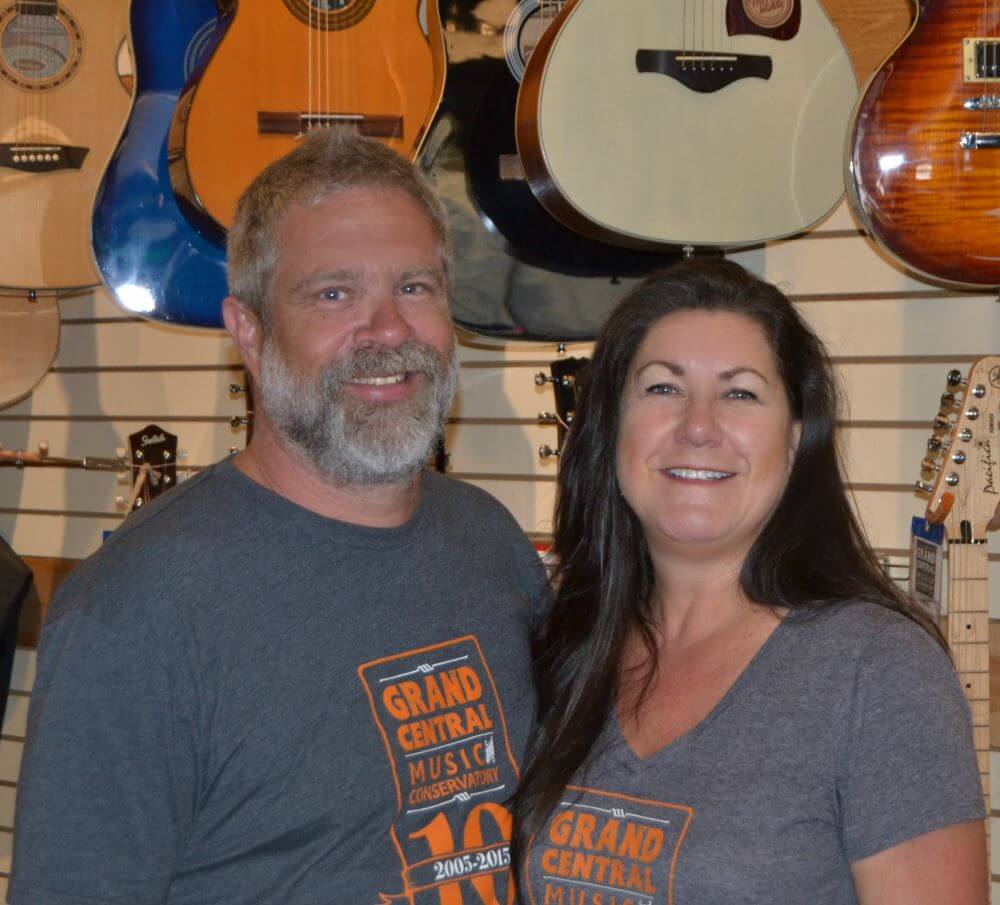 Kathy joined the company in 2010 as the lesson director and bookkeeper and then married the boss in 2013!  Four locations later we have found what we hope is our permanent  home at 3195 McMillan.
So, do either of you play any instruments? 
Dan here. I mainly play the guitar, but can make sound on most instruments. I started with piano lessons at age 5 and went to guitar at age 10, also playing trumpet in junior high and high school. I've been fortunate enough to play professionally on the Central Coast and throughout California since the age of 18 now playing with The JD Project, a popular local band.
Any music trends you've noticed during this time at home? 
We did see an upward trend in instrument sales, especially when the added unemployment was available. Home recording and music looping products have also become popular items during Covid.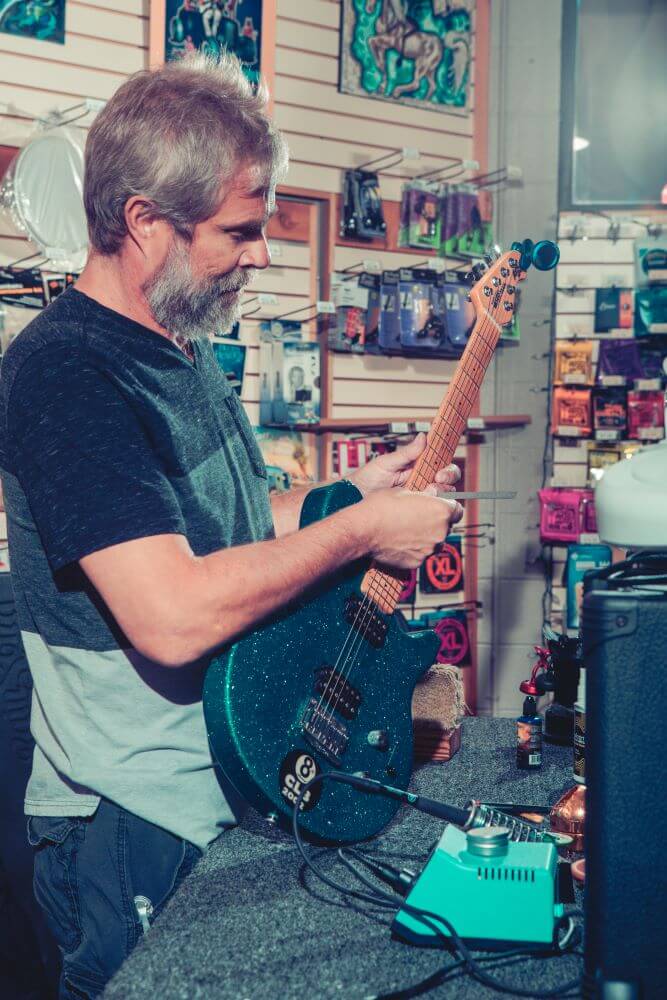 How has the store changed since you opened in 2005? 
We've moved locations three times and started off carrying new products. Then we went back to carrying more used products and now have more new products again. We have downsized and focused on becoming more service oriented. We have always sold online, but built our business around the customer service experience.
What are you looking forward to for the store? 
We can't wait for things to return to normal! Our goal is to rebuild our lesson program — people are craving in-person lessons — and continue to provide music support to the community.
Where is your favorite place in the City of SLO to watch live music? 
Concerts in the Plaza! Dan has had the privilege of playing it with The JD Project for many years. 
What do you want people to know about the music scene in SLO? 
The scene pre-Covid was very vibrant and attracted many musicians to relocate here. The talent pool of musicians in SLO is amazing and will probably explode after Covid restrictions are lifted. You could find good live music seven nights a week in SLO and the people of this community supported it enthusiastically.
One last question…why should our community shop local? 
Besides keeping sales tax dollars in the community, shopping local helps us in turn support our friends and neighbors. Most small businesses in SLO are locally owned and these same small businesses bring life and variety to San Luis Obispo.