Laura Bjorkland and Natalie Risner took their love for mother-daughter shopping dates to the next level when they opened Apropos together in 2002. Natalie grew up in Laura's first store, Up Your Alley, which sparked her love for fashion and led her to study at FIDM in San Francisco. Once she moved home after college, the two began their new adventure together to bring approachable and trendy women's fashion to downtown San Luis Obispo. We caught up with the duo to talk about why supporting California made brands is important, how they've seen retail change over the last 40+ years, and what upcoming fashion trends we should prepare for.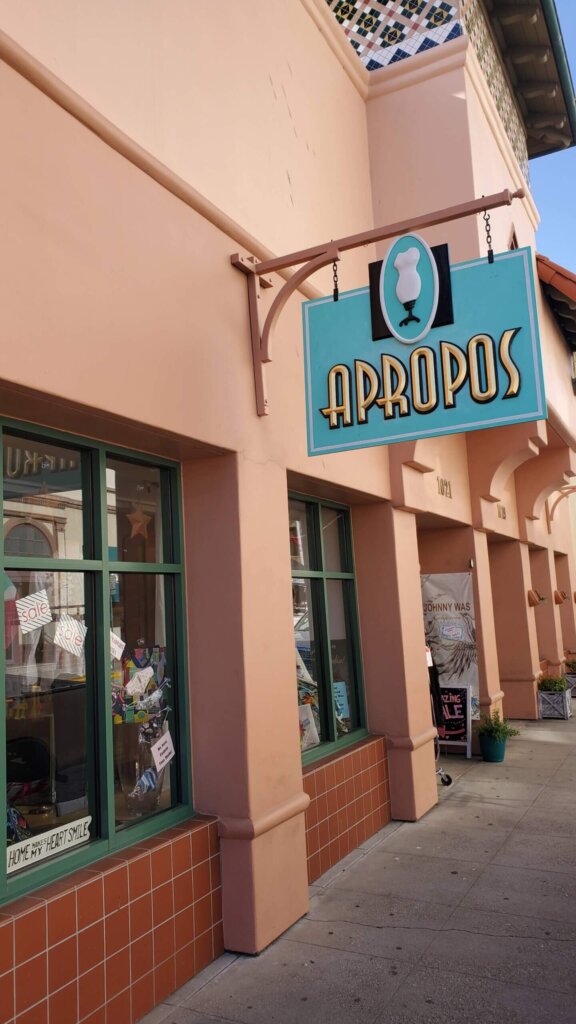 First off, where did the name Apropos come from?
Laura: When Natalie moved back to SLO from college in the Bay Area, we decided to open up a shop together. I always thought Apropos would be a great name for a clothing store and we wanted to have a new name different from my previous store, Up Your Alley. We both loved the name "Apropos" which means to be appropriate, timely or suitable for the occasion.
Favorite thing in your closets?
Natalie: My favorite item in my closet right now is probably anything made by my favorite designer, Johnny Was. I love embroidery and can't seem to get enough of it! Wearing the clothing made by Johnny Was just makes me feel good. I also live in my Lysse denim, they make leggings and jean styles that are so comfortable it's hard to want to wear anything else!
Laura: My favorite pants are a bootcut jean from Jag Jeans. They look great on and feel great. I also love my Johnny Was blouses — they go great with denim!
Do your personal styles show up in the inventory at Apropos?
Natalie: I love texture, color and quality — so, yes I would say my personal taste shows up in the store! We are really big on quality and pieces that are meant to last for years. What our customers are looking for is also very important to us, and we are constantly striving to bring in what is requested. We are always looking for something new and unusual, so if you come in each season the store should feel refreshed and reimagined.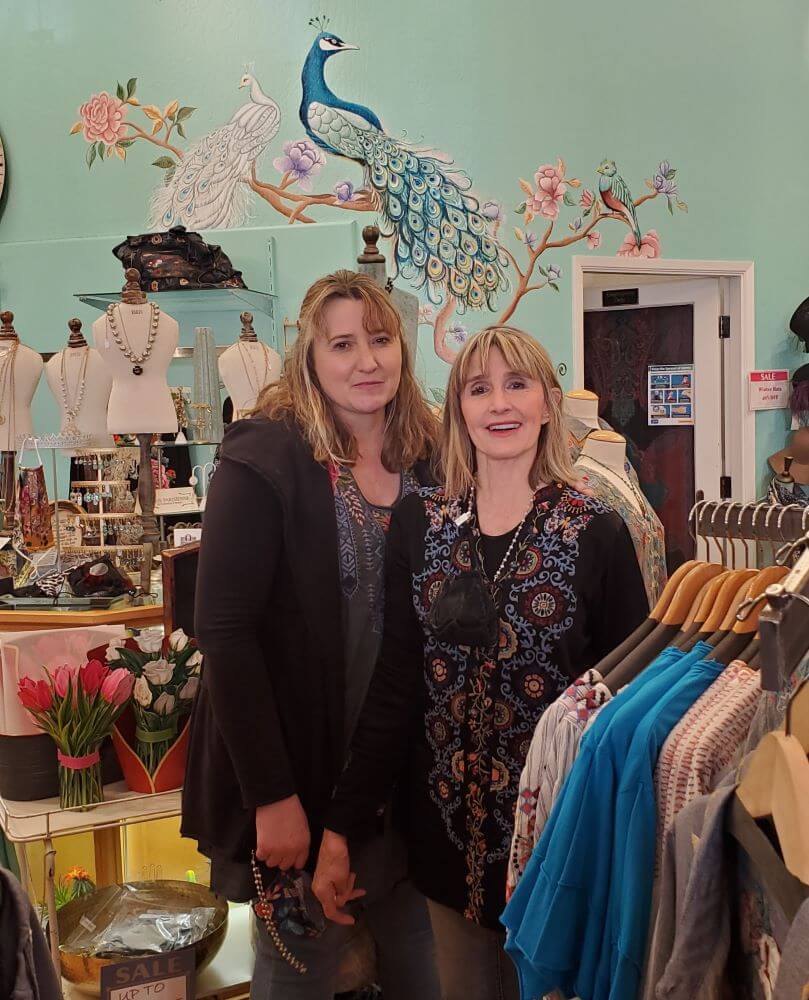 What's it like running a business as a mother-daughter duo?
We have always had a great relationship and it has been a real blessing to get to work together all these years. Having two buyers for the store also keeps the inventory fresh as we bring in items for all age groups. We like to think of the shop as a store where anyone could find something they love.
Apropos is a family business and we are grateful to be able to support our family while being connected to the community. Our customers are our friends and we love that we have built so many great friendships over the years. It's fulfilling to be able to be a small part of so many people's lives. We love to hear stories about weddings, special events or trips people have gone on and how their new Apropos outfit was perfect for the occasion.
How have you seen the retail market change since you first opened your business?
Laura: Back in 1976 when I opened Up Your Alley in the Mission Mall (now Roxanne's Birkenstocks) we were a discount store. The fashion industry was very different then as there were excess goods manufactured and not many discount stores to sell them.
Over the years small manufacturers have changed the way they do business and often only produce clothing when it is ordered and in limited quantity. So essentially, the clothing we carry now has all been made to order for our store. By shopping in small boutiques, you get a much more unique inventory and experience.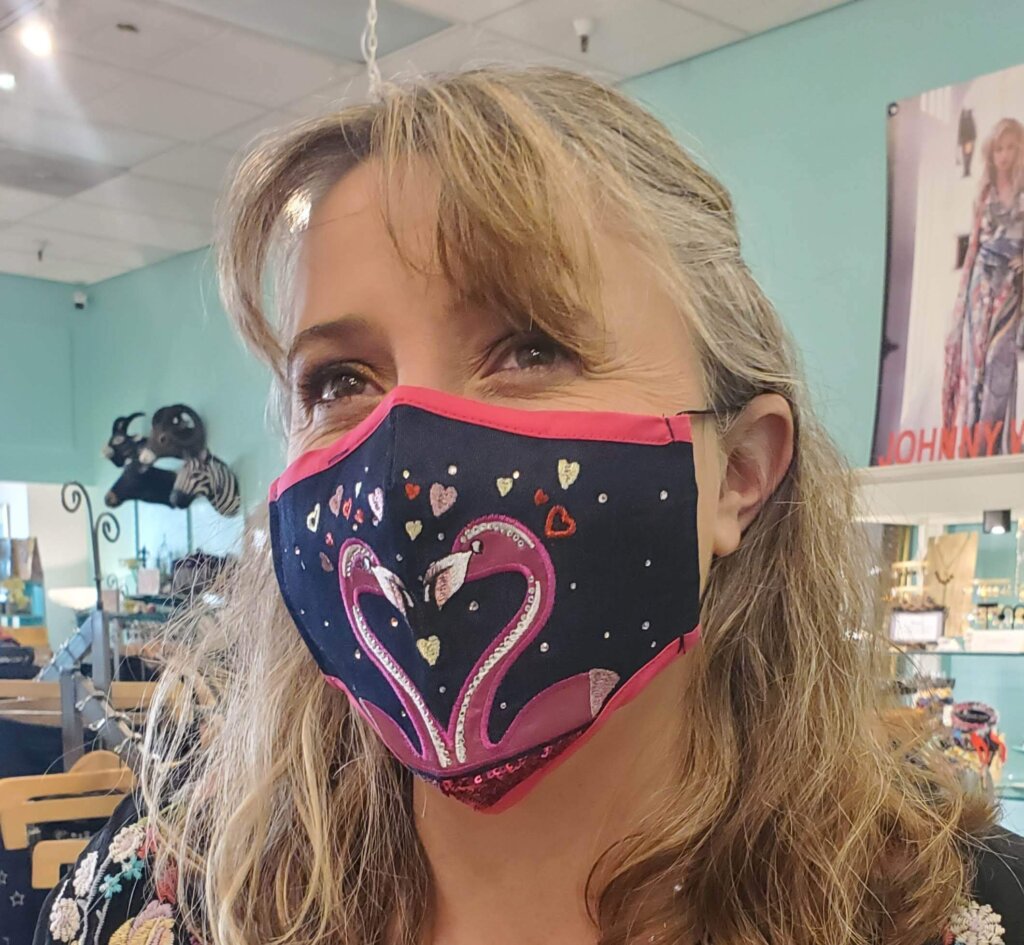 What are a few must-have items right now?
Our Cozy Collection by La Cera is the absolute softest loungewear. Many customers say it feels just like cashmere, but it's even better because it's all washable rayon. We love this line because it's so perfect for our lives right now. With all that is going on in the world it's really comforting to have clothes that make you feel good.
Another must-have item right now are masks of course and we have lots of great styles and colors! Our blue light blocking glasses have also been popular, and we have them available in readers with magnification or a clear lens. These are great for protecting your eyes with all the screen time we're doing!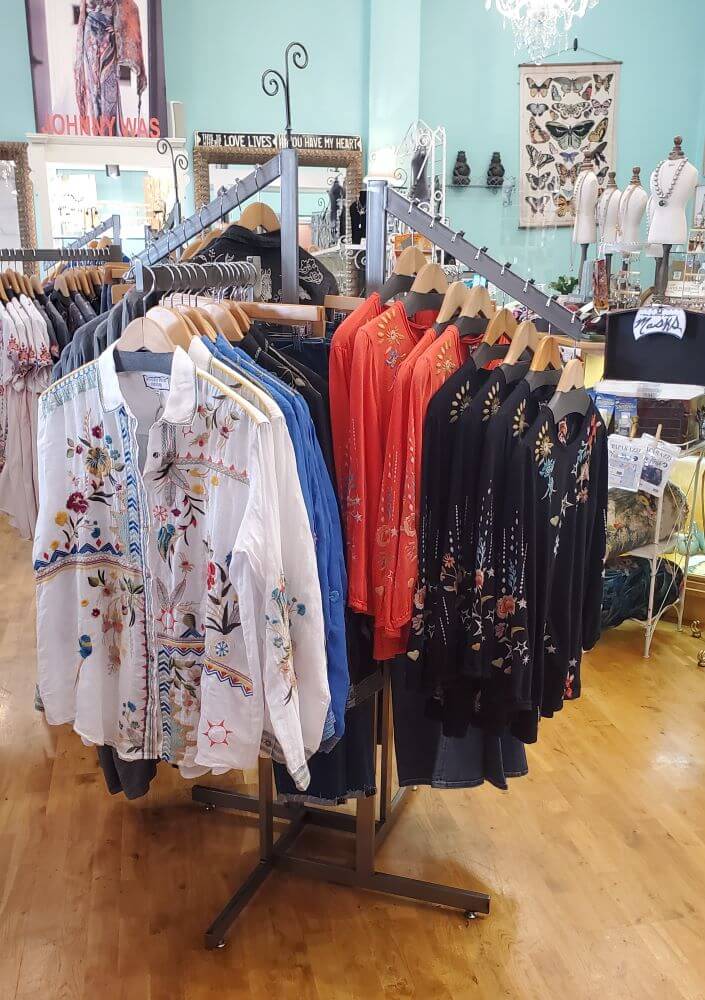 Any hints on what to keep an eye out for next season?
Loungewear continues to be very popular as many people are spending more time at home. We also are seeing that jeans are getting looser — popular fits are girlfriend jeans, wide leg and bootcut.
We have some amazing summer dresses coming in later in the year and hope we will all get to get out more and enjoy our amazing central coast this summer.
One last question…why should our community shop local?
We hope you will shop local because when you support our little shop, you will help keep us here and we shop local too! When you spend your money locally, it stays here in the community and supports more small, local businesses. Shopping local keeps our downtown vibrant and unique with independent businesses.