Robin Wolf is a mixologist, author, volunteer, ally, and most recently co-owner of Highwater, one of downtown SLO's newest restaurants. While not her first restaurant or business venture, Highwater is clearly a passion project for her and her husband. The vibe is cool, from rock legends stenciled on the walls to album sleeve menus and classic tunes setting the mood for a menu of unique bites and libations. We caught up with Robin — over cocktails of course — to learn more about her vast hospitality background, her love of SLO, and big plans to close out Pride month at Highwater.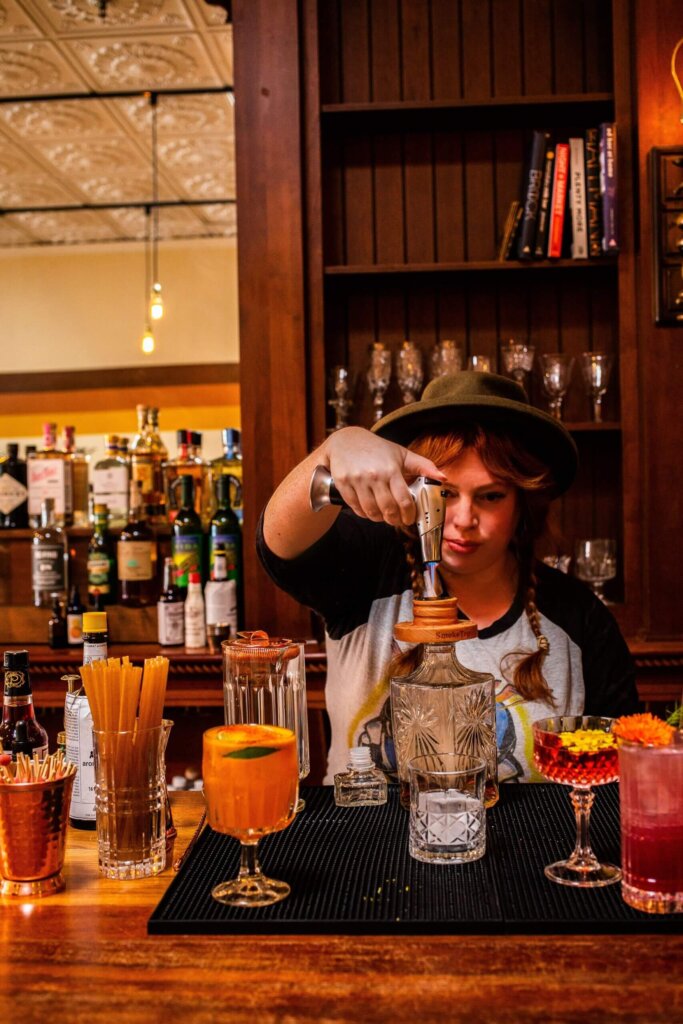 So, who would play you in a movie of your life?
I'd love to say Christina Hendricks, or maybe Julianne Moore if I'm aiming high on the sophistication level.
When you're feeling stuck creatively, how do you find inspiration?
The creativity of others. I find art and people inspiring. And experiences. When all else fails, I turn to music. It's like magic.
What brought you back to CA and to SLO?
It was always in the master plan. SLO is home, and Matt and I have always wanted
 to return here.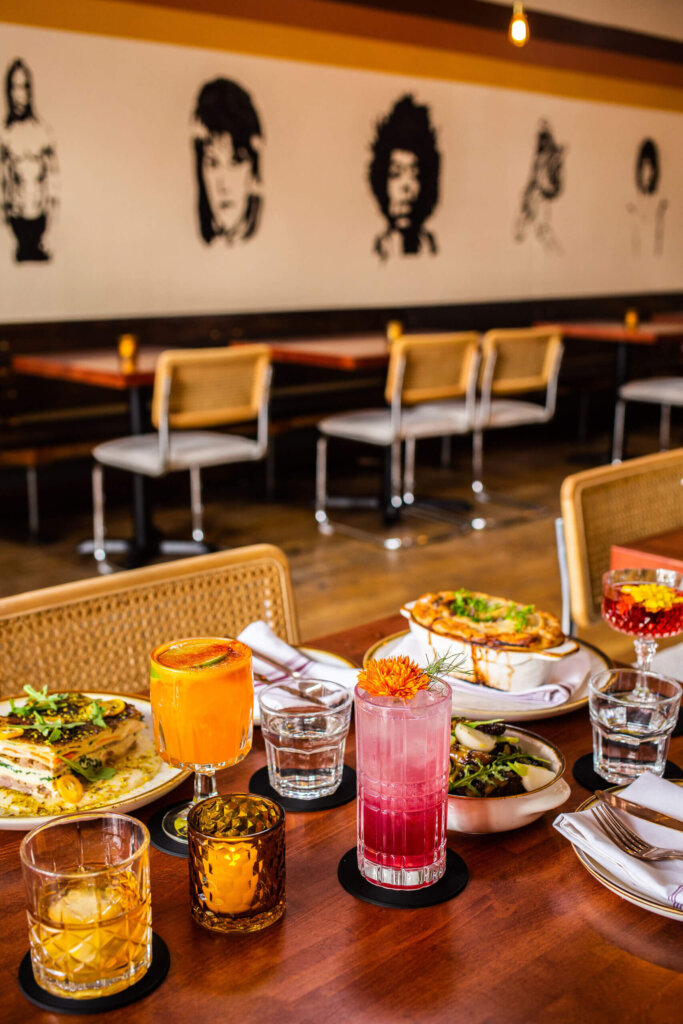 What makes the Central Coast food and beverage scene special or unique?
I think the authenticity and ties to our roots, literally. We're both an agricultural
community and a visitor destination, so we are both grounded and creative!
If you were a cocktail, what would you be?
In my fantasy, I'm an amazingly crafted Manhattan. Classic, strong and unapologetic.
One meal for the rest of your life, go:
Spicy Thai food. Hands down.
Best piece of advice you've received as a small business owner?
Give yourself some grace. It's a hard business, even when you don't take chances. And fortune favors the brave.
One ingredient everyone should have in their home bar?
Bitters. You can change the entire flavor balance of your cocktail in a few drops. And they're shelf stable and last forever.
Why is LGBTQ+ representation important in the restaurant/beverage industry?
The LGBTQ+ community historically makes up a large and amazing part of the hospitality
industry. Greater meaningful representation is essential to creating a place that celebrates diversity and champions inclusion.
How has/is Highwater celebrating Pride this year?
We celebrate Pride every day at Highwater, so we thought it was really important to go big, especially our first year. We're partnering with GALA SLO to throw an amazing party to send out Pride month with a bang. Head to My 805 Tix for more details!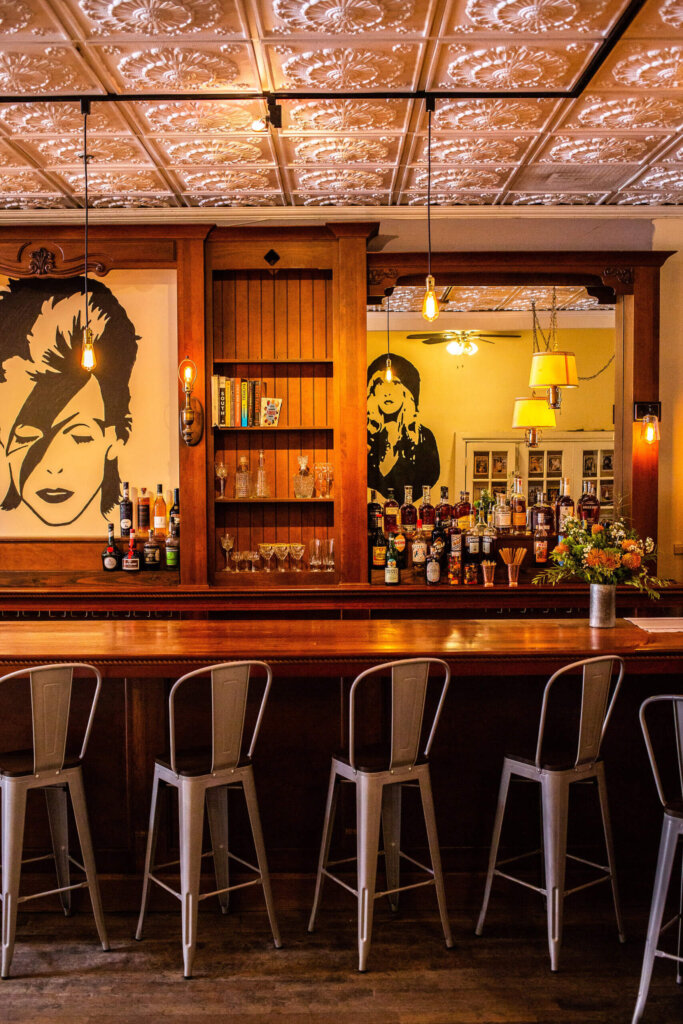 You've run for SLO City Council and currently sit on an advisory body. What makes you want to be involved in civic engagement in our city?
As a SLO local and a younger business owner here, I've often felt disconnected with local government, and not for lack of effort. It's important for everyone to feel represented when we look at those who run things. I didn't see people like me running things, so I decided to change that.
One last question…why should our community support local?
Supporting local is so important. Not only are you receiving the absolute best when you buy produce, goods, and services that come from local providers, but every dollar spent in your local community benefits all of us. When you support local, you're reducing your carbon footprint, forging relationships with local businesses, and celebrating the amazing place we all call home.