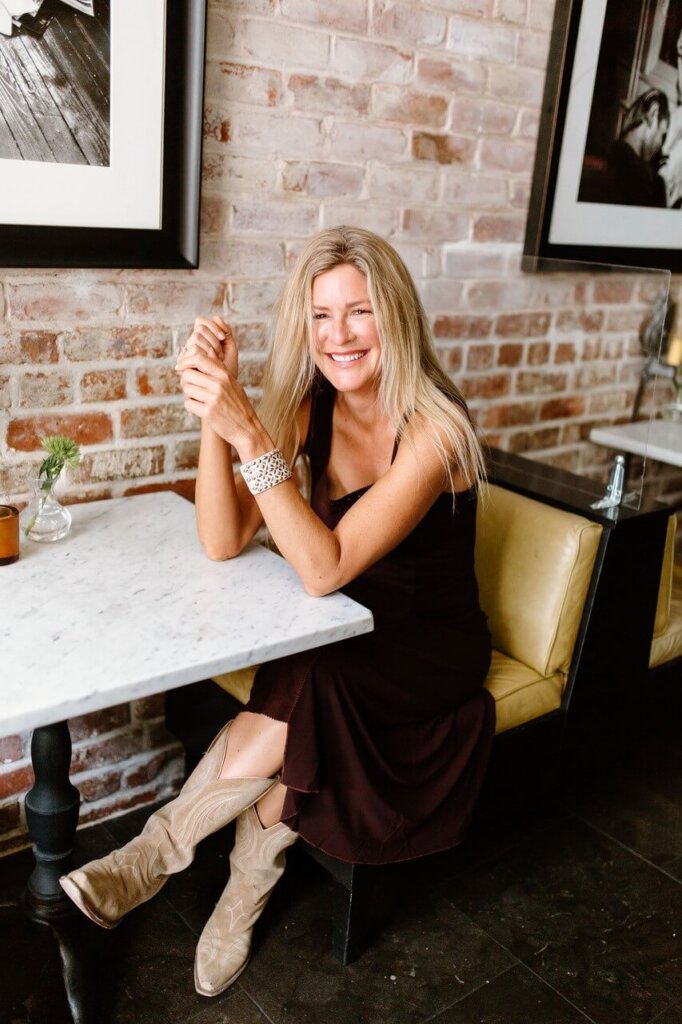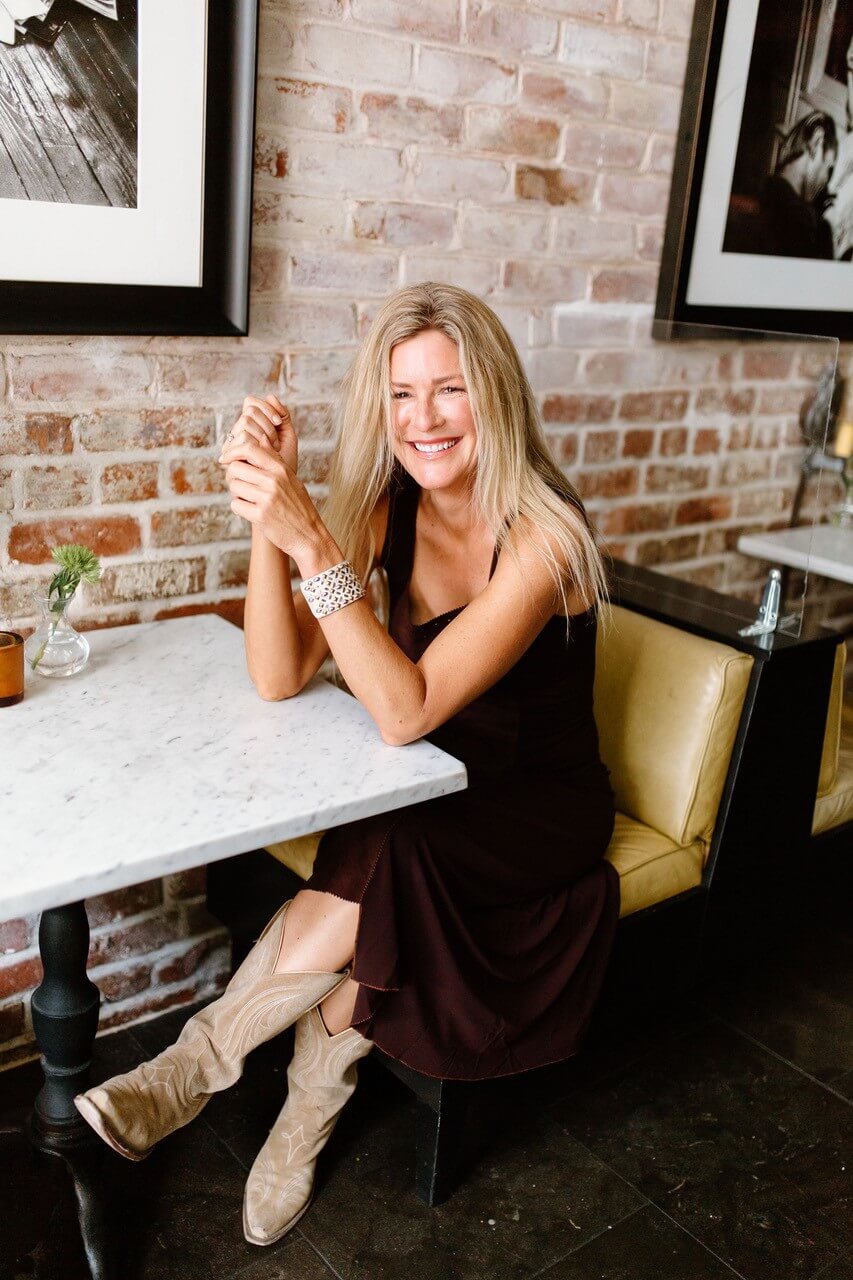 To celebrate Women's History Month, we're featuring a woman who has been making moves in San Luis Obispo since she moved here after college. Kimberly Walker is the co-founder of Granada Hotel and Bistro and partner in Nomada Hotel Group, the hospitality company responsible for breathing new life into historic buildings such as Skyview Los Alamos and Hotel Ynez. We sat down with Kimberly to learn who inspires her, get her advice for the next generation of female leaders, and ask about her next big move.
What does your perfect day consist of?
The outdoors, delicious food, rosé, laughing with my love and best friend, and snuggling with my dog.
Read, watch or listen to anything interesting lately?
Yes, many good books to share:
The Molecule of More

by Daniel Lieberman

Trauma

by Paul Conti

Extra Virginity

by Tom Mueller
What does Women's History Month mean to you?
Maya Angelou said it beautifully, "Your crown has been bought and paid for. Put it on your head and wear it." Reflecting on the efforts of those who have sacrificed and fought for where we are today and asking ourselves what role can we play in furthering those efforts so future women can go even farther.
Tell us about a woman or women who inspire you.
My grandmother is always an inspiration. She had an unwavering work ethic. I can still hear her saying, "Mija, you need to put in the work. You need to work hard, every day, in whatever you choose to do." With so much hype around the shortcuts to success, her words keep me on track.
How do you want to set an example for the next generation of women leaders in the hospitality industry?
Effort is everything. If you want something in this world, especially as a woman, the surest path to get there is discipline, passion and dedication to your craft.
Can you talk about your newest SLO venture — what should people expect when coming to Next Door at Granada Hotel?
Next Door is an extension of Granada Hotel & Bistro. It's our take on the hotel gift shop. We stock the shelves with our favorite things — wine, spirits, goods and found objects from travels — alongside a limited version of the bistro menu.
Any more exciting plans in SLO?
We plan to continue improving Granada. We could spend a lifetime continuing to enhance the experience for our guests. This is a centennial year for our building (est. 1922) and marks our 10th year in business as Granada Hotel & Bistro.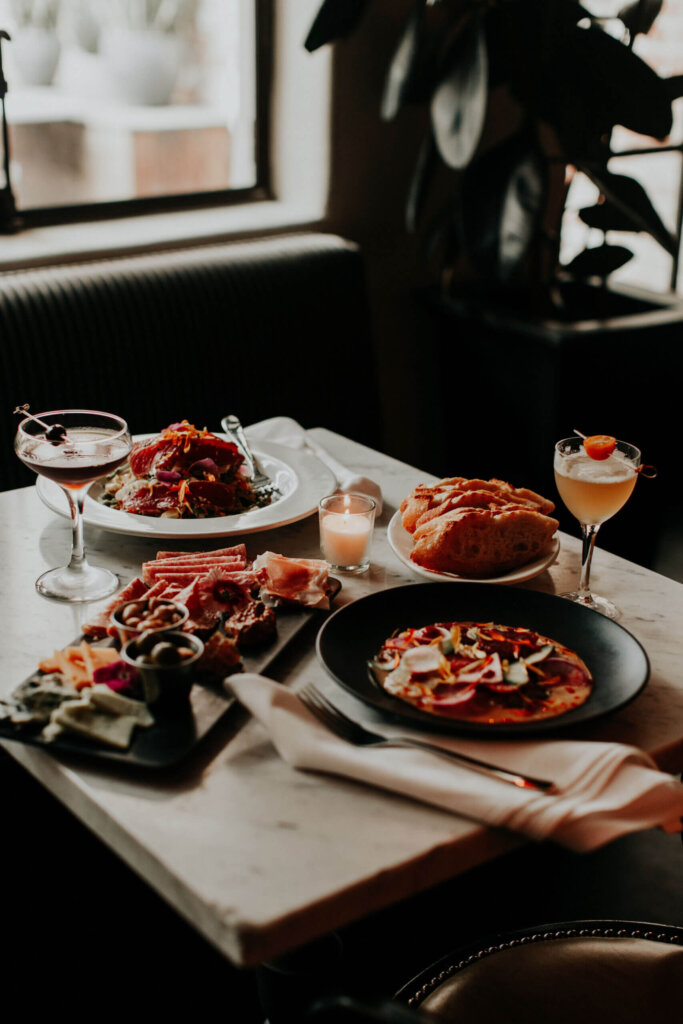 Congrats on the recent inclusion of Granada Hotel & Bistro in Michelin's Guide of California classic hotels!
Thank you! To be recognized alongside some of the properties that inspired me to be in the hospitality industry is quite surreal. We were surprised and grateful to be included.
Why is this important for you to work with local vendors, farms and makers?
A community rich with culture, diversity, artisans, farmers and makers sounds like a pretty incredible place. That's the kind of place people want to live and visit and the kind of community that I want to live in. If we don't support that ecosystem, it won't survive.
One last question…why should our community shop local?
If we want brick and mortar retail, we have to spend our money locally. I want to live in a world that isn't based on an algorithm and my browsing history. I want to be inspired by other people's perspectives and tastes. That's the beauty of curated shops, galleries, and independent restaurants. They only exist if we spend money there though, so we need to do our part to keep our community thriving.