Marianne Seaborne has loved the French lifestyle ever since she was a child when her family would spend their summers traveling Europe. Now, she runs Maison Marianne, a boutique in the heart of Downtown SLO that gives homage to European styles and designers, while also focusing on sustainable and ethically sourced fabrics. We chatted with Marianne about the unique history of her building, her thoughts on fast fashion, and the ups and downs of opening a shop just before the pandemic.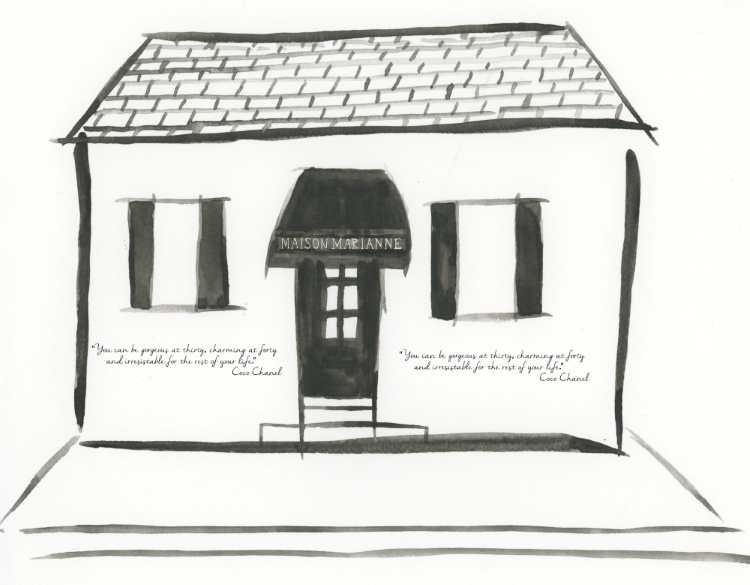 Can you tell us a little about the historical building you're in? 
This adobe is from 1810. In the early 1800s, it was one of the many "Indian dwellings" along Chorro St. In the 1870s. It became a bakery offering "fancy cakes for parties". In the 1960s and beyond, it was a gallery (Courtyard) , a jewelry studio and a spa (Bliss). Since 2013, the building has been used for retail (women's clothing).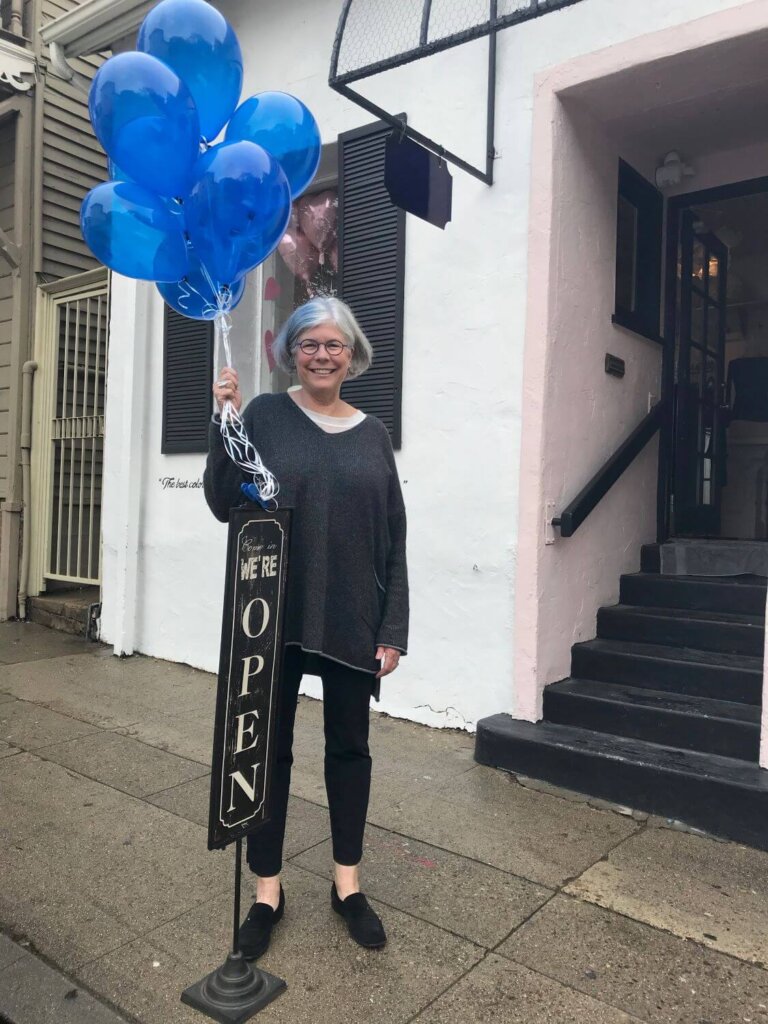 What about the previous owner and business? How did you come to be there? 
I was a customer of Linda's at Willow Nest, and when she told me she was thinking of retiring and selling the shop, I became interested in the opportunity. A charming old building with a garden in a beautiful community-focused downtown? What could be better? Linda offered to mentor me, including traveling to the fashion market together to choose next season's clothing.
What originally drew you to becoming a Francophile? 
My parents are immigrants from Luxembourg and childhood summers were spent in Europe with extended family. Later while at UCLA, I participated in their year-long education abroad program in Bordeaux, France. Ever since, I return to Europe every couple of years…it's definitely my happy place, after San Luis Obispo!
Favorite thing in your closet? 
This changes every month but I do love my black cotton Cynthia Ashby dress. It's very unique, comfortable and can easily go with leggings or any kind of fabulous jewelry.
You carry products that keep sustainability in mind — what's something you would like everyone to know about "fast fashion"? 
When clothes are made to last of sustainable fabrics, everyone wins, including our planet. We try to choose fabrics that have the least negative environmental impact — cottons, linens, wool, silk, viscose, hemp and bamboo. Synthetic fabrics such as polyester, acrylic and nylon are made from nonrenewable fossil fuels. Washing synthetic fibers releases microplastics as the fibers break down, polluting our water systems and ending up in our ocean and food chain.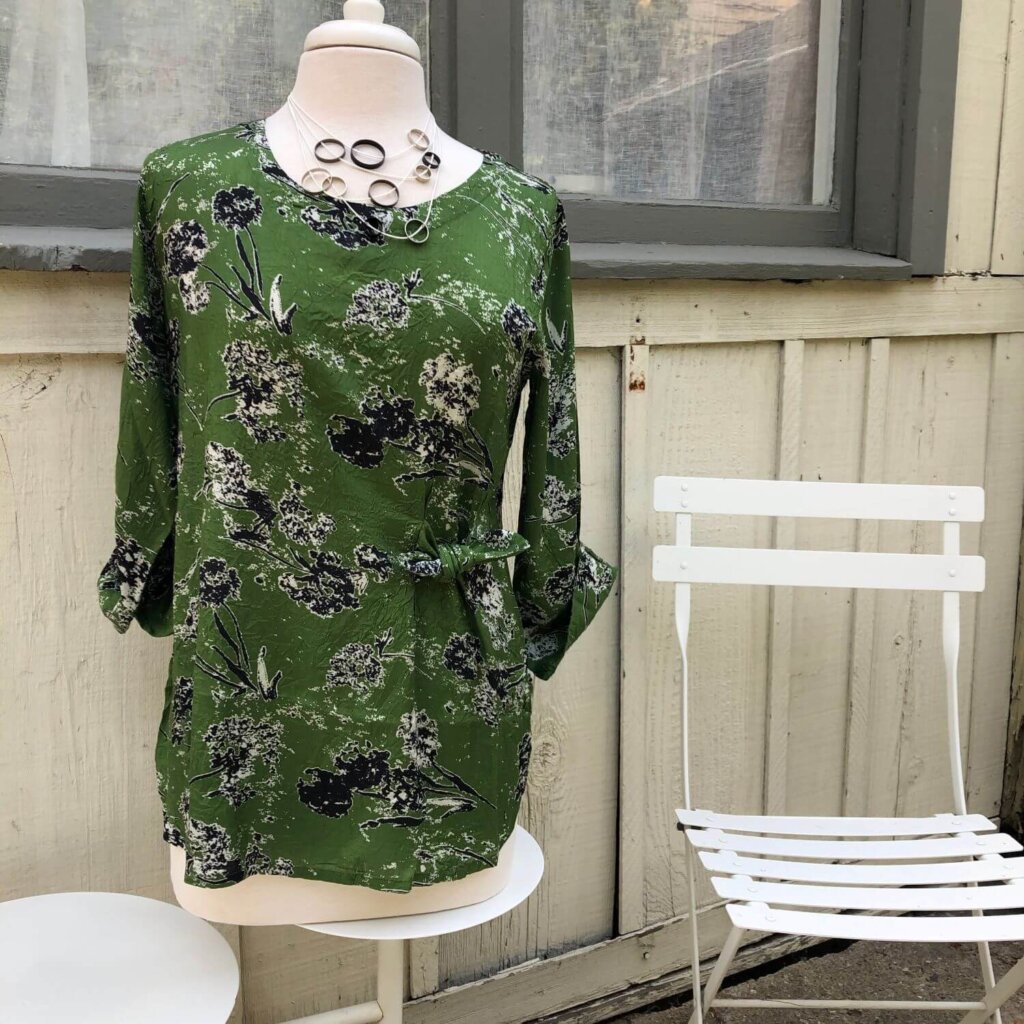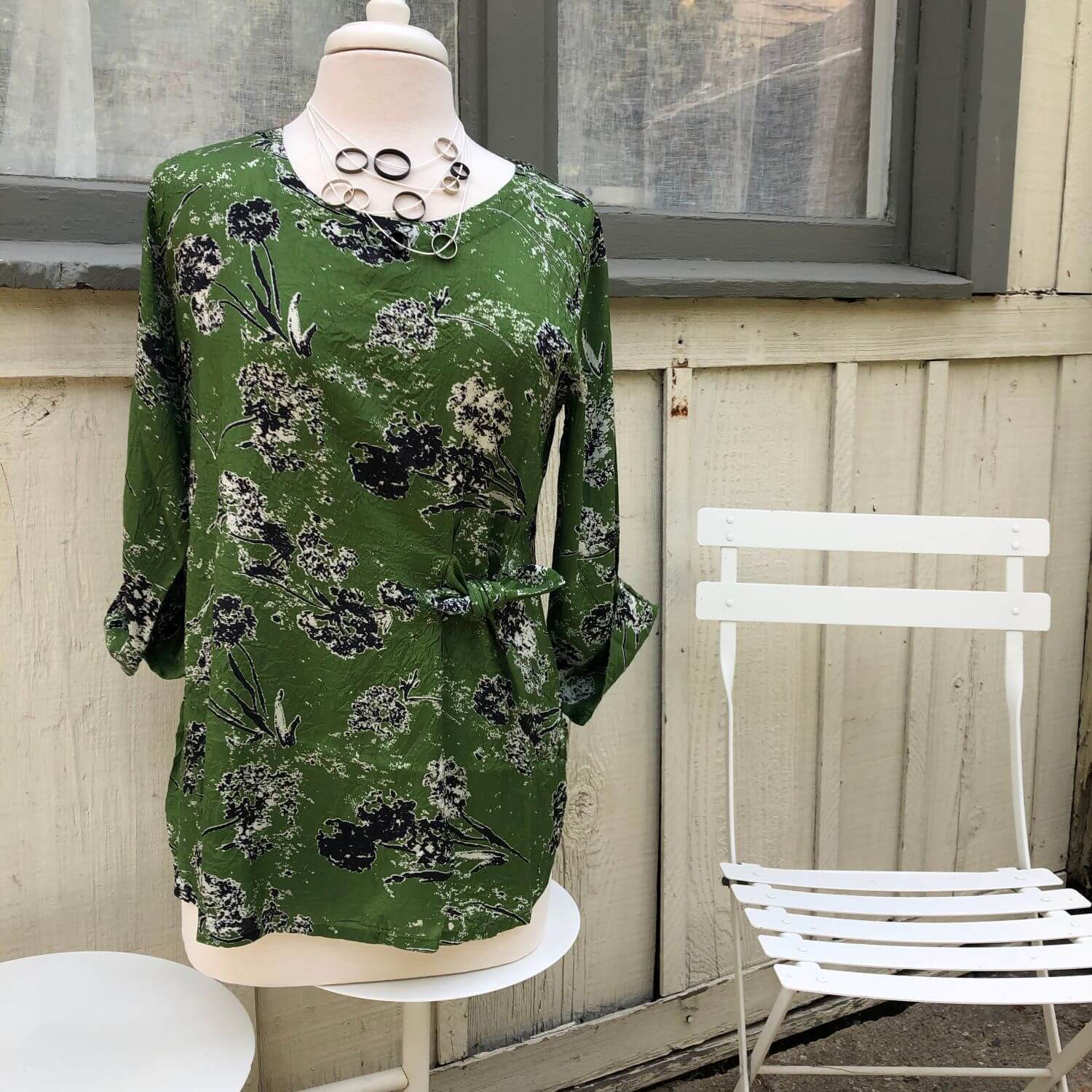 You opened Maison Marianne in 2019. What has been the most difficult thing about running your own business since then? 
The uncertainty of our future in these COVID times. No one can predict when it will be truly safe to go back to our lives as we knew them, back to traveling, back to visiting our loved ones, back to enjoying opera, film and music in their traditional settings. All this makes buying clothing six months ahead of time difficult. (Our clothes are upscale and cut to order, so we need to "buy" it 6 months ahead of the time we receive it in-store). When will customers need clothing for going out, for events, for traveling? Hopefully customers will want to get out of their leggings and dress up again!
The most rewarding? 
Hands down, getting to know our wonderful and loyal customers. And helping them select an outfit that they look and feel good in.
One last question…why should our community shop local? 
A vibrant downtown is the heart and soul of our community. I believe a healthy mix of restaurants and bars, movie theaters, salons, art, hotels and brick and mortar retail businesses attract people, locals and visitors alike, to walk our streets and explore, eat, shop and entertain themselves. Online shopping is here to stay but instead of boosting Amazon's profits, why not support a small local independent business (many have online shopping pages) and help them still be here next year?