HumanKind Fair Trade is not like most retail stores you've been into. As a nonprofit and fair trade marketplace, the shop's goal is to provide income to artisans and farmers in the developing world. This small brick and mortar in downtown San Luis Obispo is making a big difference — and we sat down with store manager LynAnne Wiest to learn more about how they're giving back, their vendor relationships around the world, and what HumanKind's best selling product of all time is.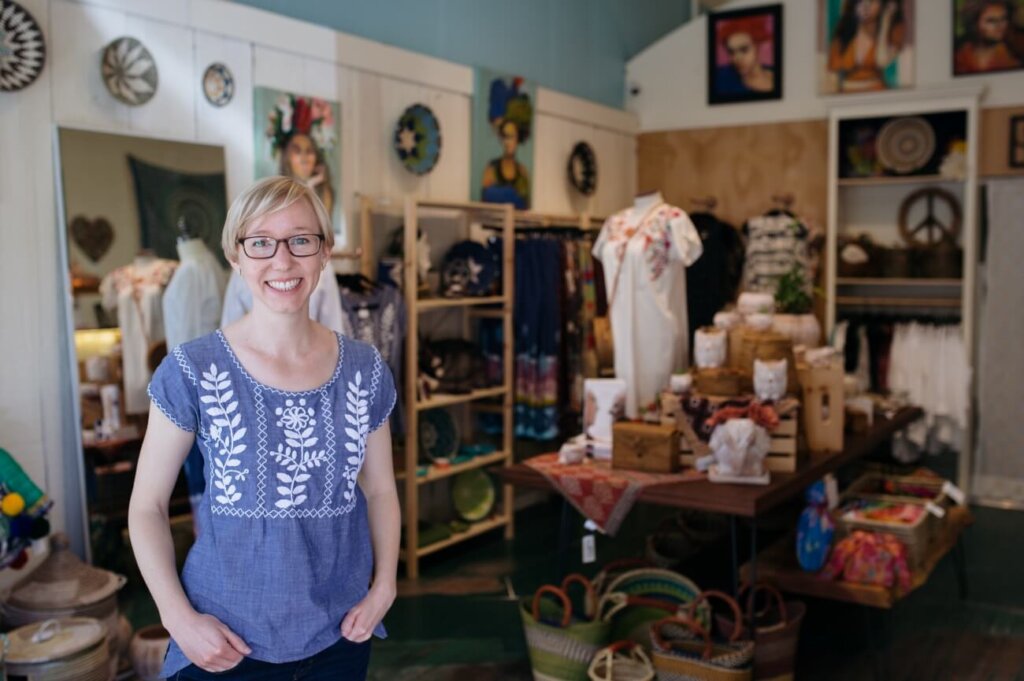 In a few words, can you share HumanKind's mission?
As a nonprofit, HumanKind's mission is to create sustainable employment for artisans around the world. We purchase from skilled makers who are socially or economically marginalized, and we believe that providing employment for these individuals is a powerful tool for social change.
What does fair trade mean?
Broadly, fair trade is a way of doing business that involves paying fair wages, ensuring good working conditions, and empowering workers while operating in a way that cares for our planet. I like to believe that is how all business should be run! 
More specifically, fair trade focuses on working with people who lack access to traditional employment because of social status, gender or other economic factors. By purchasing their handmade goods at fair prices, these makers are able to support themselves and provide for their families.
How do people react when they learn you're a nonprofit?
People are often surprised to find out that we are a nonprofit! At first glance, we look like any other retail shop, and we aim to run our organization like a business. We don't rely on donations to keep us running, but rather depend on the sales of the merchandise we carry. We believe this makes us a more sustainable organization.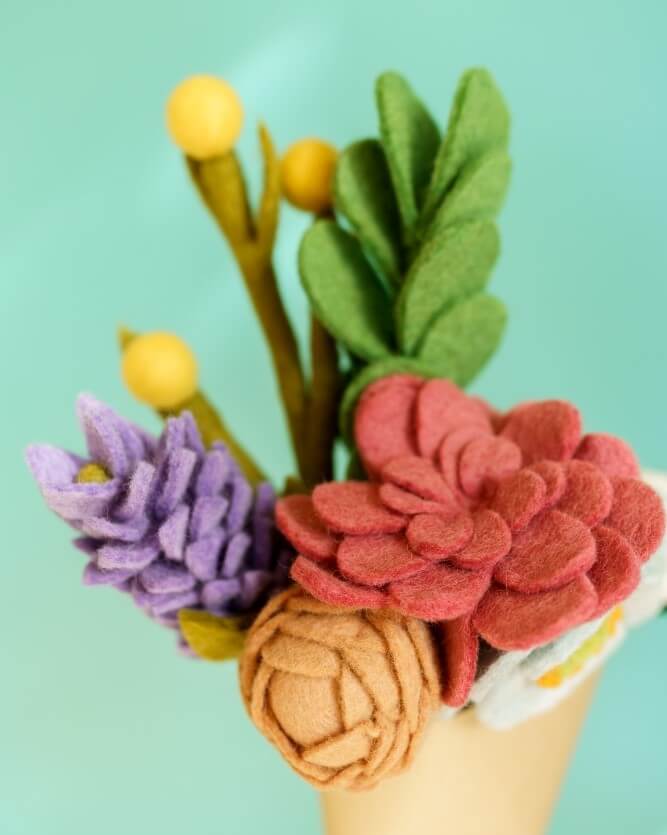 The main difference between us and other shops is that we are really focused on our mission to support artisans we work with. Our goal isn't to make money, but rather to keep purchasing their handmade goods. We also have a number of volunteers who work with us doing everything from ringing up sales to serving on our board of directors.
What is your favorite item currently carried in the store?
Great question! My current favorite is our collection of felted wool flowers from Nepal. Each flower is handmade by Nepali women working in small cooperatives. Many of these women don't have access to employment outside the home, but by making felt flowers they are able to earn the income they need to provide for their families. They make such a wide variety of flowers from felt including peonies, zinnias, magnolias and even birds of paradise!
Most popular item of all time?
We have been carrying knit finger puppets from Peru since our shop first opened in 2009, and they are still some of our best sellers! They have been loved by kids and adults alike for years. A few years ago, we transitioned from selling finger puppets made from acrylic to organic cotton yarn, and it is good to know that these little puppets don't have a harmful effect on our planet while still providing fair income for the Peruvian women who knit them.
Have you been able to visit any of your vendors and if so, what was that like?
I traveled to India in 2016 and Ghana in 2019 to visit some of the artisans we support. Both trips were fantastic and a great reminder for me that HumanKind really does make a difference. 
In India, I met a family that owns a small jewelry workshop. They used to sell their jewelry to middlemen who would sometimes fail to pay them even once an order had been completed. Once they began selling to a fair trade organization they were paid fairly and on always time. Now they can depend on regular orders and can grow their business. 
In Ghana, I met several women who own their own businesses batiking fabric and sewing garments from this bright fabric. By partnering with a fair trade organization, they are able to have access to a global market and have been able to accomplish their financial goals, whether it be sending their kids to college, purchasing a home, or expanding their own businesses.
How do you find the artisans and farmers that you work with?
While we wish we could travel and visit each artisan personally, we rely on a network of fair trade enterprises working around the world to connect with the artisans and supply us with their fairly traded goods. This network is called the Fair Trade Federation, and each member of the organization is screened according to fair trade principles so that we and our customers can be sure that every item in our shop is sourced with fair trade standards.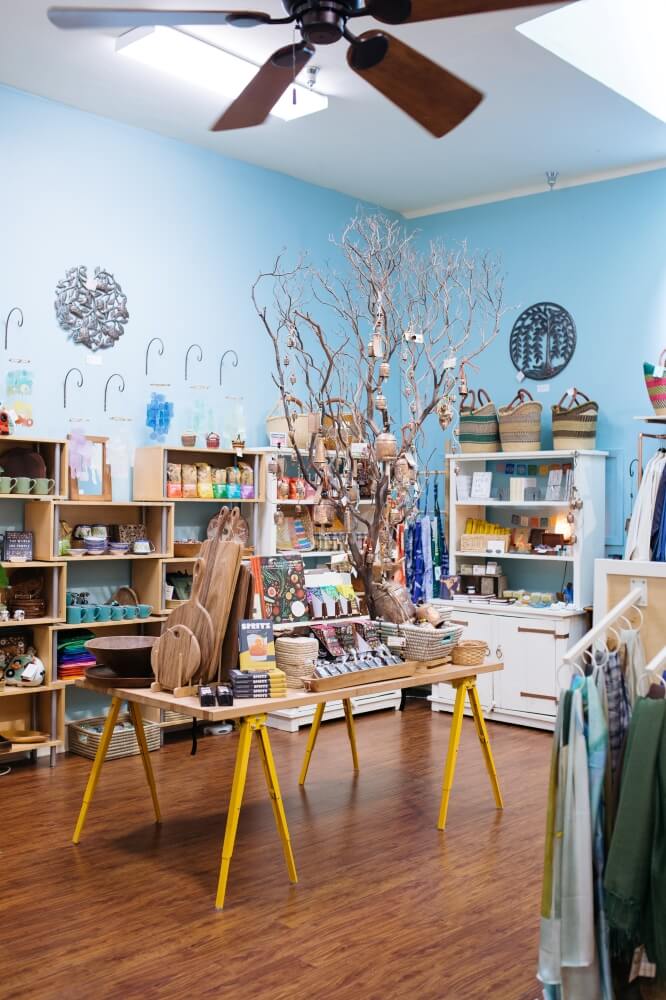 What is one thing you hope might stay from this last year?
This past year has been such a wild ride for those of us who run businesses. We had to continually adapt to changing regulations, business plans and customer expectations. It has been hard on every business, but I think it has sparked a spirit of community that didn't quite exist before, both within the business community and with our customers. 
We were closed for three months in 2020, but during this time we felt the love from our customers as we worked to bring our goods to them through social media and our online shop. As we have seen some shops close over the past year, I think we all have a new appreciation for the business community we have here in San Luis.
One last question…why should our community shop local?
There are so many reasons to support local business! Of course it helps keep more money in our local economy which is good for everyone, but I think it also helps us to be more conscious of what we are purchasing. 
When you visit a shop in person or connect with a small business online, you will have much better customer service and can learn more about the product as you are deciding what to buy. We are so used to clicking a mouse and getting that thing on our doorstep the next day, but this fast-paced consumerism is harmful to both our planet and the people we share it with. Taking the time to visit a shop makes us more thoughtful and educated about the items we purchase, and at the same time fosters a sense of community that we crave.