Chefs and sisters, Helen Abraha & Martha Taezaz, along with their two silent partners, are the creative and culinary masterminds behind Ebony. Black History Month is a time to celebrate Black stories and celebrate Black achievement, and we couldn't think of a better way to do that than to get to know more about the Central Coast's first Ethiopian restaurant. We sat down with Martha Taezaz to learn more about Ebony's roots, their organic, vegan and gluten free menu, and what the future holds for the restaurant.
You've traveled all over the world, where's the most interesting place you've been?
Venice, Italy is the top interesting place I've visited. The amazing architecture makes me feel like a beautiful dream and of course the food is great as well.
Where is next on your travel bucket list?
I would have to say Vietnam!
What does Black History Month mean to you?
As an Ethiopian, Black History month reminds me of our pride in fighting several colonial wars in and remaining an uncolonized nation of Africa.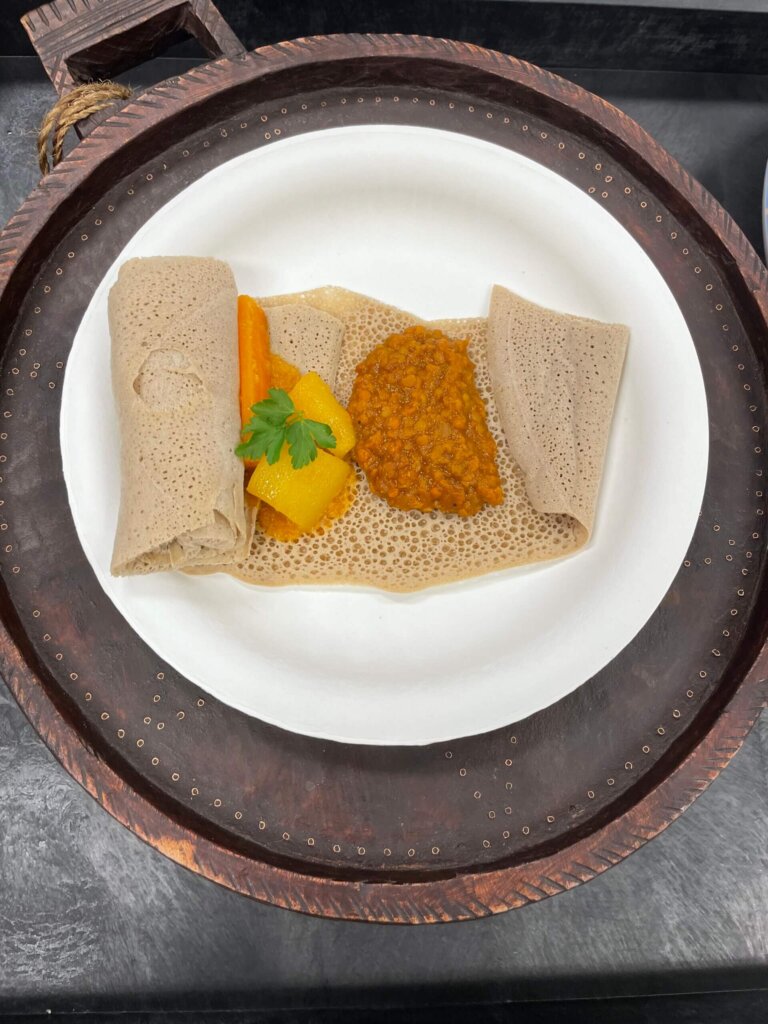 Ok, so a bit more about you, what drew you to the culinary industry?
Cooking is a family thing in our culture. We grew up in a big family and we all have to take turns in the house routine, including doing the cooking. We learned cooking from my mother who was busy mostly in the kitchen.
Why did you decide to open an Ethiopian restaurant in San Luis Obispo?
I came to SLO in January 2021 for a few days to visit and loved everything about it. We talked about opening a restaurant, and realized that doing so would be able to add to the diversity. When the idea of Ebony came up, I didn't even give it a second thought because of the love I have for cooking.
Is there something about Ethiopian culture you hope guests take with them?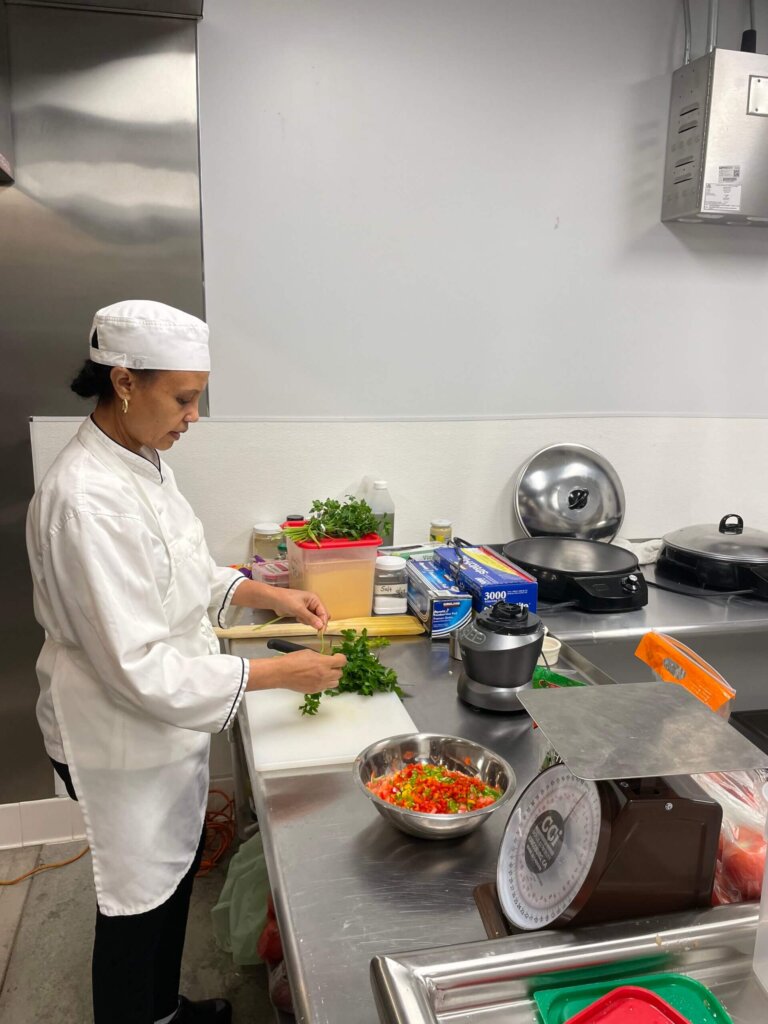 Ethiopian culture is all about sharing. Food is served on one big plate and eaten together. Hopefully, within the next couple years, Ebony will have its own place where we will be able to serve more variety of good quality and healthy Ethiopian food.
Are there foods or spices from home you miss?
Even though our food requires some unique spices that can't be found in regular shops here, luckily there are Ethiopian stores in some bigger cities where we buy them. We can cook any Ethiopian food whenever we feel like it.
What's one thing everyone should try on the menu?
Misir wot or our spicy lent sauce — it has so much flavor.
One last question…why should our community support local?
Supporting the local is the best way to develop the community and contribute to the economy.
Ebony is open for pick up Monday, Wednesday and Friday, 11:30 a.m. – 4:00 p.m. or until supplies last. Orders can be placed through their Instagram page and picked up at 4750 Allene Way in San Luis Obispo.