Chinese immigrants first arrived in San Luis Obispo in the 19th century, establishing a small but bustling neighborhood they went home to after a long day constructing the Central Coast railroads. Present-day Chinatown still holds a few relics of their history, including the beloved "Chinese Noodle House", Mee Heng Low. We sat down with owner and chef, Russell Kwong, to learn more about his family's life before purchasing the restaurant in 2009, his hopes for SLO's historic Chinatown district, and what his favorite meal is. (Spoiler: it's not Chinese food!)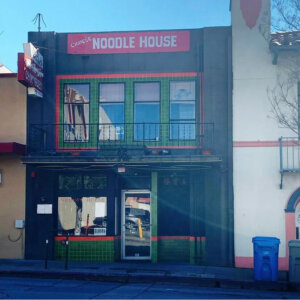 What did you want to be when you grew up? 
I always expected to cook but I had a strong interest in journalism and the environment. Although I ended up getting a degree in human behavior.
So, what inspired your career as a chef? 
I grew up around cooking and got a restaurant job early in high school. I never really stopped after that. I continued to develop my skill set and 15 years later I am still learning.
If you could only have one meal for the rest of your life, what would it be? 
Probably chile rellenos. Doubt that's the healthiest option. But at least it's a vegetable, right?
Have another favorite SLO restaurant you frequent? 
Unfortunately, I haven't been to many restaurants for the last year but I do share a lot of business with Beda's Biergarten.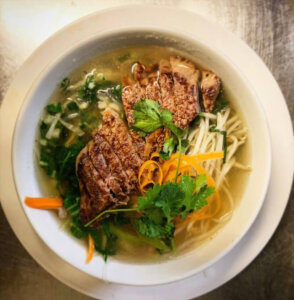 SLO's Chinatown District has a deeply rooted and intricate history tracing back nearly 150 years ago when thousands of Chinese-Americans called San Luis Obispo home. What are your hopes or dreams for
 its future? 
I hope that what little is left is preserved and would love to see some sort of informational center or museum honoring the history.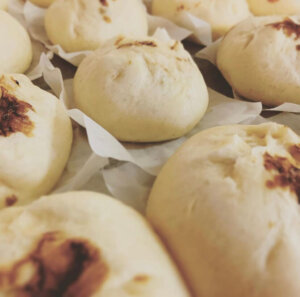 Most interesting thing you've found or learned about the Mee Heng Low building? 
The upstairs dining room is a converted apartment with a mural painted by previous owners. It certainly has a comfortable homelike feel up there.
Anything you're looking forward to for the restaurant this year? 
We are really excited to get open to full capacity again and bring back live music. 
One last question…why should our community support local?
Supporting local stimulates the local economy and doesn't send money to corporations who plant businesses in town. Supporting local means providing security for your friends, family and neighbors and allow us to nurture the things that make SLO unique and a pleasure to live.