For Restaurant Month, our January 'Meet Your Neighbor' feature is one of the participants and a SLO staple, Big Sky Café. A pioneer in the farm-to-table movement, Big Sky Café has been serving farm fresh fare in the heart of bustling downtown San Luis Obispo for more than 25 years. Greg Holt has worked at the restaurant since the 1990's, taking over as chef-owner in 2015. While he's often busy in the kitchen — we were able to catch up with Greg to chat about what initially drew him to working with food, how he's balanced keeping tradition with encouraging growth at the restaurant, and some of his other favorite places to dine in the city.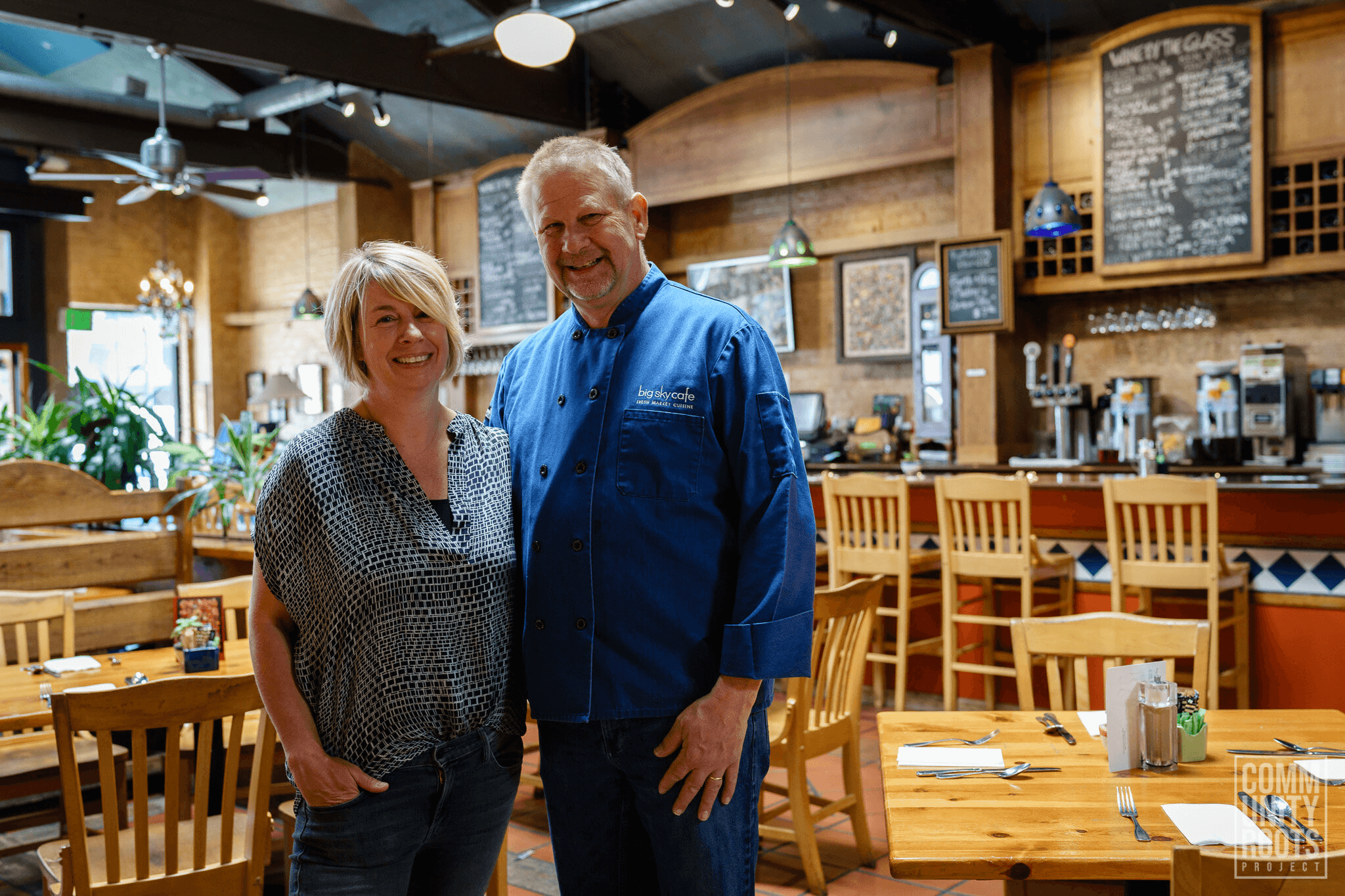 Who would play you in the movie of your life?
I think that a movie about my life would have to have a blended actor playing me. Think John Candy, Richard Gere and Matt Damon. Humor and quiet strength.
What's your favorite thing to cook right now?
I love making a good stew. Any and every kind.
If you could only have one meal for the rest of your life, what would it be?
It would have to be a BLT sandwich with black bean chili. Both have lots of flavor and make for a balanced meal.
What drew you to the culinary industry?
I started cooking to get gas money to go surfing back in the 70's. In college, I continued feeding people to support myself. The eternal question, what do I want out of a career? Well, I knew I wanted something physical and to be around people. I'm a doer and I like being around people having fun. Turns out I had stumbled onto the work already! It's like throwing a party every day.
Big Sky has been doing farm-to-table long before it was a buzzword. What's the restaurant's philosophy for working with local farms and producers?
While the current pandemic has really made it challenging for me to get out and work with them, I have discovered something over these past 28 years. I have never met a more gracious, grateful and authentic group of people than farmers.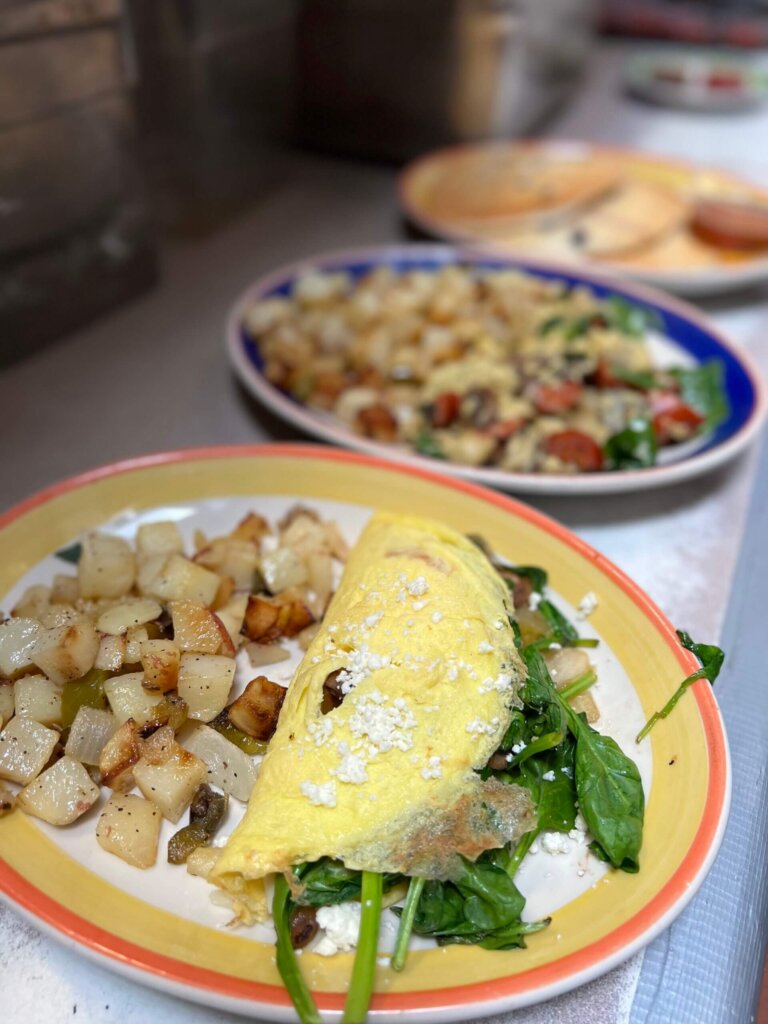 What's the most challenging aspect of owning a restaurant?
Having to make the hard choices.
The most rewarding?
That I get to give to others. Our name comes from the Chinese proverb, "One Big Sky covers us all equally" and it's great to have a place that welcomes all individuals and provides connection.
Big Sky is a SLO staple. How has it changed since you first started working there?
There is A LOT of pressure being a staple of SLO. Keeping the path of our founder and at the same time growing with the times. The biggest change has been the joy of seeing others incorporate the "farm-to-table" path.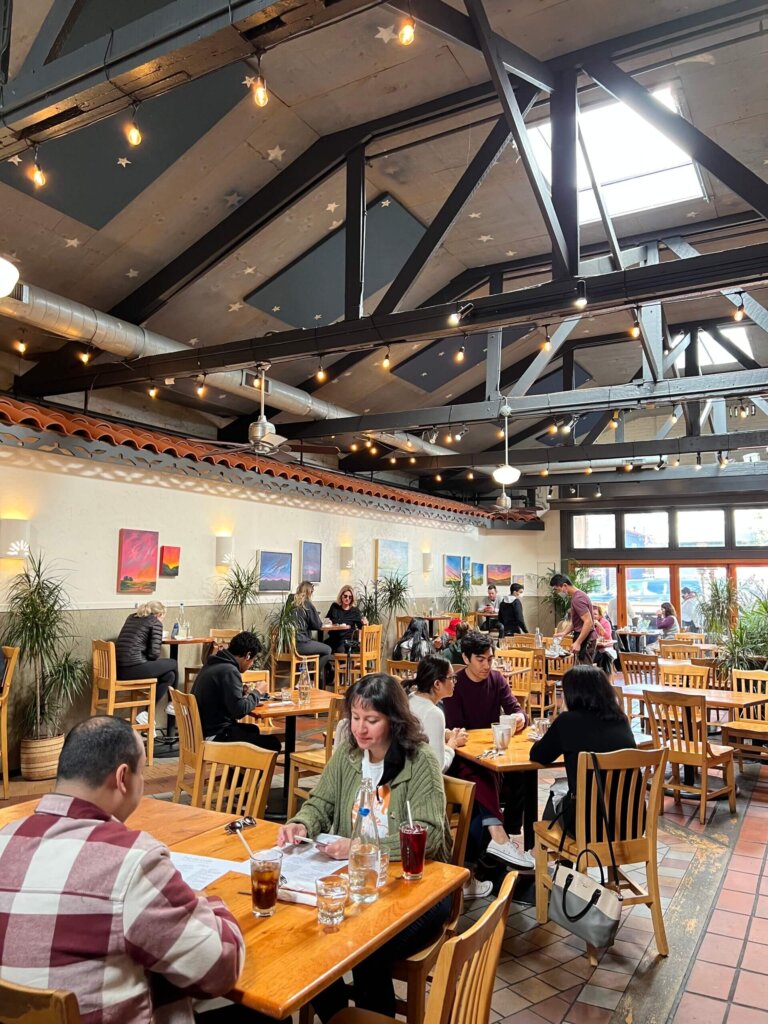 What made you decide to take over the business in 2015?
It has always been my hope and my fate to own a restaurant. I tried to buy the restaurant in the 90's, but my mentor, Charles Myers, wasn't ready to get out. When he decided that it was time, I had to make the opportunity happen. I am so grateful for the community support that helped me get it done.
What's another favorite restaurant in the city of SLO that you frequent?
Breakfast — Bon Temps Creole Cafe and Louisa's Place are my favorites.
Lunch — Beda's Biergarten or Lincoln Market & Deli.
Dinner — Flour House or Guisseppe's.
One last question…why should our community support local?
WE choose to live here because the community is so blessed with outstanding individuals and groups. As we support each other, we lift each other up. We create our own tides, and a rising tide lifts all boats. I am also fond of saying, "Act locally, think globally."